High hopes for rugby teams in Yorkshire Cup finals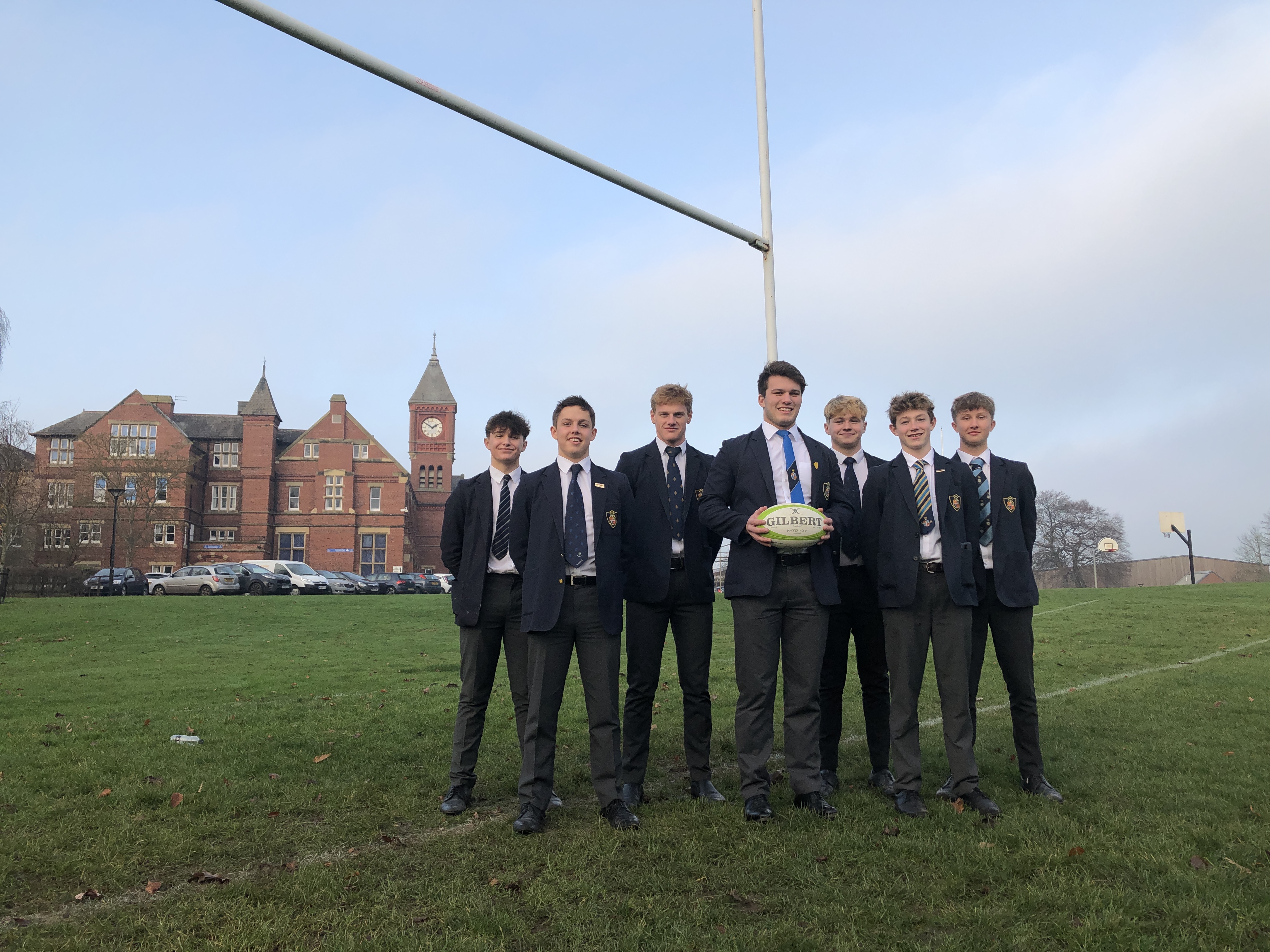 TALENTED young rugby players from two Ripon Grammar School teams have qualified for the prestigious Yorkshire Cup finals on Saturday, March 9.
With so many elite players in both the U18s and U16s teams, hopes are now high that the boys - who have won the coveted Yorkshire Cup trophy three times in recent years - will triumph once again to bring home two pieces of prize silverware this year.
Seven of the gifted players, aged 14 to 18, have been talent-spotted by Yorkshire's premier professional club, Yorkshire Carnegie Academy, which seeks out the best young players in the county and is considered a stepping stone to playing at the highest levels.
Rising star and captain of the school's 1st XV squad Ted Wainwright was part of the England U17s squad last year, while five of the boys also represent Yorkshire.
Ted, who is on the Elite Yorkshire Carnegie programme, which develops top players with a view to going on to play in the premiership and for their country, has been in the winning RGS Yorkshire Cup teams in his first, fourth and lower sixth years and is now looking forward to meeting Prince Henry's Grammar School in this year's final, said: "We have a really good team this year, very strong. So we're hoping this will be our fourth year to bring the cup home to Ripon."
The 18-year-old boarding student, from Helmsley, who has been playing since he was five and hopes to study economics at Durham University, has a punishing schedule, training in Leeds for three hours twice a week, with matches on Friday nights and at weekends.
The school's director of sport Adam Milner commented: "Ted is one of the most outstanding and consistent performers the school may ever see. It has been a privilege to see his development as both a rugby player and a young man."
Ted's team-mate Ollie Williams, 18, from Ripon, who represents his county, has also been selected for the Yorkshire Carnegie Academy, which has seen some of the country's most talented players emerge through its system.
A first-time Carnegie recruit, Ollie underwent a series of trials over several months before learning he had been picked for the elite 25-strong squad.Since then, he's been working with the club's experienced and highly qualified coaching team, with access to some of the best facilities in the country.
"I wasn't expecting it, this is the first year I've been picked and it's a huge honour, I'm very proud," he said. Ted and Ollie were both selected to represent Yorkshire Carnegie in the premiership Academy League's first game of the season at Headingley.
Others who have won selections with the Yorkshire Carnegie Junior Academy are RGS fourth former Will Groves and four fifth formers, Harry Williams, Oscar Lees, Toby Boyce and Will Barrett, who have also been picked to represent Yorkshire this season. Their U16s team will be playing Ermysted's Grammar School in the finals at the Rodillian Academy in Wakefield.
Mr Milner said: "We are extremely pleased for the boys, they put in a huge amount of hard work and their selection to the county squads are just rewards. They all have exciting opportunities ahead of them and we now have high hopes for the upcoming Yorkshire Cup finals."
Oscar, 15, from Ripon, who has been playing rugby for five years, said he was thrilled to be selected for both Yorkshire and Carnegie but a little nervous. Will Barrett, 16, from Pateley Bridge, who has been playing since he was six, agreed: "We all started together in first year and have progressed, a lot of players have developed and come on so our school team, which now has four Carnegie players in it, is definitely getting better and better."
"We think we're in with a really good chance in the Yorkshire Cup this year," added Oscar.
Photo caption: (l-r) Will Barrett, Oscar Lees, Ollie Williams, Ted Wainwright, Toby Boyce, Harry Williams and Will Groves