Hopes high for Laugher in Tokyo Olympics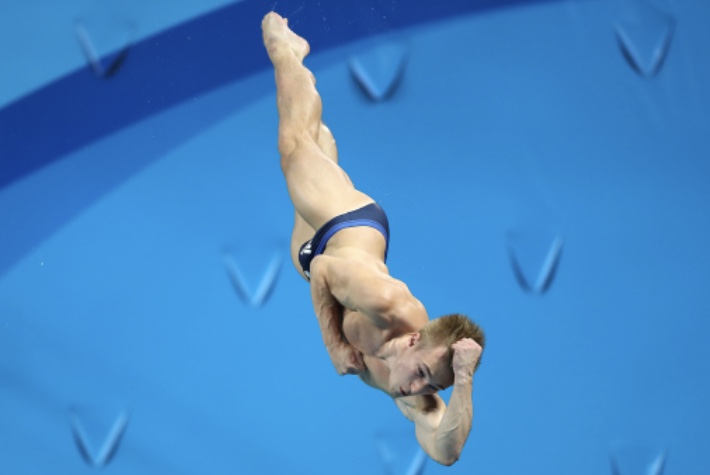 Reigning Olympic diving champion Jack Laugher will be defending his title in the synchronised 3m springboard in Tokyo, while also looking to win gold in the individual event
JACK Laugher will be aiming for more Olympic success this summer after being named on the Great Britain squad for the Tokyo Games.
The former Ripon Grammar School student, who left school in 2013, produced a brilliant performance at May's FINA Diving World Cup in Tokyo and hopes are high he will put on another fine show in the Japanese capital as the world watches on.
Currently based in Leeds, the 26-year-old has been selected on Team GB's 12-strong diving team along with two-time Olympic bronze medallist Tom Daley.
Laugher won gold in the synchronised 3m springboard with Chris Mears at Rio 2016, and will attempt to defend his crown in Tokyo alongside Daniel Goodfellow, as well as seeking glory in the individual 3m springboard after winning silver in that event five years ago.
British Diving performance director Alexei Evangulov said: "This has been the longest Olympic cycle ever, however the hardest part of it was the last year – our team exceeded all my expectation in terms of coping with all the challenges we experienced during the pandemic.
"Our divers not only managed to secure their physical and technical shape in this situation, but also significantly improved their diving quality.
"All of this, plus our coaches and staff's professionalism allowed us to come up to the homestretch to Tokyo with a great confidence, high ambitions and belief."
"It is a huge privilege to be able to welcome this talented group of athletes onto Team GB for the Tokyo Olympic Games," said Team GB Chef de Mission, Mark England.
"The performances we've consistently seen from these athletes throughout the recent World Cup and European competitions is testament to the hard work and dedication that the whole team has put in throughout what has been a very challenging year. Everyone who supports Team GB will be buoyed by what this team has achieved in recent weeks and will have every confidence that we will see more of these medal-winning performances in Tokyo."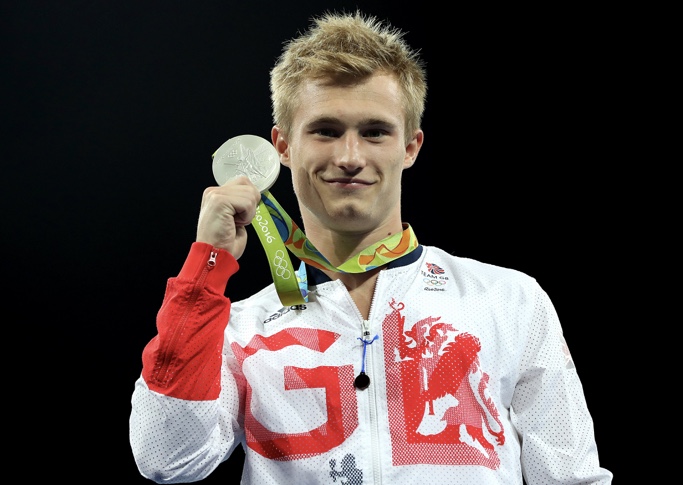 PHOTO CREDITS: the Press Association
PREVIOUSLY (from May news):
Jack Laugher and Dan Goodfellow nailed the formula for Olympic gold to claim a landmark victory at the FINA Diving World Cup in Tokyo
OLYMPIC gold medallist and RGS past pupil Jack Laugher is a firm favourite for the top step of the Olympic podium this summer after claiming another gold at the Diving World Cup in Tokyo.
He and partner Dan Goodfellow won Britain's second gold at the event in May, dominating the men's synchronised three-metre springboard final with a winning total of 440.94 points after six solid dives.
"Being able to dive in the Olympic pool, it meant a lot to us to go out there and do a good performance," said Laugher, who left Ripon Grammar School in 2013.
"There was a load of nerves. We haven't competed together for over a year, so for us it was kind of scary, but I'm really happy we got a personal best with a great performance and with our new dive list as well."
For the first time in competitive action together, the Leeds-based pair rolled out a forward 2.5 somersaults 3 twists pike. With a 3.9 degree of difficulty, it was the most complex dive attempted by any nation at the Olympic qualifying and test event. It was only attempted by Mexico at the 2019 World Championships
They scored 90.09, the best score for a single dive in the competition, to take victory by a margin of 7.02 points from Germany.
The 5156B dive was also used by Laugher and Chris Mears when they won Britain's first Olympic title in the sport at Rio 2016, the only diving gold medal that wasn't won by China.
Although reigning world champions China weren't represented at this competition, which serves as the final qualifier and is also a test event for this summer's Olympics, Laugher and Goodfellow are being touted as strong contenders for the Olympic gold medal.