How a passion for photography developed into a dream career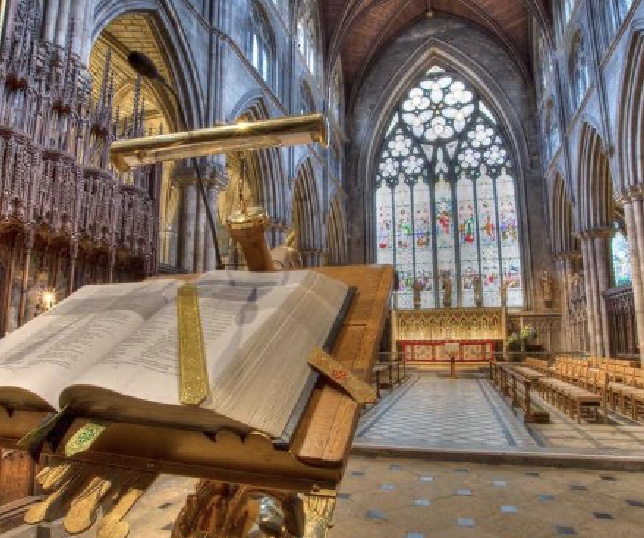 A FORMER student who followed his passion for heritage and photography after leaving school has landed a dream job promoting one of the most magnificent cathedrals in England.
Tasked with the job of marketing 1,350-year-old Ripon Cathedral, with events including huge projections, artists-in-residence and a myriad of exhibitions, Joseph Priestley says: "It's a hugely exciting time to be involved."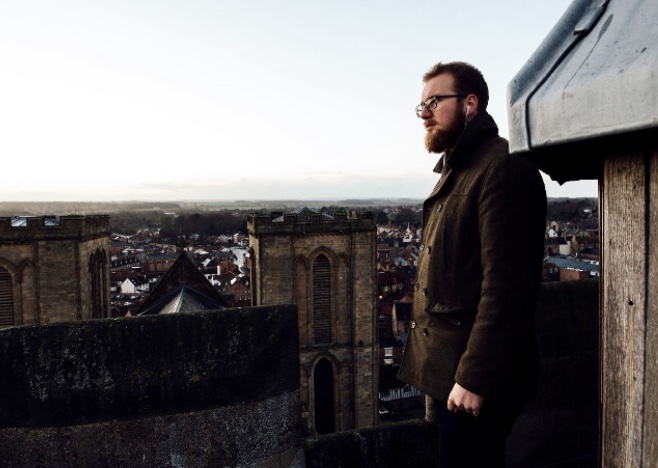 Recently, in the light of crazy golf being installed at Rochester Cathedral and a helter-skelter at Norwich, a Times headline asked, 'Is this the year cathedrals became cool?'
Joseph, who left RGS in 2011 and has recently taken up the post of trustee for a new charity, Art in the Churches, says: "The answer is undoubtedly a resounding 'No!', but this does go to show the extent to which cathedrals have moved to engage people on their own terms."
Talented Joseph's stunning photographs have been published in the national press, books and in exhibitions at the National Theatre.
He first got noticed when he left school, before taking up his place at the University of Sheffield to study history and archaeology. With hopes for far-flung gap year adventures with school friends scuppered after most pulled out due to university fee increases, Joseph decided to travel with his camera for company instead.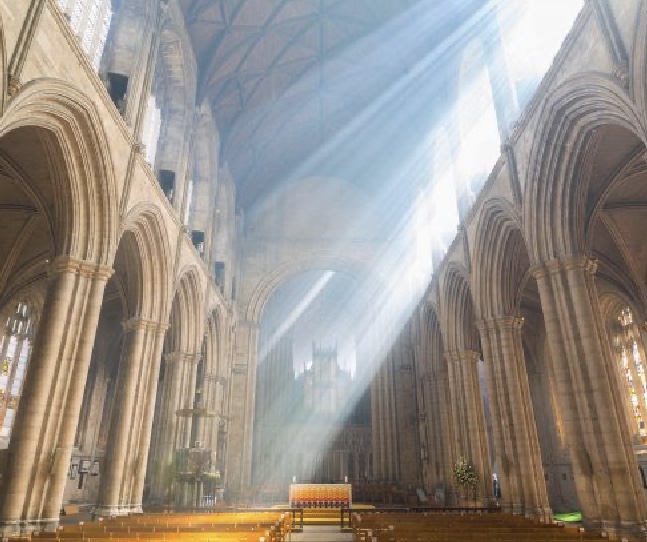 He began working freelance with local photographers, as well as with a community archaeologist and at Ripon Cathedral, and travelled to photograph Edinburgh Fringe shows, while also capturing medieval church architecture with his camera.
"I never lost my love of history. Alongside travelling to photograph performing arts shows, I was documenting one of the two remaining medieval bone crypts in the UK and photographing the life of Ripon Cathedral - the 1,350-year-old building which I had walked past nearly every day on my way to RGS."
His grandfather, a keen photographer, first got him interested: "I inherited some of his cameras and his love of gadgets," he says.
One of his gap year jobs was with Kev Cale of Community Archaeology: "I trailed him around the county, photographing his work with schools and community groups." The high point was being involved in a project which discovered the identity of several airmen who lost their lives in WW2: "A plane had crashed near Great Ouseburn, but it had been hushed up under the Official Secrets Act and the identities of those who lost their lives wasn't disclosed.
"We discovered the people on the plane were so important that Churchill himself had instigated a top-secret enquiry into this crash and ended up connecting with a research team in Moscow, discovering that one of their top airmen, a Major Asymov, had died in the crash.
"We worked with the local primary school and parish council, eventually organising a visit from the Russian Military Attache to the UK, who helped to unveil two plaques commemorating the crash - one in Cyrillic and one in English.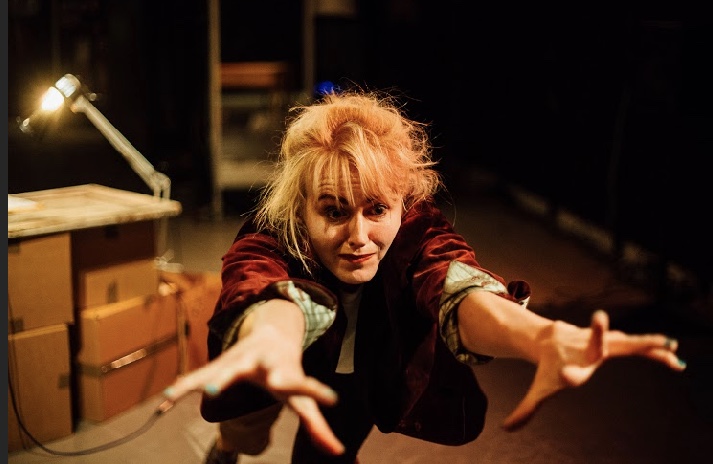 Joseph continued with his photography while at university: "It will come as little surprise to my past teachers that I spent little time actually studying at university - instead throwing myself into the world of work."
Turning up to photograph a dreadful bit of theatre put on by a student theatre company after they put out an appeal for volunteers turned out to be a lucky break: "I stayed with them and, from humble beginnings, ended up working with them on several major projects which took me to the National Theatre, The Lowry and Battersea Arts Centre.
"Now called Lung Theatre, I designed their publicity, took the images and spent many happy hours at the Edinburgh Fringe, where we won awards, including Winner of the N Student Drama Festival Edinburgh Award in 2015."
With his foothold secured in student theatre, Joseph was in demand, with larger theatre companies and performing arts festivals offering him work: "Running alongside my studies, I would be photographing one-man shows, bits of community theatre, Arts Council projects and shows at Sheffield's Crucible and The Lyceum."
Working with conceptual video and installation artist Jeremy Deller Images on a Battle of the Somme project called 'Here because they are here' led to national recognition.
"Volunteers took to the streets across Britain in costume. They weren't allowed to say anything, instead marching silently and handing out information cards which each had the name of a soldier killed during the battle," explains Joseph, whose resulting photography and videography was featured on a documentary about the project, shown on the BBC, in an exhibition at the National Theatre, and in a book.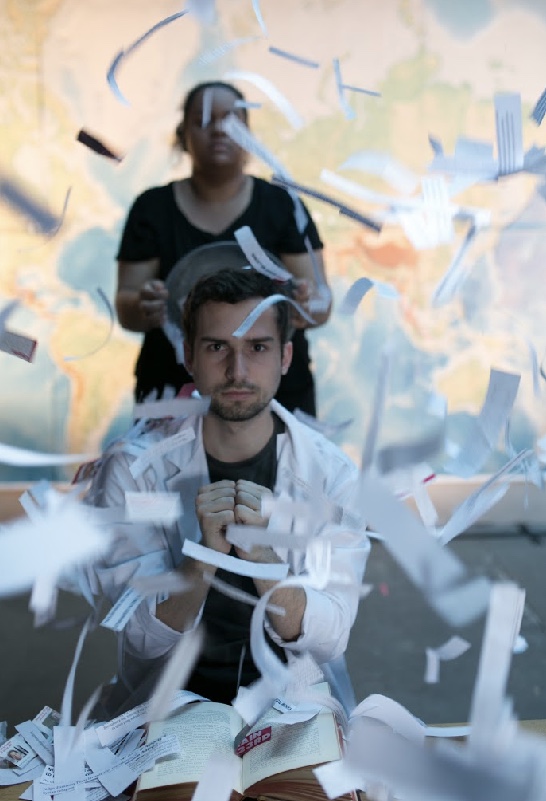 Eventually, unable to juggle everything, he decided to focus on his heritage studies, photographing historic buildings instead of theatre: "Surprisingly, quite a lot transferred over as I needed camera equipment that would work in low light and capture a sense of drama, grandeur and scale."
After graduating, Joseph returned to work on heritage projects around Ripon, including as heritage officer for the £500,000 restorations of St John's Church, Sharow and as a communications officer at the cathedral.
In his spare time, he covered weddings and returned to Sheffield to photograph weird and wonderful pieces of theatre. Pursuing his passion for history, he worked at the National Trust before landing his marketing role at Ripon Cathedral: "After a long and winding journey, I feel I have finally settled into a role which reflects most (if not all) of my interests. I work with colleagues from 41 other cathedrals to market our buildings as destinations - from the unparalleled history of Ripon to the grandeur of York and St Paul's.
"I haven't left my roots far behind however - I still occasionally return to photograph the RGS school balls, which seem a little tamer than in my day!"
His advice to current students who are interested in a career in his field: "Volunteer for everything you can, be patient and watch it develop. If you are looking at pursuing a career in photography or videography, I would suggest making it run in parallel to another career or study. It is such a useful, transferable skill with applications in many different fields. Stick at it. Also, buy your equipment second-hand."
Favourite teacher:
Mr Lewicki - I enjoyed discussions around literature. Unfortunately, my love of English Lit seeped into my essays at university. Archaeology is considered a science and my lecturers didn't always enjoy my floral descriptions of how a skeleton may have met his or her bloody end. I still keep up with Mr Lewicki's blog, particularly as I share a love of Umberto Eco's Name of the Rose, one of his favourite novels.
*See Joseph's latest photography here: facebook.com/cathedralripon. More about the WW2 plane crash project here: https://www.theflamingocrash.co.uk/