How film maker Alex headed in the right direction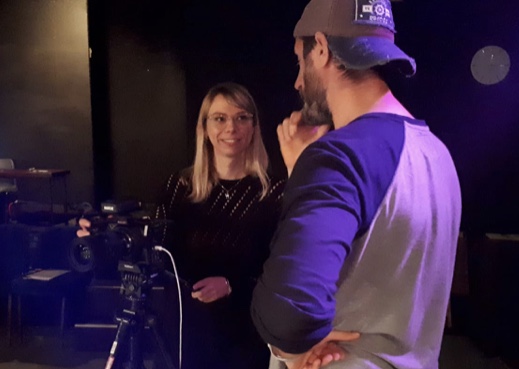 Artist Alex Culshaw is grateful to the RGS teacher who encouraged her to go to art college, leading to a fascinating career in film-making
ARTIST Alex Culshaw's thought-provoking and innovative film work has been shown at leading festivals and galleries across Europe.
But the former RGS student still feels the pull of home, returning to Ripon to shine a light on a mass teenage fainting phenomenon for a recent acclaimed Arts Council-funded project which was recently featured at the Chicago Underground Film Festival.
In addition Alex, who is also a BA (fine art) tutor, came back to her old school to lead workshops with current students interested in art and moving image.
But she could easily have drifted into a life in marketing, she reveals, were it not for the fact her Ripon Grammar School art teacher pointed her in a different direction.
"I have fond memories of going to a universities fair with school, walking around picking up loads of prospectuses on marketing courses, feeling somewhat lost and doubtful," she recalls.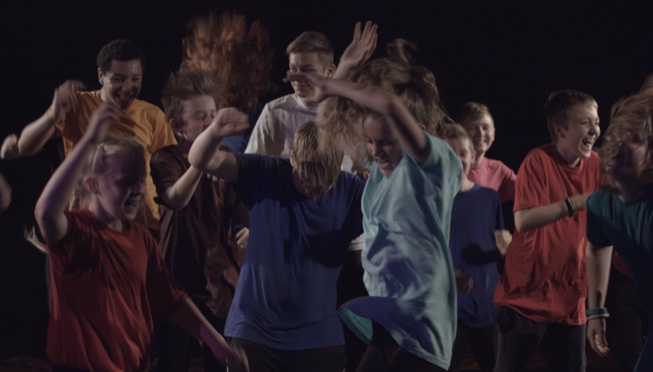 Head of art Mr Duckworth had other ideas: "He said, jokingly, 'Oh no, no, no – Alex, what are you doing with those? Put them in the bin. You should be looking at art schools."
"It was a very welcome remark and all the convincing I needed to study art after leaving school, as it was actually what I wanted to do" says Alex.
She went on to enrol on the foundation year at Leeds Arts University in 2008: "This was a great year that introduced me to new kinds of art. That's when I first started working video and performance."
She studied fine art at Goldsmiths, University of London and, after a few years developing her portfolio did a fine art master's degree in moving image at the prestigious Royal College of Art.
"Goldsmiths was a very formative time for me, for experimenting and questioning how to present film and moving image work to an audience in gallery and cinema spaces," she explains.
Alex now works at the RCA part-time and as a visiting tutor at Bournemouth Arts University, alongside working on her own projects.
"I enjoy all parts of film-making, from researching, script writing, producing, directing, filming, collaborating and editing. My work allows me to explore things I'm curious about. It's a privilege and I find it really rewarding."
She explains how her Arts Council-funded Ripon mass fainting project – which incorporated dance and featured a number of RGS students – came about.
"I received funding to create a new work based on the mass fainting at Outwood Academy in 2015 when 40 children simultaneously fell ill. Nearly 30 teenagers volunteered to be involved in filming at the Ripon Operatic Society, which is an amazing space to perform and film.
"Ripon is a great city to be able to come home to and share some of the things I've learnt as a practising artist.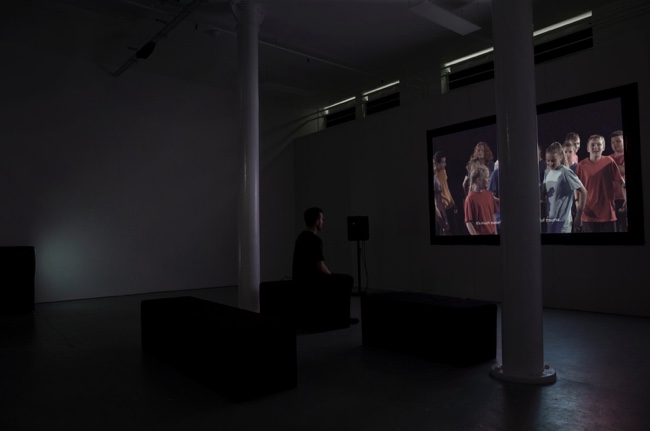 "It was a fun few months. I worked with Reese Dance to choreograph the movement and we filmed over two days, which was a tight turnaround, but everyone worked well together and they were all great on camera, it was a pleasure to work with them all."
The result was a 12-minute film about the mass hysteria, called 'The Ripple', which was shown at Ripon's Curzon cinema and the South Kiosk Gallery in London initially before being shown at the Chicago Underground Film Festival in Nov 2020.
She explains how she was careful not to sensationalise, but explore what was a fascinating event while digging deeper into the concepts of truth and realism in storytelling: "The project explored the concept of unreliable narration and how story telling works, through the lens of performing arts."
She recently showed a new work called 'A Conversation Between the Back of a Head and a Peacock' at Glasgow Film Festival: "It was great fun," she says.
And her work 'Egremont Red' is also on show at The Beacon Museum in Cumbria, as part of the West Coast Photo group exhibition.
"One of the most enjoyable things about making art is being around other artists," she says. "You're constantly learning and appreciating other people's work. It's a cliché to say, but it's genuinely inspiring on a daily basis."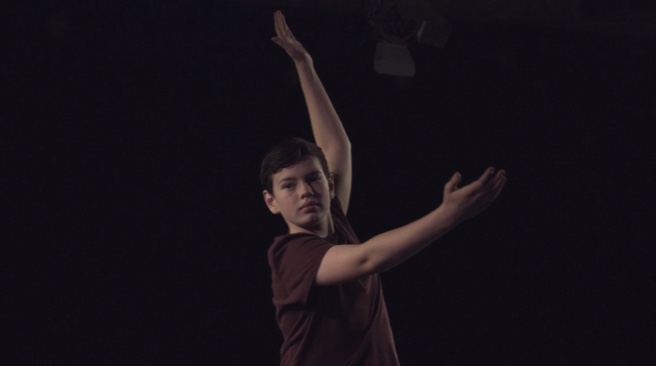 She is continuing to explore documentary forms and storytelling, while drawing on poetics and addressing politics, she says. Common themes are ambition and failure and the relationship between fact and fiction.
"Self-reflective narratives are very common in my work. I often spend a year or so researching each project and that research ends up being mentioned within the film."
Her appreciation for visual aesthetics was nurtured at RGS: "My art teachers were a very positive influence. We were taught to analyse paintings in terms of form and colour. I still use this base knowledge when framing images and filming.
"Many thanks to Mr Duckworth, Mrs Henson and Mr Davies for creating a very inclusive environment to experiment, make and discuss art. We laughed a lot too."
For Alex, who is dyslexic, this was important: "For me, art was a relief from exams and more formal learning. One thing I was so glad about when I left school was that I'd never have to do a written, timed exam again!
"It'd be fair to say that Mr Duckworth made a good call to question me at the universities fair. More than ten years later, I'm still happily working and studying in art school."
*Images of Alex's work and info can be found here:
www.alexculshaw.com for more.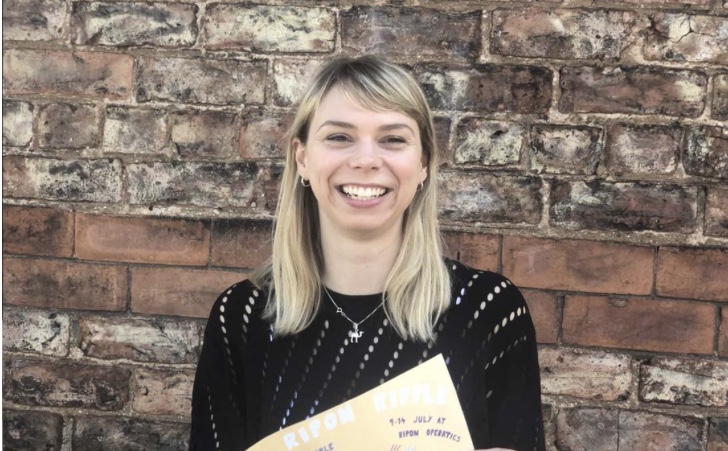 Alex's advice to current students who want to follow a similar path:
"Going to study art at university now with the rise in fees is a much harder choice. Many art schools have been increasing student numbers for years, meaning it's a different experience too. From my experience, the reality for most artists is they're juggling a number of jobs to supplement or, pay for their practice. I wouldn't say it's an easy route to go down, but I've never once been bored making my work. Many friends from art school have gone into a number of different careers, working in galleries, film production, writing, advertising or starting their own businesses. Art school teaches you to be self-motivated, critical and analytical – skills which are transferable to any job. If you like making, creating, experimenting, challenging norms, being critical, sharing ideas and setting your own briefs, then art school is a pretty good environment to do that.
I accessed filmmaking via art, so a less a 'conventional' route than film school which is a traditional route in - but certainly not the only way... many people learn on the job. In my opinion, the best thing to do if you want to be a filmmaker is to experiment yourself, use a camera phone, whatever you have access too, learn from YouTube and books in the library. Watch films and listen to interviews of other filmmakers. Use free software to edit. The workshops I did during The Ripple were using mobile phones, you don't need a crew and expensive kit to make film, just experiment... It's more accessible to make films now than ever.
What I wish I'd known at 18:
Art school will challenge you more than you think it will and time moves much quicker after school!
Photographs, from top, Alex at work and stills from her Ripon Ripple project