Leading education magazine shines a spotlight on RGS

A PARTICULARLY uplifting photograph of our students takes pride of place on the cover of the spring edition of A+ Education magazine, which also features a number of our student and staff success stories.
The cover photograph captures a group of our pupils working on a project at the Fountains Abbey, before the World Heritage Site and Ripon Grammar School were forced to close due to the spread of coronavirus.
Inside, PE teacher Helen Mackenzie is declared the winner of the magazine's bi-annual Star Teacher award, selected from a shortlist of four, who have all gone 'above and beyond'. While they all deserve recognition, say the judges: "We can only pick one star."
Award-winning student Amy Dunne, a portrait painting by Isobel Bremner and pupils on the school's eco committee and some of our aspiring young lawyers also feature, as well as our careers department and upper school head Rachael Clark, who gives her top tips for exam success, with head of history Ed Long revealing, among other things, which three historical characters he would invite to a dinner party.
*You can view a selection of the pages below:
W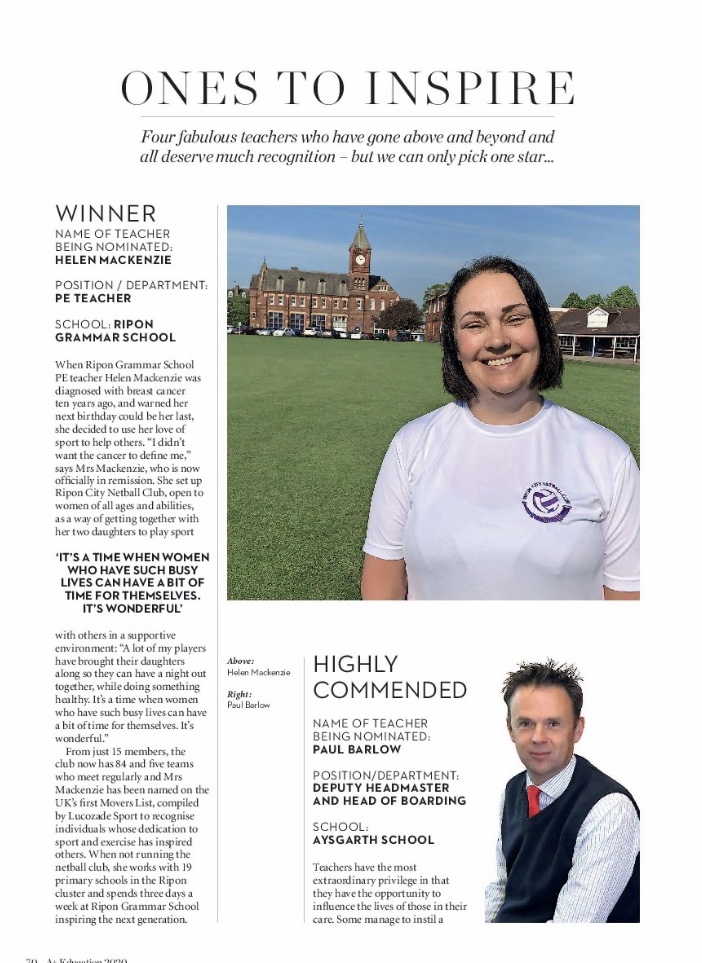 Writing in here