Leavers go to the ball - at last!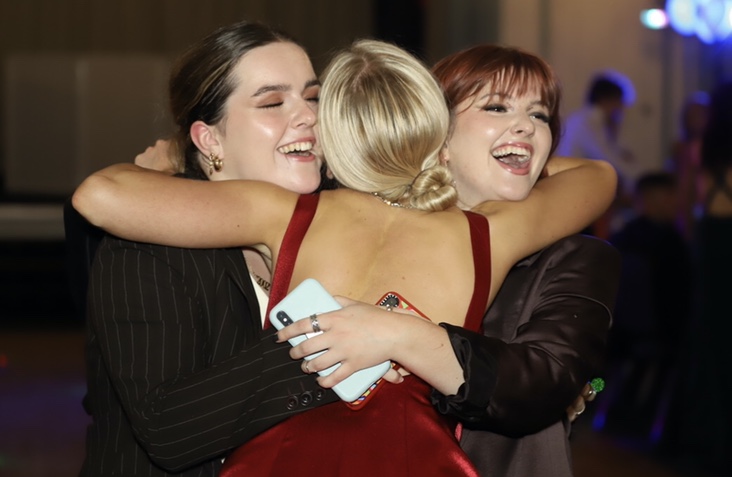 FOLLOWING a challenging 18 months of lockdowns and social distancing, our RGS leavers at last heard the words they've been waiting for: 'Yes, you shall go to the ball!'.
Finally, they were able to gather together to socialise, celebrate their achievements and, sadly, say their goodbyes before they embark on the next exciting stage of their lives.
Around 150 recent sixth form leavers were joined by students who left RGS in fifth form two years ago at the Old Swan Hotel in Harrogate for their first big social event since the Christmas ball in 2019.
Departing head girl Molly Cushing said: "The leavers' event was postponed after Covid guidelines were extended in June, however everyone was keen to have a sense of finality to our time at RGS and to say goodbye before we embark on gap years, university careers and other next steps."
For the school officer team, it was a chance to come together one last time to plan and set up for the event, after so many of their endeavours and charity events had to be cancelled over the past year.
Professional Photography by Arts Photography, Leeds
www.artsphotography.co.uk
visit the online prom gallery athttps://artsphotography.shootproof.com/gallery/riponprom2021
Password: riponprom21
Use code WELCOME20 for instant 20% off any order