LOCKDOWN DIARY: Phoebe helps feed the NHS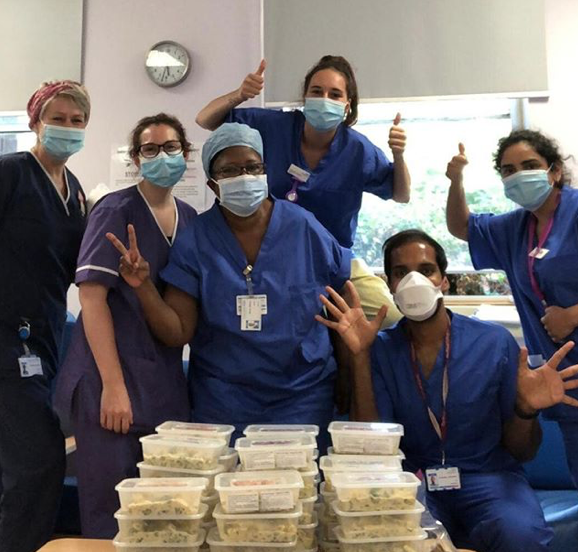 ONE Ripon Grammar School sixth former has been doing her bit to help feed frontline NHS staff after hearing that hospital workers were faced with closed canteens and nothing to eat at the end of gruelling shifts.
Following the sudden end to her seven years at RGS at the end of March, Phoebe Hall was one of around 100 volunteers who signed up for the Meals for the NHS mission to support local hospitals battling Covid-19.
"I have really benefited from doing online voluntary work for this charity. I have been organising the delivery of hot meals, bought from restaurants that otherwise would have closed with public donations, into 25 hospitals across the country.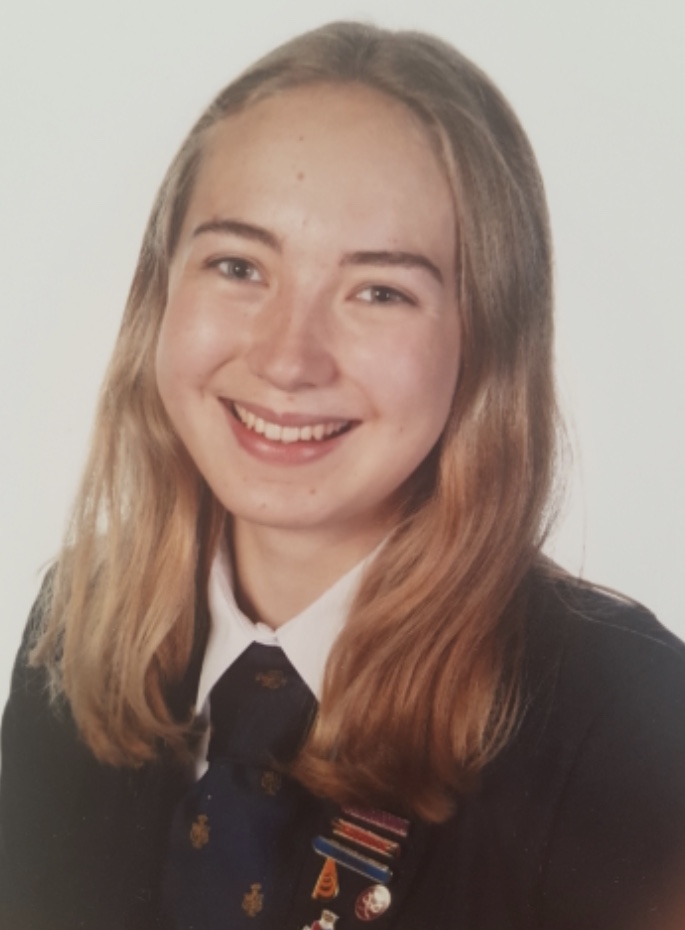 "As a hospital account manager, I message the hospitals every morning with their delivery details, and make any changes they need, as well as booking all their meal orders.
"Earlier on I did some research on the food hygiene ratings of the restaurants we use, and several evenings a week I manage deliveries. This is a shift where you liaise between the restaurant, courier and hospital to ensure the food arrives safely, and deal with any issues that arise. Most of this is done on WhatsApp.
"Despite the 90 other volunteers being scattered across Europe, I have found a surprising community of friends and colleagues that I have got to know solely through meetings on Zoom. I have found the continuity of some structure and commitments to have made the time in lockdown less empty and onerous without my expected exams or Saturday job in the local independent bookshop."
Meals for the NHS, which has delivered more than 225,000 meals to 117 hospitals across the country, is working towards its Big Finish, with its last meals being delivered on June 30: "We're proud to have achieved a lot together in a short space of time, but recently we've been really happy to see many of the hospitals we're working with reduce their orders for meals as Covid-19 cases begin to subside," said a spokesperson.
In the absence of A-level exams, Phoebe has found time to do other things too: "I have hugely appreciated the opportunity to read widely without the constraints of time or the English syllabus, so my slow exploration of an eclectic literary canon is something I would like to explore."
She helped to rebuild a garden wall after her neighbour taught her how to bricklay: "It's actually very satisfying," she says.
"I have also been enjoying exploring the local area through walks, runs and bike rides. I've done several day-long walks up and around Nidderdale, which has been fantastic in the current weather.
Phoebe plans to take up a deferred offer to study history at Trinity College Cambridge, with a gap year hopefully ensuring she has a more 'normal' student experience in 2021: "A childhood being forced to look around castles, and more importantly some truly fantastic teachers, were what almost inevitably made me to apply to read history as an undergraduate; and the choice was confirmed by how much I enjoyed writing some super-curricular essays for competitions in lower sixth." "
She would love to end up working for a government department eventually: "But with so many unknowns at the moment, it seems foolhardy to even try to plan so far ahead."
While studying for A-levels in chemistry, English literature, history and maths at RGS, she immersed herself in as many activities as possible, especially in her last year as a school officer: "After many years of participating in drama productions, I completed the circle by helping direct Porteus House's Murder on the Orient Express, which was one of the most rewarding things I have done at RGS. I also ran cross country for school and North Yorkshire, and this year found myself standing as the Liberal Democratic candidate in the school hustings."
She adds: "Like everyone else, lockdown has caused me to develop an insatiable itch to travel, even nationally for the time being, so I am looking forward to venturing out of Ripon in the coming months."