Look who's talking: Giving stars of stage and screen a bigger voice
A chance remark by her French teacher at Ripon Grammar School led to an exciting career path for Carolyn Andrews, who has just launched a new business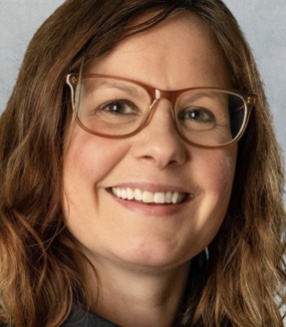 A FORMER Ripon Grammar School student is helping stars of the stage and screen nurture and care for their voices.
Carolyn Andrews, who left RGS in 1994, has launched a new business, West End Voice, with ear, nose and throat consultant Fiona MacGregor.
Over the past year, while hospital-based speech and language therapists have been integral to the acute care of Covid patients, Carolyn is now working with clients experiencing the longer term effects of the virus on the voice.
Based in Glasgow, speech and language therapist Carolyn, who says a chance remark by her French teacher at RGS launched her on this exciting and unexpected career path, explains: "Being able to communicate is integral to who we are."
As well as working with clients who have voice difficulties, Carolyn - who has more than 20 years' clinical experience in voice problems and stammering - and Fiona educate professionals, from TV presenters to singers and teachers, on how they can protect their voices against fatigue and strain.
"Our voices are part of our identity. A change in voice quality or losing our voice can change that identity and for some people that may mean they are unable to work," she explains.
With A-levels in maths, French and German, Carolyn, whose surname at school was Allen, was planning a career in international business until her French teacher Mr Smith inspired her to study speech and language therapy at the University of Sheffield instead.
In her new business, which she combines with part-time university teaching, she provides private assessment and therapy for anyone struggling with hoarseness or vocal fatigue.
"We have witnessed first-hand the wide impact voice problems have on actors, TV and radio presenters, singers, teachers and other professionals reliant on their voice as the tool of their trade," says Carolyn.
"This means I have a regular supply of teachers and now frequently have conversations about the challenges of managing teenagers in the classroom without straining the voice, something I'd never have thought about as an RGS pupil."
Following her degree, Carolyn started out working in a general hospital in Glasgow: "As a junior therapist I worked with a range of communication and swallowing disorders associated with neurological conditions (such as stroke, Parkinson's disease and multiple sclerosis) but later developed specialist skills in adult stammering and voice disorders," she explains.
She also took up a part-time speech and language pathology teaching post at the University of Strathclyde, which enabled her to demonstrate to students how research works in real clinic life while using her knowledge from the university to deliver high quality care to clients.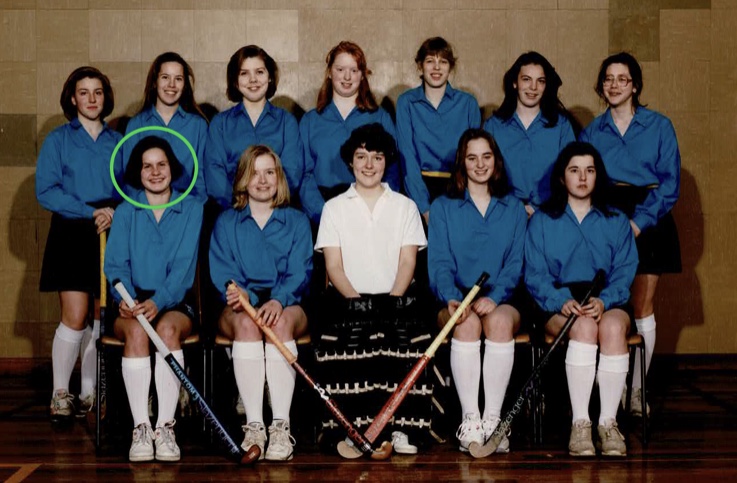 Having recently left her NHS role to concentrate on her new business, she explains: "I needed to create time and brain space to build West End Voice and balance it with my university teaching. While I'll miss many of my clients, I'm really looking forward to my new career path."
Unfortunately, Covid restrictions have halted West End Voice's group workshops, aimed at helping people make the most of their vocal skills and develop the richness in their voices: "But technology has been fantastic in allowing one-to-one sessions to continue," says Carolyn.
Understanding how the voice works and the typical difficulties associated with a client's profession is key to resolving existing problems and preventing future difficulties, Carolyn explains: "Whether people are informing, educating or entertaining others, combining a scientific understanding of the voice with the craft of therapy helps clients use their voice safely, and with strength and flair."
She looks back on her time at RGS with fondness: "I have great memories from RGS days and still gravitate back for the Old Rips hockey game, despite ageing joints and slowing speed – I think I was the oldest player on the pitch last year!
"The close friendships I made at school are still going strong more than 30 years later, as is the wooden spatula I made in craft, design and technology classes in 1987."
*For more information, visit www.westendvoice.co.uk or contact enquiries@westendvoice.co.uk
Photo captions, Top: Carolyn, second right, with friends from Ripon Grammar School (l-r) Natasha Early (McCreesh), Lucinda Nicol (Wormesely) and Sally Ord (Jackson)
Above: Carolyn, circled in her school hockey team