Maths Competition
On Wednesday 30th November a team of four- Jonathan Tanner, Ross Sullivan, Ceri Stone and Jack Stott- represented the school for the UKMT Senior Team Maths Challenge held at Teesside University.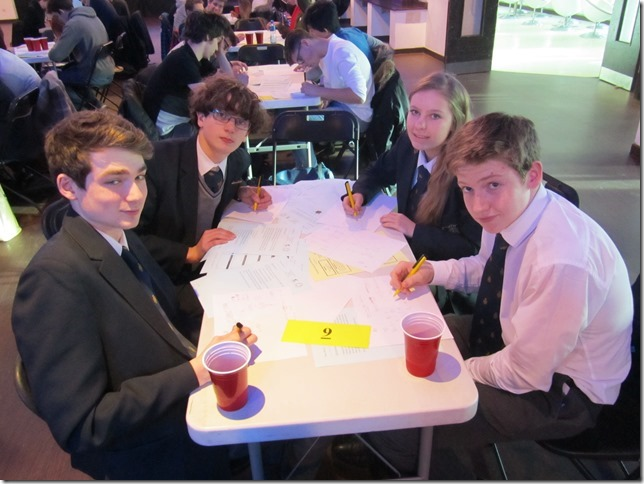 The challenge was divided into three separate rounds. For the first round, we worked as a team to answer eight questions in forty minutes. The questions proved to be very puzzling, as was evident through scoring three correct, giving us a score of eighteen from a possible forty eight.
For the second round, we had to solve a number crossword in forty minutes, with every 'word' being an answer to a sum. We were split into pairs and couldn't communicate with the rest of the team. One pair worked on the across clues, and the other worked on the down clues. To make it even more challenging, some questions required the answers from other words. Despite this, we performed very well in this round, gaining full marks.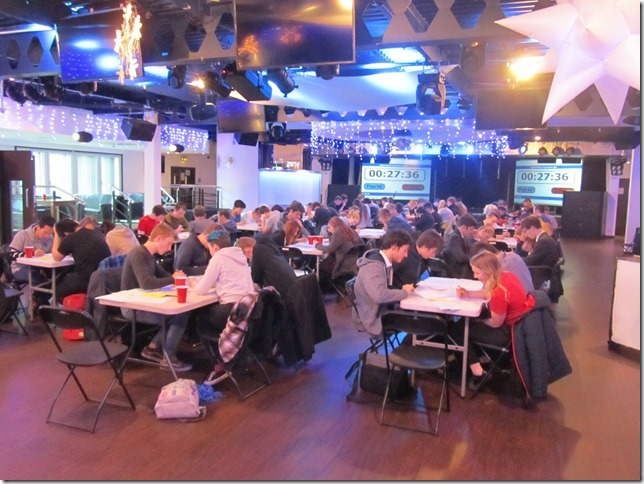 The final round was called the shuttle round. For this we were once again split into pairs, and not allowed communication with the other pair. This round had four different sections, each with questions that had to be relayed between pairs. One pair would be given a question to start, and the answer for this question would be passed to the other pair, and so on until a final answer had been reached. This would all happen in six minutes, and bonus points could be awarded for completing the series of questions in a faster time. From a total of sixty marks, we scored forty nine.
The total of our scores resulted in us coming fourth out of eighteen teams in the region, meaning we not only had a successful, but an enjoyable time.
Mr White would like to thank Ms Heslop for organising and taking the students to the competition.
Written by Jack Stott