Mena claims Yorkshire crown for third time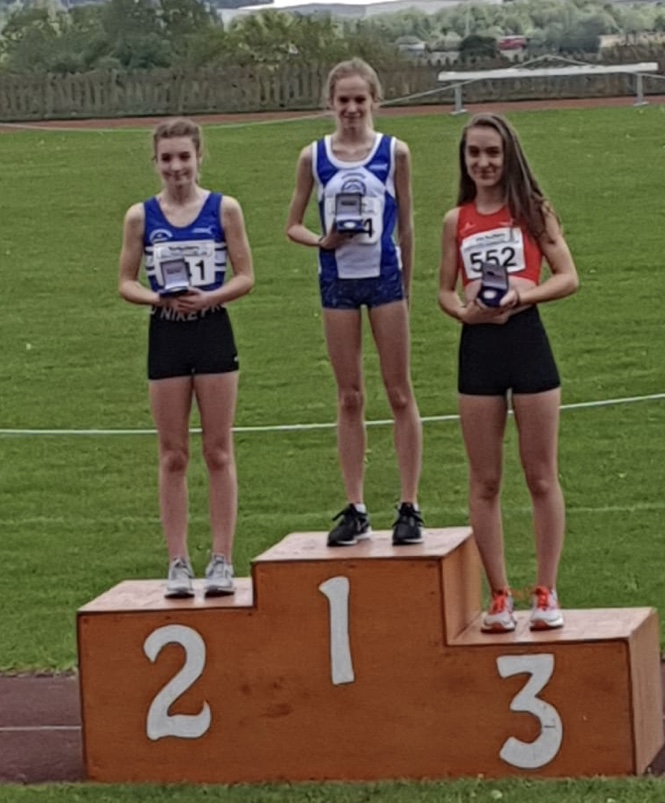 A Ripon Grammar School athlete, who has been ranked one of the fastest young middle-distance runners in the UK, has been crowned Yorkshire Champion for the third year in a row.
It's a promising start to the season for 16-year-old Mena Scatchard, from Hutton Conyers, who is currently taking her GCSE exams.
She beat stiff competition to cross the 1500m line at the Yorkshire Track and Field championships in first place, with a time of 4.39, just five seconds behind her personal best.
Ranked in the top fifteen Under-17s 1500m runners in the UK last year, when she claimed the 1500m Yorkshire title, she also took the 3000m Under-15s title in 2017.
Mena, who travels all over the UK competing in middle distance races, now has a private coach and trains five times a week, in addition to working on her strength and conditioning at home.
Mena first got into running when she was 11 years old and competed in cross country at RGS, going on to enjoy athletics throughout the summer season.
By third form Mena, who has also represented her school in hockey, started to take running was more seriously and joined Ripon Runners club.
Still a keen cross country runner, she came fourth in the Yorkshire Cross Country championships in January and 15th out of 220 competitors in the English Cross Country Association Saucony national championships at Harewood.
Now she is hoping to be selected for North Yorkshire again this year to compete in the English Schools Track and Field championships in Birmingham in July. She reached the finals last year and came in seventh.
*Mena and RGS second former Archie Bordewich also represented Yorkshire and Humberside at the London Mini Marathon, the official British Athletics three-mile road championships for the best new talent in British road racing, held during the weekend of the London Marathon.
The pair, who ran the three-mile stretch from London's Old Billingsgate to The Mall alongside other young athletes aged between 11 and 17, were selected from cross country races in the winter.
Mena finished 55th out of 196 Under-17s and Archie came 44th out of 240 in the Under-13s.
*Another RGS athlete, Madison Lockey, came second in the Yorkshire County Athletics Under15s hurdle finals, with a time of 12.18s, only 14 seconds behind the winner.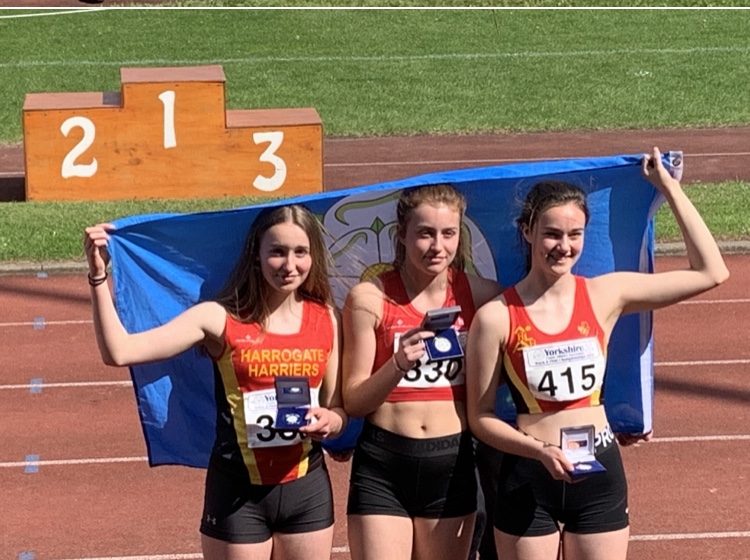 Madison Lockey, left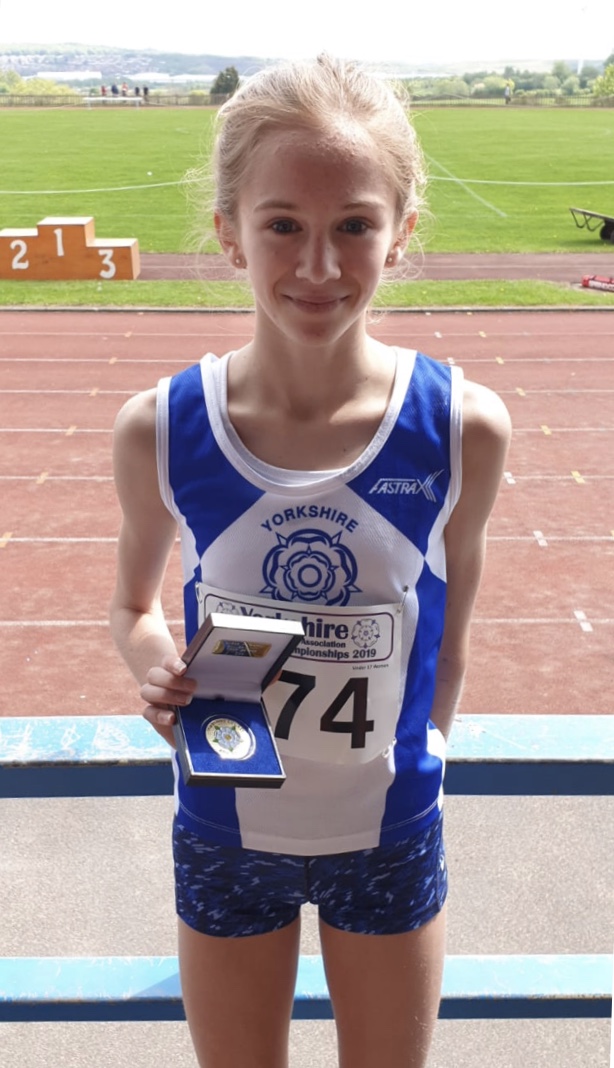 Mena with her winners' medal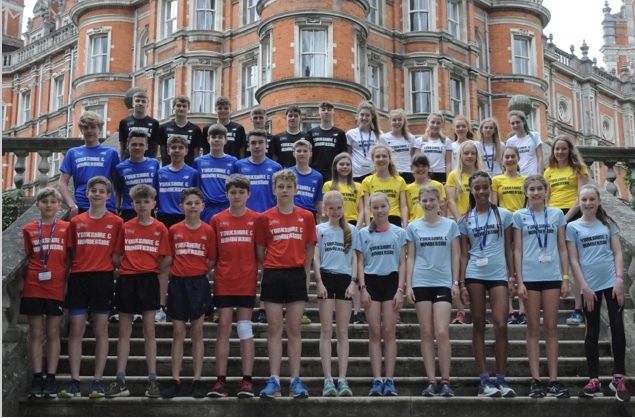 The London Mini Marathon teams, including Archie, in red, far right, and Mena, back row, second left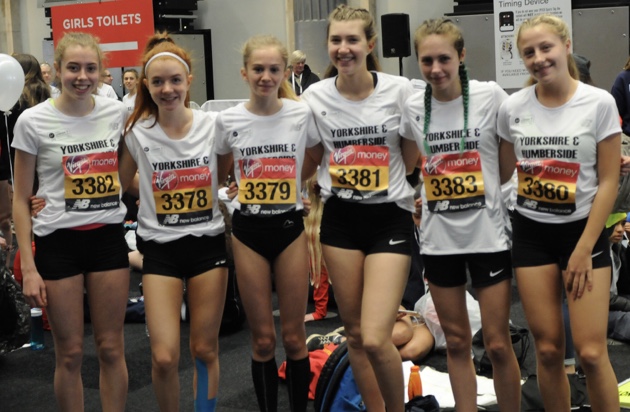 Mena, third left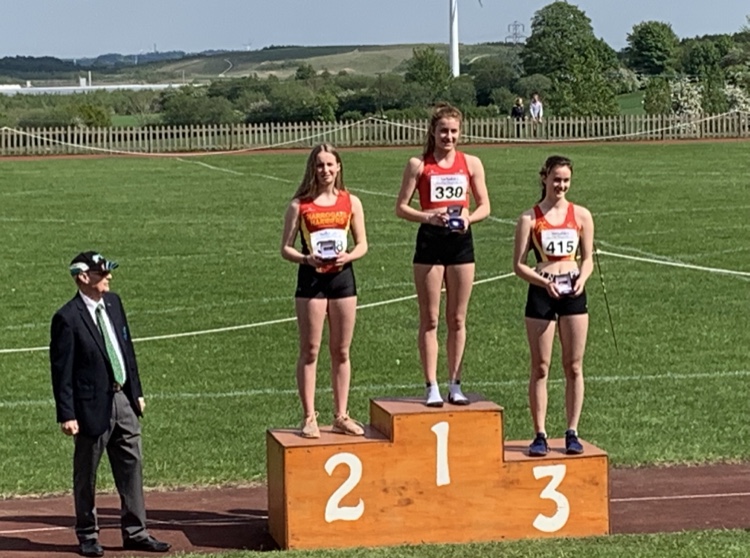 Madison on the podium, left