MUSIC: Autumn Concert raises us up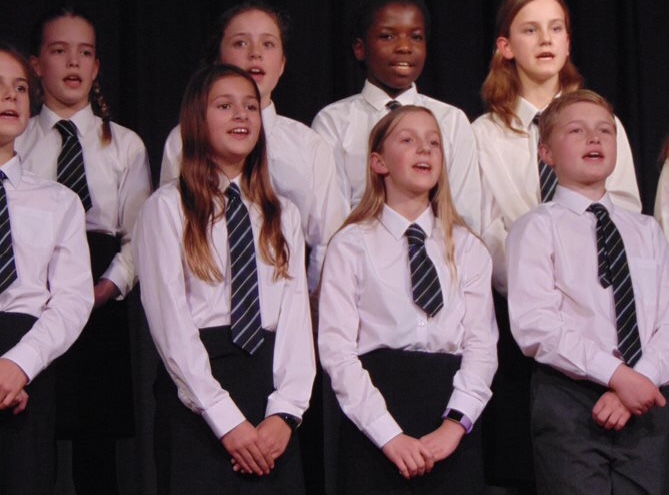 The resounding triumph of our Autumn Concert was reflected in the packed audience's sea of smiles, reports AISHA PREECE, while our students' specular performances on stage were captured on camera by ANNABELLE PATERSON
As a member of the Senior Girls' Choir, I can attest that the Autumn Concert is often one of the most nerve wracking of the year due to it being our first performance after the holidays and taking place after only a few rehearsals. However, in my admittedly biased opinion, I think it's fair to say that this year's Autumn Concert was, once again, a success.
Chamber Choir opened the evening with their ever-professional singing, performing (amongst other pieces) the aptly named The Gift of Music, wowing the audience and creating a wonderful atmosphere for the rest of the evening.
Man Choir were up next and delivered a particularly stirring performance of You Raise Me Up along with Danny Boy and were followed by Senior Girls who sang a rendition of And So It Goes.
Musicality added an inspirational tone to the evening, with the keen singers beautifully covering How Far I'll Go, from the movie Moana.
Finally, the entirety of Year 7 were given the opportunity to sing and, after a brief vanishing act, performed three pieces - rounding off the evening with an enthusiastic rendition of Sing, which was welcomed by an equally enthusiastic audience.
Overall Mr Barker's RGS concert debut was a resounding triumph, reflected in the packed audience's sea of smiles - and was a wonderful welcome for the new first year students into our school.
*Forthcoming events include our Christmas concert, featuring all instrumental and vocal groups, in the main school hall (Tuesday December 10, 7pm) and our Nine Lessons and Carols service at Ripon Cathedral, featuring choirs and brass ensemble (Tuesday, December 17, 7.30pm).
For further updates please follow @RiponMusic on Twitter.