MUSIC: Choir on song for charity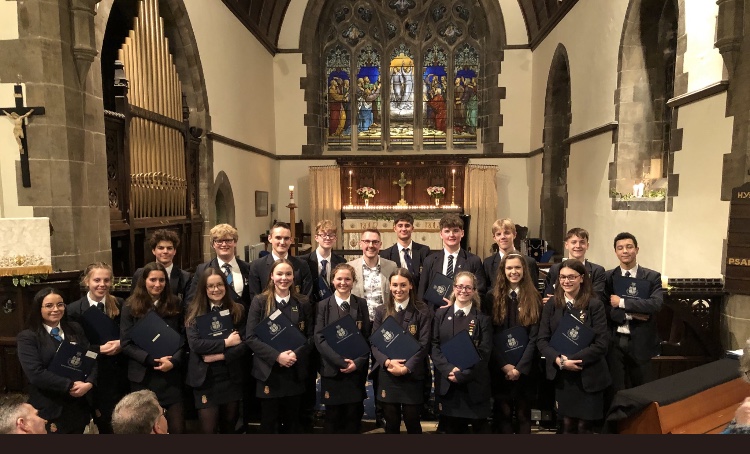 OUR RGS Chamber Choir delighted a packed audience when they raised the roof at a charity fundraiser for a local church.
The students performed a mixture of music, from jazz to traditional choral and musical numbers, at St Leonard's Church in Burton Leonard to huge applause.
Eva Scullion sang a solo and Emma Belward and Geordan Branton performed a duet from the school's upcoming production of the Little Shop of Horrors, which opens on March 10.
One 'very happy and impressed' member of the audience commented on social media: "A superb evening's entertainment. Why travel to the West End when you have talent like that on our doorsteps. Well done to everyone who took part. When can you come again?"
Another said: "It was such a fantastic evening. Thank you for coming and well done on a superb performance."
A third summed up the event: "It was fantastic. Well done everyone."
RGS director of music Michael Barker concluded: "Well done to all the students who sang. They really raised the roof! I'm very proud of them all. And special congratulations go to Emma, Geordan and Eva for their solos and duets."
*Little Shop of Horrors, Tuesday, March 10 to Friday, March 13, tickets available from RGS reception and ParentPay.