New student leaders rising to challenge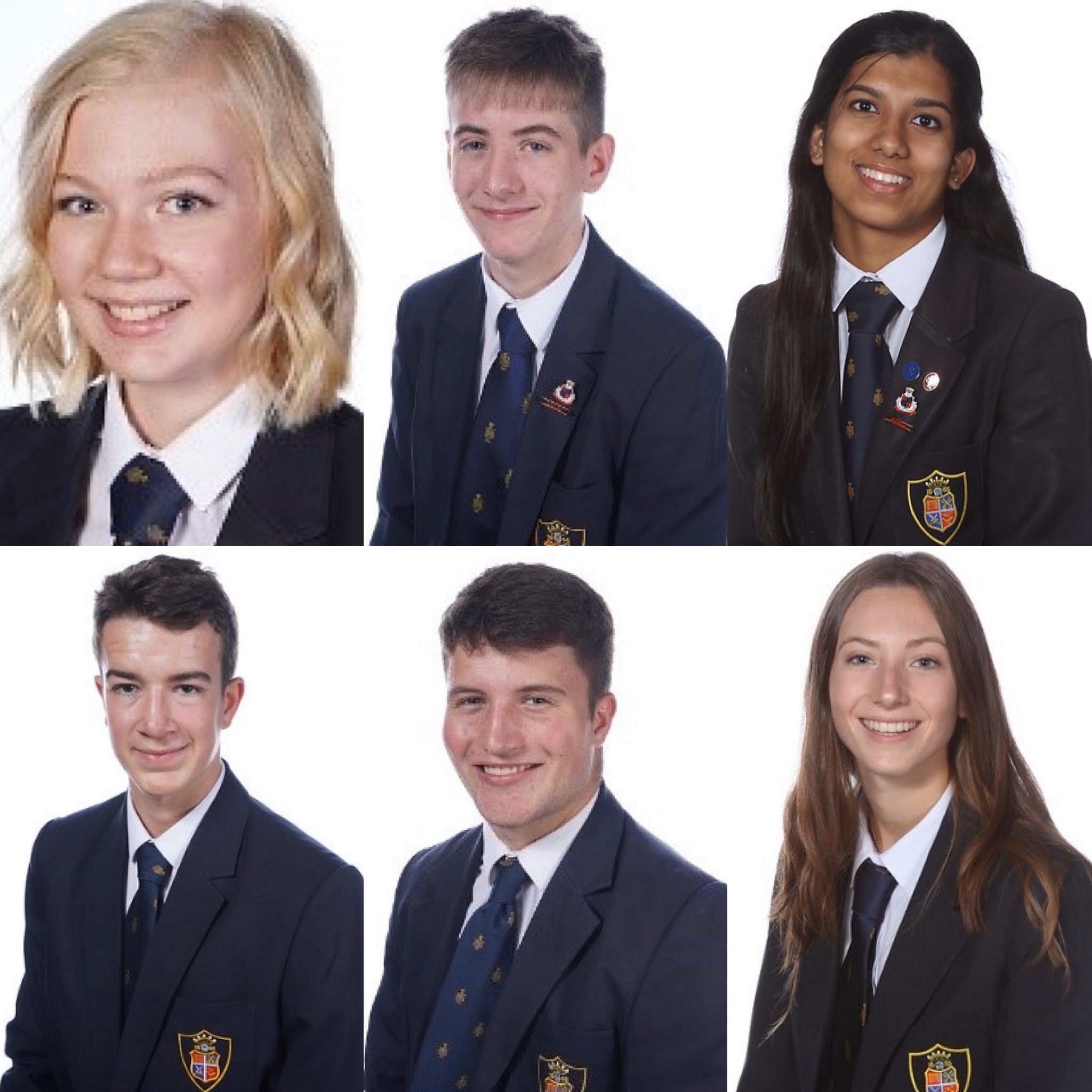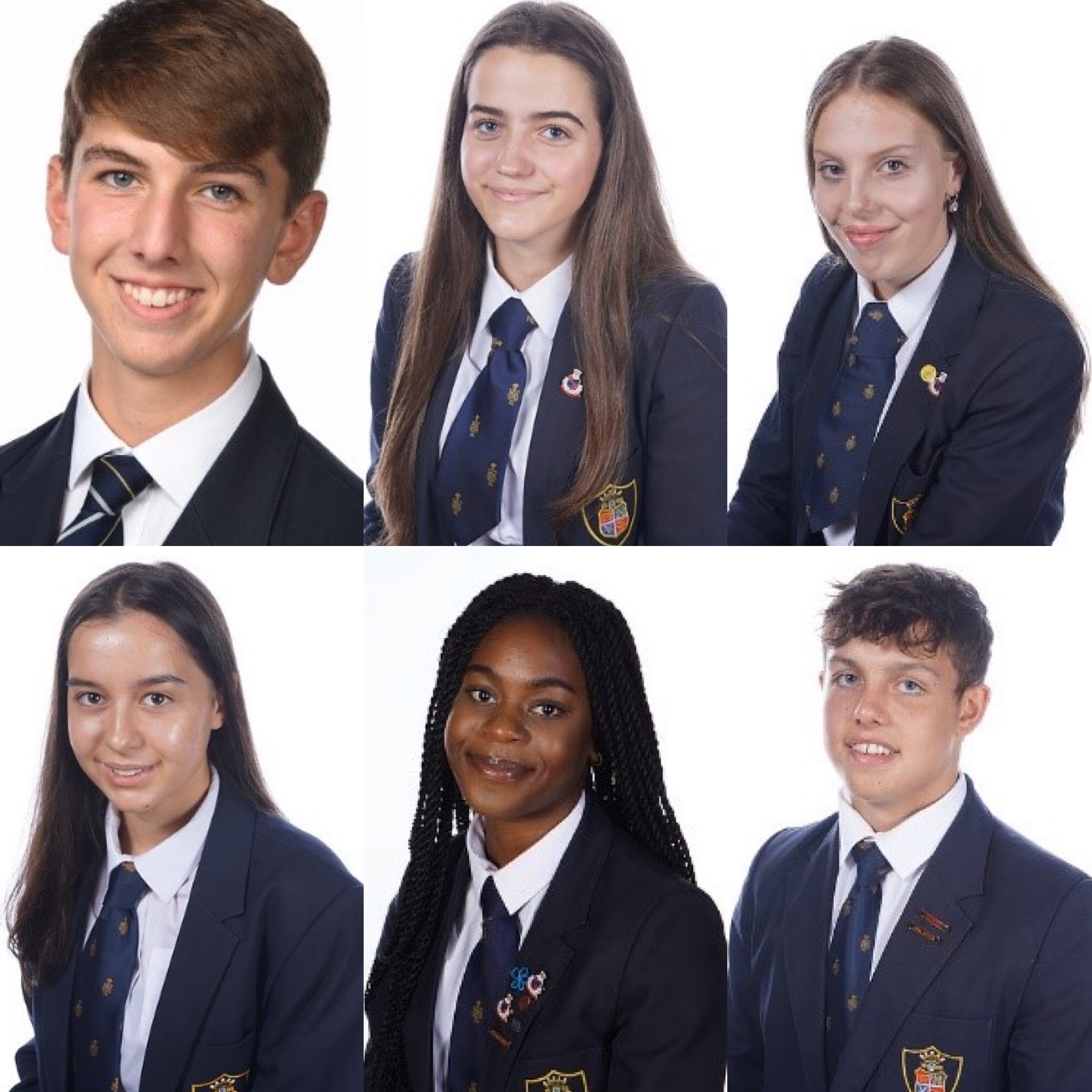 RIPON Grammar School has appointed an active and ambitious group of school officers to lead the student body in the challenging academic year ahead.
New head girl Molly Cushing said the school's prefect team will be working to bring the school community back together, as well as planning well-loved school events such as charity week and house drama around social distancing restrictions.
Head boy Tom Wilkinson added: "This will be a challenging year for all of us, to ensure everything runs as smoothly as possible, that the school continues to move forwards in these uncertain times and that student voices continue to be heard."
The pair, along with their team of ten deputies, have already thrown themselves into their responsibilities, such as organising an assembly for all year groups and planning fundraising and House events.
With interests ranging from astronomy to drama, music, photography and sport, the new student officers, each with a dedicated position of responsibility, will combine their leadership roles with volunteering, career planning and a host of other activities.
Molly, 17, who is taking A-levels in history, classics, English literature and French and plans to study history at university, said: ""My main aim as head girl is to develop the sense of community and student responsibility within the school."
An active member of the school's history and law societies, while also enjoying house drama and playing netball and rounders, she added: "It's important we ensure the school officer team is working as effectively as possible, representing the school in the community and acting as a midpoint between students and teachers."
Tom, 17, who is taking A-levels in physics, maths and chemistry and aspires to study astrophysics at university, said: "I am very excited to have been given this opportunity. This role is a chance to make a lasting impact on the school, to help improve it and the life of students here."
A volunteer at a local observatory and a member of the school's astronomy society, he also enjoys playing football, cricket and tennis: "I would like to encourage all students to make the most of every opportunity RGS offers."
Funmi Sowole, studying history, art and maths, has taken on the role of student welfare officer. The 17-year-old, who hopes to become an architect, said: "My role is to make school as easy as possible in terms of student well-being and mental health. I hope to build a great team of like-minded students so there's always someone happy to talk to you about anything you need."
Pianist and clarinetist Alice Fundell, 17, studying Spanish, French and maths, will use her experience of joining Ripon Grammar School in the sixth form last year to support new students: "I understand what it is like to move schools and make new friends. In this role I hope to ensure transition for all new students is smooth, and that there's even more integration within our sixth form."
Conor Saxby, 17, has been appointed head of boys' boarding. Studying maths, further maths, chemistry and physics, he wants to ensure everybody feels comfortable and is given a voice: "I want to help to integrate different school years to create friendships you may not otherwise have considered."
Care home volunteer Robyn Kanani, in her new role as head of girls' boarding, wants to reinforce the feeling that the RGS boarding community is like a family and a 'home from home'. Taking biology, chemistry, physics and maths at A-level, and hoping to study medicine at university, the 17-year-old added: "I wish to celebrate and recognise the different talents and interests of each individual boarder."
Amateur photographer and musical theatre lover Annabelle Paterson, 17, taking A-levels in psychology, geography and art, will help publicise students' achievements: "I am looking forward to informing people about the wonderful achievements of our school community."
Four students have been selected as heads of house for each of the school's four houses. Ben Rickard, head of Porteus, Diyosa Mathew, head of School, Oscar Lees, head of De Grey and Ed Mewes, head of Hutton, will play an important role in bringing students together across the year groups within the house structure and helping to build and promote each house's identity.
Musician and rugby player Ben, 17, studying maths, further maths, physics and economics said: "My aim is to get the whole school more excited about our house system by making it accessible for all, with a wide variety of activities." Care home volunteer Diyosa, 17, studying chemistry, biology and maths, said: "I believe we can improve integration between years through house events, so all students can embrace their individual talents within school to construct an open, active, and close-knit community." Captain of the 1st XV rugby team Oscar, 17, who is studying maths, economics and PE, said his main focus would behelping provide all students with a way to represent their house in a variety of competitions and events. Keen astronomist Ed, 16, studying chemistry, maths and physics, said he was keen to keep all students up to date on current house events.
Dedicated swimmer and music & drama lover Maddy Cann, 17, studying history, English, French and music, will be helping widen RGS's role in the community, as well as encouraging integration between new students and different year groups, in her new role as community officer.
The students had to apply for the positions and be interviewed by headmaster Jonathan Webb, head of sixth form Terry Fell and outgoing school officers, as well as being nominated by their peers, teachers and form tutors.
Mr Webb said: "Congratulations to all those appointed. The calibre of all the applicants was, once again, extremely high so we had some very difficult decisions to make.
"We look forward to this year's team of school officers carrying forward the tremendous work of their predecessors in upholding the values of the school and representing the student body."
Photographed from top (l-R) Molly, Ed, Diyosa, Conor, Ben, Alice, Tom, Maddy, Annabelle, Robyn, Funmi and Oscar