Our Money's on Emma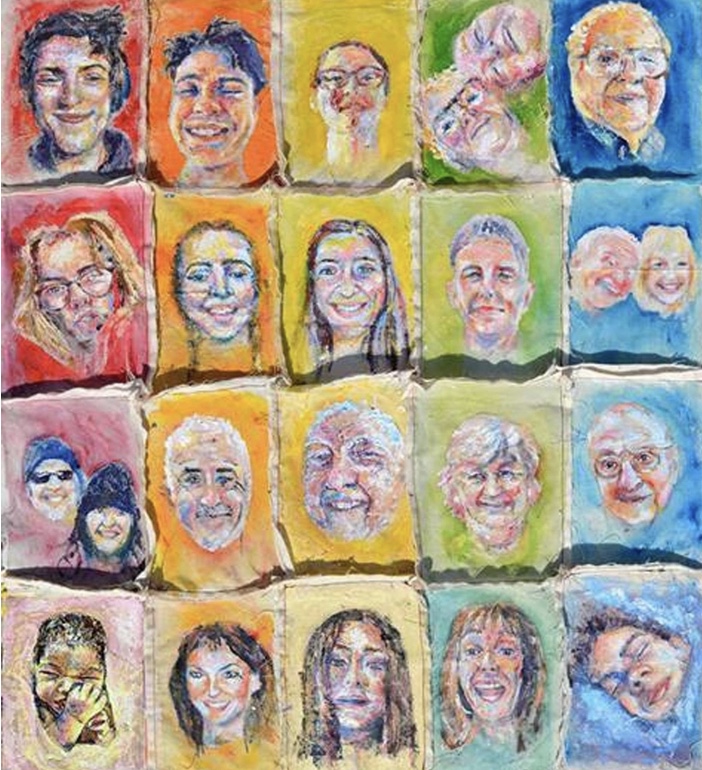 (Article date: June 2020)
A PAINTING by a recent RGS school leaver has been selected for a virtual exhibition and shortlisted for a prestigious Arts Society prize.
Emma Money's stunning creation, Spirit, is among eight works displayed on the Arts Society Connected website, where members of the public, as well as members of the Arts Society, can now vote for their favourite.
The shortlisted artists were asked to respond to the theme of isolation and produce works reflecting their experience of lockdown.
Emma, 18, from Harrogate, who has returned to live with her parents during lockdown, used acrylic on canvas to capture the spirit of our time, the image reminiscent of a virtual Zoom get-together in an NHS rainbow colour scheme.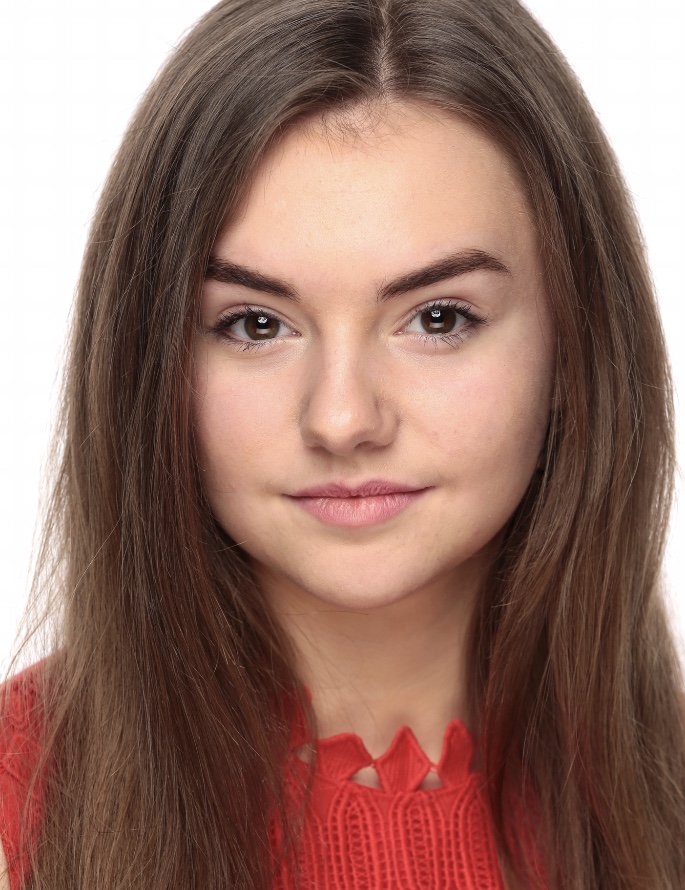 Studying fashion design at the University of Salford, she said: "Many of us are unable to see our loved ones so I decided to launch this project, asking people to send in photographs taken over the lockdown period, using Facetime, of the people they miss most. I then painted these and collaged them together. I wanted to use the raw edges to act as a metaphor for the physical barriers between us, but with the pictures all attached demonstrating that, regardless of the distance, we're all still together in spirit."
Emma describes her work as reflective: "In school I created pieces looking at the effects of how technology has impacted different generations' relationships and the joy that can inhibit or prohibit. My current fashion design collection is based on mental and physical boundaries. I think unless you can reflect upon the issues on a deeper level, there is no capability of moving forward, and art is a huge field for provoking people to reflect not only on society as a whole but also on their personal pathways."
She says visiting a Zao Wou-Ki exhibition in Paris on an RGS art school trip was a pivotal moment for her: "I was absolutely blown away by his use of colour, as well as the emotion and atmosphere he could create without even having a tangible subject.
"On a more personal level, I had some incredible art teachers throughout my time at Ripon Grammar Schoolk and they challenged me to see beauty in the finest of details in mundane objects, which transformed my mind."
She is inspired by everything from nature to the people she's surrounded to and other cultures she has experienced and researched: "As I grew up in North Yorkshire, the countryside and wildlife has been a huge part of my upbringing, " she explains.
Emma has been posting the pictures she created for her entry to the people featured or their loved ones, to remind them they are loved and she will be donating money received for the commissions to the NHS: "I wanted to give a little bit back to those experiencing it most."
She adds: "I love being able to put a smile on peoples' faces, especially in this situation when the majority of people had no idea they were being painted, so when they received the paintings or saw themselves online they were overjoyed."
Continuing with her studies online, she says: "Returning to live back home meant leaving my friends and boyfriend behind in another city, but it has given me more space to renew my creativity." Her ambition now is to create a huge scale project involving all the arts.
For more information, visit www.connected.theartssociety.org
Voting closes on June 30