Outgoing student leaders made an amazing team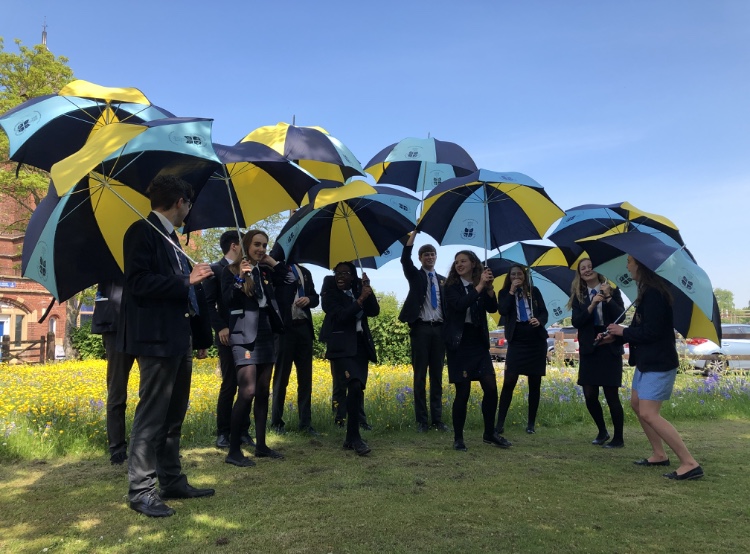 RIPON Grammar School's outgoing student leaders have been praised for the key roles they have played in helping give everyone in school a voice.
Headmaster Jonathan Webb congratulated head girl Sola Sowole, head boy Tom Mewes and their ten outstanding deputies for being such an amazing team of school officers.
"You have got an incredible set of destinations to head to after RGS and you all have a fantastic future ahead of you," he told them.
RGS introduced new school officer roles this year, with Fin Procter and Emily Wilson taking the positions of head of girls and boys boarding.
Harry Edwards, Libby Rickard, John Estensen and Gus Smith helped bring students together across year groups within the House structure, while helping to build each House's identity.
Dan Towler supported new students, Louise Taylor took responsibility for student welfare, Poppy Robinson, helped to publicise student achievements and Georgie Turner helped to widen school's role in the community.
Mr Webb presented the students with Ripon Grammar School umbrellas and pens: "This is a thank-you gift from all of us at RGS. You have been an absolutely fantastic school officer team, well led by the head boy and head girl, with all of you playing a significant part in the life of the school," he said.
"You have carved out your job disciplines well. It's wonderful to see our Houses developed and there's been some really good work done in the boarding houses too. We create roles to give voice to all key members in school and boarders are very much at the heart of that.
"It has been wonderful to see all of you grow into these roles. Thank you all so much for all the tremendous work you have done."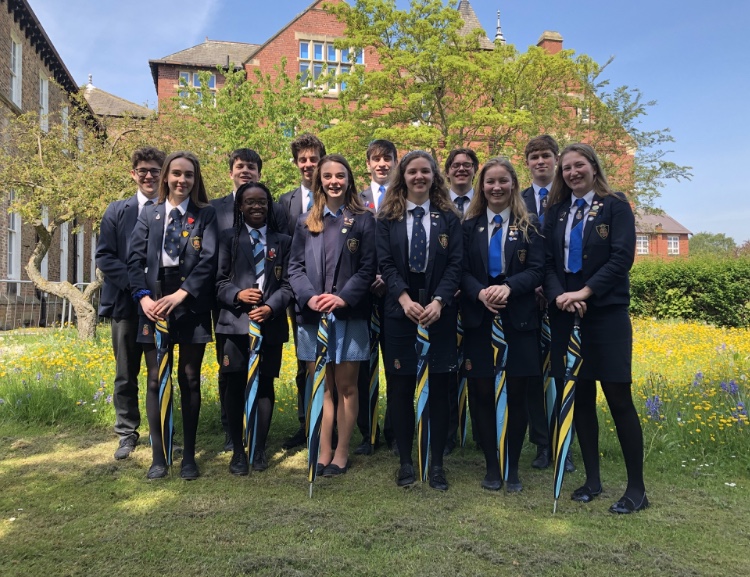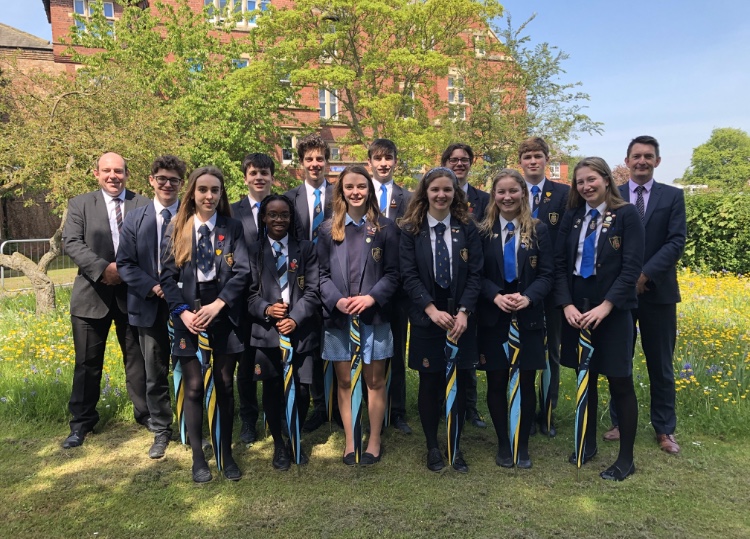 The departing school officers with their brollies, top. With head of sixth form Terry Fell, left, and headmaster Jonathan Webb, right, above.