Recycled furniture brightens geography classrooms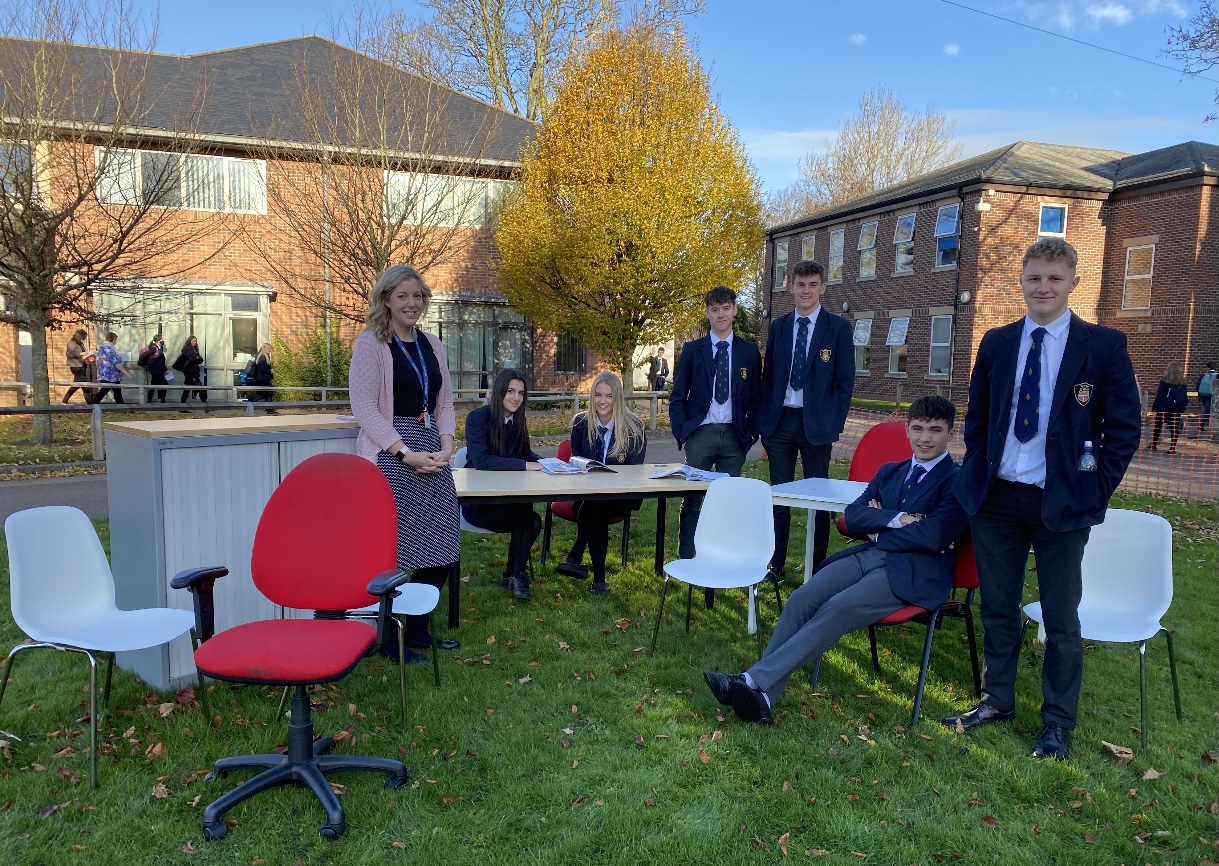 GEOGRAPHY students and staff at Ripon Grammar School are putting their passion for recycling into action after a Yorkshire-based logistics firm stepped in to help with a classroom makeover.
Hearing that parent fundraisers had launched a drive to raise £15,000 to transform the school's outdated geography classrooms, Driver Hire UK donated a range of used desks, chairs and cupboards.
The specialist logistics recruitment company, which is refurbishing its head office in Bradford, offered around 100 items of good quality furniture.
Driver Hire group technology services director John Keelan-Edwards said: "In terms of sustainability and resource efficiency, rehoming our office furniture was the best possible solution.We're really pleased to hear the donation will be put to good use and furnish two classrooms."
Head of geography Rachael Wainwright said her classrooms, which are being updated with new carpets and lighting, IT equipment, whiteboards and huge, floor-to-ceiling maps of the world, desperately needed new furniture.
"We are very grateful for this donation. Students do learn better in a clean, fresh and stimulating atmosphere. This new furniture will add to the much more positive and engaging learning environment we are determined to create in our department.
"The rooms, which date back to 1906, had started to look tired and didn't really reflect what an exciting, dynamic subject geography is. Now, hopefully, they will."
Mr Keelan-Edwards added:"As Driver Hire is proud to work with local schools through our employees' volunteering scheme, it made sense to reach out to these schools first. We were delighted to be able to donate the furniture to a number of local schools, including Ripon Grammar School.