RGS netball team crowned national champions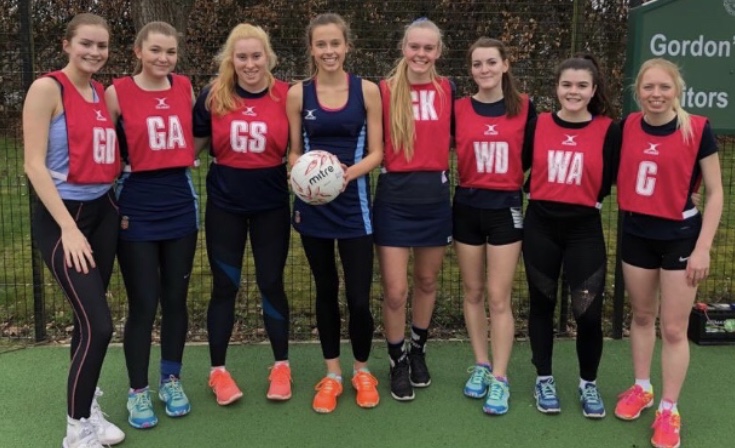 Talented Ripon Grammar School netball players are celebrating being crowned national champions after a thrilling series of matches against some of the best school teams in the country.
The Under-18s brought the coveted National State Boarding Schools Championship trophy home to Yorkshire following victories against Gordon's School in the semi and Cranbrook School in the final, which was held in Surrey.
Having previously come fourth in the National Schools' Finals - when they were the top-placed state school in the country - the girls are the latest highly successful school team to reinforce RGS's regional reputation for sporting excellence.
RGS's Under-18s girls' hockey team has recently been placed in the top ten teams in the country, while two of the school's rugby teams have been crowned Yorkshire champions.
Netball team captain Amy Mackenzie said of her eight-strong squad's latest victory: "It was an incredible day and we all felt tremendously proud to be bringing the trophy back to Yorkshire."
The 18-year-old says the whole team had to up their game in the nail-biting final against Kent-based Cranbrook School: "Although we were always ahead, at one point they put four goals in on the trot, which was concerning. It was a truly awesome match, closely contested, and our victory was all the sweeter for that."
PE teacher Rachael Clark said that, due to an injury in the first match, the team's shooters stepped up to play outstandingly in defence: "All the girls, who dedicate large amounts of their time to netball, are a superbly talented squad and have fantastic versatility."
Amy who also plays for Leeds Athletic netball club and, along with team-mate Jess Merrin, is a member of the elite Leeds Rhinos High Performance Academy, praised shooters Eve Maylor, Sophie Richardson and Amelia Reed, a member of the Leeds Rhino's U15 Academy, for keeping their cool in the attacking circle, adding that they all worked together fantastically as a team.
"There was brilliant attacking play from Jess Merrin. Molly and Emily Reed kept options open on the circle edge whilst Isabella Binks and I pressured the opposition and forced the turnover," added Amy, who is taking PE, classics and psychology at A-level and hopes to study sport and exercise science at the University of Birmingham.
For five of the team-mates, this is their final season playing netball for RGS: "For Jess, Molly, Emily, Sophie and me, this was a glorious way to end our RGS netballing careers," said Amy.
Vice-captain Molly agreed: "I have loved playing netball for Ripon Grammar School for seven years. Previously, our team's greatest achievement came in 2015 when we came fourth in the National Schools' Finals and were the highest-placed state school in the country.
"And now this accolade - it's been a wonderful experience for all of us, something I will always remember," said the 18-year-old, who is taking chemistry, biology and psychology at A-level and hopes to study veterinary medicine at the University of Nottingham,
*Jess Merrin and Eve Maylor - who, like team-mate Emily Reed, is in fourth form and playing above her age band - were selected as players of the match by the opposition in both the semi and final matches. Miss Clark also singled out Isabella Binks, who has just returned from injury, for praise: "Not only does she play herself but for the whole of this year has coached the Under-12s school team. She is an outstanding role model."
Picture caption –
We are the champions: (l-r) Amy Mackenzie, Amelia Reed, Sophie Richardson, Eve Maylor, Isabella Binks, Molly Reed, Emily Reed and Jessica Merrin