RGS students get a head start in careers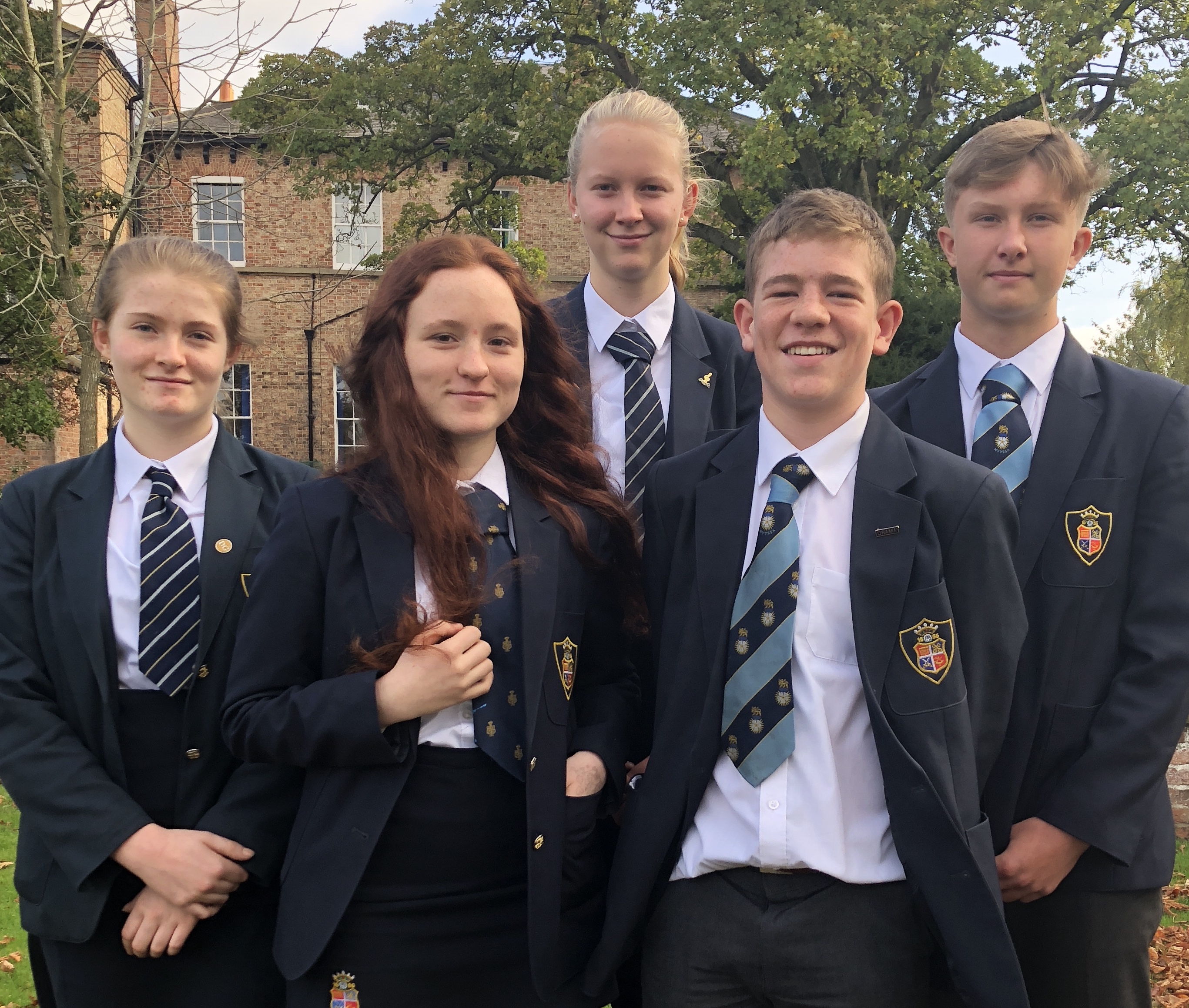 A RIPON Grammar School student with designs on a career in the arts has landed a coveted work placement at the world-renowned Victoria and Albert Museum in London.
Sixth former Rose Bowett, from Kirkby Malzeard, will be working in all departments of the world's largest museum of decorative arts and design, which houses a permanent collection of over 2.27 million objects, in July.
She is one of hundreds of students from RGS's lower sixth form and fourth year who are looking to the future as they explore career opportunities in a wide range of industries and professions.
Other students are getting a head start with confirmed placements in workplaces including a veterinary surgery, law firm, gym, independent fashion house and an interior design and architectural practice.
RGS work experience co-ordinator Bob Walker says allowing students to spend one week working in their chosen field positively influences career choices: "We encourage them to pursue their own aspirations so it makes for a really valuable insight into a possible career."
Rose was inspired to apply to the V&A after visiting an exhibition with her father, who is a furniture historian.
"It's such an amazing building and the exhibitions they hold there, which include fashion and art, are fascinating, I thought it would be a really interesting place to work."
Rose wrote to the museum, explaining she would like to experience as much as she could of the work they do: "I would like to get the most I can out of it. I'd like to go to art college and this will give me some ideas about working in the arts. It's going to be amazing."
A student who has helped out with everything from lambing to milking and calving on her grandparents' farms since she was at primary school has bagged her dream work experience placement at a veterinary surgery.
Henrietta Jarvis, 14, from Roecliffe, who has wanted to be a vet since she was 11 years old and is a member of her local Young Farmers club, came away with first prize for stock judging at last month's Nidderdale Show.
She is now looking forward to working with small animals at Bishopton Veterinary Group in Ripon in May: "I will be helping the nurses, holding the animals and cleaning out their beds. I am quite excited to get some hands-on experience," she says.
Keen sportsman William Groves will be working alongside some of the North's top personal fitness trainers and coaches when he starts his placement at the leading L1 Performance gym in Leeds city centre.
The 14-year-old, from Ripon, who plays rugby for his school and at county level for North Yorkshire, says: "I would like to be a sports physiotherapist and nutritionist and I hope to learn a lot more about this at L1 Performance."
Fashion-loving student Eloise Hopkins, who designs and makes her own clothes, is thrilled to have won a placement in an independent fashion house in Harrogate.
Eloise, 15, from Ripon, will be working with fashion designer and retailer Jillian Welch, who specialises in evening wear: "I enjoy making clothes in my spare time and would love to work in fashion."
Eloise made a stunning satin ballgown with a train to wear for a special occasion recently: "My grandmother taught me to sew and knit and I use her sewing machine. She gives me lots of tips and advice."
She will be helping out in the sewing room, as well as serving customers in the shop: "I am looking forward to learning more about making clothes in a professional way and finding out about things like pricing."
Bertie Wood, who hopes to pursue a career in law, has secured a place at the Darwin McGrogan Tanikal law firm in York.
The 14-year-old, from Helperby, says: "I'm hoping I might get the chance to shadow a barrister in court as I aim to be a barrister one day."
Ellen McKeag, 14, from Grewelthorpe, will be discovering more about interior design and architecture when she takes up her placement with Yorkshire Design Associates in Harrogate.
From a family of talented artists, Ellen enjoys painting and drawing, and is keen to experience what a career in design involves: "I am looking forward to learning more about digital art. It will help me decide if this is the career for me."
Mr Walker said Ripon Grammar School students from previous work placements had won lots of praise from employers: "We have had a number of letters and emails saying how well they have done and how pleased the host companies are to have them.
"It makes us very proud to hear how motivated and hard-working our students are and we are extremely grateful to those companies who offer them the chance to gain this valuable experience in the workplace."
Picture caption: From left, Ellen, Rose, Henrietta, Bertie and William in the grounds of Ripon Grammar School