SCHOOL TRIPS: A sculpture park which breaks the mould
Fourth formers were inspired by the stunning art on show at the Yorkshire Sculpture Park near Wakefield. ZOE WILLIAMS describes some of the famous pieces they photographed and sketched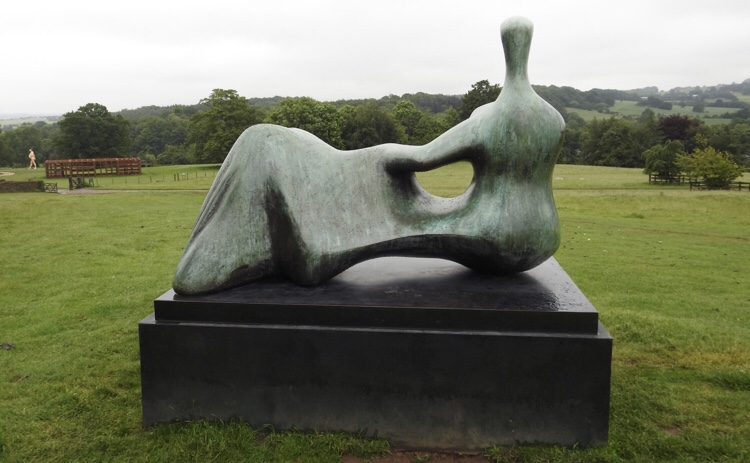 WE had to battle the elements on a rather bleak day for our highly anticipated trip to the UK's leading open-air gallery, the Yorkshire Sculpture Park. But although the weather wasn't on our side, we still managed to get some incredible photos and drawings of all the unique sculptures the park has to offer.
The park, which is the leading international centre for modern and contemporary sculpture and is based in West Bretton near Wakefield, houses a wide range of exhibitions.
My favourites were the Kimsooja: To Breathe in the Chapel and Criminal Ornamentation in the Longside Gallery.
The small Chapel in the grounds has been refurbished with a mirrored floor and stunning lighting effects on the windows, which gave it a tranquil and calm feeling.
The Criminal Ornamentation exhibition, which examines notions of good and bad taste, was in stark contrast to this, and featured some stunning, vibrant pieces by sculptors and artists from all over the world.
As well as seeing these new, modern installations, we were lucky enough to see some of the classic pieces by Britain's greatest sculptors, Barbara Hepworth and Henry Moore, both of whom are vital to our studies and were born just a few miles away from here.
The park's collection of works by Moore is one of the largest open-air displays of his bronzes in Europe and one of these famous pieces, Two Large Forms, was the subject of one of my group's drawings.
Hepworth's iconic collection Family of Man gave us the subjects for our first sketch.
It was incredible to be able to interact with the sculptures so closely and see all the individual marks and imprints made on the pieces.
So, although the cold, rainy weather wasn't what we'd hoped for, I think it's safe to say we all had a brilliant time and learnt much more about sculpture.