SIXTH FORM: Museum volunteers carving out a role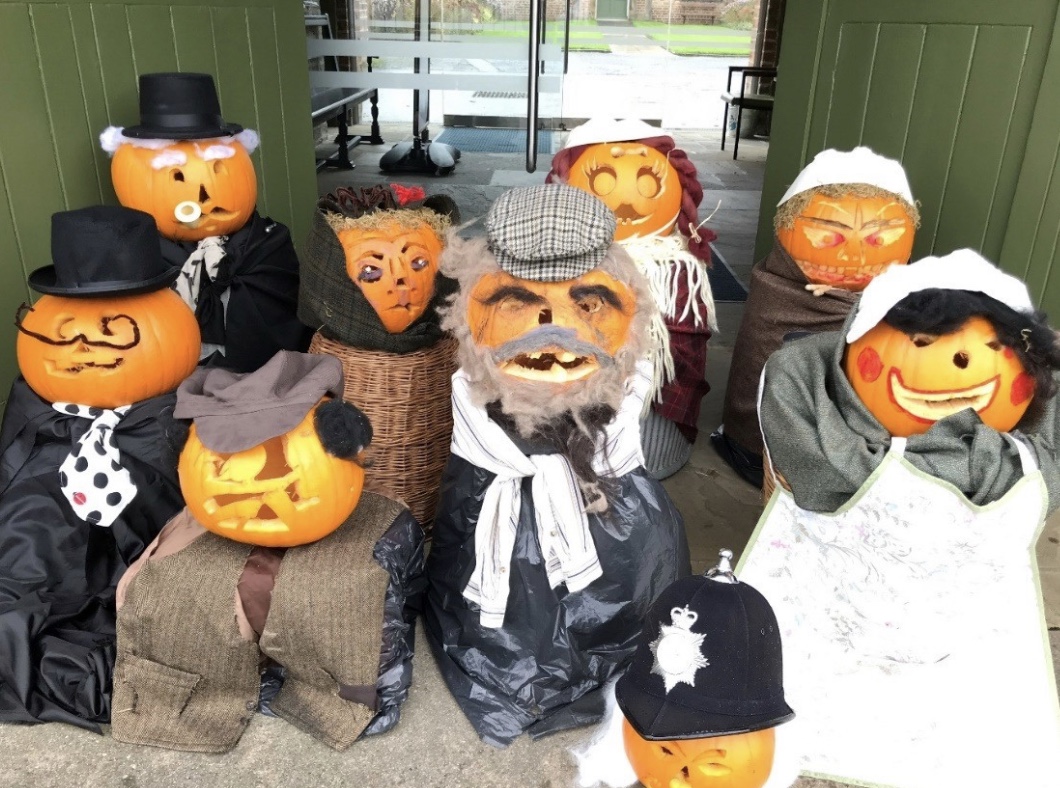 Enthusiastic sixth formers have been carving out names for themselves as hands-on volunteers at Ripon's museums, reports ANNABELLE PATERSON
THREE Ripon Grammar School students volunteering at the city's Workhouse, Prison & Police and Courthouse museums created some spectacularly spooky pumpkins for a half term holiday display.
Matt Wyatt, Tom Cave and Grace Stroer-Jarvis spent their first day of
the half-term holiday carving their Victorian pumpkin characters.
The trio became volunteers at the museum this year as a part of the sixth form Plus One enrichment programme.
Matt, a lower sixth form student studying geography, economics and
French, said he wanted to give back to the community, whilst developing confidence and strengthening his CV.
Similarly, fellow student Tom, who is studying biology, psychology and product design, got involved in the half term project because he wanted to use his spare time to support a good cause while learning about the history of the Victorian workhouse.
The workhouse-themed pumpkins portrayed figures such as a house master, chaplains and matrons.
The students also painted and decorated them with additional props to
make an amazing scene of pumpkin figurines!
Grace, who is studying physics, maths and chemistry, says it was great to be able to explore decorating pumpkins with new materials such as paint and even moss!
The three are looking forward to being able to volunteer further with the museum after lockdown.