SIXTH FORM: Valuable lessons on life after RGS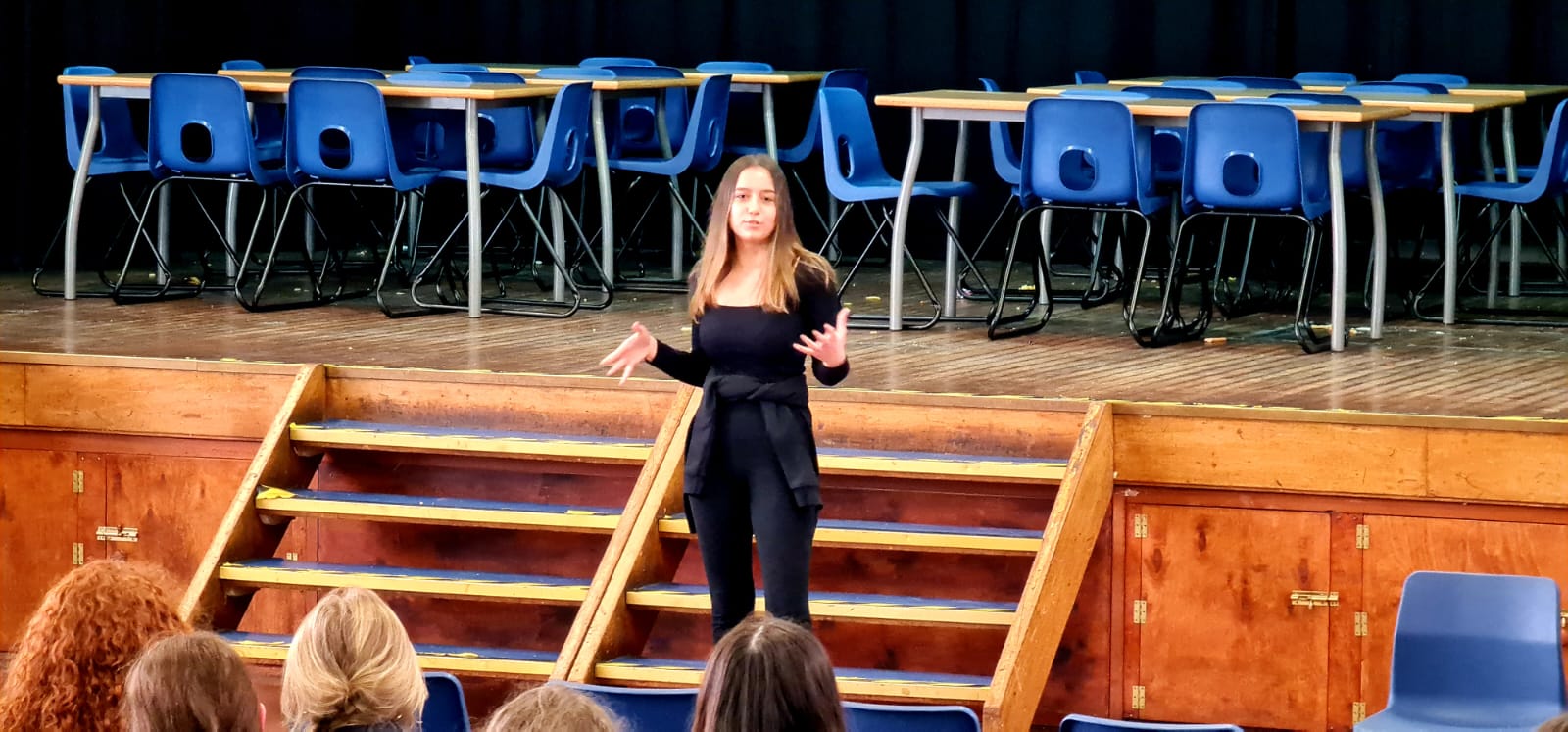 Photographs by TRISTAN PARIS
AROUND 30 past pupils returned to Ripon Grammar School to talk to current students about careers, university and life since they left.
They included some in employment, such as banking, in addition to those studying a range of courses at university, from architecture, astrophysics, engineering and fashion design to history, law, maths and medicine.
Some who have enjoyed adventurous gap years after deferring university places were also keen to share their experiences.
They talked about everything from changing your mind, living away from home and getting work experience, as well as handy hints about life at university and in the world of work.
Harry Canning took a gap year to work as an engineer in the oil and gas drilling industry before taking up his place to study engineering at Durham University.
He was able to talk to students about getting a job straight from sixth form and how to choose an engineering speciality.
India Prendergast, studying history and politics at Lancaster University advised students to join societies at university: "Try something that you've always wanted to do but never had the chance, or something you've never heard of.
"It's the most amazing way to meet people, make new friends and just general social networking. Also, if you get the chance, try rowing."
Abigail White, studying geography at Durham University, suggests students should consider applying for internships and placement years while at university: "Even if you have no intention of doing them, use them as an opportunity to practise for the interview and application process."
She has secured a highly competitive place to teach English and geography in Beijing in the summer and offered advice on how students can make their CVs stand out from the others in a highly selective process.
Robyn Kanani, who takes up her place to study medicine at Imperial College in September, spoke about doing gap year volunteer work in the medical field.
Phoebe Hall, studying history at Cambridge, told students about how she gained an Army commission in her gap year.
Harry Cosham, who will be studying medicine at the Newcastle University in September, gave students advice on how to cope if they don't get into medicine first time round, and his experience of reapplying while waiting a year, while Angus Ison talked about the process of re-sitting A-levels.
Current sixth former Ava Edwards said: "Many students enjoyed meeting with past pupils and hearing about both their successes and failures. The sense of community at RGS feels strong."
Head of Ripon Grammar School sixth form Terry Fell said he was extremely grateful to all those who returned for this popular event following two years of Covid restrictions: "Our wonderful former students all had something useful to tell our current sixth formers about the process of making post-school decisions."