SPORT: Dedicated athletes are the pride of RGS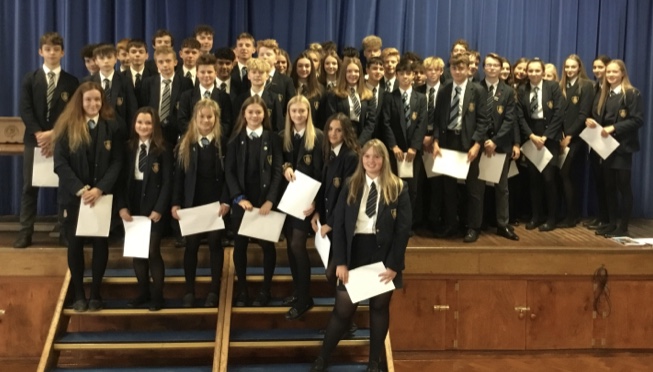 STUDENTS who struggled with sport when they first started at Ripon Grammar School but are now excelling in their chosen fields are among 62 talented athletes who have been honoured for their accomplishments.
The 62 sporting students were recognised for their exceptional level of commitment to and achievement in sport at a School Colours awards ceremony.
They include three students - Imogen Wren, Katie Campbell and Matthew Shackleton - who showed great attitude, persistence and resilience to win the awards for most improved performers during their first three years at RGS.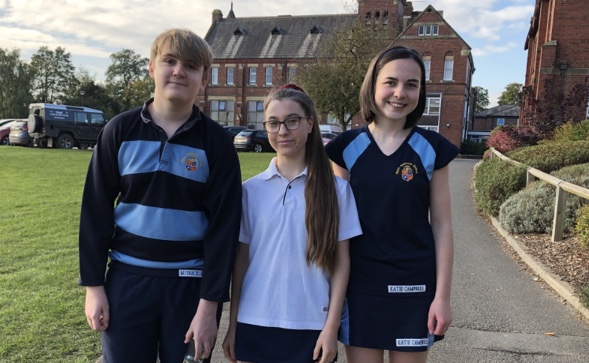 There were also special awards for the most outstanding girl and boy performers.
Georgi Houseman, who has represented the school nationally in swimming and also excels at cricket, hockey, rounders and athletics, was the girls' most outstanding performer. RGS football team captain Adam Carpenter, who also plays rugby and competes in athletics, won the award for most outstanding performer among the boys.
In addition, four students, including Georgi, Will Curtis, Harry Veitch and Agatha Scott, each won an outstanding three School Colours awards for different sports.
Most improved performer Katie, 14, from Ripon, confessed she hated sport when she first started at RGS: "But I began to enjoy playing sport with other people and working together as a team to improve."
Imogen, 15, Ripon, agreed: "I wasn't so interested in sport when I started and I wasn't very good at it either. But after taking up running and horse riding my stamina improved and I started to enjoy team sports like hockey and rounders more. The more effort you put in, the more you get out of it."
The third most improved performer, Matthew, 14, from Ripon said he was faced with new sports when he started at RGS, as he had previously concentrated on swimming: "I started at the bottom in rugby but worked at it and moved up to the top group. I have really enjoyed picking up new sports and trying out new things like hockey too. I'm getting a lot out of it."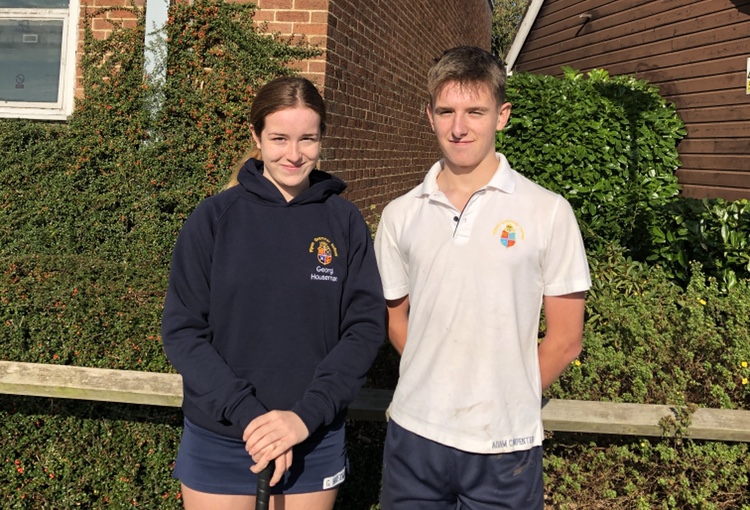 Outstanding girl Georgi, 14, from Bishop Thornton, who plays cricket for North Yorkshire and represented RGS in the English Schools national swimming competitions in July, commented: "I really enjoy sport at school as being in a team and being supportive of each other is a great way to make friends. And outdoors exercise is also really good for your mental wellbeing too."
Outstanding boy Adam, 15, from Boroughbridge, explained sport provides a release from the academic side of school life, while giving him the opportunity to be a leader: "I really enjoy being involved at school, I enjoy being a leader and helping others in the team."
The other students who have shown commitment across a range of sports at RGS all agreed that being part of a school team enhanced their enjoyment.
Will, 14, who excels in games, athletics and swimming, said he also enjoyed the physical challenge of sport. Harry, 14, who participates in rugby, swimming and athletics, likes the competition involved.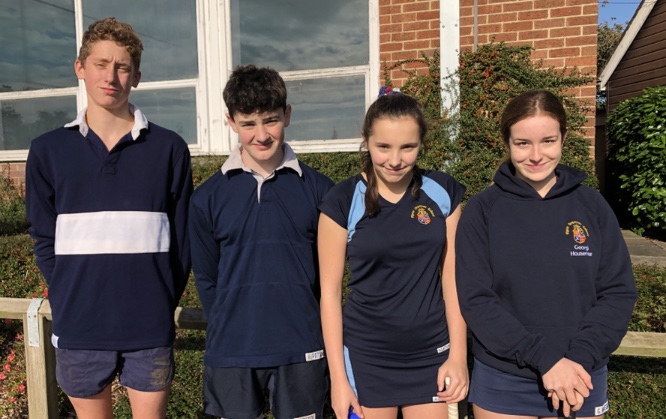 Agatha, 14, who has represented the school in national swimming competitions and also enjoys hockey and athletics, added: "I like the competitive side of sport and the winning but I also just enjoy participating and keeping fit."
Director of sport Adam Milner said: "This is one of my favourite events of the year as it gives us the chance to celebrate the success of so many exceptional students. This year group in particular has had an outstanding three years, with students reaching national success in swimming and cross country amongst other great success.
"The most exciting thing is that they still have many years ahead of them at RGS and I look forward to seeing what they can achieve both in PE lessons and in competition with other schools in the years ahead."
To be considered for an award, students are expected to:
Be enthusiastic and keen to learn, participating in all PE lessons.
Be a role model to others.
Display sportsmanship not gamesmanship.
Represent teams and the school with distinction.
Be reliable, dependable and committed to school sport
Adhere to the ethic of fair play.
Show ultimate respect for the referee, umpire and opponent.
Lower school Colours criteria
At the end of Year 9, students can be awarded Colours badges. Students will have met all of the above criteria, as well as showing outstanding commitment to a team/ teams for a period of at least two years.
Colours badges are awarded in games, swimming, athletics and gymnastics.