SPORT: More RGS riders qualify for equestrian nationals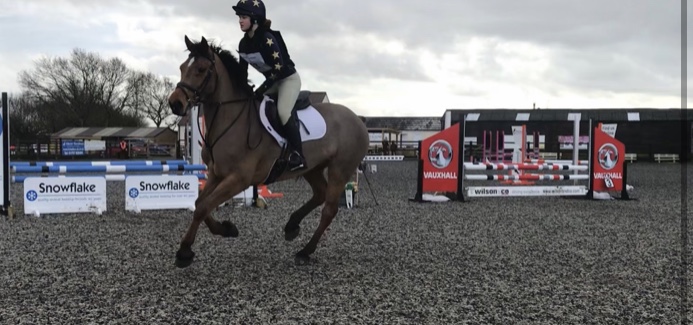 CONGRATULATIONS to our skilful RGS horse riders, who have come away from the National Schools' Equestrian Association regional showjumping competition with another national championship place secured.
This is the second year running that riders from RGS have qualified to compete in the prestigious equestrian competition at Hickstead arena, originally planned for May.
Our metre team - Izzy Bean, Izzy Gough, Eddie Henson and George White - won the class: "It was a big and meaty course and the riders are judged on style, optimum time and a clear round, so lots to play for," said RGS art teacher and keen horse rider Fiona Henson.
Eddie Henson also qualified as an individual in the 110cm fence-height class, with the 90cm team placed third and an individual 3rd placing for Izzy Gough.
While the 90cm team just missed out on qualifying for the nationals, they can contend the silver plate at Keys, said Mrs Henson.
Our 80cm and 70cm fence-height class teams qualified for the nationals in previous rounds.
One of a small number of state schools taking part in the qualifying rounds, RGS beat high-performing teams from independent schools throughout the North and will now face teams from all over the country, including Millfield School and Marlborough College, in the finals.
Mrs Henson, who helps organise the team, commented: "It is a great achievement to make it to Hickstead for the second year in a row."
Last year, the school's team came an impressive ninth in the finals out of around 100 competitors.