SPORTS ROUND-UP: RGS girls are excelling in their fields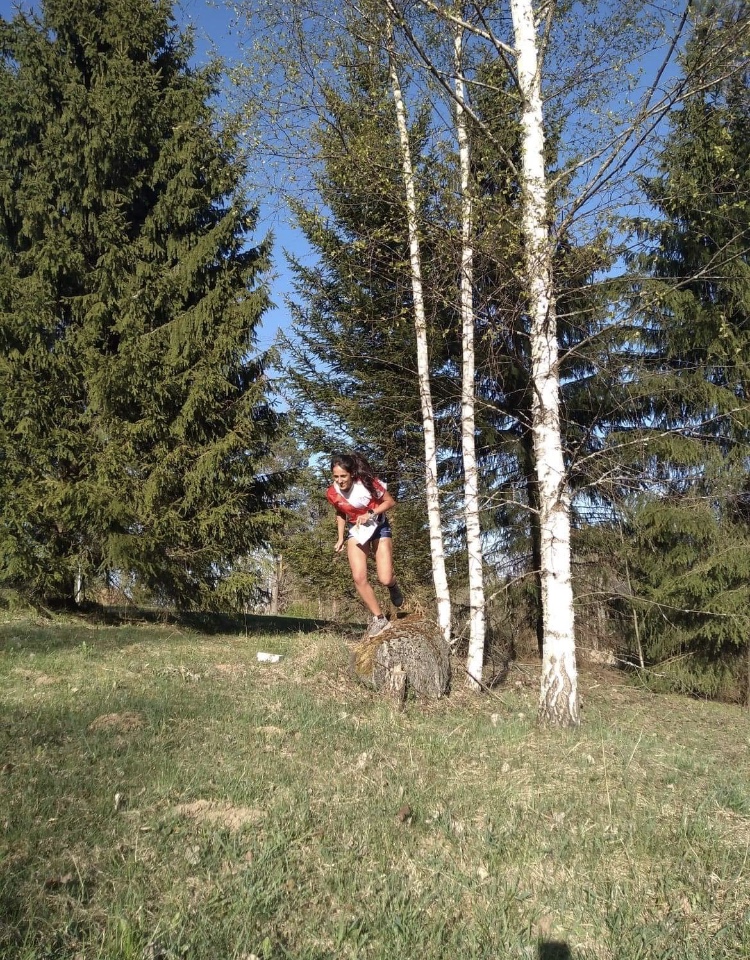 Girls have been excelling in a range of sports at Ripon Grammar School, at international, national and regional level. We're now looking forward to the exciting new challenges of the summer term, says ANIKA SCHWARZE-CHINTAPATLA

Orienteering and cross country
ANIKA Schwarze-Chintapatla (pictured above) is competing for England in the World Schools Orienteering Championships in Estonia from April 28 to May 5. The championships comprise of acclimatisation model events to help athletes familiarise themselves with the foreign terrain, followed by three races in April and May. Following a successful series of six national selection races over the last two months (including taking the win in the international Jan Kjellström middle distance race) Anika has also been selected to run for Great Britain in both the 2019 European Youth Championships in Belarus in June and the Junior European Cup in France in September.
This year's English Schools Cross Country Championships final (above) was held in Temple Newsham Park in Leeds, making for a very hilly and muddy race in the rain. With eight runners in each age group from each county, competition was fierce and we are proud that five runners from RGS qualified for the national final.
Anika Schwarze-Chintapatla finished 42nd out of about 300 competitors in the senior girls' race. The other RGS runners who joined her in representing North Yorkshire were: Archie Bordewich 122nd (junior), Toby Antcliff 173rd (senior), Archie Lawson 185th (senior), Phoebe Hall 216th (senior) and Marnie Scatchard 246nd (inter).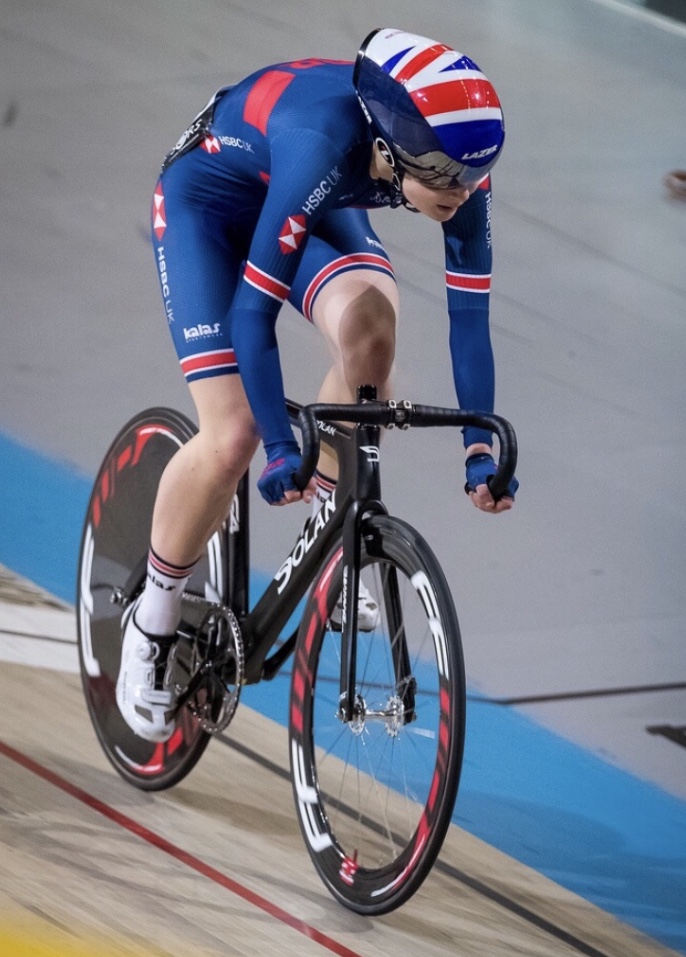 Cycling
TALENTED Abi Smith (pictured above) finished in impressive sixth place overall whilst also winning the points competition in the first round of the National Road Series women's racing. She was also presented with the award for Most Combative Rider, acknowledging the skilful tactical manoeuvres she makes to help create a break-away from the main group. Abi also recently competed in two Nations' Cups international road racing events in Italy and Holland.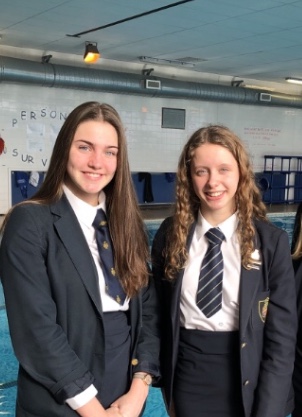 Swimming
ANNA Marley and Christa Wilson (above, l-r) travelled to Glasgow to compete in the 2019 British Swimming Championships, which were also trials for the World Championships. Christa did particularly well, making it to the Junior (Under-17s) final in both the 100 and 200 fly events, where she was placed eighth and sixth respectively. Many congratulations to the two of them.
Meanwhile, following a successful season, our swimming team have had the last of their school matches and put in a strong performance at the Leeds and District Championships, where they came second, just missing out to Ilkley Grammar School, who took home the trophy.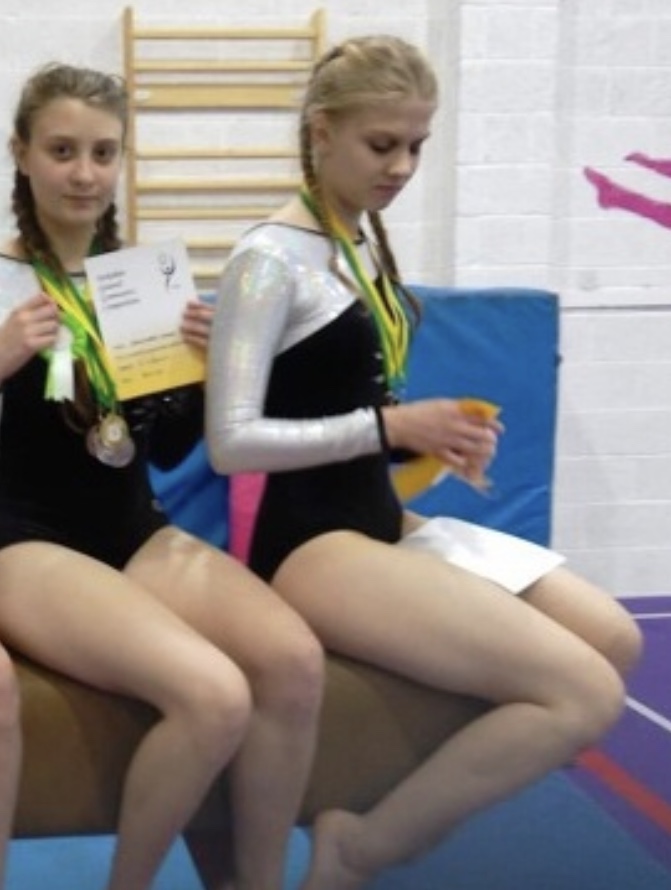 Gymnastics
SISTERS Charlotte and Catherine Wood were among 500 gymnasts competing in the British Gymnastics Yorkshire region competitions, where they took the gold team trophy and were placed second (Charlotte) and third (Catherine) overall. Sixth former Catherine and third former Charlotte performed stunning original routines, which they choreographed themselves, in the floor and vault competition in the advanced 13+ category.
Both girls train at Nidderdale Gymnastics Club and have been learning gymnastics from the ages of four and seven.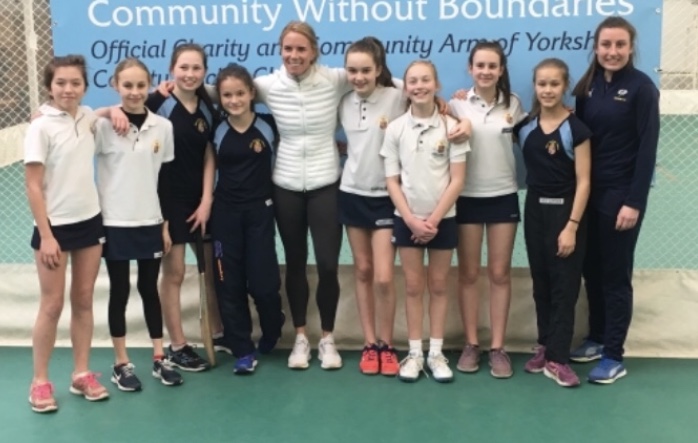 Upcoming summer term
RIPON Grammar School is hoping to kick-start its girls' cricket programme by gaining a competitive edge as our talented young up-and-coming team (above) makes its debut in the National U15 Cup.
The girls, who warmed up by taking part in the Lady Taverners' Indoor Championships, are looking forward to taking on the challenge of the prestigious School Sport Magazine tournament, which has traditionally been dominated by private schools.
They face a tough task in their first outdoor season after being drawn against Sedbergh School and Wakefield Girls' High School but have benefited from the fact that North Yorkshire girls' coach Kevin Vollans has kindly volunteered to help coach them. We wish them the best of luck.
Meanwhile we hope for successful performances in the upcoming athletics season where our students will be competing in the area and district competitions with a few individuals looking to qualify for the English Schools' Athletics Championships in July.
Whilst the Under-13s girls have entered the national rounders competition, we are particularly pleased to see the Under-14s entering a mixed girls' and boys' team. Hopefully we can see more mixed teams developing in the future.
With House cricket approaching, Mr Milner is looking forward to his popular BBQ, and the various other House sports competitions taking place throughout the term. These events will no doubt climax with Sports Day, the culmination of the House sports calendar.