Star performer's GCSEs take her to the next stage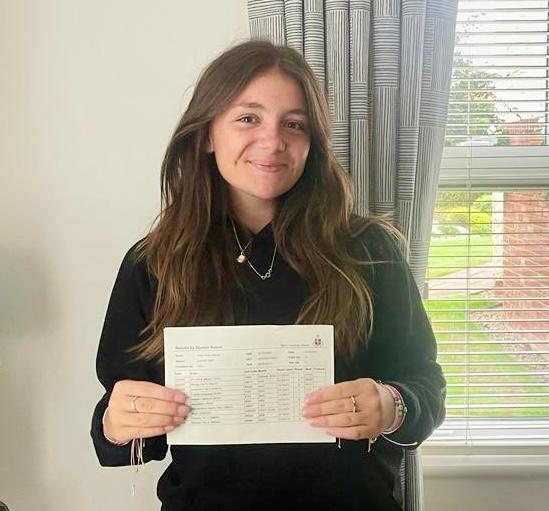 STAR performer Holly Maisey is delighted her GCSE results will take her to the next stage of her educational journey.
The Ripon Grammar Student has juggled a hectic schedule of drama, singing and dance classes five times a week with her studies.
The 16-year-old, who dreams of a career on stage, will study art, geography and psychology at A-level and plans to pursue a career in musical theatre in London after university.
She was delighted to gain the two grade 7s and six 6s she needs to enter RGS sixth form: "I was so pleased when I opened my results to find I got back into Ripon Grammar School and that the hard work during this tough year paid off. I couldn't be happier."
Holly, from North Stainley, explained: "I juggled a lot this year as I kept up my training in dance and musical theatre alongside my GCSEs.
"I continued to compete with my dance group all over the UK this year but focused on my studies to achieve these grades, alongside pushing myself to get better in everything else I do.
Holly, who gained a distinction in her Grade 7 in her London Academy of Music and Dramatic Art acting exam and is studying for her grade 7 singing, having received a distinction in grade 6, won second places in acting festivals, as well as making the finals of a major dance competition in Blackpool with her dance group.
"It has been an amazing year," she says. "Now one of my main ambitions is to pursue my interest in musical theatre, hopefully in London. Once I have been to university, I would love to make it performing on stage."