Student business is in the bag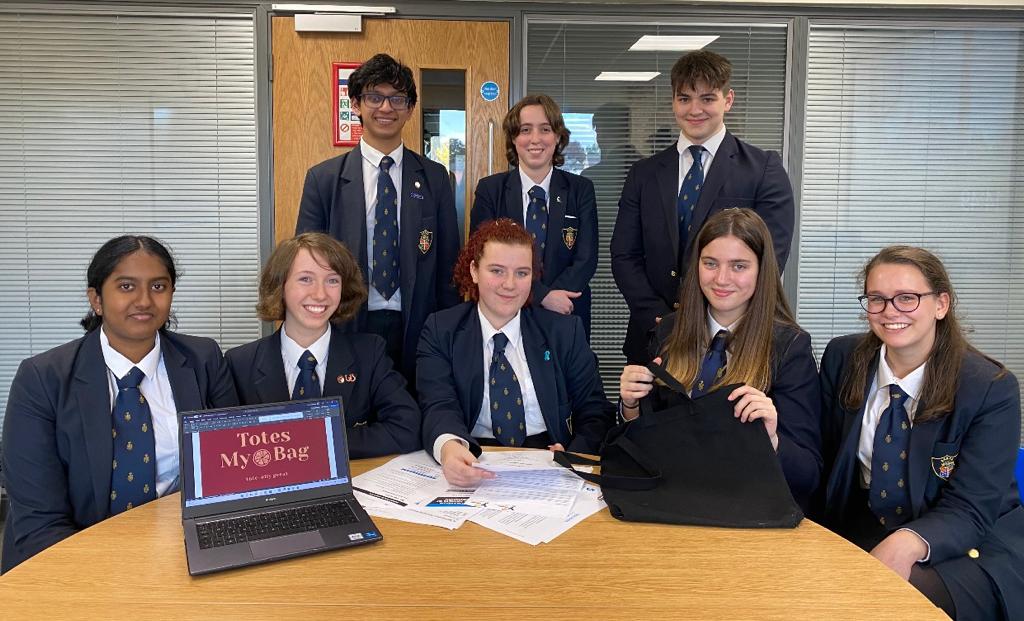 A GROUP of young Ripon Grammar School entrepreneurs have secured investment from a local company to help get their new business off the ground.
The ten enterprising teenagers' idea for a range of eco-friendly tote bags so impressed the owners of a Ripon restaurant that they offered the team £250, in addition to free use of their function room, to get the business up and running.
Managing director of the Totes My Bag team Lucy Crum, who works as a waitress at the So! Bar & Eats venue, said: "I would like to say a massive thank you to So! Bar & Eats for their incredibly generous donation."
The students will be producing tote bags made from up-cycled and recycled materials: "This allows them to be better for the environment than regular bags and more sustainable as they will have a much smaller carbon footprint," added Lucy.
The £250 will go towards entering their business in the Young Enterprise Start-Up competition, where students set up and run their own company for up to 12 months: "The donation is the reason we're able to compete this year and we're extremely grateful to So! Bar and Eats' owners Rob and Ali for believing in us and making this possible."
Human resources director Ellie Currass said the students originally aimed to make a profit while learning hands-on business skills outside the classroom: "But recently our aims have shifted to also creating a well-rounded, successful business that is able to run even after the Young Enterprise competition is over.
"We are hoping to achieve this by having a close-knit hardworking team who can work amicably and efficiently together, ensuring everyone has clear tasks and goals they can reach."
"We have an amazing team with a broad skill set, all of whom are ready to put in 100 per cent. So far we have learnt so much more than we ever thought we would," said Lucy.
The Totes My Bag team
Managing director: Lucy Crum
HR director: Ellie Currass
Finance director: Samarth Dasarathi
Administrators: Finn Hutchinson & Grace Bleiker
Sustainability directors: Grace Bleiker & Ollie Peacock
Creative director: Neja Mirando
Operations director: Anna Bradley
Marketing director: Ali Stelling
Sales director: Finn Hutchinson
Tech directors: Ellie Currass & Samarth Dasarathi