Students' messages of festive cheer for elderly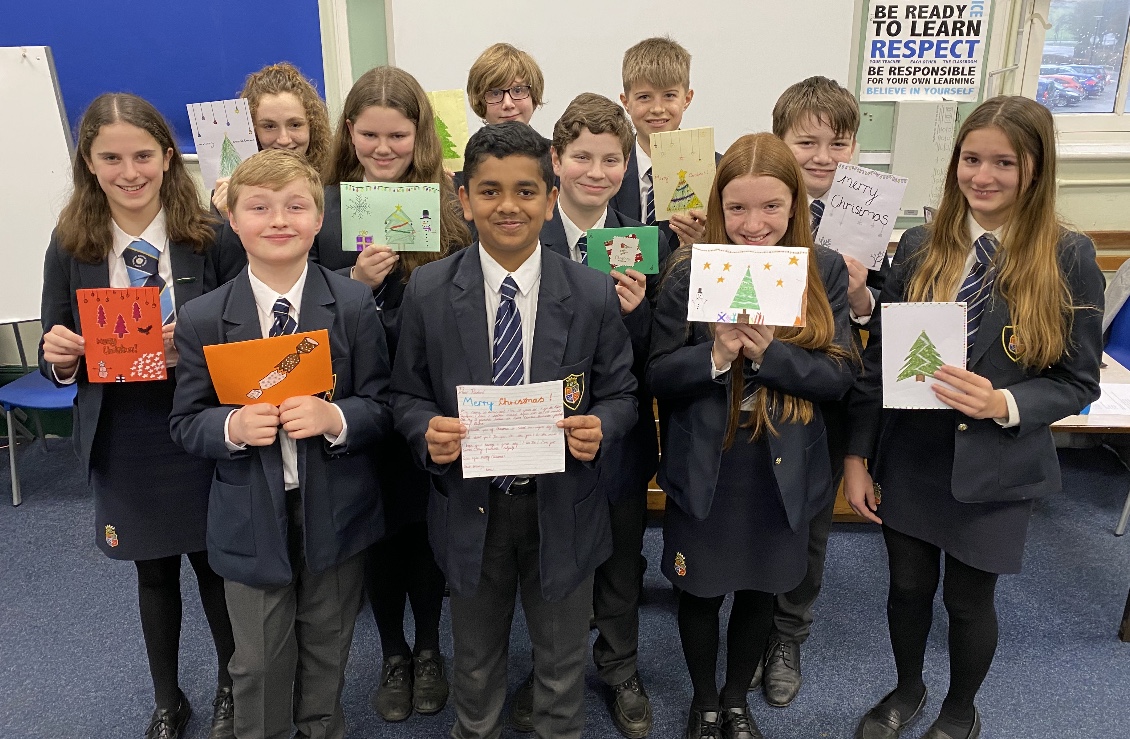 RIPON Grammar school students have been putting the finishing touches to the festive letters and cards they have created for elderly residents in the city's care homes.
Pupils from Year 7 and Year 8 are spreading a little joy and laughter with their colourful hand-made cards which include poems, drawings, jokes, riddles and stories about their Christmas celebrations.
Arnav Kasireddy, 12, from Ripon, said he will be thinking of the elderly when he opens his Christmas presents: "They may not be able to see family and may be lonely. I hope my letter brings someone some happiness."
Head of Year 7 Arwen Hoskins explained students had been inspired by a national appeal urging students to think about residents in care homes who have had very few visits from friends and family members and may be feeling lonely.
Year 8 student Annabelle Crossland feels it will be particularly significant for the elderly to receive cards and letters this year because of lockdown: "They might not be able to see anyone at all."
The 12-year-old, from Ripon, added: "It's important they feel loved and happy and that someone will reach out and be a good friend to them."
Form teacher Claire Jackson said students enjoyed taking part in the initiative: "It's wonderful and has been such a great way to end the term in our form time, just sharing some of the wonderful things they are going to be doing at Christmas.
"To create these cards and write these letters is a way of sharing that joy at the end of a difficult and certainly an isolating year for many people."
Ethan Kendrick, also 12, from Ripon, agreed: "It's a good thing to do because Christmas will be a lonely time for many elderly people."
The Classrooms to Care Homes campaign, initiated by the Times Educational Supplement, urges schools throughout the country to send messages to their local care homes. It is hoped this will forge connections not just for Christmas but beyond.
Miss Hoskins added: "We hope that these lovely letters will spread a little Christmas joy, and cheer up some residents by letting them know that our school community cares for them and is thinking about them at this difficult time. Ripon Grammar School is very proud to take part."
The students cards and letters will be delivered to residents in care homes including Borrage House, Caxton Lodge, Long Meadow Care Home, Skell Lodge Residential Centre, Sycamore Hall Care Home, The Coach House Nursing Home and the Moors Care Centre.
Lesley Carter of Age UK welcomed the initiative: "Older people have really missed the visits from young people. Every older person would be able to recognise something that has been made by a child and it will bring back memories. Seeing lots of happy festive cheer from their local community will also give staff in care homes a boost."
*Press on the play button below to hear what some of our students have to say: