Talented siblings claim duet trophy for second year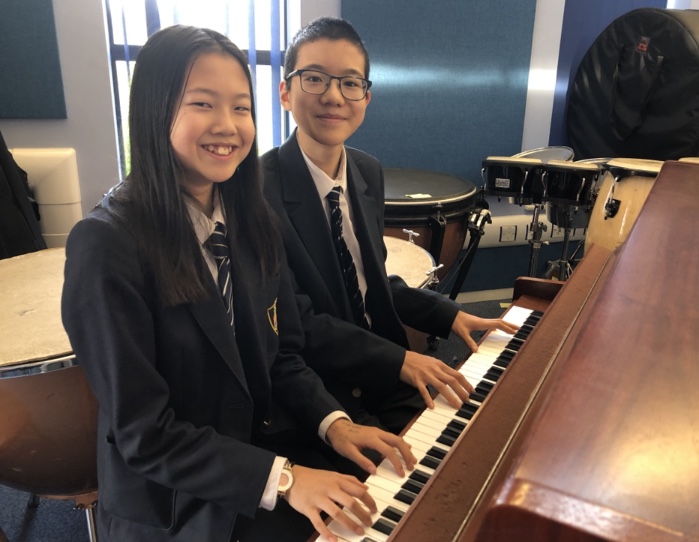 TALENTED siblings Jie and Yi Yaw were among the Ripon Grammar School musicians to win trophies at the city's popular Young Musician of the Year competition.
It is the second time the pair, who played a Spanish dance duet on piano, have won an ensemble award at the event, which celebrates and encourages the musical talent of students from the area.
RGS Year 10 student Eva Scullion, 14, who sang Puccini's Quando M'en Vo from La Boheme, claimed the prize-winner's cup in her category and, in addition, has won a place in the regional finals in York next year.
Sixth former Zander Abrahams, 17, picked up the trophy for his section after performing Intermezzo No 2 by Brahms on piano at the competition, which is organised by the Rotary clubs and Inner Wheel clubs of Ripon and Ripon Rowels.
Year 11 student Jie, 15, and Year 8 student Yi, 13, who both started playing piano at six years old, also won the trophy for piano duet in 2016.
Jie, who was awarded the solo trophy in 2017, said: "We were really pleased to have won."
The contest, held at St John's Church in Sharow, offers an opportunity for players and singers at any level, from beginners to highly-accomplished musicians, to play in front of an audience, with categories including ensemble classes of groups from two to ten and various skills classes.