Talented sisters' winning ways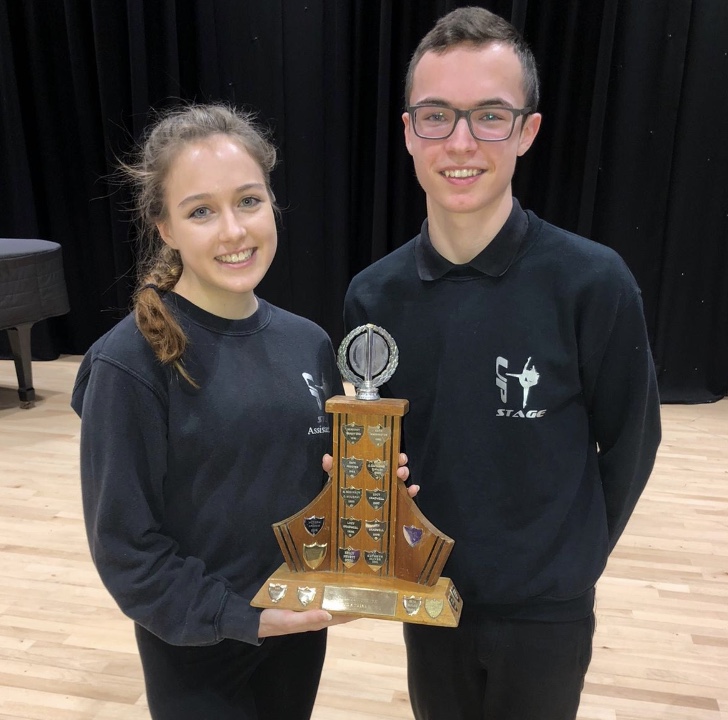 Two sisters dazzled drama festival judges to come away with coveted top trophies. ANNABELLE PATERSON discovers more about their passion for the stage and what their plans are for the future
TALENTED Ripon Grammar School sisters have dazzled Harrogate Competitive Festival judges with their award-winning acting. Carys Peedell was crowned festival Champion of Champions while younger sister Nia came away with the top trophy for her category.
Carys, aged 16, studies chemistry, biology, psychology and art A-level, but on top of all her academic studies she trains at Upstage Academy for 15 hours a week. She has achieved distinctions in all her London Academy of Music and Dramatic Art (LAMDA) exams to date and is awaiting the results of her Grade 8 solo acting LAMDA exam which she sat in February.
Carys started her intensive performance coaching when she was eleven years old and has also been involved in RGS productions. In Year 8, she won best actress award for playing the Artful Dodger in Oliver and in the following year won the junior drama prize.
Carys and fellow Upstage Academy student Alfie Davies (from St John Fisher school) entered the highly competitive festival's speech and drama 16-plus acted scene category. Although just before a big competition Carys sometimes feels a little nervous, once on stage she finds her nerves suddenly go away: "It's like 'Carys' isn't there anymore and I'm not competing in a festival, I'm entirely my character," she says.
Carys and Alfie's emotional performance of the landlord and landlady scene from the play Two by Jim Cartwright wowed the judges, winning the top title in their category.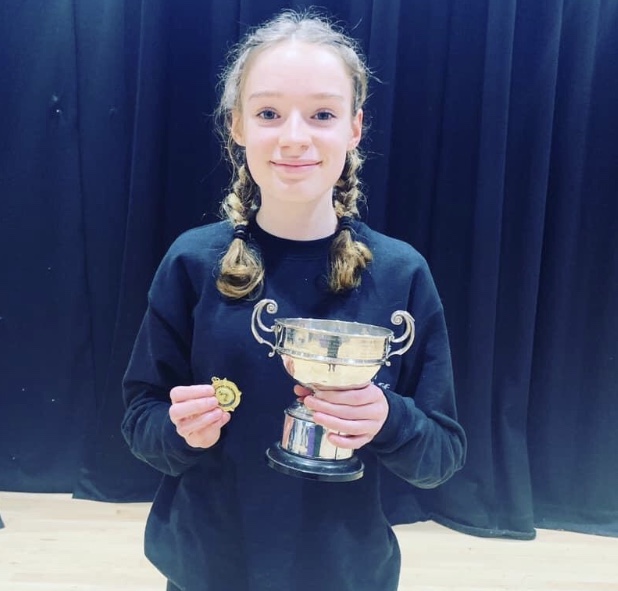 This first-place position led to the duo advancing to the festival's championship final, the competition between the winners of all the senior age group's eleven speech and drama categories.
After another outstanding performance the couple were titled 'Champions of the Champions', winning the Harrogate Festival Speech and Drama Shield.
Carys says: "Winning was just the best feeling, we felt so proud," adding that winning competitions such as these gives the feeling of recognition and verification of the pair's future goals.
After finishing A-levels at RGS, Carys hopes to attend drama school, with the ultimate aim of having a life-long career as an actor, be that on stage or screen. Carys describes her passion for drama as 'all encompassing'.
In her spare time, she enjoys writing dramas, as well as watching and reading plays: "Ever since I was little I've always really enjoyed 'playing' and actors are the ultimate 'players'. As an actor you can reinvent yourself to be any role in life, rather than getting stuck in one job forever!"
Younger sister Nia shares the same desire and is interested in performing on screen. She also trains for up to 15 hours a week in singing, acting and dance, and has been performing for about six years. Like her older sister, Nia has also been involved in RGS House drama.
In her first year at RGS she played the leading role of Matilda for School House, winning the award of best actress. This year Nia was due to play Violet Beauregarde in the junior drama show Willy Wonka and the Chocolate Factory, but sadly the show had to be postponed due to the coronavirus lockdown.But fortunately, Nia was able to perform her monologue at Upstage Academy.
Entering the Harrogate Festival under-14 solo drama category Nia stunned the judges with her winning piece. Nia said she felt so very happy to have won, as she had given a lot of time and effort to her monologue and felt very honoured when the judges called her name.