The art of making it in the world of film and TV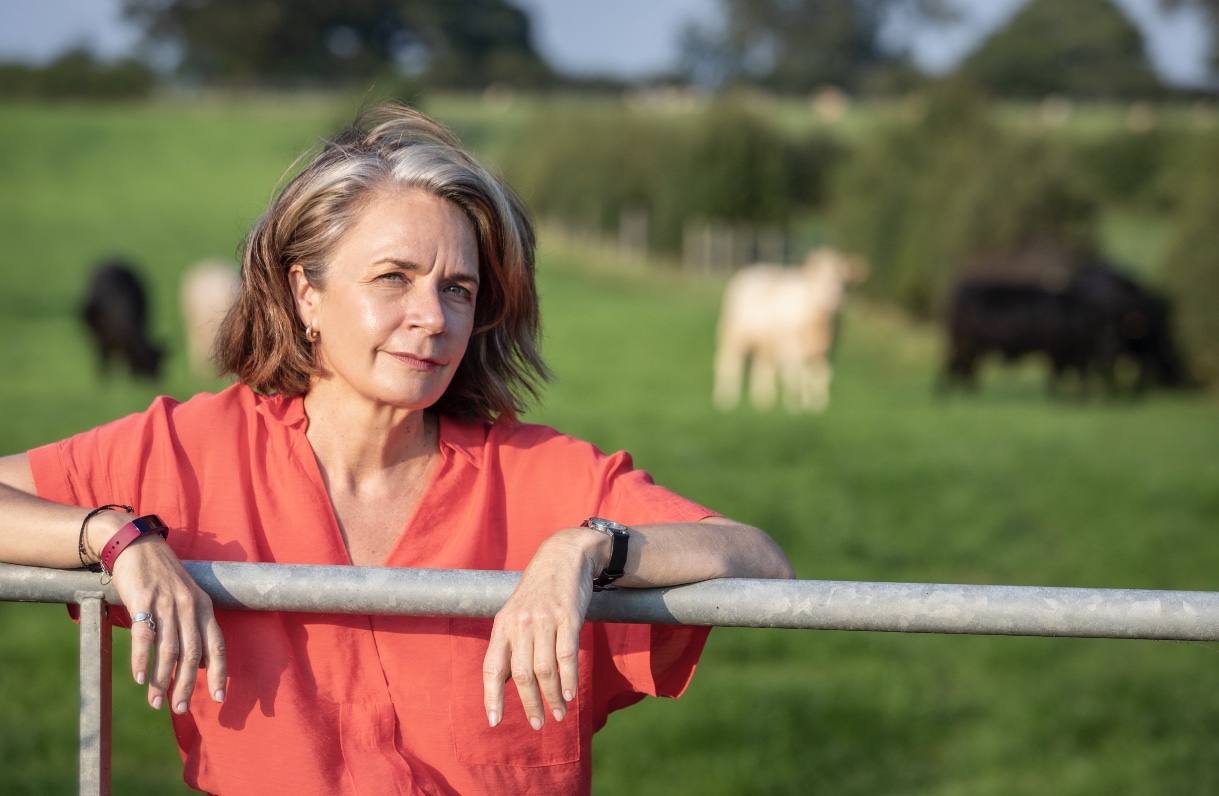 When Jackie Smith returned to her former career in TV and film once her children had grown, she fast become one of the most sought-after production designers in the business. Leading the huge design teams behind successful series such as All Creatures Great and Small and Vera, she tells how studying art at RGS inspired her creative path
FORMER RGS student Jackie Smith is the creative force behind the warm and comforting scenes of 1930s Dales life as portrayed in Channel 5's new production of All Creatures Great and Small.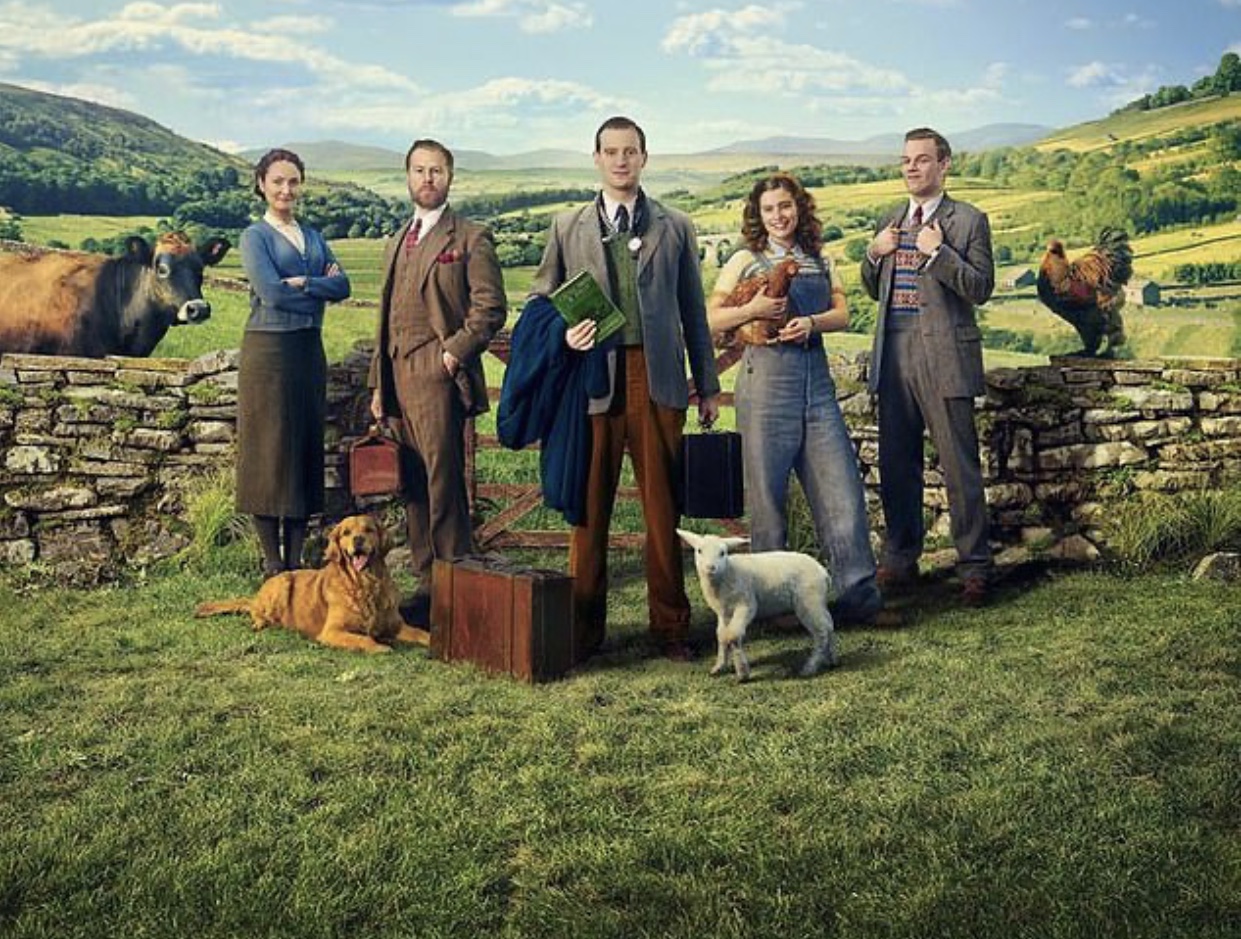 As we all look forward to the eagerly anticipated Christmas special of the hit TV series in December, amid hopes of a second series in 2021, production designer Jackie took time out from her busy schedule to reflect on her career path since leaving RGS in 1983.
Currently working on the ITV crime drama series Vera, which is filmed in Newcastle, Jackie offers valuable advice to current students who may be interested in a similar career.
She has worked with a host of leading actors including Ewan Macgregor, Catherine Deneuve, Julie Walters and Rupert Everett on a range of stunning productions over the years.
But after living and working in London and Glasgow for 21 years, Jackie relocated to Ripon both to be close to family and so that her three children could attend Ripon Grammar School, where her mother, uncle, stepfather and two sisters were also educated and where Jackie also went on to become a school governor.
She explains how, having retrained as a teacher, she was in the perfect location to pick up her former career when Channel 5 came calling in search of a production designer for its North Yorkshire-based series.
Quickly conquering any fears she had over being out of the business for 12 years, she took inspiration from Betty's famous Fat Rascal and Yorkshire home baking to create the colour palette for the show, which has won huge popular and critical acclaim, giving Channel 5 its biggest audience in five years.
Looking back, Jackie says RGS taught her about the importance of striving for excellence and following your passions and talent. Inspired by being a part of the school's magnificent traditions and history, she says she also learnt about the value of being part of a community.
One of the things she wishes she'd known when she was at school is that confidence is more attractive than any physical quality: "We were judged by our appearance when I was at school, and students today can feel this more keenly in today's world of social media.
"The people we admire and respect most are usually not the most beautiful but those with confidence and integrity, loyalty and kindness. These are the qualities worth striving for," she says.
Q: Has the success of the programme taken you by surprise?
A: Yes and no. It would be hard to mess it up really as the books are so loved, and the stories are so good. Any story rooted in real life has an extra potency and connects more viscerally with people. It has been wonderful that all age groups have seemed to enjoy it, which means the world to me.
Q: How did you approach the job initially, did you have a theme?
A: I did base the colour palette for the show on home baking and Betty's Fat Rascal was the inspiration. I wanted the audience to feel the comfort and nostalgia of walking into a kitchen which smells of bread and baking. I wanted to contrast the often bleakness and harshness of the Dales with the warmth and comfort of home. It was important to show how hard life was in the 1930s in the Dales but also how important home, family and friends are in our lives. I did also use the layering and depth shown in Dutch painting from the 17th century and a local landscape painter called Simon Palmer. Early on I found a vintage wallpaper which I used in the scullery area as a metaphor and colour palette for the whole show. It has an underlying structure of lines, which reminded me of the drystone walls which carve up the landscape, and an intertwining leaf pattern which wove its way between these lines. This for me represented the chaos of family life and everyday dramas in the show.
Q:Do you think many of the characteristics of the Yorkshire we see portrayed in the TV series still exist today?
A: I definitely think that strong community is still at the heart of living in the Yorkshire Dales. It was evident everywhere we went on All Creatures. The warmth of the people, the beauty of the landscape and the grit and determination when faced with challenges are not only key elements of the show but are a reflection of the reality of Yorkshire life.
Q: How difficult was it to get the period and technical detail just right and to source everything you needed?
A: Filming the veterinary procedures was always quite complex, from sourcing the correct period surgical tools, the actors being briefed by the real vet on set so that his hands were doing the right things, the prosthetics which we had made to mimic the animal being operated on, finding the correct veterinary books which could be shown on camera and making sure that the whole sequence could be cut together to ensure the audience didn't know the animal wasn't real.
On a period drama, every prop and every location has to be right for the period. It is sometimes very difficult, and on bigger budget shows errors can be dealt with in post-production. I think on the whole, we did OK, although I can still spot things I am not happy with but at least I will get to address these things in the next series!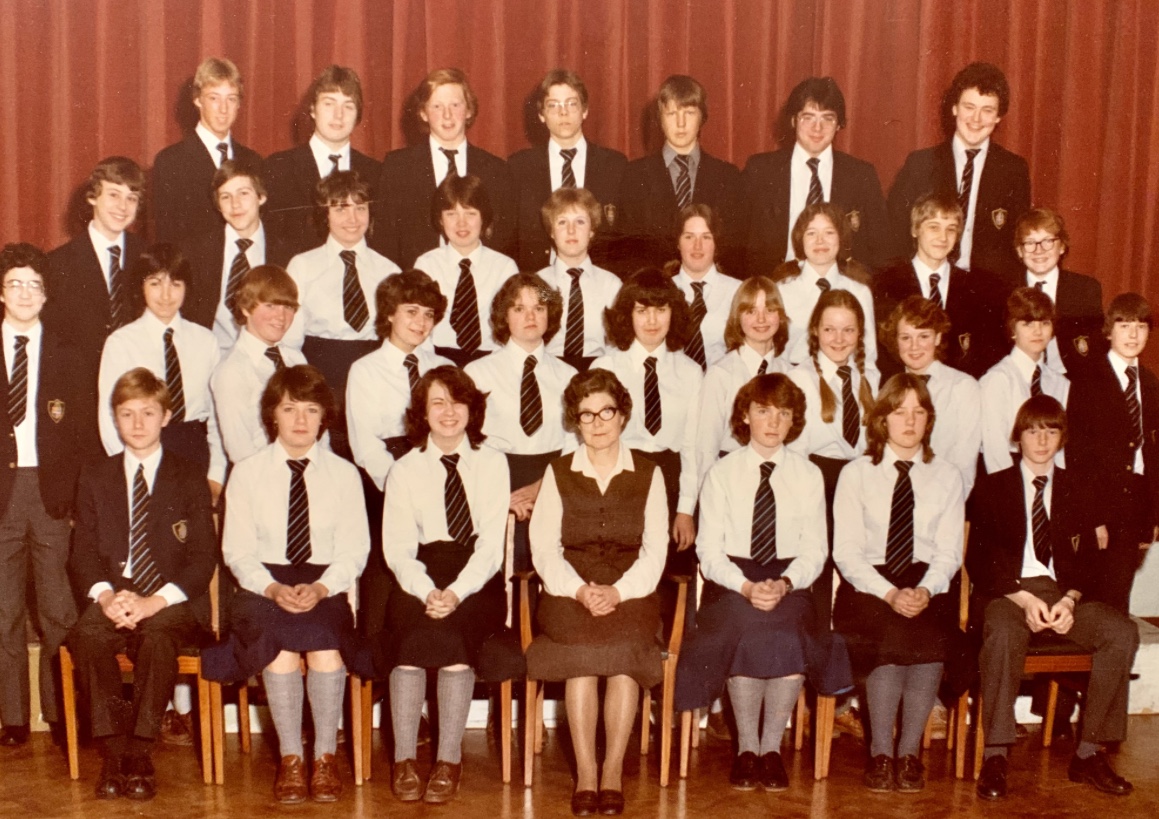 Q: Who or what inspired your creative path when you were a student at RGS?
A: My art teacher SAS, Mr Anthony Smith. He had a quiet authority, a wicked sense of humour and just seemed to understand me. We didn't have any big heart-to-hearts and I didn't really confide in him, he just seemed to understand. He gave me space and let me use the art rooms at lunchtimes. I would spend hours on homework because I wanted his praise and approval. I was put in charge of Christmas decorations for the whole school, which was a real honour back then. He made me believe that a career in the creative world was a possibility.
Other than SAS I would say that looking at the artwork of older students always inspired me.
My friends inspired me as they often didn't have easy lives, but we still managed to have so much fun. I did used to love singing hymns in assembly and bizarrely look back in awe at the many commemoration services and Christmas carol concerts at the cathedral. It was so inspiring to be a part of these traditions and history. (Jackie pictured front row, second left)
Q: What was the most important thing you learnt at RGS?
A: RGS taught me about the importance of being a part of a community. My best friend from sixth form at school is still my best friend now.
I learnt the importance of striving for excellence despite not perhaps achieving my potential at A-level, but the principle is now hardwired.
I learnt the importance of following your passions and talent. You only need one person to really believe in you in school and I was lucky that that person for me was my art teacher SAS, Mr Smith.
Q: What did you go on to do immediately after leaving RGS in 1983?
Having studied English literature, art and economics at A-level, I went on to take a foundation degree in art and design at Harrogate College. This is still the best route into visual arts degree courses. This was the year I started to find my feet and explore what really drove me, so that I was able to make an informed choice when applying to Kingston University to study three-dimensional design, focussing on interior architecture. I graduated with a first-class degree and then went on to study for a master's degree at the Royal College of Art in Kensington, where I studied architecture and design studies for two years. At this point I was determined to qualify as an architect and work in the world of interior design/architecture.
Q: What got you interested in TV design and what was your first job?
A: Despite my stubbornness and refusal to take on board my tutors' advice that my skills were better suited to theatre or film design, I pursued architecture, getting summer jobs in architectural practices in London and ending up with several job offers. However, things were about to change after a visit from a guest tutor called Anton Furst who came to the RCA to critique a short theatre design project with us. It turned out he was working as the production designer on the Batman movie and invited me to visit the sets at Pinewood. I jumped at the chance and this experience really did change my life. When I stepped onto the outside lot and walked through the partially built streets of Gotham City, I was just awestruck. I realised I could work in an industry where you can design something and have it built within weeks, not the years it takes for architects to realise their visions. I was sold. I then set about applying for work in the film and TV business and, after sending over 50 CVs and making numerous phone calls, I was finally offered a job at the BBC as a design assistant.
Q: What have been the biggest challenges in your career?
A; There have been so many. The main one being how to be a good mum to my three amazing kids whilst pursuing a career which demands so much. In the end I had to take a break from designing for TV and film when I became a single parent. I retrained to be an art teacher and was lucky enough to teach in some great schools including RGS for a short time.
I come from a family of teachers and a family of RGS alumni. My mum and two sisters are all ex-RGS students and are all teachers. It seemed that there was an inevitability to it. Of course, being able to care for my kids in school holidays was a big draw but it is really working with young people that is so rewarding; no two days are ever the same. I retrained as a teacher in 2007 at Boroughbridge High School, a baptism of fire as the whole course was in school and all your mistakes were in front of a classroom of children. It was hands down the hardest year of my life. Then I was lucky enough to be offered a head of art role at Cundall Manor school where I set up a GCSE course. I stayed for three years but wanted to teach A-level so moved to Skipton Girls' High School as head of art and head of faculty after a couple of years.
Q: How did it feel to return to live in Ripon after so much time away?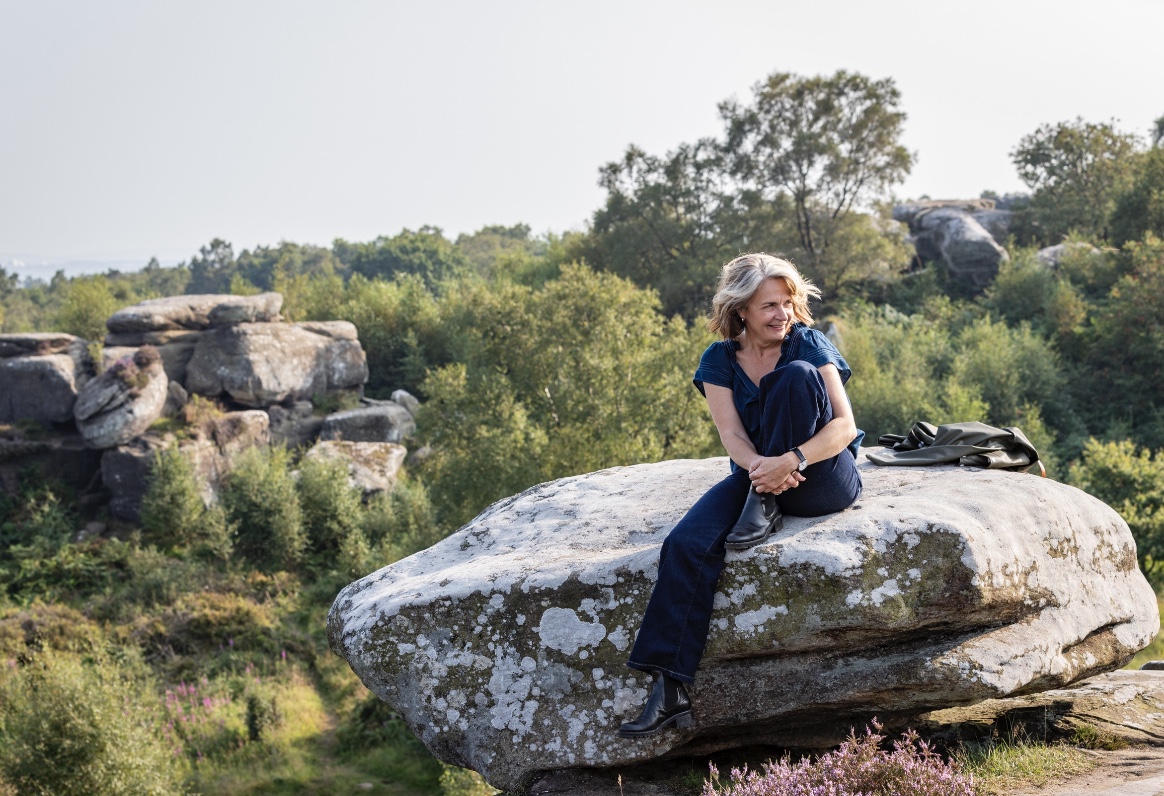 A: I lived in London for five years and Glasgow for 16 years, working away from home for long spells in Manchester and now Newcastle. When I was at RGS I would have thought it madness to want to come back here to live in Ripon but now I am so happy I did. I really came back because of the school and because my mum lives here. My kids all went to RGS, my eldest son started in Year 9. My children all thrived at the school, achieving amazing results, making amazing friends and becoming amazing young adults. I hope at least one of them might carry on the tradition with their own children when the time comes!
Q: What lured you back to the world of TV?
A: I was toying with the idea of moving into senior leadership and did feel a little stuck when I was contacted through Facebook by a producer I had worked with years before on a film with Julie Walters. He was scouting in Yorkshire for locations and wondered if we could meet up. I thought nothing of it, other that it would be nice to see him after 12 years. It then moved quite quickly to being asked to interview/pitch for the job as designer on the remake of All Creatures Great and Small. I couldn't quite believe it so worked my socks off on research and a presentation which got me over the line. I handed in my notice and that was that. It was a big financial risk, as work in TV is not guaranteed and it is a feast or famine lifestyle. However, my youngest was about to go to university and I thought I would never get another opportunity like this, so swapped job security and holiday pay for the fickle ups and downs I am living with today. I never regretted it for a minute.
I did really love teaching and found the skills I had learnt from working in TV helped me to be a better teacher. Then, moving back into the industry, having been a teacher helped me so much with managing the internal politics and daily dramas of film and TV.
The challenges of working on All Creatures initially were conquering my fears of having 'forgotten' everything I knew from before. It turned out it was like riding a bike. There were a few technical changes in the 12 years of my absence but nothing too taxing. I was lucky enough to get a great crew on board, even employing one of my ex-students as art department runner and she has carried on with me now on the crime drama series Vera.
Q: What are you working on now and are there plans for a second series of All Creatures?
A: I am currently working on two episodes of Vera, which is another fine northern show, based in Newcastle. It is tough working under the strict Covid-19 protocols, but we are managing, just about.
We are about to start preparations for series 2 of All Creatures in early January and aim to start filming in March. Plans are tentative at the moment owing to the vagaries of lockdowns and Covid-19 restrictions, but we are very hopeful it will go ahead as planned.
Q: What's a typical working day like and what size of a team do you manage?
My seconds in command in the art department are my set decorator and my art director. They each have their own teams including buyers and assistants. We have a graphic designer, prop master and props team, construction manager and a whole slew of chippies, painters and plasterers. Then there is an on-camera team of art director and props too. In total my art department team on All Creatures was around 30 people.
Prep time is very different to shoot times. During prep I'm usually up at 6am, drive to the office, wherever that is. Coffee. Brief the team for the day, go through various concerns people have and try to answer them. Go out with the director, director of photography and location manager on recces to look at locations which the scout has found and we have honed down through photos. Discuss shots and what we might need to do to make the scenes work in that place. Go back to the office and have meetings with the costume designer and props team. Go to the studio to check in on the sets being built and walk around with the construction manager and art director to give direction and discuss paint finishes and details. Go back to the office to discuss graphics and have another meeting with the animals' coordinator. Drive home around 7pm and repeat next day in different orders and with different people.
During the shoot, days depend on whether the shooting unit is on a split day, a regular day or a night shoot. We always work ahead of camera so that sets are ready when the main unit turn up to shoot, so our hours are never regular or predictable. If working at a location we have painters, construction is a few days ahead to change things to fit with the director and my vision, then props go in and dress the set. The unit come along and shoot the scenes, then props come in again to strike the set, then construction come back to reinstate it to what it was before. It's a circus. But a fun one.
Q: What's the best thing about your job?
A: Pretty much all of it - seeing things you wouldn't ordinarily get to see, people's houses, stately homes, landscapes and the internal workings of buildings normally off limits. It's a privilege. The best thing is when your team is working so well together that you can all anticipate what the other wants and needs. Then the magic happens.
Q: And the worst?
A: Getting really tired and therefore sometimes a bit emotional. No bad thing really.
Q: What is the one piece of advice you'd give RGS students interested in following a similar career path?
A: Be persistent, be prepared for knock backs but bounce back and keep trying. Fake it until you make it is a very true idiom.
Do your homework - research the areas which interest you, know your stuff.
Having a good degree is important as this will be what people look at when you apply for jobs. The film and TV industry demands a great deal from you. You have to be a grafter. You have to love it so much that you are prepared to always go the extra mile. However, that's not to say that when I worked as a teacher that that didn't demand the same commitment and hard work because it did. There are a lot of similarities between the two careers, such as dealing with dramas on a daily basis.
Q: How has your industry adapted to filming in lockdown?
A: Filming in lockdown is very tough. We all have to maintain the two metre distance rules unless in a designated bubble. Some actors have to be in these bubbles. We all wear special medical grade masks, have our temperatures taken daily, fill in daily health declaration forms and wash hands multiple times a day. Because of the masks and social distancing most meetings are on Zoom or are held outside! Freezing! All sorts of camera trickery is coming into play because of the two-metre rule so that the audience can't see that actors are further apart that they would naturally be. Scripts are being rewritten to write out crowd scenes and where they still exist, supporting artists have to be isolated beforehand and tested before being allowed on set. We have a whole team on set on Vera at the moment, devoted to Covid-19 health and safety and making sure we all stick to the rules. It's a tough gig but we are all so happy to be working. During the first lockdown so many people in my industry received no government help at all as they didn't fulfil the criteria. I was one of them.
Q: What would you say has been your greatest success?
A; In life, definitely raising my three amazing children into becoming truly fine young adults.
In my career, then probably my debut job back into the business, All Creatures Great and Small, and the love and acclaim that has received. I am also pretty proud of my work at Skipton Girls' High School where the A-level art results we achieved there were the best in the country for a state school.
Q: What would be your dream job?
A: My dream job is achieving a balance between a great script and working with talented people I love. You really only are as good as your team, that isn't just something people say. I love working on period drama and love films and TV which take you out of yourself. I was a big fan of The Durrells for this reason. I love to be transported to other places and times.
Q: What do you wish you'd known when you were a student at RGS?
A: I wish I had known that it's OK to feel like you don't fit in, to feel that your particular talents are not valued, because I now know that they are. To not feel that if you didn't go to every party or say yes to every date then you would not be part of the in-crowd. I was never part of the in-crowd. I was a bit of a late developer however I did make up for this it at university. I would also say confidence is more attractive than any physical quality. We were judged by our appearance when I was at school, and students today can feel this more keenly in today's world of social media. The people we admire and respect the most are usually not the most beautiful but those with confidence and integrity, loyalty and kindness. These are the qualities worth striving for. (Jackie pictured back row, centre)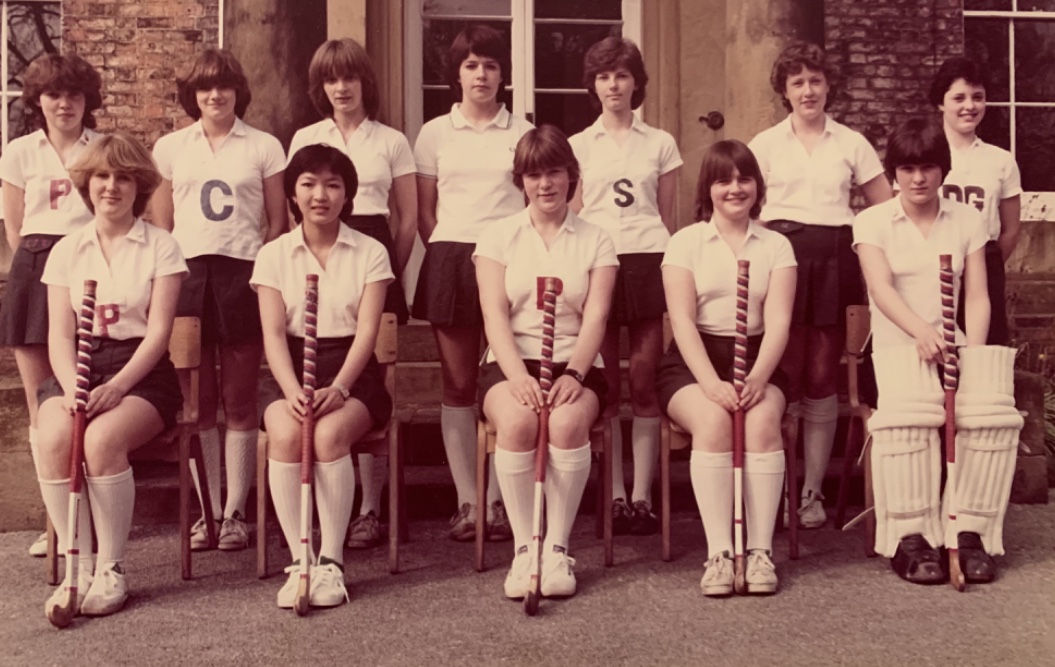 *Current photographs of Jackie by SUZANNE CRAIGIE. Below, some of Jackie's TV and film work: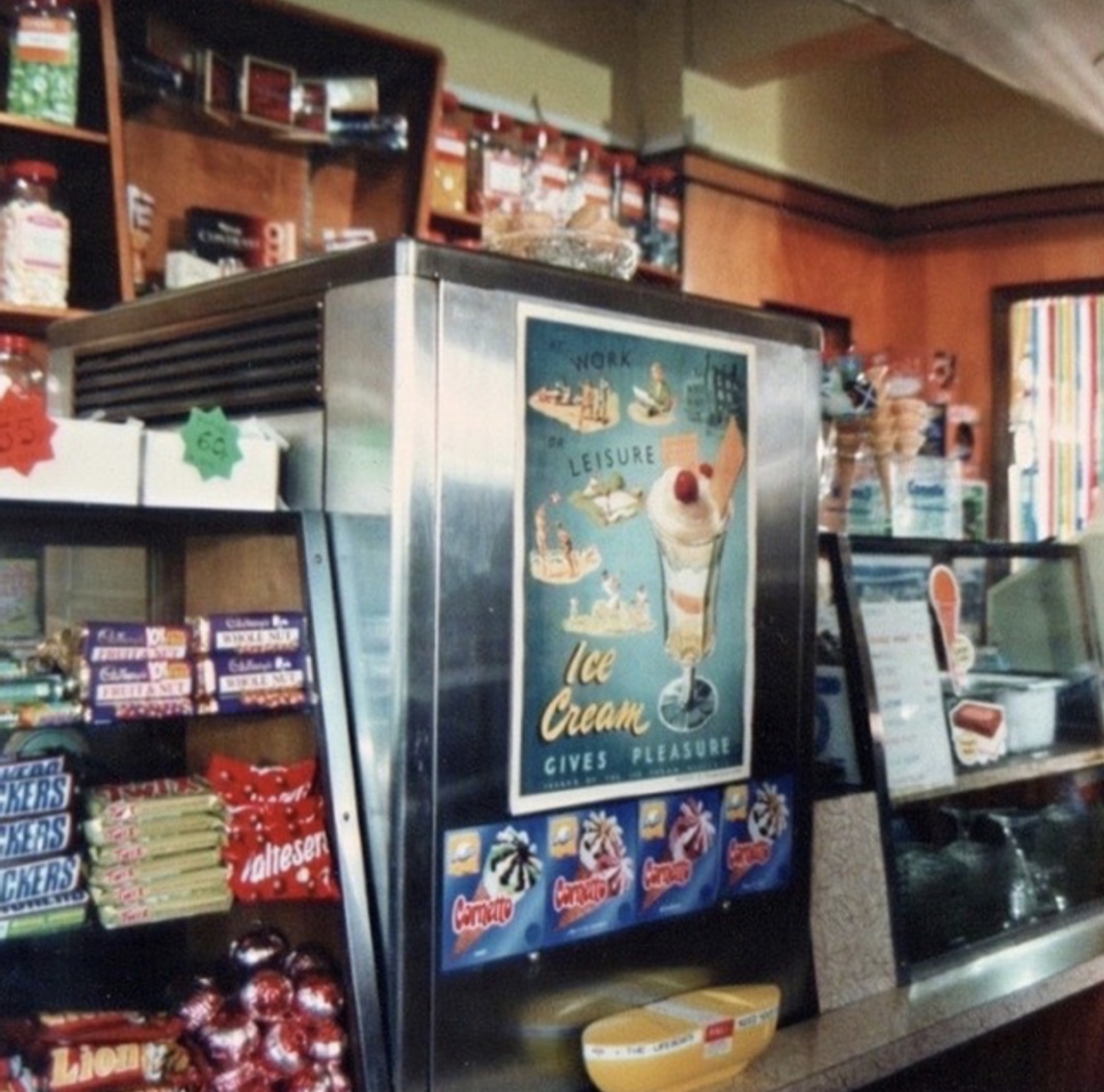 Double Nougat (short BBC film with Pauline Quirke)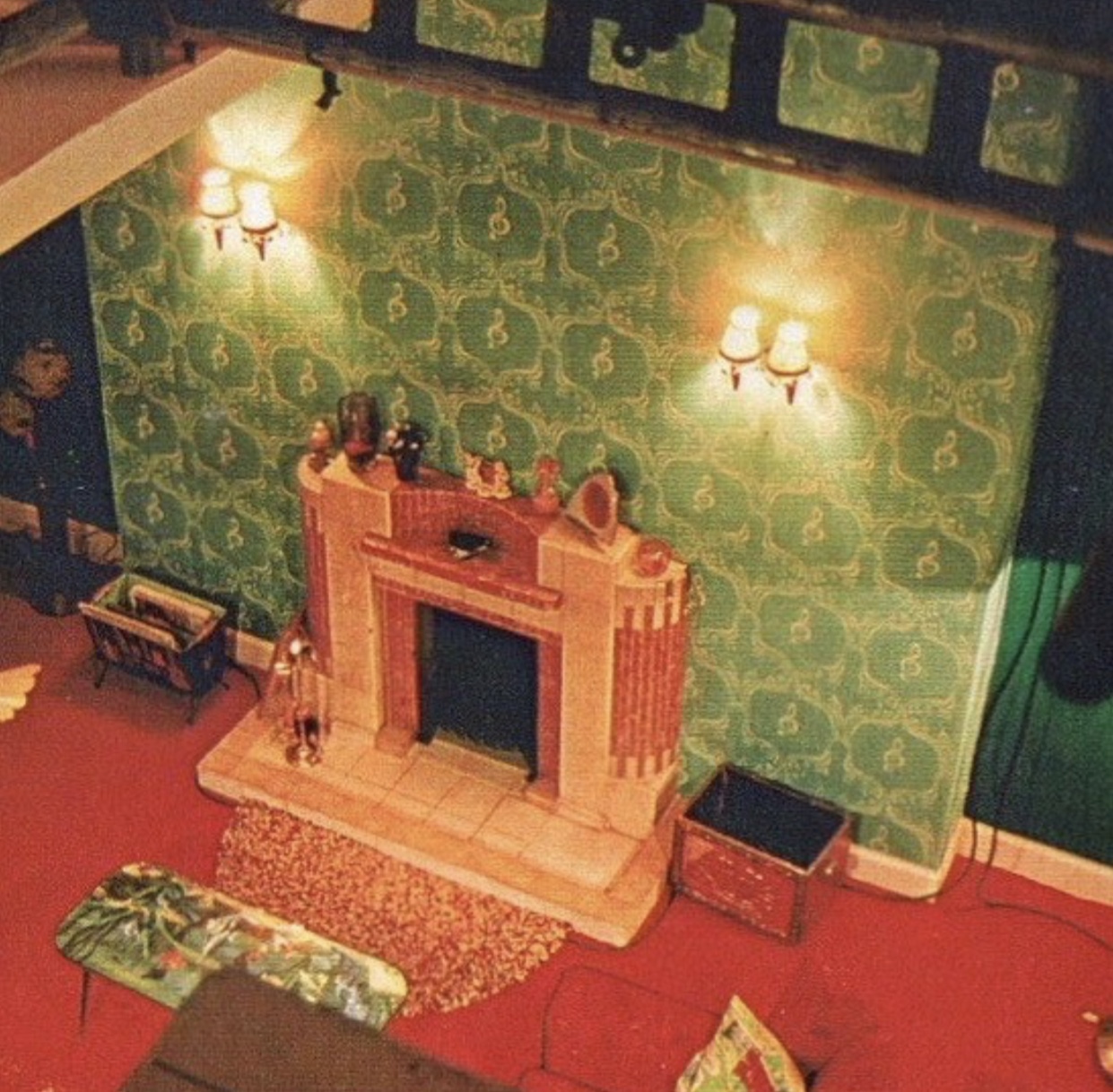 Love Me Tender (short BBC film with Stuart McQuarrie and Julie Graham)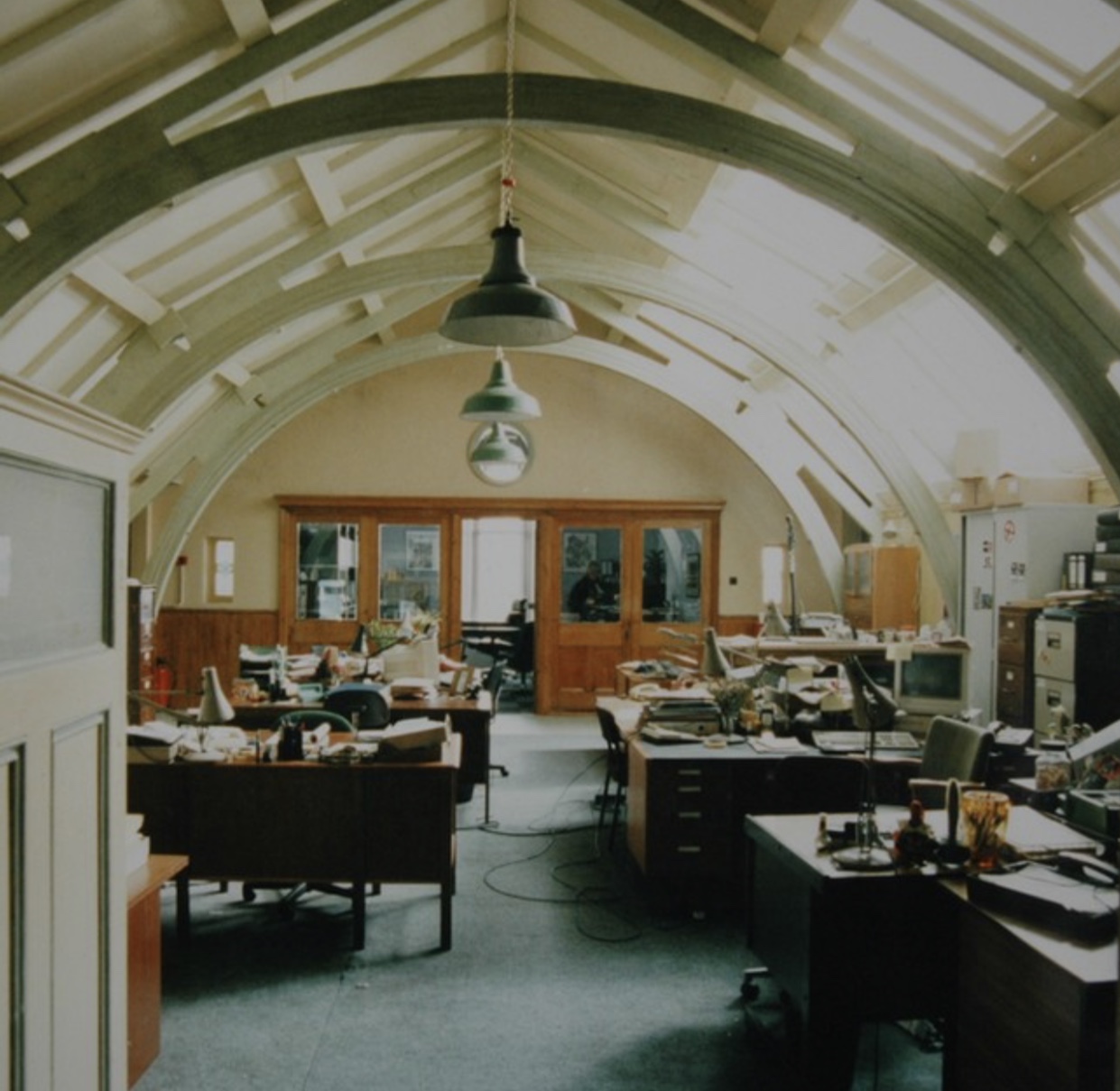 Flowers of the Forest (90min BBC film with Pauline Collins)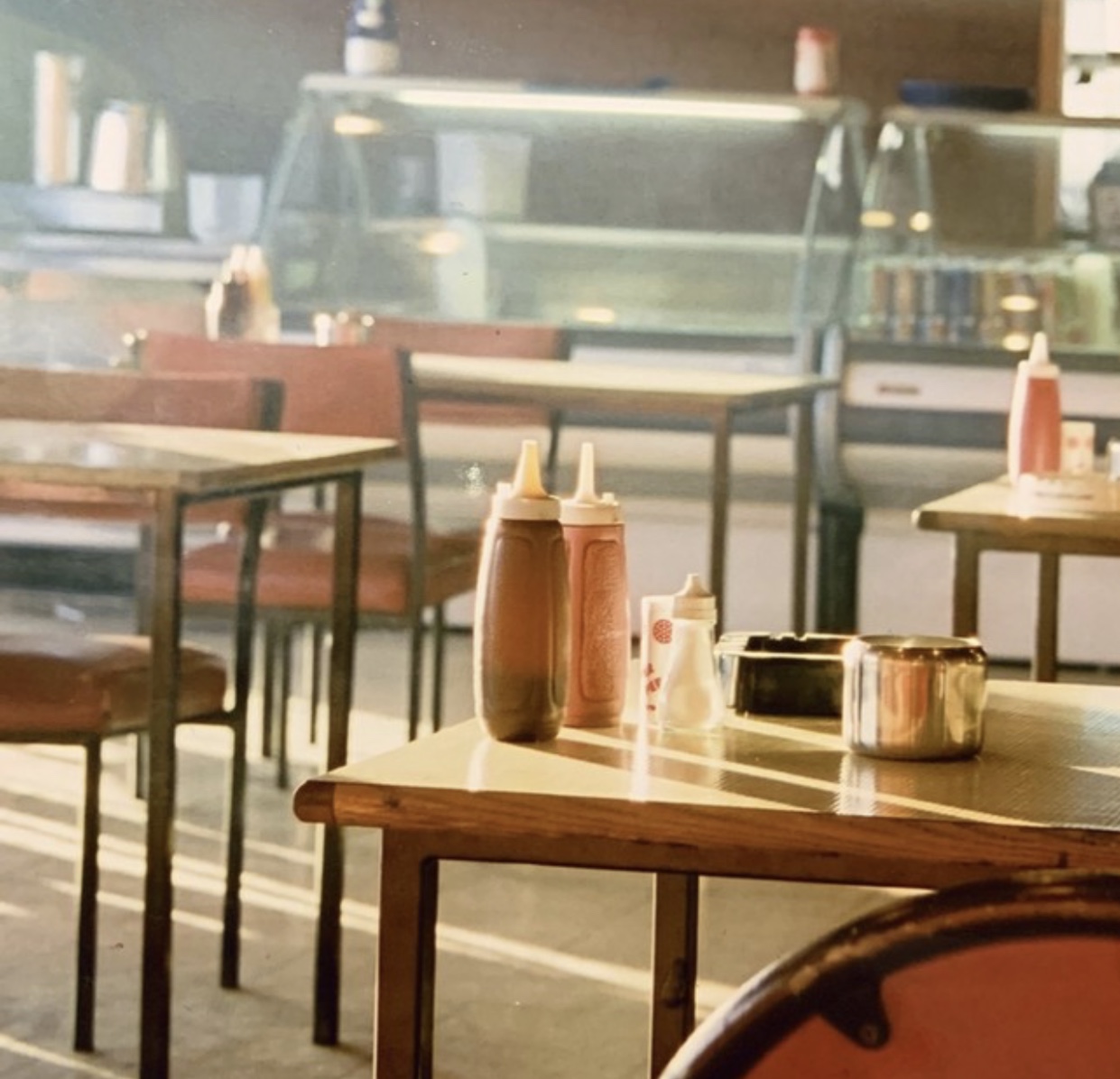 AfterLife (feature film with Lyndsey Duncan, Kevin McKidd and Shirley Henderson)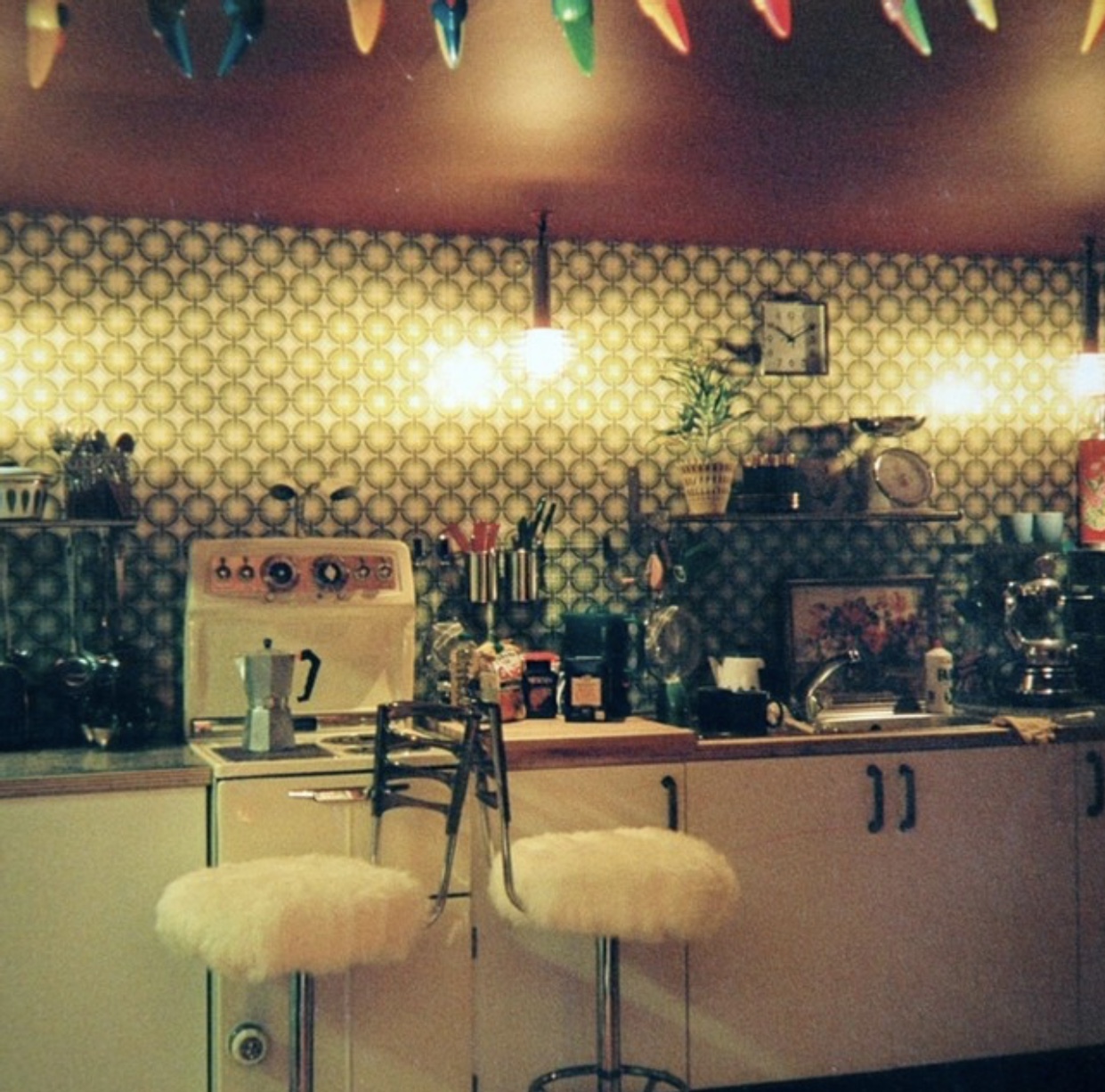 Glasgow Kiss (BBC six part series with Iain Glenn and Sharon Small)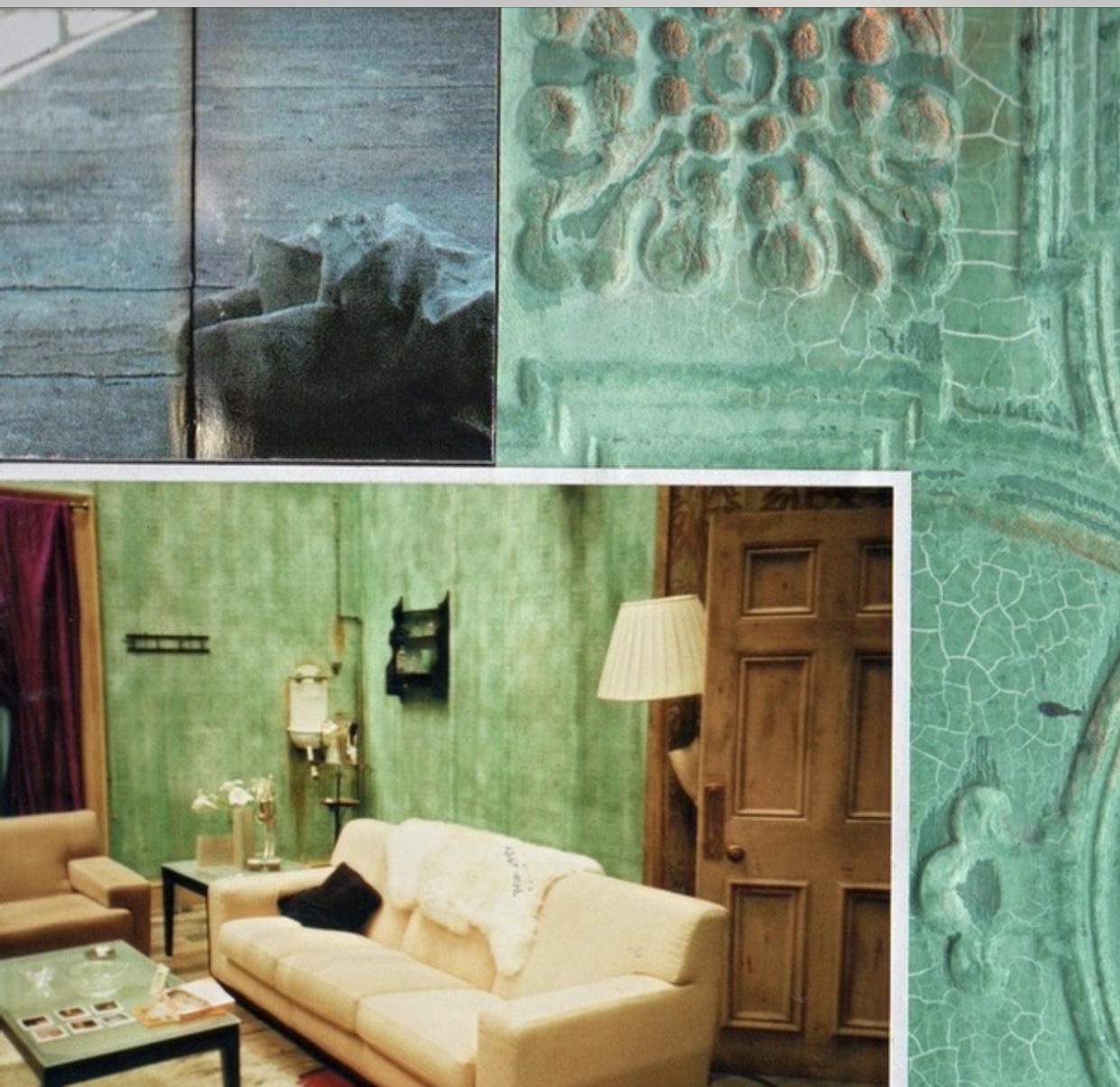 Hearts and Bones (BBC six part series with Hugo Spiers, Dervla Kirwan, Sarah Parish and Amanda Holden)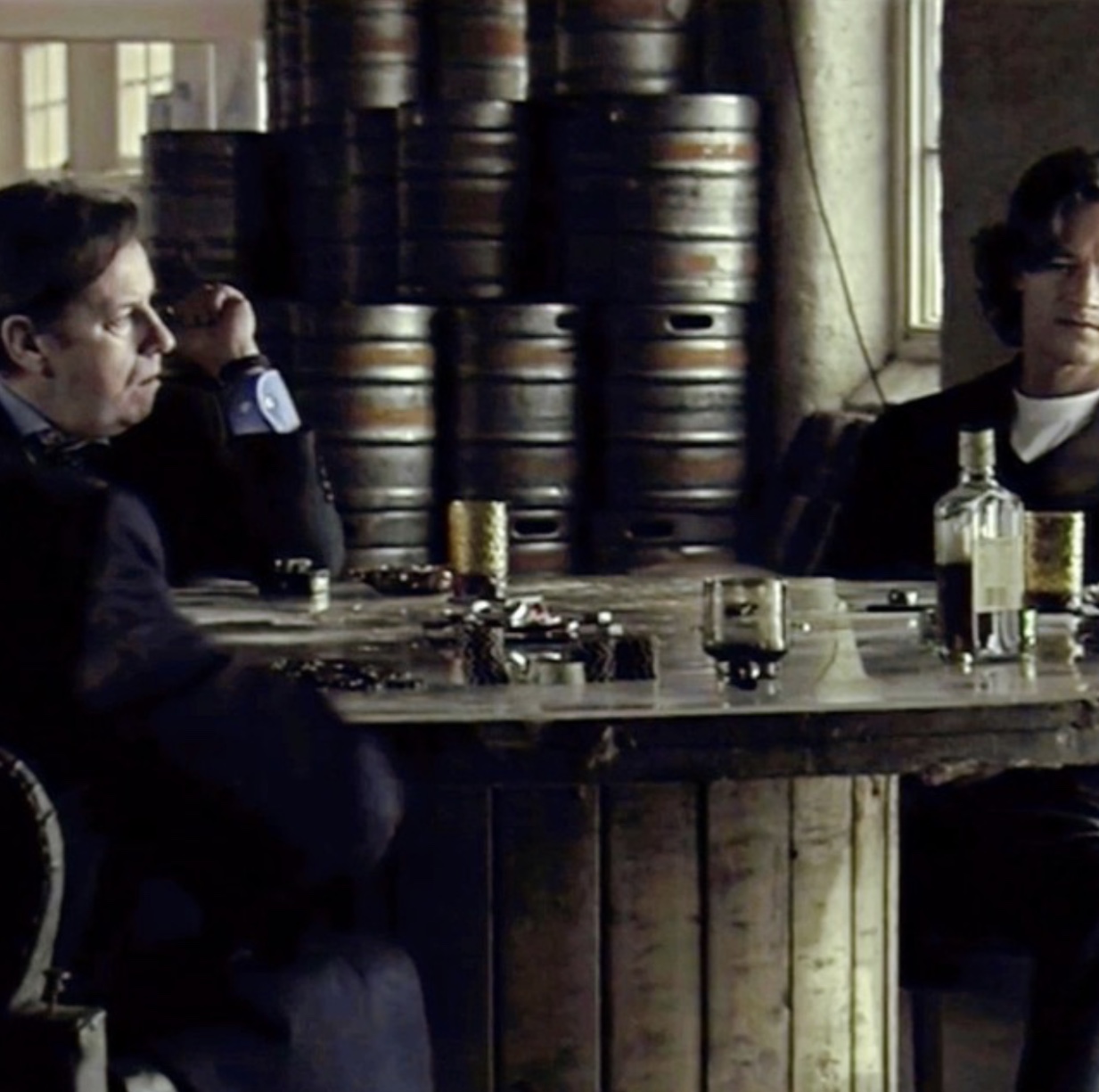 Solid Air (Elemental Films, feature film with Maurice Roeves and Brian McCardy)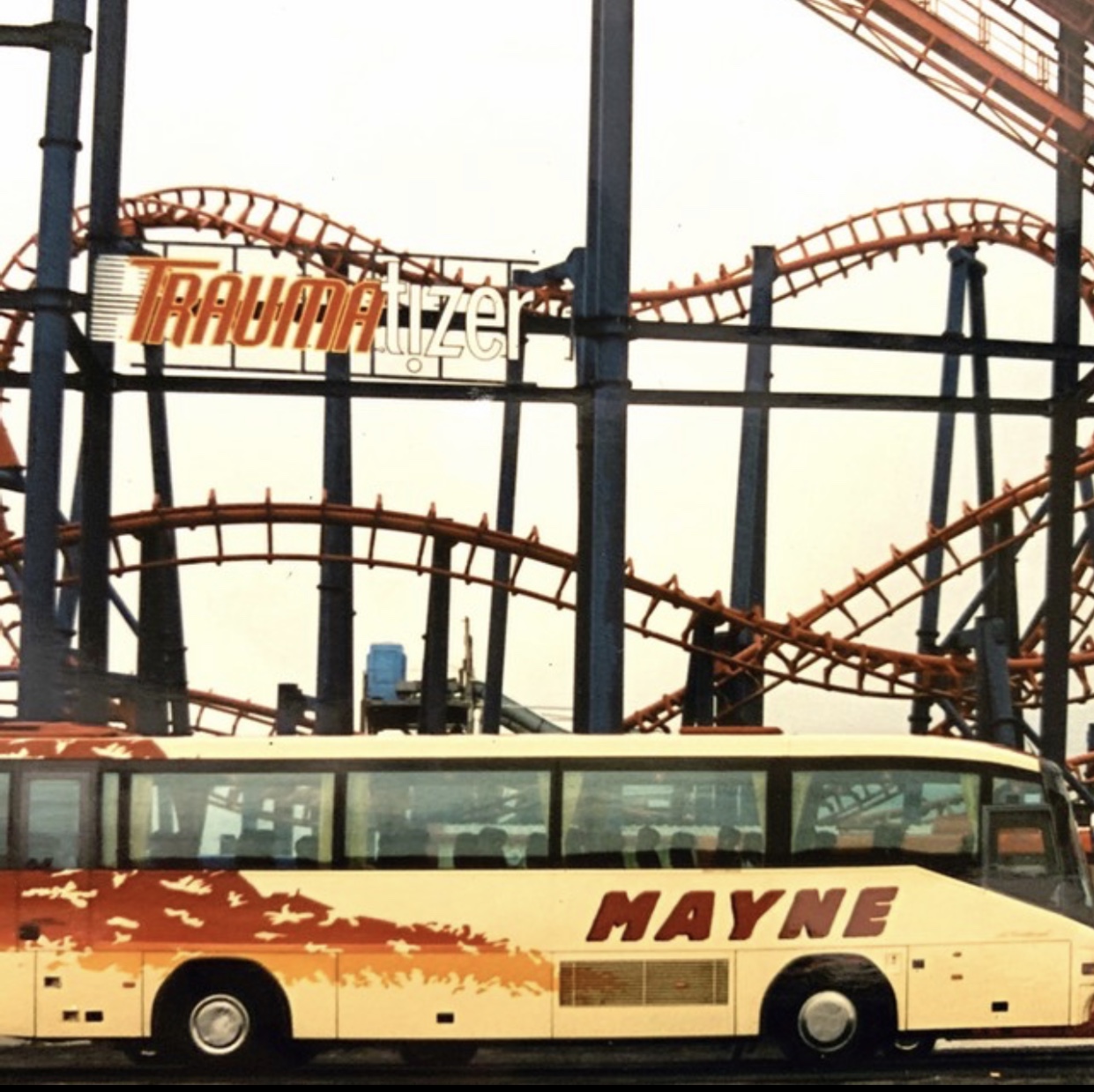 Life Isn't All Ha Ha Hee Here (feature length drama for Channel 4)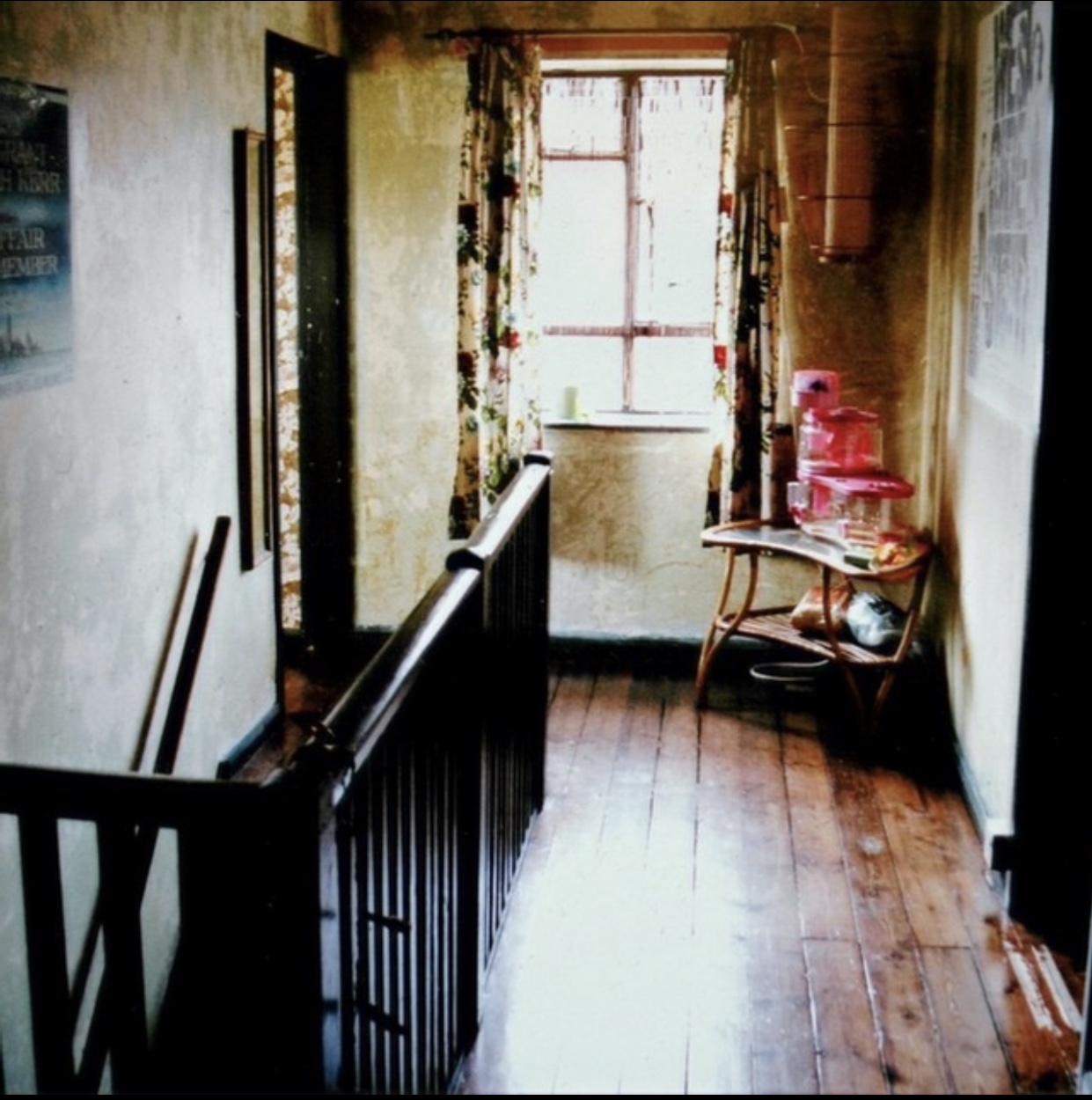 A Thing Called Love (six part BBC1 drama with Paul Nichols and Liz White)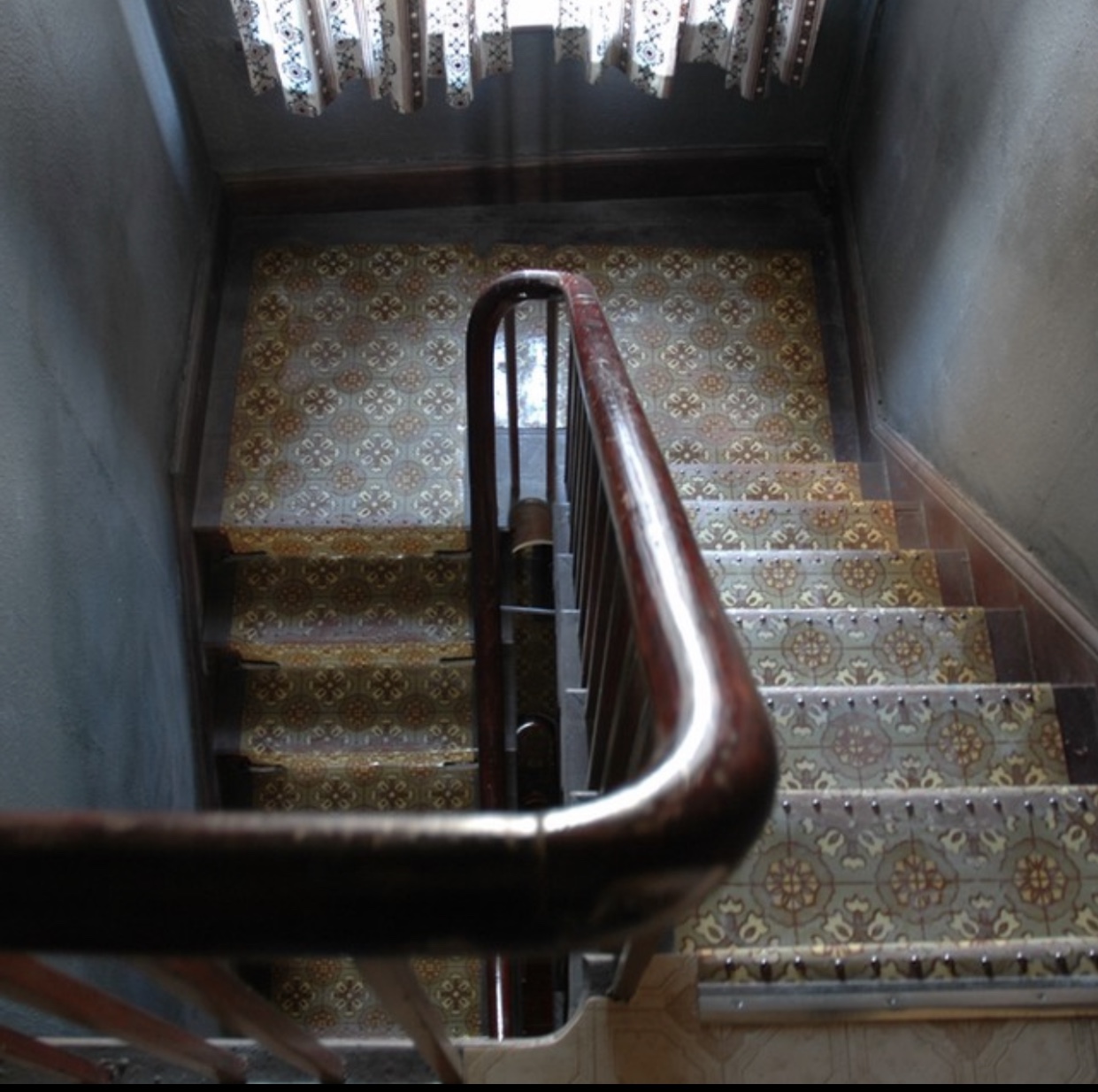 Marion Again (three part ITV drama with Stephen Tompkinson and Owen Teale)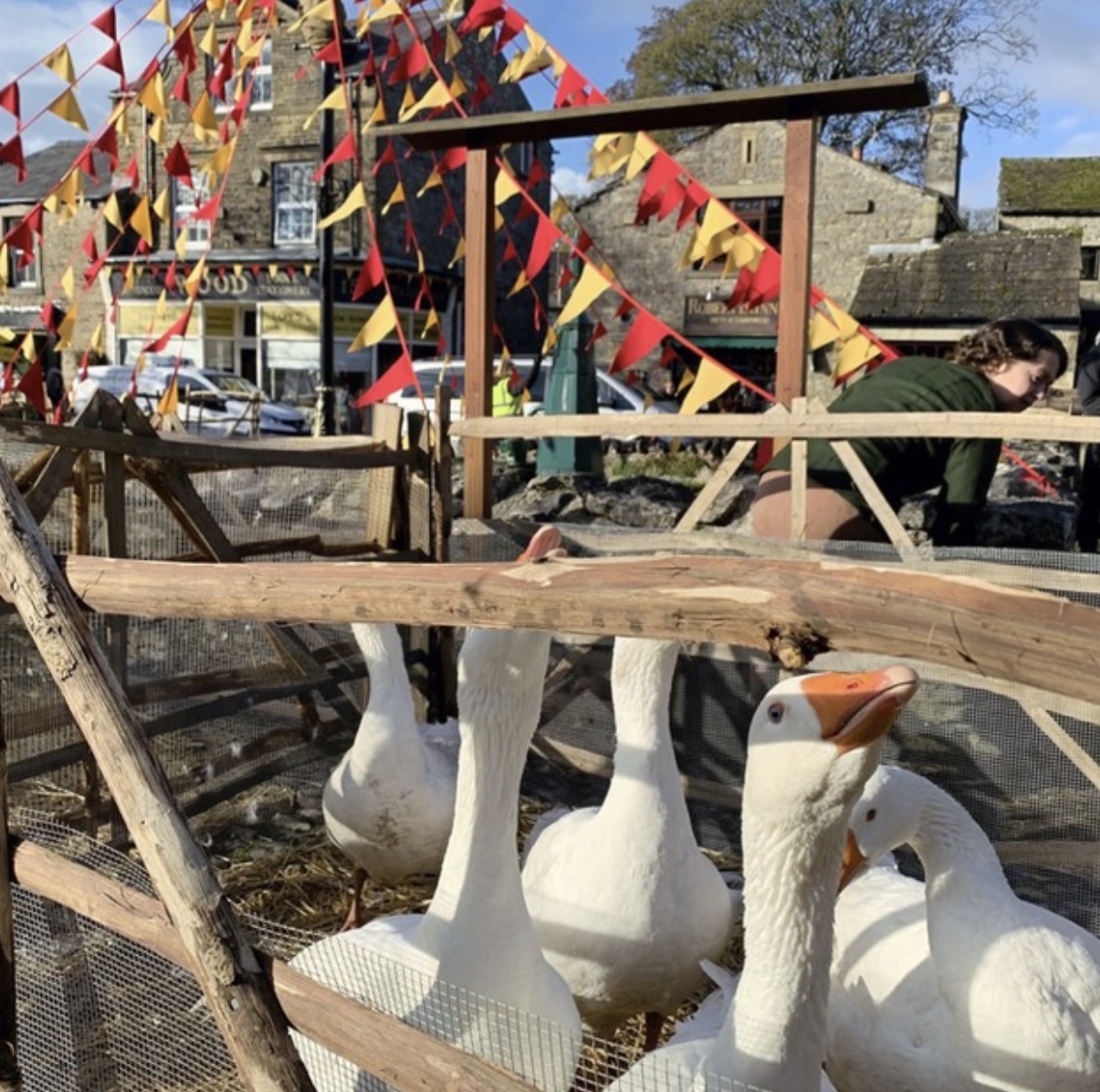 All Creatures Great and Small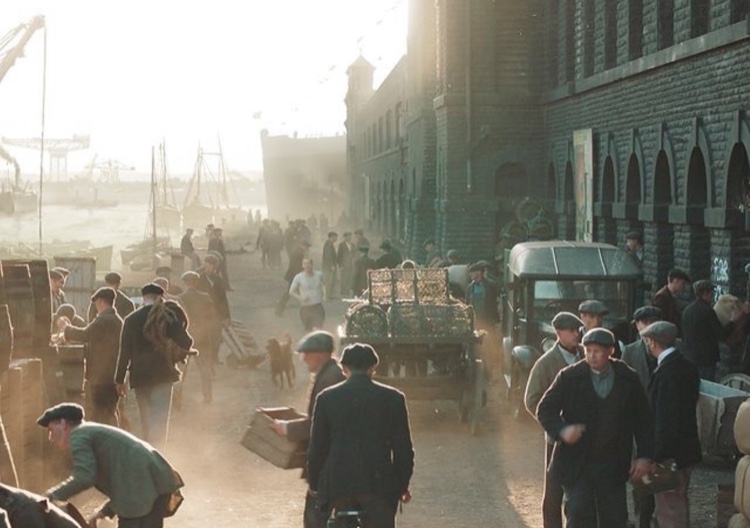 All Creatures Great and Small