The sky's the limit for star student Amy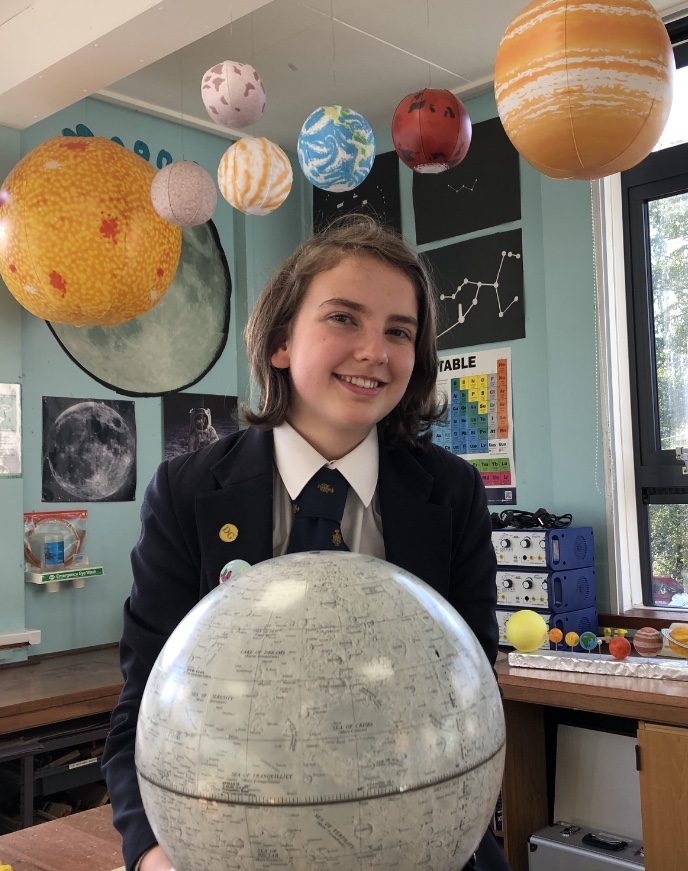 THE sky's the limit for Ripon Grammar School star student Amy Dunn who, in addition to being named one of the top astronomy students in the country, has won a prestigious national engineering scholarship.
The talented 16-year-old, who has designed a racing wheelchair for people with limited mobility, is hoping her achievements will now help propel her towards her dream career in aerospace engineering.
Amy, from Burton Leonard, has been presented with a Royal Astronomical Society certificate for her outstanding performance in astronomy GCSE, placing her in the top 12 students in the country.
The young inventor also impressed assessors in the Arkwright Engineering Scholarship, who have identified her as one of the country's most able future leaders in engineering after a rigorous selection process, which began in December last year.
She had to sit a two-and-a-half hour problem-solving exam and go through an interview process at the University of Nottingham, where she gave a presentation on the racing wheelchair, which she created as part of her design technology GCSE.
"I was really, really happy to get through, it means so much. This is the first time I have entered anything like this and I did lots of research for it."
In addition to her exceptional astronomy score Amy, who hopes to study aerospace engineering at the University of Cambridge, gained grade 9s in nine other subjects at GCSE.
She enjoyed science and maths from a young age, she explains: "I used to take my toys apart and enjoyed playing with mechanical things and making things with Lego. I need to know how things work and that's what got me interested in the first place."
Amy, whose scholarship is sponsored by the Team Tempest - a group of industry partners including BAE Systems and Rolls Royce, working with the RAF - is not sure where her love of maths has come from as her mother works in communications and her father is a graphic designer, she says.
But as well as studying maths, further maths and physics, she is taking art at A-level: "I like blending the arts and maths together. I can bring elements of both into each subject. I find maths quite creative – there are so many ways of solving problems."
One of 400 students out of 1,375 applicants from all over the UK to be awarded an Arkwright Scholarship, Amy will receive £600 to fund projects and schoolwork and will also be assigned an engineering mentor.
"I think I will use my scholarship fund for experimenting and tinkering about with vehicles," she said.
RGS will also receive £400 for equipment, materials or teacher training to enhance STEM subject delivery.
Design technology teacher Dave Rudland said Amy had done superbly well to win the engineering scholarship: "The scheme only takes the very best students who are identified as potential future leaders in engineering. Having done the general design technology course rather than engineering at GCSE makes her achievement all the better."
Astronomy teachers Mike Barker and Elizabeth Green said they were very proud of Amy, the second student from the school to be recognised for getting the highest marks in the country, the other being Georgia Stuart-Mills three years ago.
"Georgia and Amy are flying the flag for the girls and putting RGS on the map in this oldest and often male-dominated area of science. We are very proud of them both. Amy showed determination and focus throughout the course and her observational work of the moon and stars was outstanding," said Mr Barker.
Miss Green added: "Amy is a conscientious astronomer and physicist who, even now, helps out with Year 7 science lessons in her spare time."
Ripon Grammar School, which has its own observatory, is one of the few schools in the country to offer the challenging subject, which includes some A-level maths and physics.
Amy pictured in the RGS physics department, above, and her racing wheelchair design, below