THEN & NOW: Computers at RGS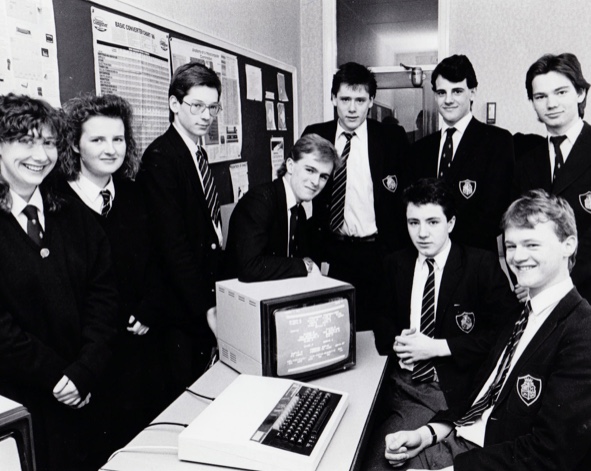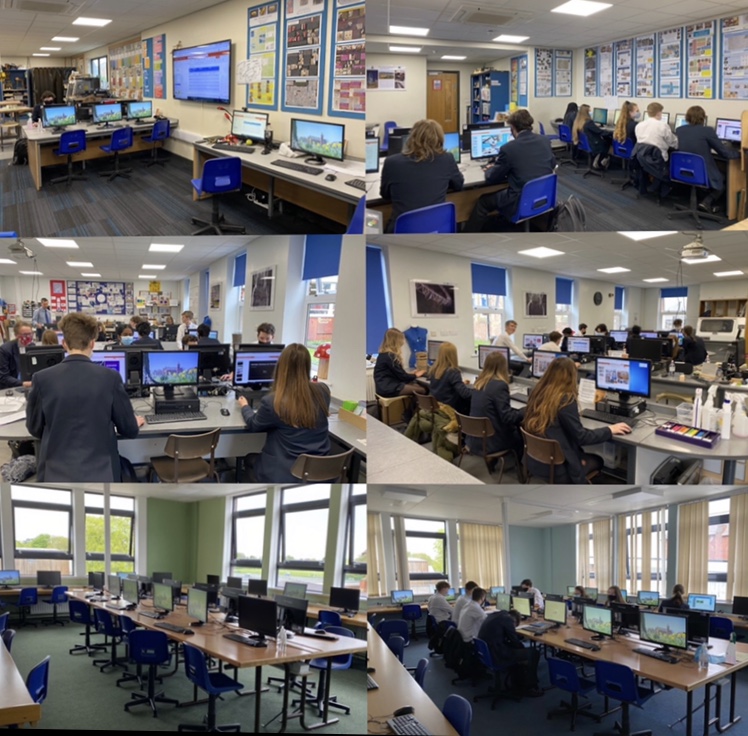 FROM the instalment of the school's earliest computers, like the one pictured top, in 1987, to the wide range of computer suites - just a few of which are pictured in the second photograph, below - which we enjoy today, the increasingly fast-paced development of computer technology has transformed students' learning at Ripon Grammar School.
Today, we are lucky enough to enjoy impressive computer suites everywhere from the science and engineering blocks to the library and sixth form learning centre, as well as in three science classrooms, which boast 31 computers each. In addition to this, laptops are used in our laboratories to log experiment data, there are computer controlled routers, laser cutters and 3D printers for use in design technology and we have a fully equipped recording studio where students can create and edit their own compositions.
The school uses the Microsoft Teams communication platforms for live lessons, video calls and student assignments. All classrooms have projectors or large screen displays with audio. Even our foyer screen displays are controlled by a Cloud-based internet service.
A far cry from when RGS's first computer was installed in 1981. The school magazine, The Riponian, reported in 1980: "Mr CJH Cloake, graduating in Computer Studies from the University of York in 1975 and spending some years in the computer industry, joins the Physics Department and will spend an increasing amount of his time introducing our pupils to the computer we hope to install in November."
We believe this computer was purchased using the £250 first prize our student team won in a Yorkshire Post/ICL Business Management competition. (See story, below).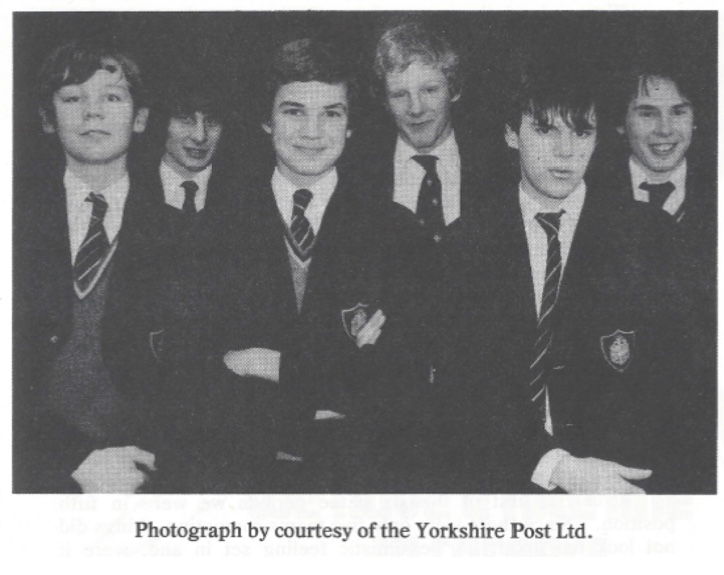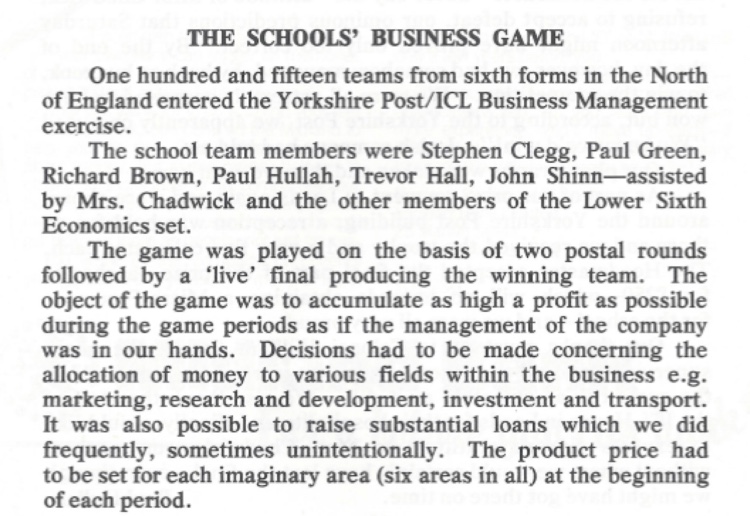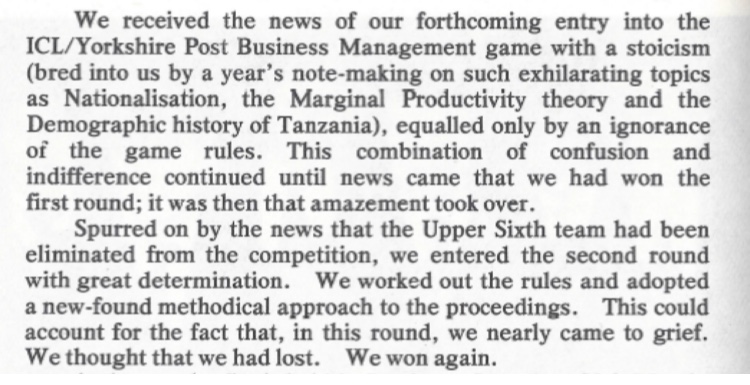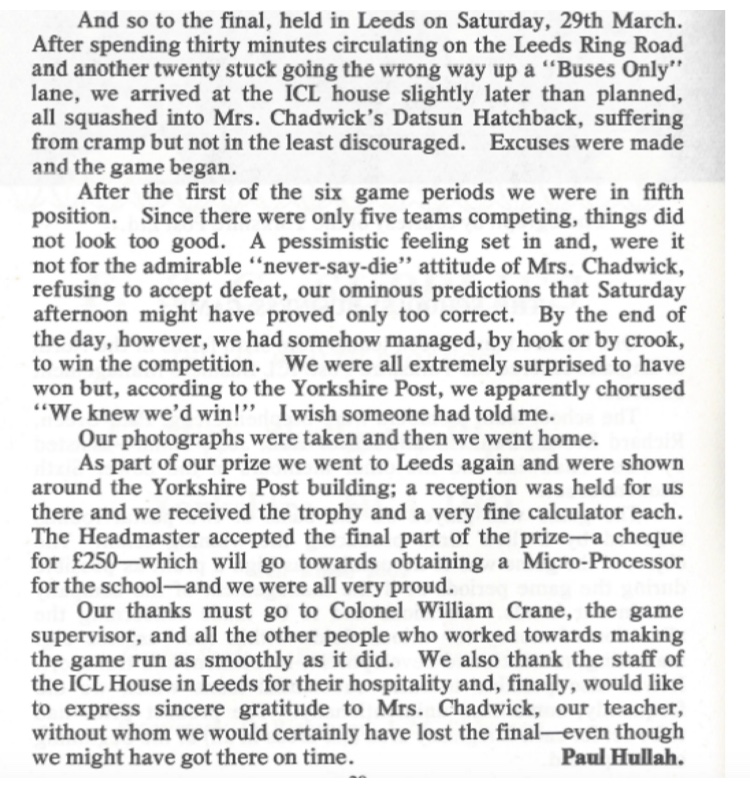 The following year The Riponian announces: "A computer was installed in November and some sixth formers have spent secluded hours exploring its operation and capabilities - mysteries which have passed us by but from which, we are sure, many will profit in future."
The magazine also reports on the establishment of two computer clubs that year to cater for the interests of junior and senior pupils. Seniors were allowed to use the school computer - a Research Machines Ltd 380z with 32KB of memory, two disc drives and a Microline 80 printer - in their spare time, while juniors brought their own computers to a weekly Tuesday lunchtime meeting, with around 80 pupils attending each meeting.
The next computers were six BBC computers, which we believe were purchased by the Parent Teachers' Association in 1984.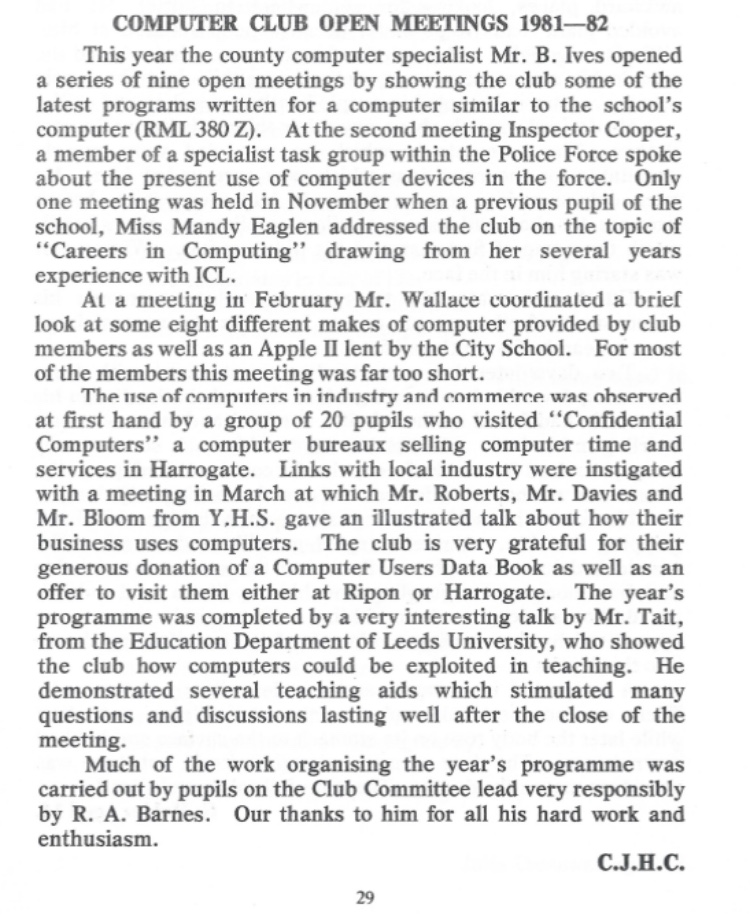 From 1984: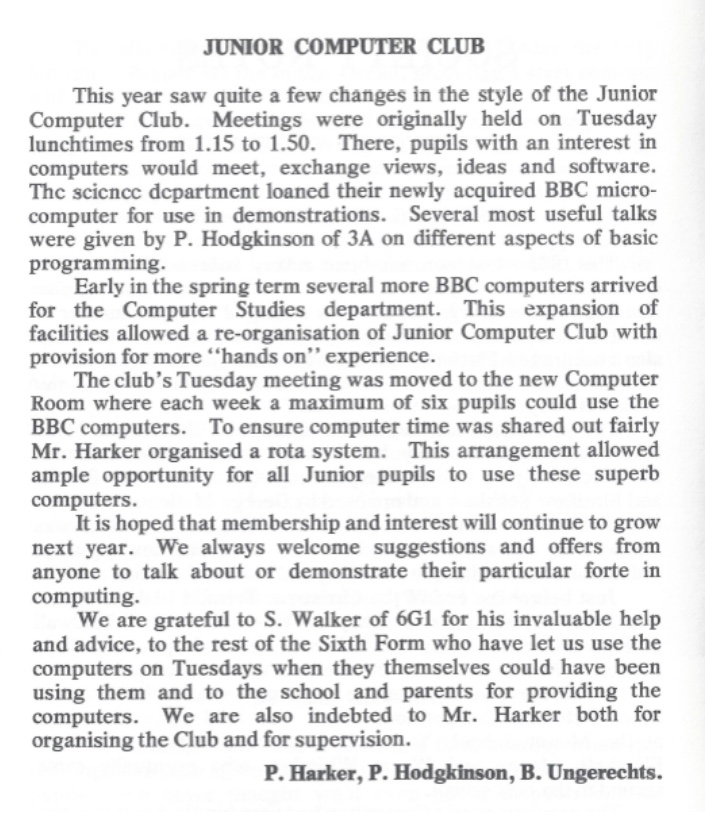 Our 1985 team won a PC in this competition: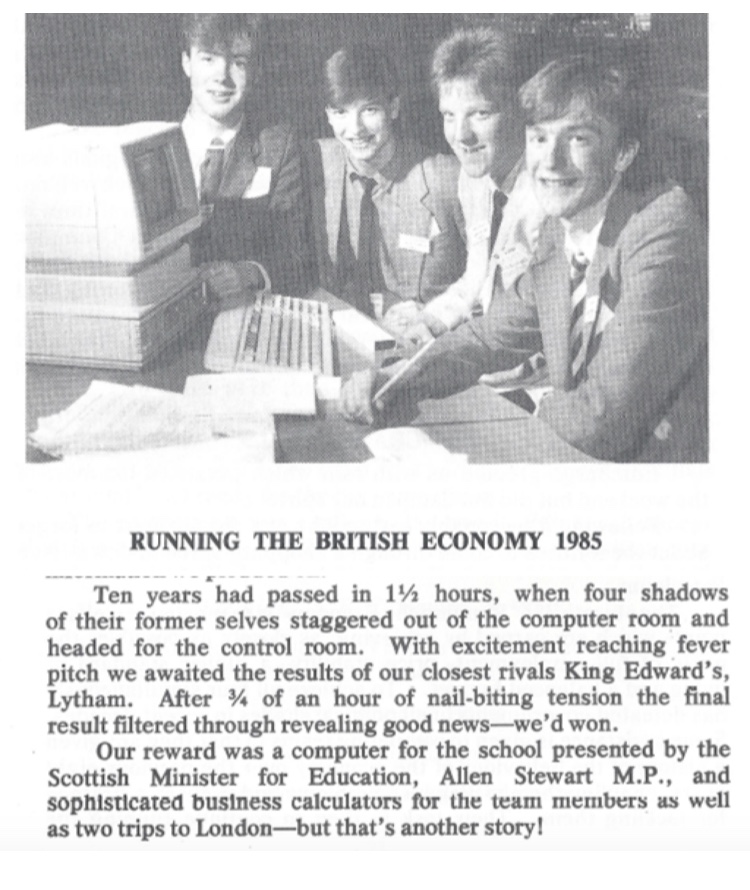 The 1987 team were not so successful: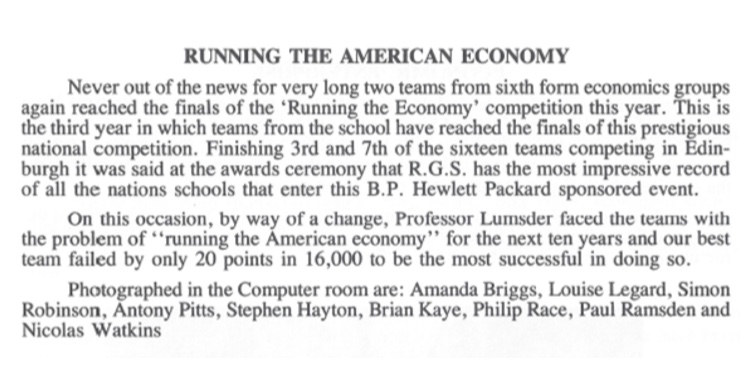 In 1986, Sarah Nicholson won another PC:

In 1988, The Riponian was produced on the school's computer network for the first time: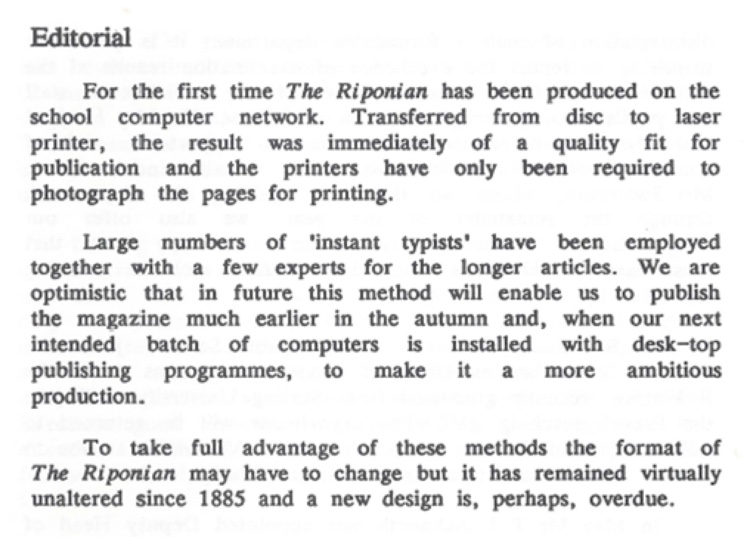 RGS computer room pictured in 1993: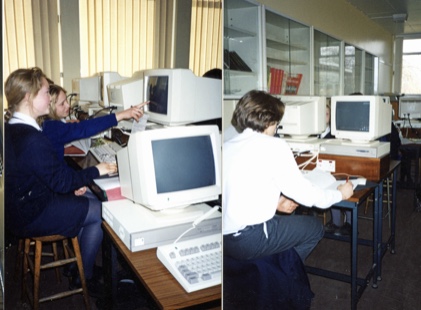 An RGS desktop computer pictured in 1994: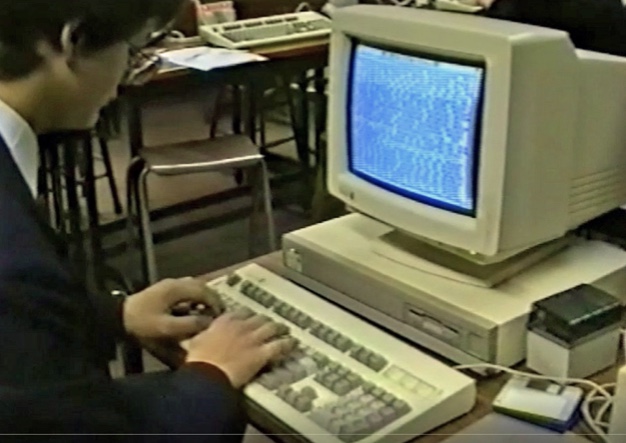 2010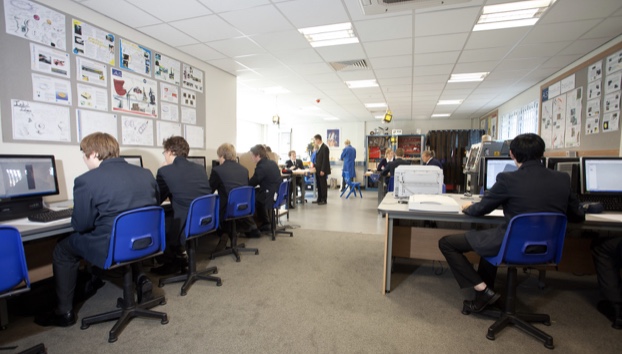 In addition to the collage of pics at the top of the story, two more collages featuring some of the computers we use at RGS today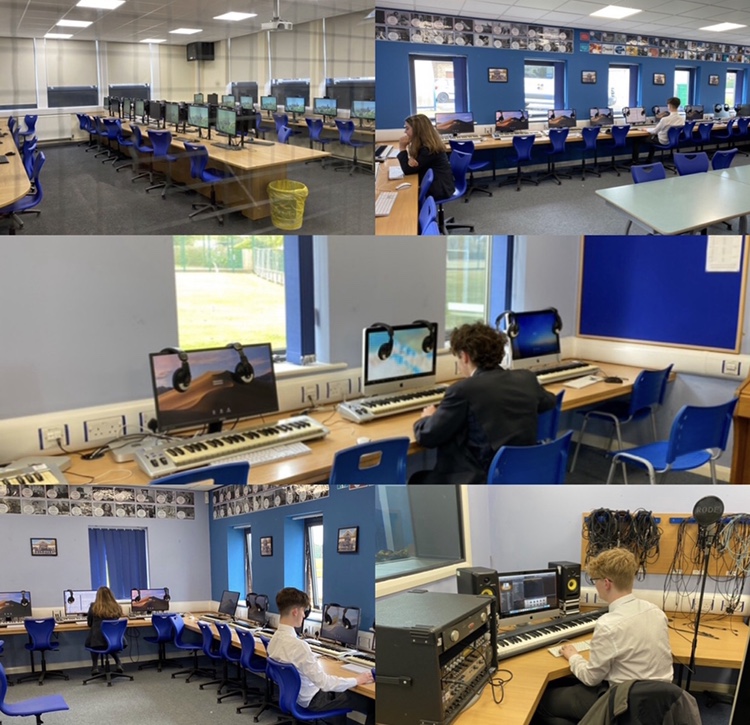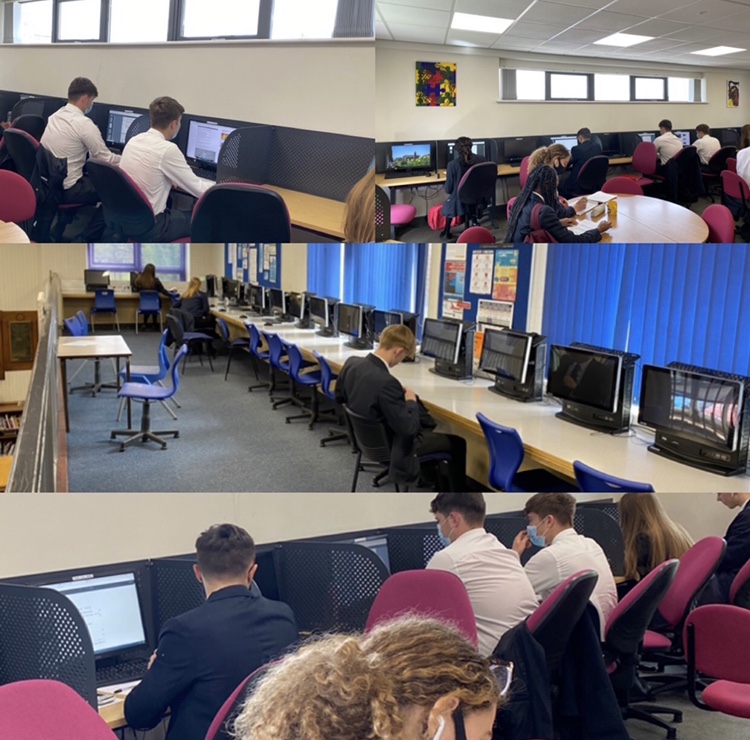 Former head of ICT, Bob Walker, comments: "Over the past 17 years, things have really moved forward in terms of IT. The number of PCs around the school has expanded enormously and even in the staff room, which was originally set up to write student reports!"
"Because of the cost of setting up a school network, PCs were only in a few places in the school and access to them for students and teachers was very restricted at one point. We take so much for granted when we just sit down in the library or a classroom and connect to the world!
"Only 17 years ago, form teachers took a paper register and wrote student reports by hand. When we finally started word processing reports, Mr Duckworth, the former head of art, could not type and used to write out all his reports by hand for someone to type out. Over the years, our fantastic IT network staff have worked tirelessly to keep the network running very reliably.
"The only time I can remember when we couldn't use the PCs was when work started on the maths and technology block and the workmen dug through the main electricity cable and the school was plunged into darkness on a winter's afternoon!! One of the first-year students asked me if it was like this during the war, I replied: "I'm not that old!"