Twin brothers heading for Oxford and Cambridge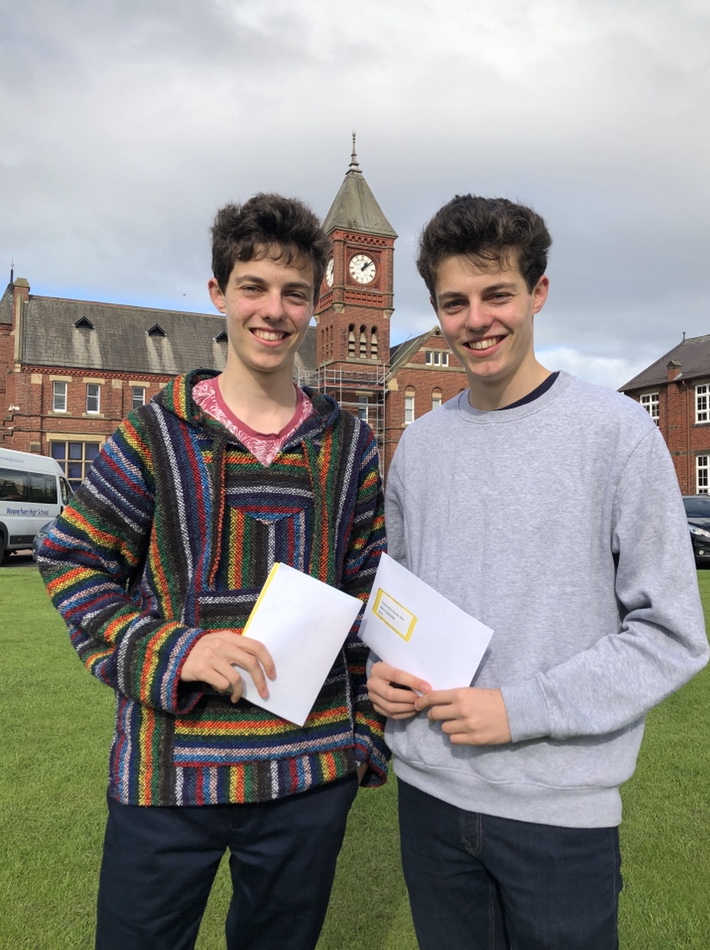 TWIN brothers will be going their separate ways as one takes up a university place at Oxford and the other at Cambridge after both achieved a clean sweep of top grades at A-level.
Harry and Alex Edwards, who live in Ripon, will be joined by nine fellow Ripon Grammar School students who will also be studying at Oxbridge as the school's results once again rank it among the best in the country.
The 18-year-old brothers, who also attended Holy Trinity primary school in Ripon together, said they were excited but also daunted at the thought of embarking on the next stage of their education apart.
Alex, the oldest by 20 minutes, said: "Everyone is going to university on their own for the first time, but being a twin means we have something extra to deal with. It will be strange."
He gained A*s in economics, English and history and will be taking up his place to read law at Cambridge: "I did better than I was expecting. I think being a twin made us both quite competitive, which helped us in our studies."
Harry, who achieved A* in maths and As in religious education and economics, and will now study politics, philosophy and economics at the University of Oxford said: "We deliberately studied separately as we distract each other, but we enjoy debating with each other. Having good natured arguments about various topics definitely helped us hone our skills."
Harry, who, like Alex, has played a key role in school drama and choral performances, has won a prestigious choral scholarship at Oriel College, Oxford, which means he will enjoy singing lessons, plus a small stipend.
The talented pair, whose parents Gill and Simon Edwards run The Little Ripon Bookshop, say they didn't sleep much the night before results day: "I was up all night," said Harry, who discovered he had got on his university course online at 7.30am, before he picked up his A-level results.
"I am really pleased with my results. Oxford is going to be amazing, I am really excited."
Alex added: "My results are better than I was expecting. This is the first time we are going to be apart. I don't think, until it happens, we will fully know what it means."