Why we're planting for the future of our planet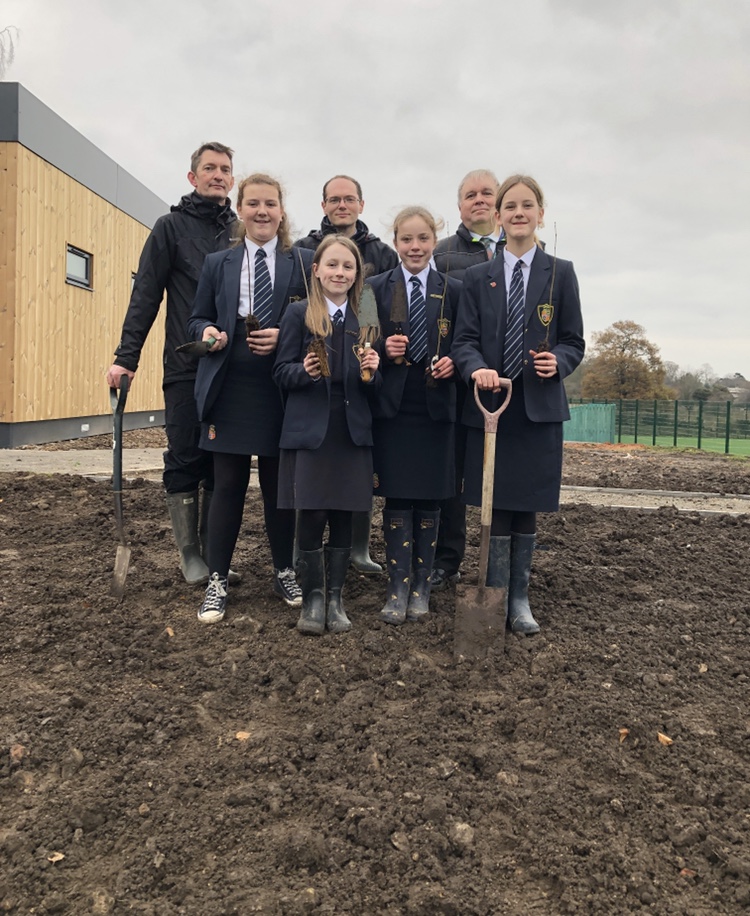 STUDENTS and staff at Ripon Grammar School have joined a mass tree-planting campaign to help tackle climate change and improve the environment.
Armed with spades and trowels and clad in wellies and waterproofs, they got together to begin planting 300 trees, including rowan, birch, shrub roses, oak and hawthorn, in the school grounds.
The trees were donated by the Woodland Trust as part of its Big Climate Fightback campaign, which is encouraging hundreds of thousands of people to plant trees around November 30.
Students Lucy Crum, Martha Jones, Beatrice Webster and Freya Haigh said they were proud to join together with others all over the UK to help make our country a greener and healthier place.
Freya, 11, from Ripon, hopes lots of people will take part: "There should be a lot more trees in Ripon. The more we plant, the bigger difference it will make to the area and it's also good for the planet."
Beatrice, 11, from Ripon, said she was glad to have the chance to join in the campaign: "Why should we waste our time when we could be doing something helpful like this?"
Headmaster Jonathan Webb said the trees, which soak up carbon dioxide and deliver oxygen, were a natural solution but not the only one: "This is just part of our ongoing commitment to a better environment.
"We are also doing our bit to reduce our carbon footprint, shrinking our electricity wattage use by a quarter, thanks to the installation of LED lights, and we're moving towards a plastic-free environment as we phase out all single-use throwaway plastic in school."
Lucy, 14, from Ripon, said she was enthusiastic about what RGS was doing: "It's our world. We're going to have to live in it and need to try to fix it a little bit, at least do something to help."
Martha, 11, from Burton Leonard, agreed: "It's good for young people to get involved. We need to take part in this. We are the next generation and our world is not going to be a very nice place if we don't take care of it."
The Woodland Trust estimates close to a million trees will be planted all over the country during the campaign.
Darren Moorcroft, the conservation charity's chief executive, said the campaign aimed to give people of all ages, wherever they lived, a simple way to make a difference on climate change by planting a tree: "Since we launched the Big Climate Fightback the response has been remarkable."
The campaign aims to reverse the low planting rates of new trees, with England seeing just 1,420 hectares (3,500 acres) of woodland created in the past year, against a Government ambition of 5,000 a year (12,000 acres).
The Government's advisory Committee on Climate Change has warned there must be dramatic increases in planting rates to help meet legal targets to end the UK's contribution to climate change by 2050.