Young poets win through to national final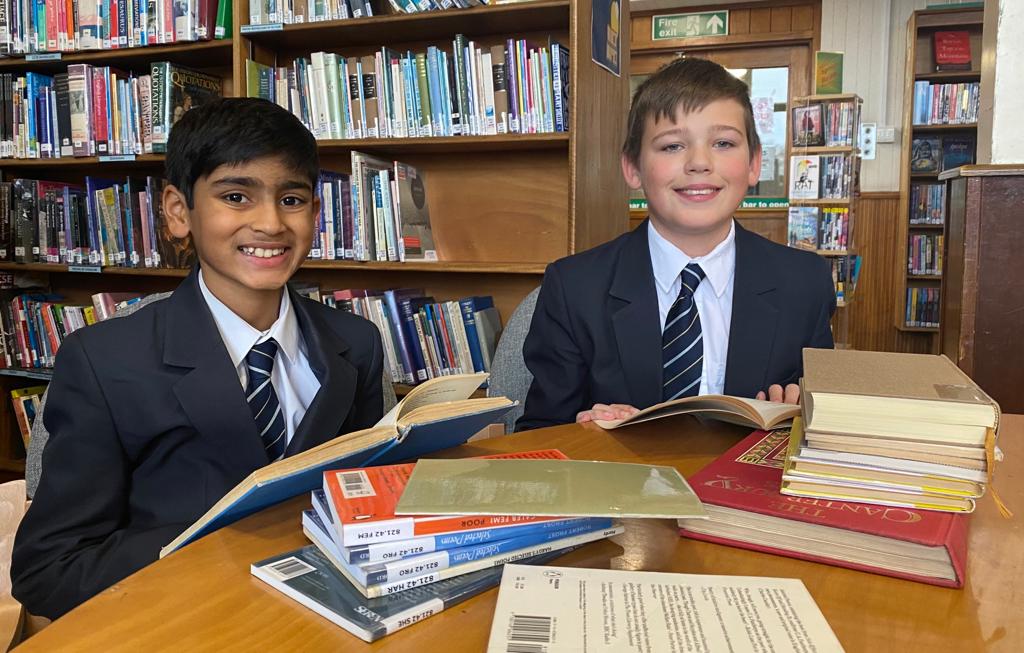 TWO young RGS poets have won through to the final of a prestigious national competition.
Ethan Jackson and Rayansh Nag rose to the National Poetry Day competition challenge to write an acrostic poem – one where the first letter of each new line spells out a word or message – about plants or animals.
The Lost Words competition, inspired by the book of the same name by competition judge Robert Macarlane, attracted entries from all over the country.
Ethan, from Ripon, has been writing poetry for around six years, and was inspired to write his poem, False Widow, after spotting a small spider dangling outside his window.
"Being a slight arachnophobe, I googled what spider it was only to discover it fitted the description of a false widow. Taking inspiration from the eight-legged devil crawling around, I emphasised its venom and naturally brutal nature, which gave me the poem."
The 12-year-old, who aims to become a lawyer, says he enjoys the creativity involved in writing poems and was very excited to be picked: "I did not expect to be put on a shortlist."
Raynash, 11, from Burton Leonard, has also been writing poetry since the age of six.
He was inspired to write about the sea otter after watching the nature documentary Our Planet on TV.
"I was very happy to be shortlisted," he said.
Raynash enjoys chess and STEM club at RGS and his favourite subject is maths.
Ethan likes maths and English and, as well as writing poems and short stories in his spare time, enjoys sport, especially football and rugby.
You can read their poems below