Zoe wins world championship silver for Team GB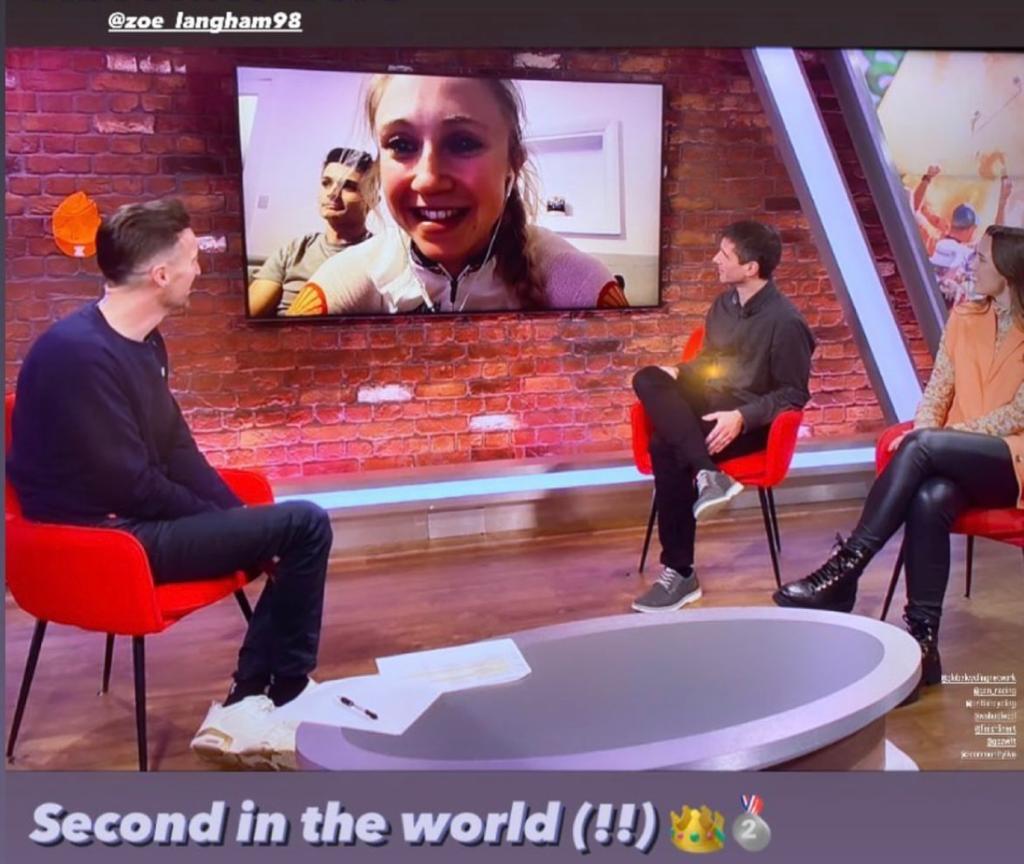 FORMER Ripon Grammar School pupil and junior doctor Zoe Langham has made sporting history once again.
After bringing home Team GB's first ever esports cycling medal last year with a third-place finish, she went one better this year when she took the silver medal in the 2023 UCI Cycling Esports World Championships.
Zoe, 24, who left RGS in 2017 and works long hours in liver medicine at the Queen Elizabeth Hospital, Birmingham, was up against full-time professional cyclists.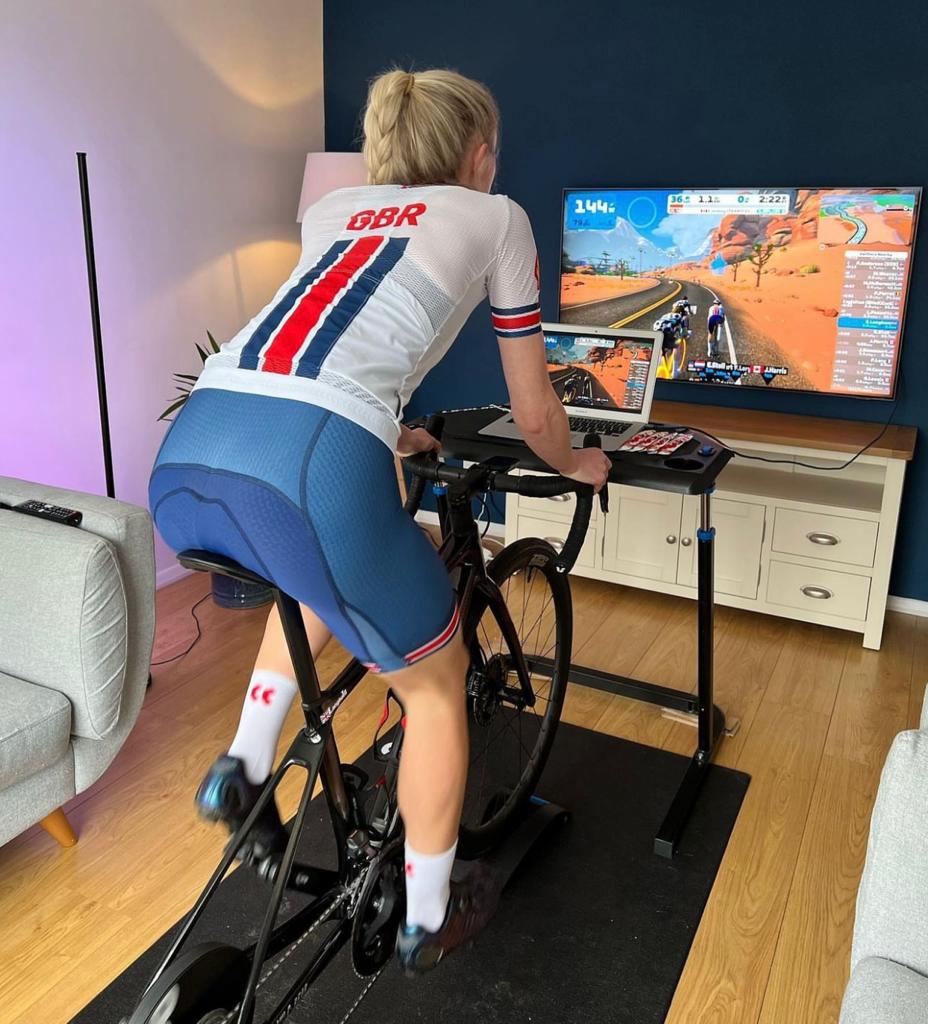 "I rode my absolute heart out surrounded by so much love. It's been a seriously humbling 24 hours as I've realised just how many were watching, cheering me on and supporting me until the end," she said. "It was a fantastic night."
She confesses she had been feeling poorly: "I came into this week quite unwell, so I was really happy just to get to the start line. There was absolutely no mercy out there.The field has seriously stepped up as it does year after year, every single lady who made it did absolutely amazingly.
"Silver is far more than I expected and beyond what I'd have dreamed of. I worked hard in the lead up and targeted the race but had come down with a cold in the days leading up to it. Most of my patients have 'flu, Covid or norovirus at the moment so it was hardly surprising!
"It was only really the support of friends, family and my teammates that made me never give up and keep fighting to the end. Everyone gave it their absolute all, which made for exciting but really tough racing! I'm so proud of the GB team as I am every year."
In the run-up to the race, Zoe, from Thornborough, outside Ripon, was working 12-hour shifts, leaving home at 7am, and training from 11 to 18 hours a week on the bike.
Last year, she earned her bronze medal only hours after finishing a shift in A&E as part of her medical training.
Zoe, who studied medicine at the University of Nottingham, having taken history, chemistry and biology at A-level at RGS added: "I'm fortunate because the hospital is very supportive of my cycling and has allowed me to step down to less than full-time now. It doesn't make it easy by any means, but it does take the pressure off."
E-cycling, which consists of cyclists pedalling on stationary bikes, powering virtual avatars moving on a screen, is rapidly growing in popularity.
Zoe was attracted to the sport as she could accommodate the demands of her medical training, balancing her time on the wards alongside road racing and e-cycling.
She competes for cycling team Pro-Noctis on the road and Wahoo Le Col in e-cycling.
The 2023 e-cycling world championship featured a new format, where competitors faced three short, explosive events, with the first being The Punch, an 13.8km elimination-race where 100 riders competed with only the top 30 moving on the second race.
Zoe said: "If you'd asked me what I'd been happy with at the start of the night, if I'd made it past the first race I'd have been ecstatic."
The second event was The Climb, an 8.5km series of hill repetitions which whittled the field down to ten.
The final ten then went through an event called The Podium, where riders were eliminated one-by-one at a series of intervals until three riders remained, who then raced for the title.
Reflecting on the race, Zoe said: "It makes all the long days at work, trying to train in the late evening hours worth it. It's been really hard to juggle the job I do with the training hours necessary, and female cycling in general is just going from strength to strength.
"It's really lovely to see and be a part of, but it definitely takes its toll. Luckily, now that I've been able to go part-time, I can fit in a bit more training and time to race abroad with my team Pro-Noctis- Heidi Kjeldsen-200 degrees coffee.
"They're a fantastic and very experienced team and I'm very excited to see where things go this year with them."