School Officers
Meet the School Officers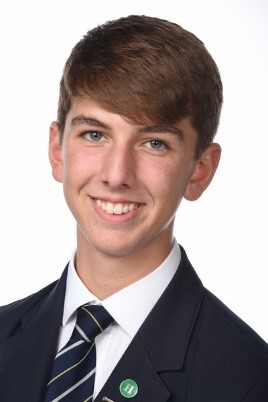 Tom Wilkinson
In my role as Head Boy I would like to encourage all students to make the most of every opportunity that RGS offers. We have an excellent team of School Officers who are here to help you get the most out of your experience this year. I am currently studying: Physics, Mathematics and Chemistry with a view to continue with Physics at university. I am a keen sportsman and particularly enjoy rugby, football, cricket and tennis. I am also interested in Astronomy and volunteer at an observatory in my spare time.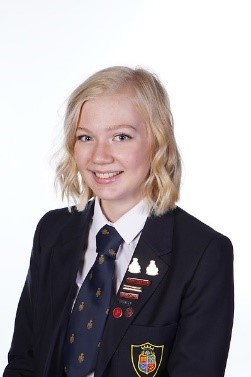 Molly Cushing
My main aim as Head Girl, is to develop the sense of community and student responsibility within the school. I am studying History, Classics, English Literature and French, and I really enjoy being part of house drama every year! I also get involved with lots of sports and activities around school, including netball and music.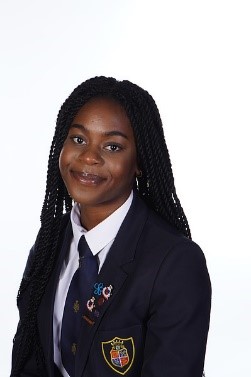 Funmi Sowole
As Student Welfare Officer my role is to make school as easy as possible in terms of student wellbeing and mental health. I hope to build a great team of likeminded students so there's always someone happy to talk to you about anything you need. I take History, Art and Maths for A-Level and enjoy the challenges and skills I've learnt from each subject. I love helping and talking to others and I am a creative person, hoping to study architecture at university.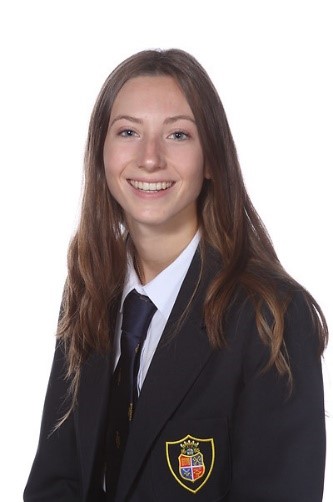 Alice Fundell
I am the School Officer for New Students and I joined the school at sixth form so I understand what it is like to move schools and make new friends. In this role I hope to ensure transition for all new students is smooth, and that there's even more integration within our sixth form. I'm currently studying Spanish, French and Maths at A-Level, and also enjoy playing the piano and clarinet outside of school.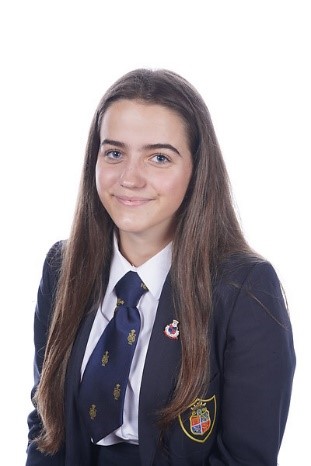 Maddy Cann
In my role as Community Officer, I will be helping with RGS's role in the wider community e.g. with primary schools as well as continuing to build on our school community through integration between new students and different year groups. I study A Level History, English, French and Music, and I swim in the school's team alongside Music and Drama extra-curricular groups.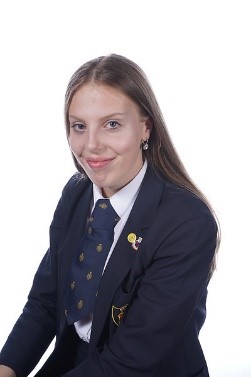 Annabelle Paterson
In my role of Publicity Officer I am looking forward to assisting with the production of the RGS News, publicising school events and informing people about the wonderful achievements of our school community. I am a keen photographer and like capturing and promoting our school achievements. I am studying Psychology, Geography and Art A level and enjoy musical theatre performance.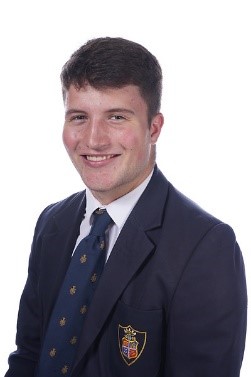 Ben Rickard
I am Head of Porteus House and my aim for this year is to get the whole school more excited about our house system by making it accessible for all, with a wide variety of activities. I study Maths, Further Maths, Physics and Economics, and I also play in the first XV rugby team and Brass Ensemble.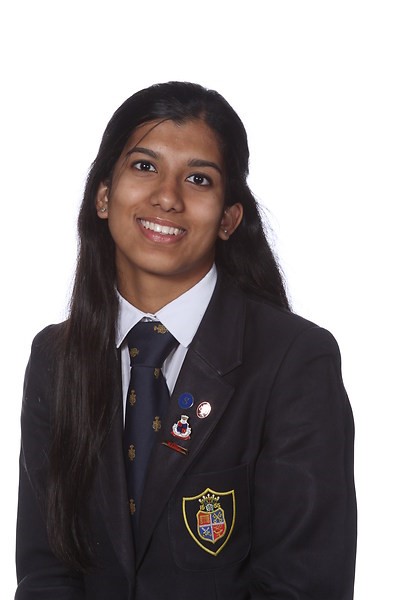 Diyosa Mathew
As Head of School House I will endeavour to strengthen the RGS house system even further. I believe we can improve integration between years can be improved through well publicised house events so all students can embrace their individual talents within school to construct an open, active, and close-knit community. I am studying Chemistry, Biology and Maths for A-Level and I have a keen interest in sports and enjoy volunteering at a local care home.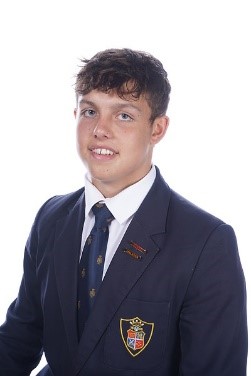 Oscar Lees
I am Head of De Grey House and my main focus is progressing the house system by providing students with a way to represent their house in a variety of competitions and events. I am studying maths, economics and PE, and I also captain the 1stXV Rugby team.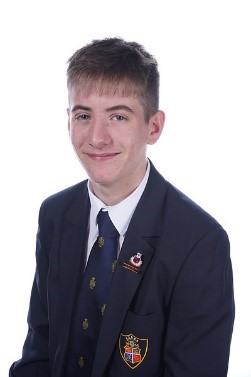 Ed Mewes
I am the Head of Hutton House. My aim for this year is to regularly update the house notice boards, keeping all students up to date on current house events and the house leader board. At A level I am studying Chemistry, Maths and Physics as well as being a member of the sixth form astronomy society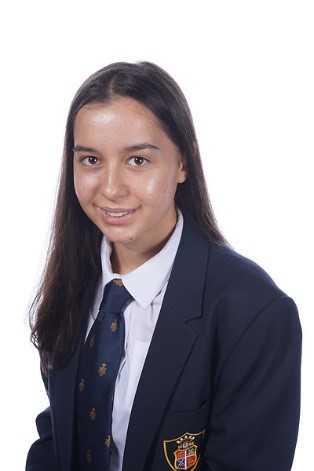 Robyn Kanani
I am Head of Girls' Boarding at Johnson House. What I'd like to achieve this year in terms of my role, is to further develop the concept of our boarding house being a family and ultimately, a home away from home. I wish to further celebrate and recognise the different talents and interests of each individual boarder within Johnson house. I'm studying Biology, Chemistry, Physics, and Maths at A-level, and I currently volunteer at a care home in Ripon during Wednesday enrichment.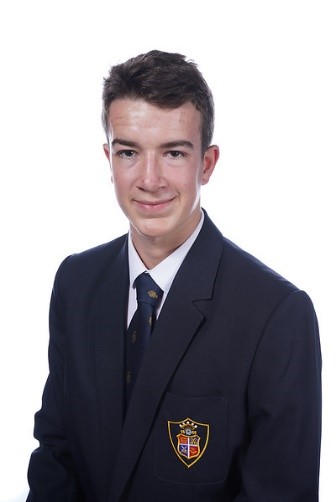 Conor Saxby
My main aim as Head of Boys' Boarding at School House is to create an environment wherein everybody feels comfortable and free to talk as they wish, without being judged. I want to help to integrate different school years to create friendships you may not otherwise have considered. I'm currently studying Maths, Further Maths, Chemistry and Physics, and studied Spanish to AS level.