Students do their bit to help save the planet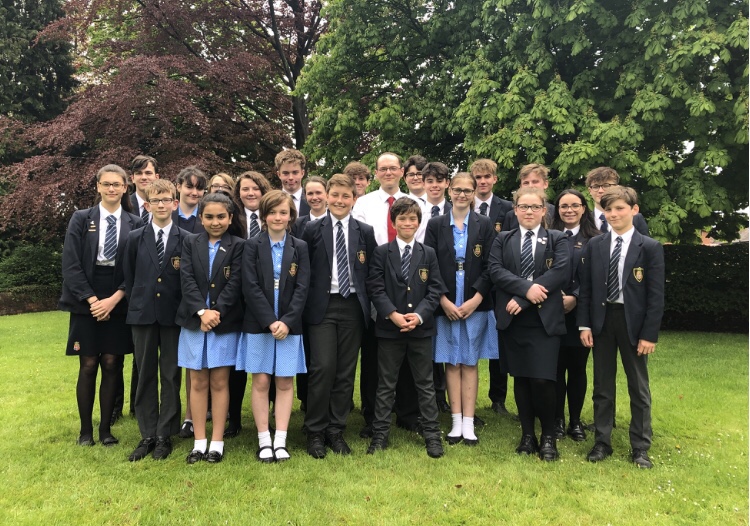 Mr Bruce pictured with his enthusiastic eco-committee squad
ENTHUSIASTIC students have thrown themselves into a new green initiative to help make Ripon Grammar School more eco-friendly by encouraging everyone to do their bit to help save the planet.
More than 20 keen young environmentalists have joined together in a new student-led eco-committee, supported by history teacher David Bruce, to tackle issues such as energy reduction, littering and improvements to the school grounds.
They want to rid the school of unnecessary plastic waste, and are planning to plant trees to improve the environment and help encourage wildlife.
Second form student Ben Lancaster said he felt extremely privileged to be part of the new eco-committee: "We are currently conducting an environmental review," he explained. The committee has been split into ten sub groups to investigate and work on a range of key green issues, including transport, water, biodiversity and global citizenship.
*Just a few of the initiatives we are already taking at RGS to help reduce energy usage and improve our commitment to a sustainable future - and which our eco-committee hopes to build on - include: re-cycling items such as used pens, food and wrapping waste; school communication and academic reports have been moved to email; £50,000 has been invested in energy-efficient LED lighting; we have installed 250 new low-wattage computers; we hold regular assemblies on personal responsibility, waste management and recycling.
One of the first eco-committee meetings