The Great RGS Bake Off 2016
On Sports Day we took the opportunity to invite the visiting Mayor and Mayoress to judge this year's Great RGS Bake Off cake decorating competition.Once again we were amazed with the standard of entries and the effort that had gone into decorating a cake with a book theme.Titles represented ranged from Noughts and Crosses, through Lord of the Rings, to a cake based on Tintin which featured a checkerboard interior!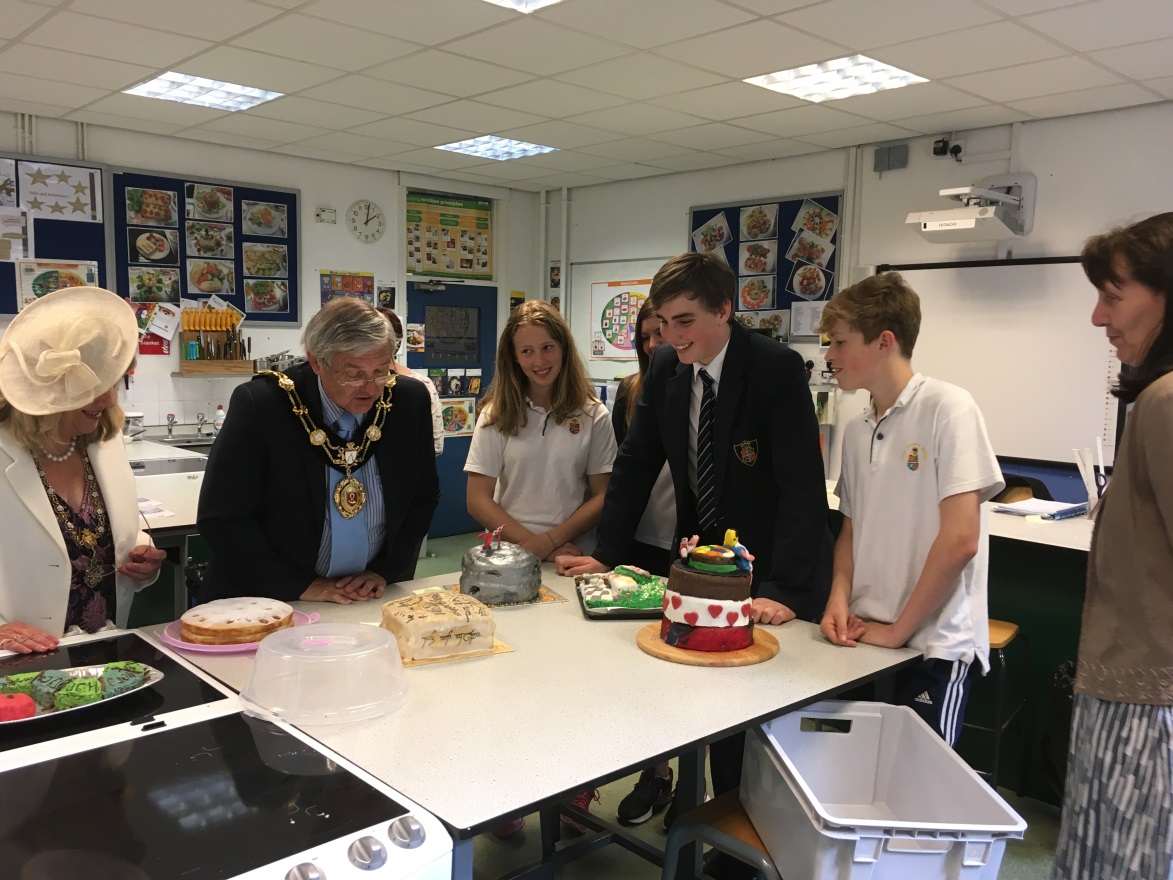 The Mayor and Mayoress, accompanied by student ambassadors, took their time judging the cakes and found it quite tricky to come to a decision.However, finally the winner was chosen as Abbie Pearce in First Form for her three tier Alice in Wonderland cake for which she had modelled not only Alice, but also Tweedle Dum and Tweedle Dee and the white rabbit in icing.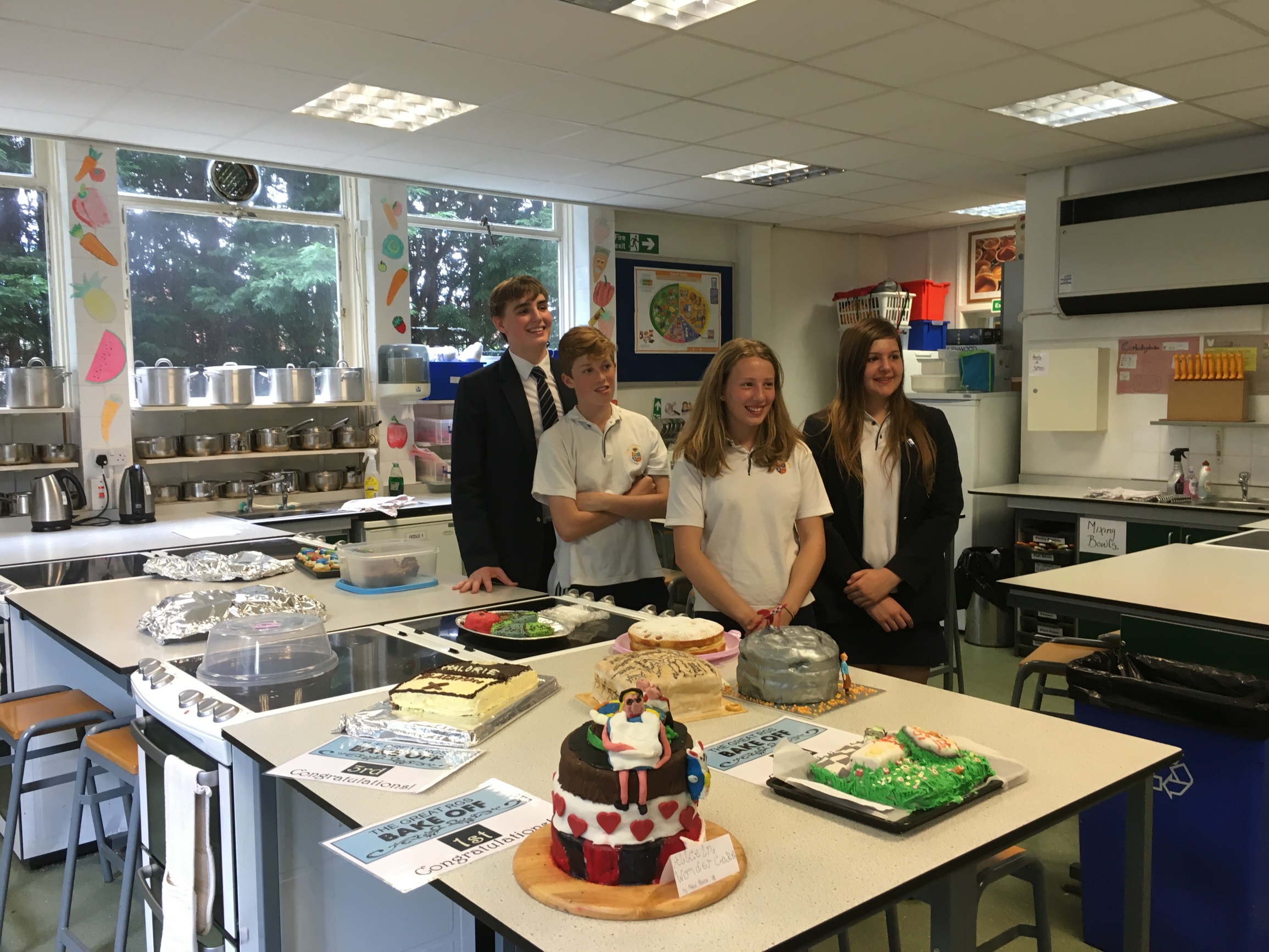 Runners up were Gabi Feingold in the Lower Sixth for another depiction of Alice in Wonderland, and Charlotte Lister in First Form for her Noughts and Crosses cake.A parent entry featuring Middle Earth from Ms Shackleton won the parent's commendation.
Finally we sliced up the wonderful cakes and sold them at break time in aid of our current school charity, the Yorkshire Air Ambulance.A grand total of just over £80 was raised.Thank you all for your entries and contributions to the Great RGS Bake Off.