Ambitious Mehreen gets a kick out of her sport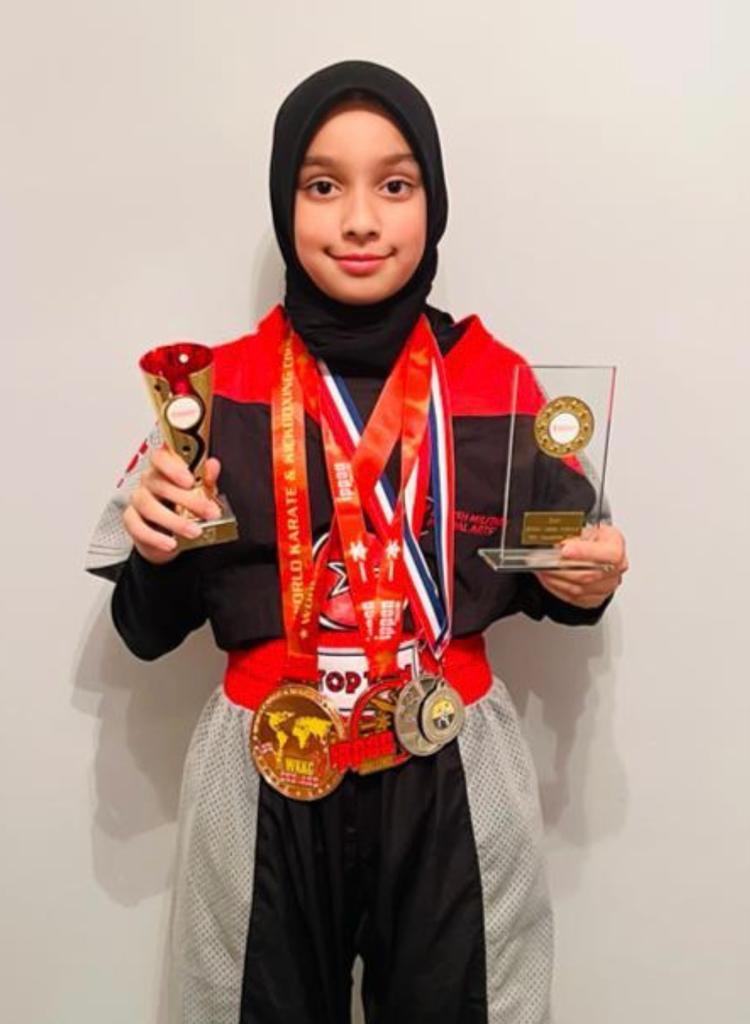 A TALENTED young RGS athlete is getting a kick out of an usual sport.
Year 7 student Mehreen Syed has just won her brown belt in kickboxing, which she first took up at the age of four, and now has ambitions to compete for her country.
The 11-year-old, who trains in Leeds, has won something in every competition she has entered, including two major national competitions.
She says: "What sparked my interest was when I went to my first ever competition. The environment and competitive spirit made me want to go on and on. My ambition now is to achieve my black belt and represent England."
Mehreen, from Ripon, is also a keen swimmer, hockey player and gymnast and has trained in lifeguarding.
She juggles all this, alongside her studies, with the two hours a day, two days a week, she spends on her kickboxing training and plans to go to university after RGS.