Bright lights, Man City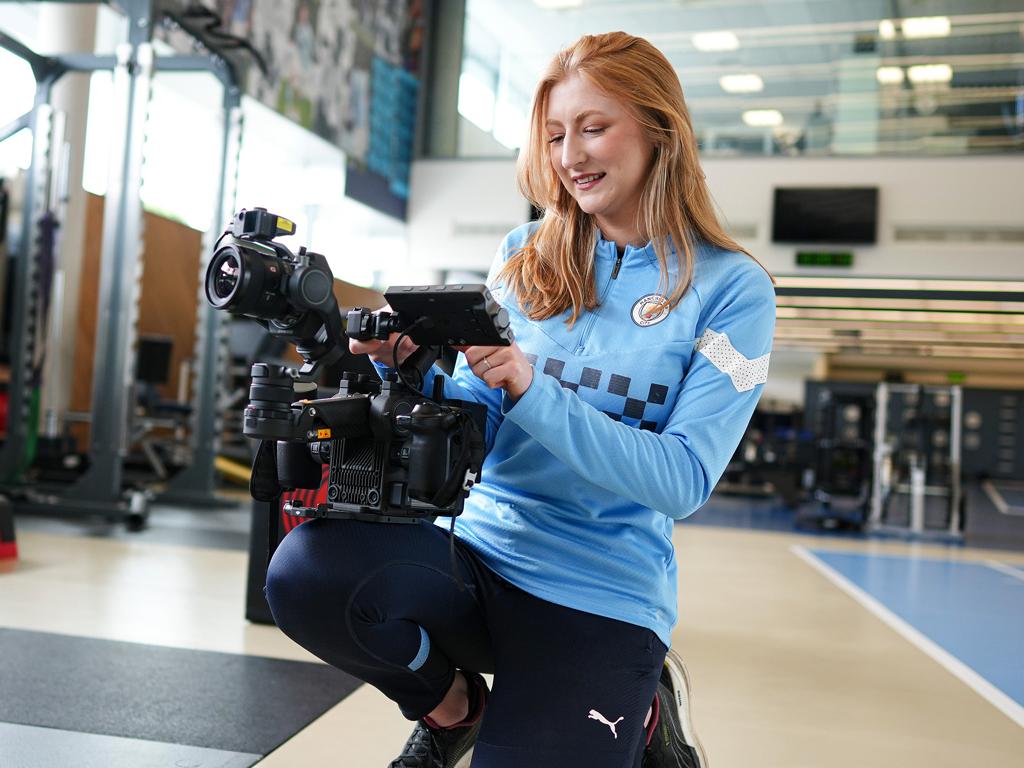 Film maker and football fan Harriet Jones has been at the heart of the action throughout Manchester City FC's remarkable Treble triumphs. As first team producer, she plays a key role in documenting the club's history and credits RGS with helping her develop the ability to express herself creatively
The 26-year-old, who studied art, English literature and religious education at A-level, left in 2014 to take a degree in religious studies at the University of Birmingham, followed by a master's in film & television.
Harriet, whose job takes her all over the world, was nominated for the Young Talent of the Year 2022 title, up against broadcasters from channels including Sky and Channel 4, at the Sports Broadcast Awards earlier this year.
Having enjoyed art and musicals at RGS, as well as playing for the girls' football team, she adds: "Next August I am getting married to my lovely partner David Fink, we met at Ripon Grammar School so thank you for bringing us together!"
David is now an acoustic consultant: "He's a big City fan which is lucky for me as I don't think he ever gets bored of seeing my work (hopefully!)."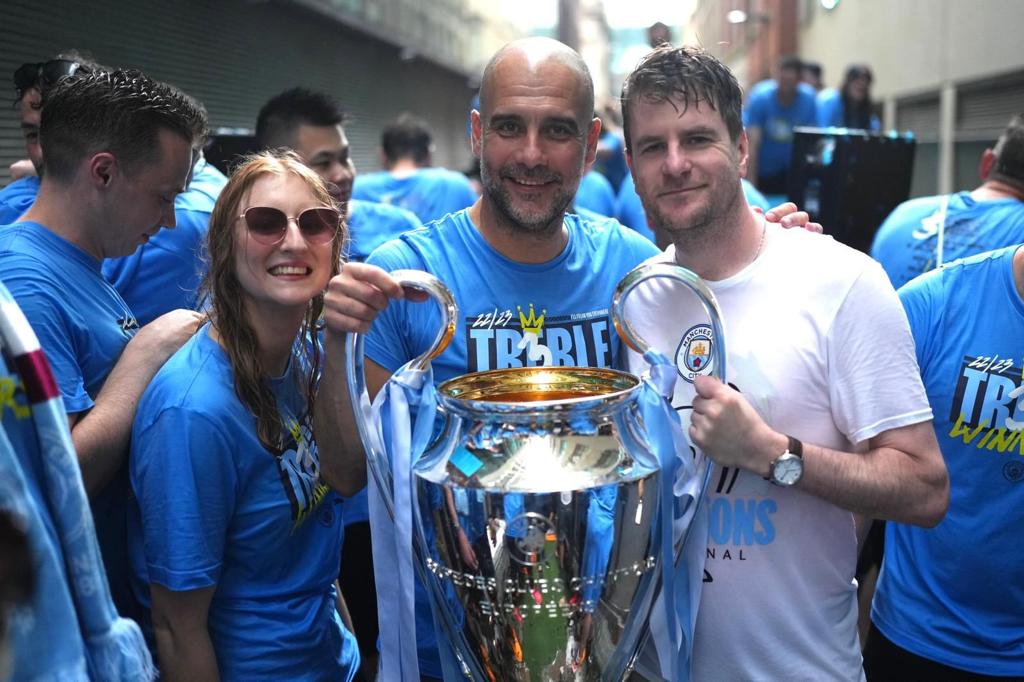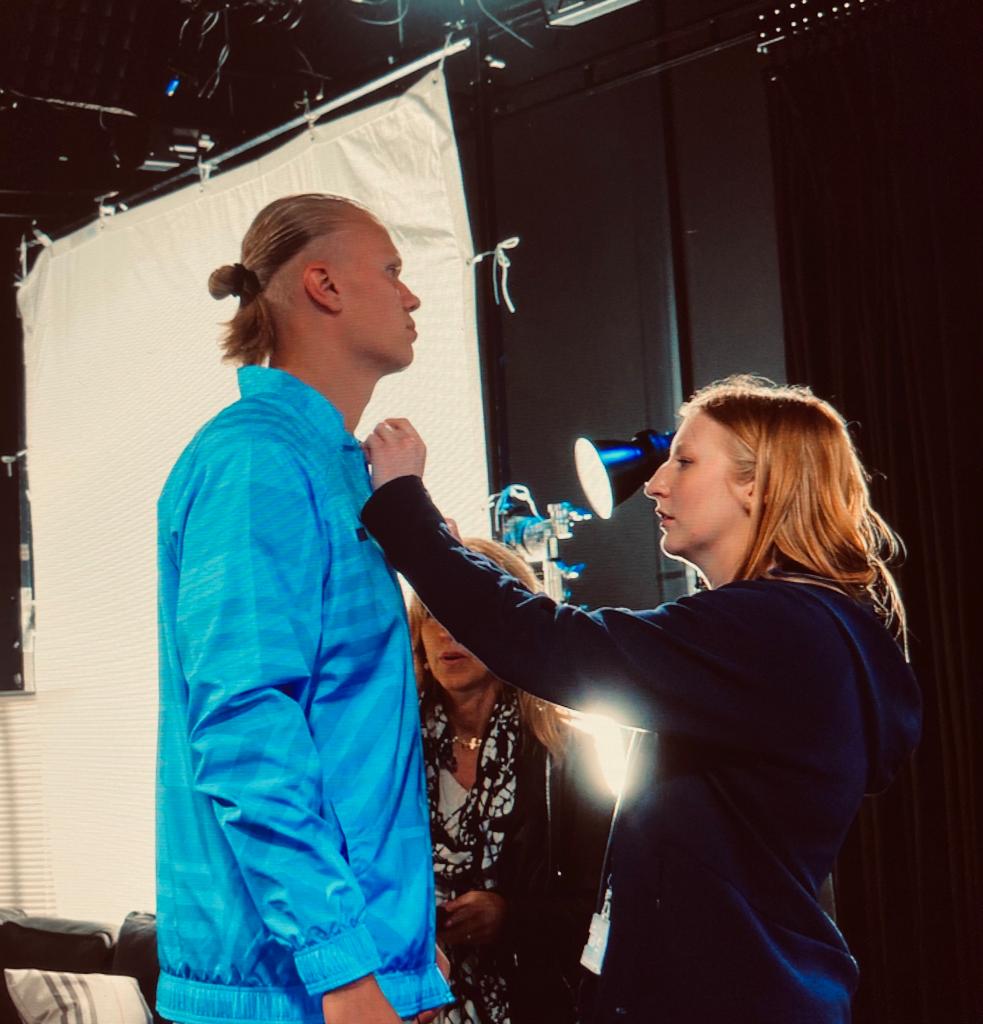 Q: What did you do after leaving school?
A: Immediately after leaving I got myself a part-time job at a dog kennels where I gained valuable experience and earned money in preparation for university. I went on to the University of Birmingham studying religious studies, before moving on to a master's degree in film & television. It was quite a leap from studying religion to film, but I knew in my gut that I wanted to allow myself to be as creative as possible in my future job.
Q: How did your career path progress after university?
A: As I was told (warned), the film and television Industry can be very tough to break into. During my time at university I had a part time role as a fan experience worker at Aston Villa Football Club. When I transferred to a film degree, the club were fantastic at allowing me to gain some filming knowledge by offering me work experience on a variety of shoots. I have loved and followed football for several years so this was a real joy for me. After university, I moved back home to Ripon with my parents whilst I searched for a full-time role. Patience and persistence was key at this point. I probably applied for more than 100 jobs, some in film and some quite loosely connected. After around three months I landed my first full-time filming job with a wedding videography company. This gave me a fantastic opportunity to really develop my filming and editing skills in a very fast-paced, high-pressure environment. I was really enjoying the nature of this role, and then Covid hit! The wedding industry came to a halt, and I decided after two years it was time to move on to something new. An assistant producer role opened up at Manchester City and I applied, aware that my chances of landing a job at one of the best football clubs in the world were likely very slim. Obviously, I did something right and I got the job! I've never been so nervous and excited all at the same time, aware of the magnitude of the opportunity. Two and a half years later and I have managed to gain a promotion to 1st team producer. I am absolutely loving my time here and can't wait to see what the future holds.
Q: Can you outline a typical day?
A: This is a tough question to answer! No two days are the same here and that is what I love the most. Whether it's capturing a training session, hopping on a plane to a Champions League fixture or editing an episode of Inside City, I'm always on the move and never know exactly what the day will bring!
My job involves a mixture of many roles in one, including directing, producing, filming and editing, and the content I and the team film feeds our social channels and our website, as well as the City + subscription service and Recast Channel streaming platform.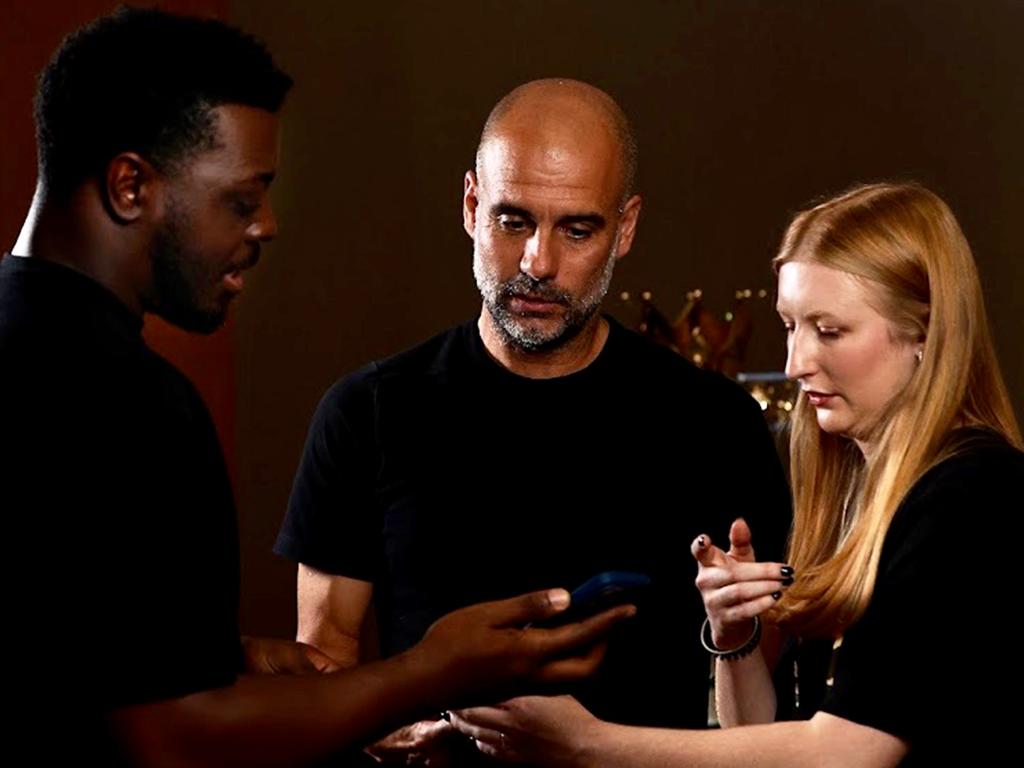 Q: What have been the highlights of your career to date?
A: A lot of our content emerges from the incredible success of our women's, men's and academy teams. My role is focused on our men's team and since I have started working here I have had the chance to be involved in three Premier League titles, three Champions League finals a Carabao Cup win and two FA Cup finals. To win the Treble was a new highlight for me. I'm still on cloud nine! As if the FA Cup result wasn't enough, we were welcomed back to Manchester by Elton John at the airport which was just a completely surreal moment for everyone I think! And then going on to win the Treble, that was unbelievable.
To play a key part in documenting the club's history has been a privilege, but I think my highlight so far has got to be the last game of the season last year against Aston Villa, which saw us turn the game around and subsequently lift the Premier League trophy! I was also appointed as our lead producer on Erling Haaland's first interview for City, which was a huge highlight for me!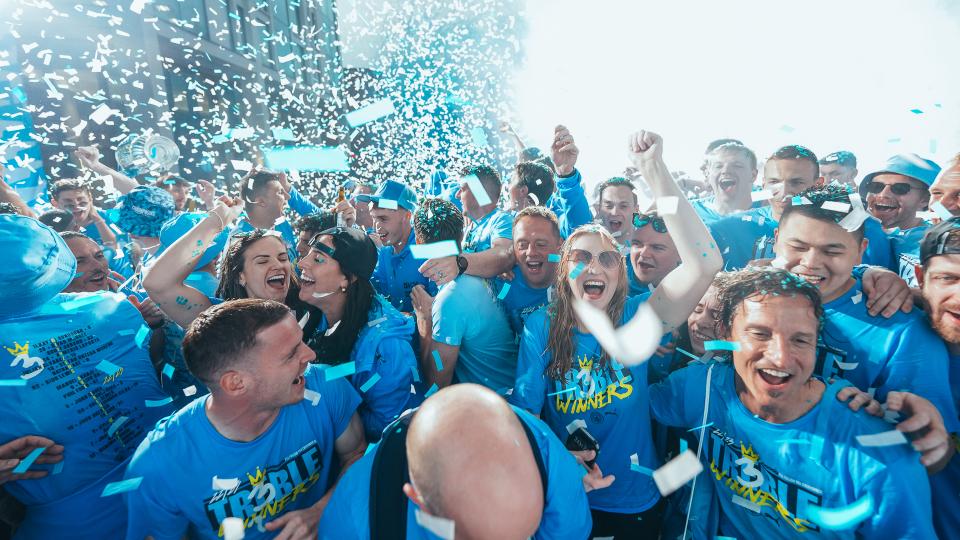 Q: What's the best bit about your job?
A: I think the best bit about the job is not only the fact that it allows me to develop so many skills, but also the life experience it has given me. I have travelled to countries that I probably would never have had the chance to visit and I feel more confident than ever in my filming and editing abilities. Our pre-season tour in Texas and Green Bay was an experience I will remember for life. We all worked our socks off, but it was more than worth it for the quality of content produced. Working at City gives me the opportunity to use the latest camera equipment emerging from the film industry which is something I am very grateful for. The team I work with is also incredible and the job would not be the same if it weren't for the great people around me.
Q: What have been the biggest challenges you've faced?
A: The biggest challenge is just adapting to the extremely fast paced environment of working for such a successful club. It is the most demanding job I have ever done, but that is exactly why I love it! It absolutely pushes me to produce to the best of my abilities.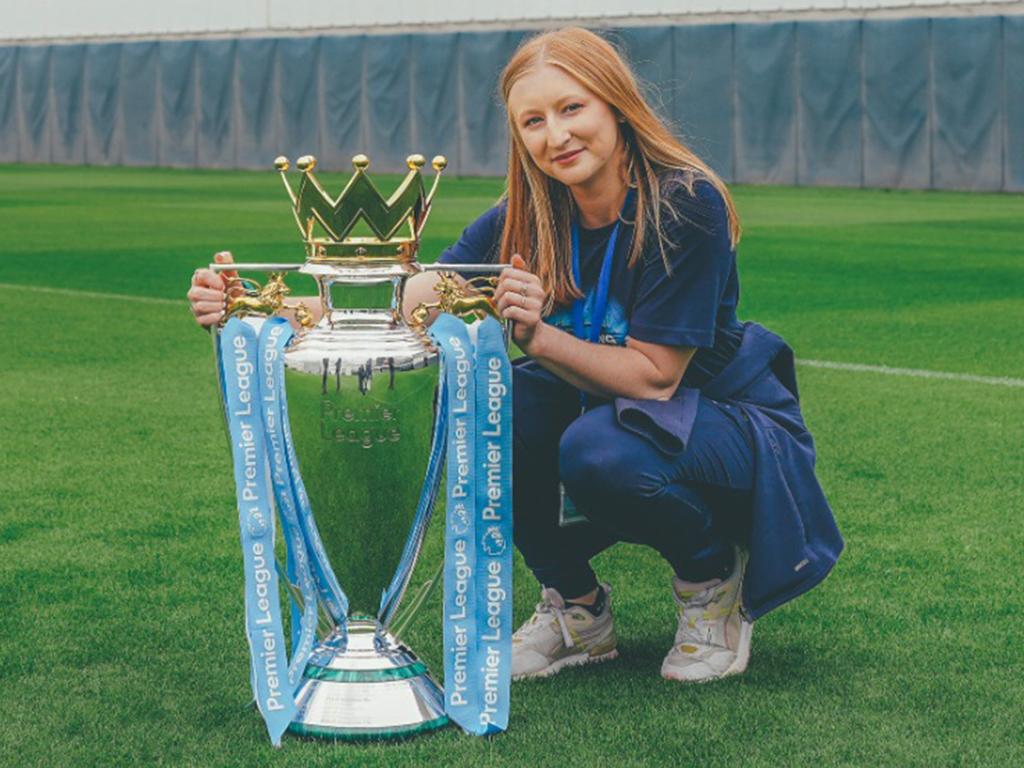 Q: What first got you into football?
A: When my dad and brother forced me to go to a Sunderland game after years of nagging! We lost 3-0 to Everton, which should have been enough to put me off Sunderland for life, but oddly enough I had an amazing time and couldn't believe how incredible the atmosphere and experience was.
Q: What football team do you support?
A: Deep down I will admit I am a Sunderland fan. However, obviously I do now also support City! I did play a few games in Mr Clarke's girls' team at RGS, but I remember missing an absolute sitter which still haunts me to this day! I had to fight my way off the subs bench after that!
Q: What other extra-curricular activities were you involved in while at RGS, and how valuable were they?
A: I loved to take part in any additional art sessions that were available, as well as being involved with many musicals that the school put on. All these additional activities developed my ability to express myself creatively, something which has been integral to my role at City.
Q: What do you wish you'd known back then?
A: I think I always just wish I had more confidence in my own abilities, as that is the best way to truly excel and push yourself. If you believe you can do something it gives you the best chance of achieving your goals! It took me a long time to learn this, but now I feel more confident than ever.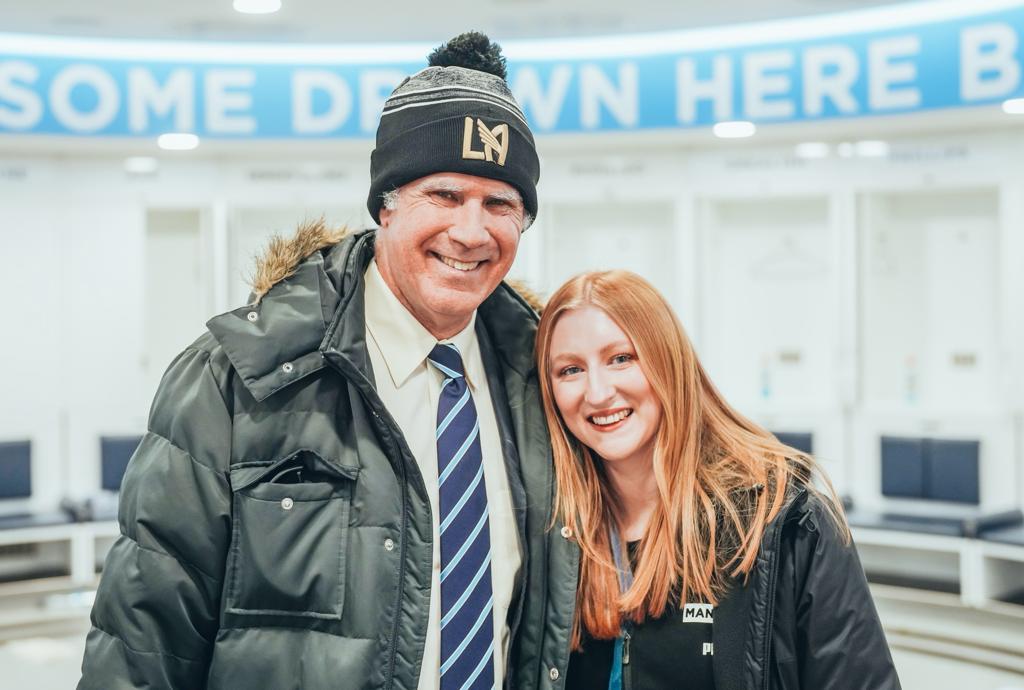 Q: What was your dream when you were at school?
A: I always wanted to be a vet. I absolutely love animals and wanted to make sure I was helping them in some way. I wouldn't have got very far - I am far too squeamish!
Q: What is the one piece of advice you'd give students interested in following a similar career path?
A: Don't give up. Gain experience wherever you can. Making cups of tea at a production company can get you a very long way. Showing that kind of enthusiasm when carrying out the 'smaller' jobs is what gets you far.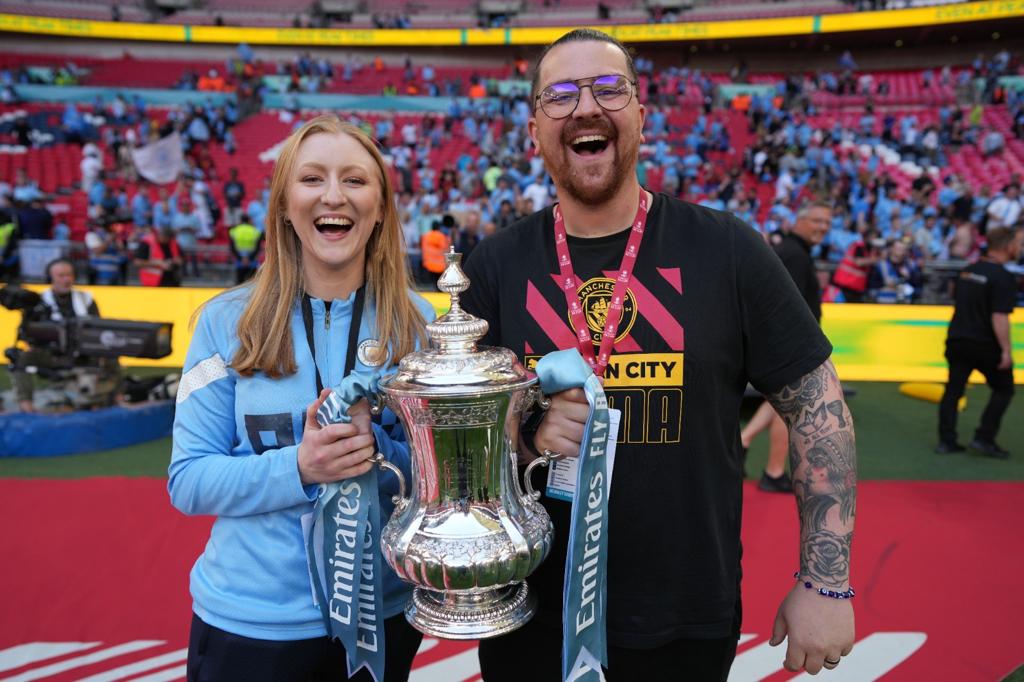 Q: Who was your favourite teacher and why?
A: Mr Walker (IT). He was not only a great teacher but also encouraged you to enjoy learning, whilst caring about you as a person as well as your education.
Q: What would you say has been your greatest success?
A: I think my greatest success has been my nomination for Young Talent of the Year 2022 at the Broadcast Sport Awards earlier this year. I was absolutely stunned that I had been entered, yet alone shortlisted! Sadly, I did not win but the whole experience was incredible and made me feel very appreciated by the club and my fellow colleagues.
Q: What do you miss most about Ripon?
A: My parents! My mum and dad still live in Ripon and I don't see them as often anymore. We still make as much time for each other as possible though and it's always a lovely catch up when we can meet up.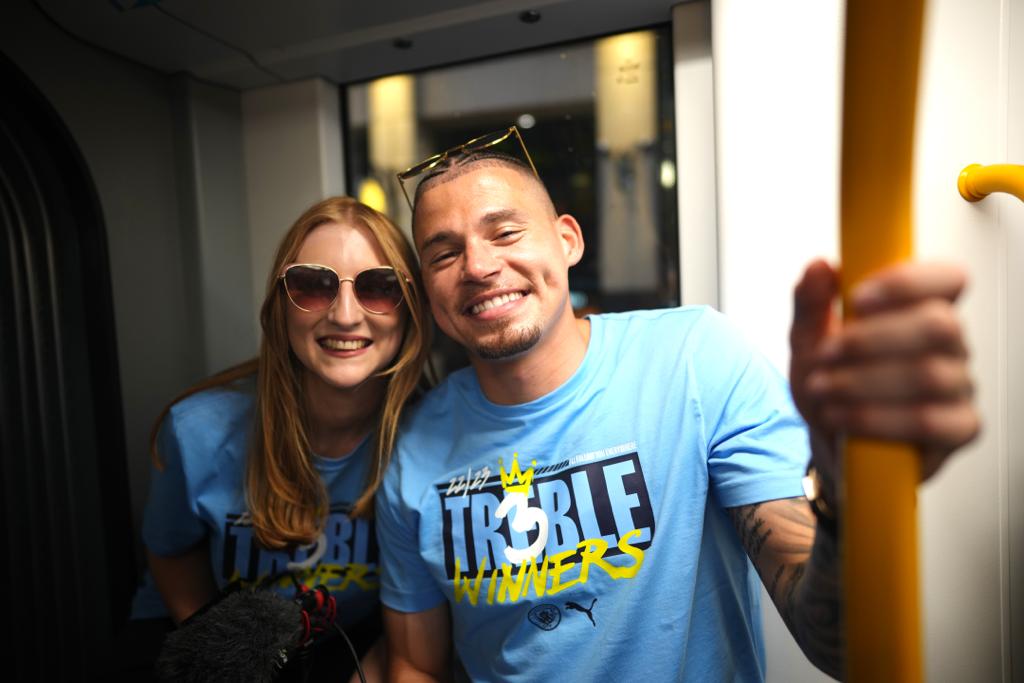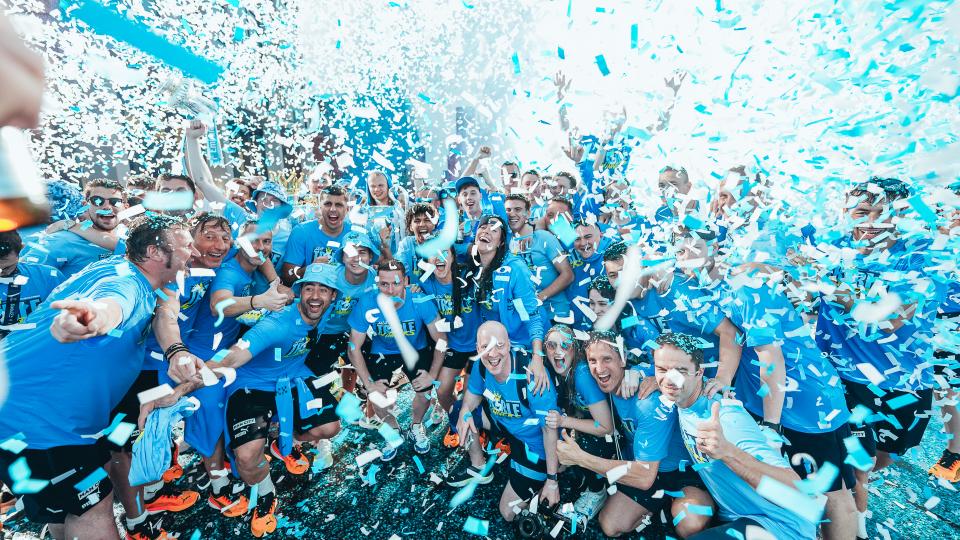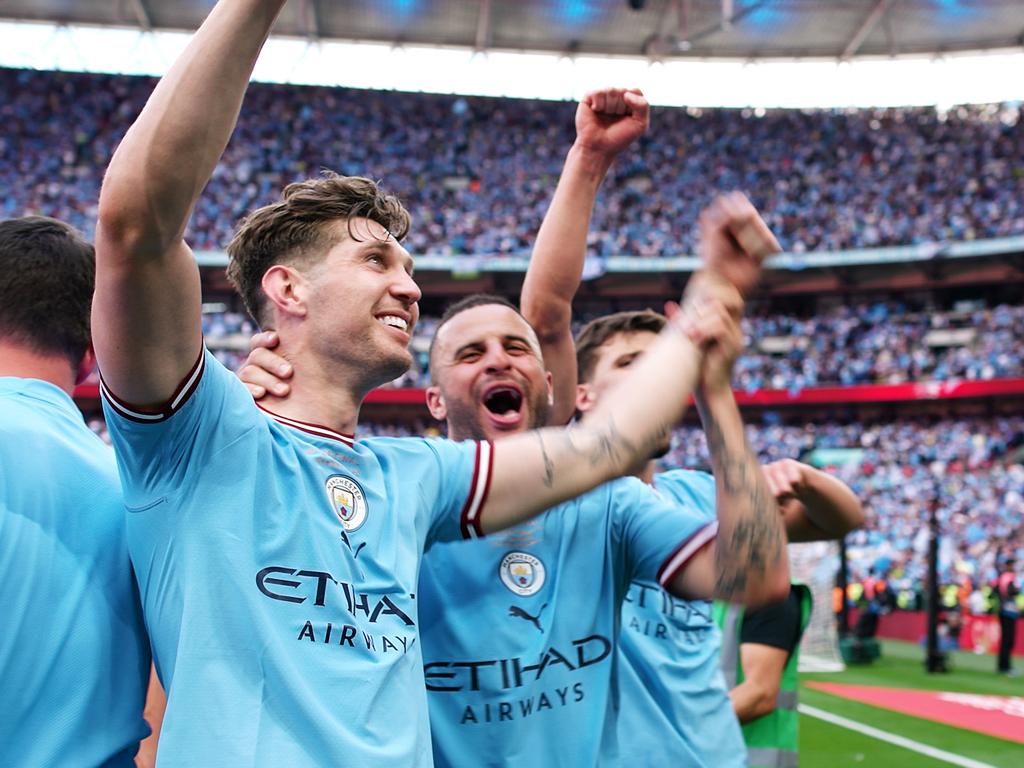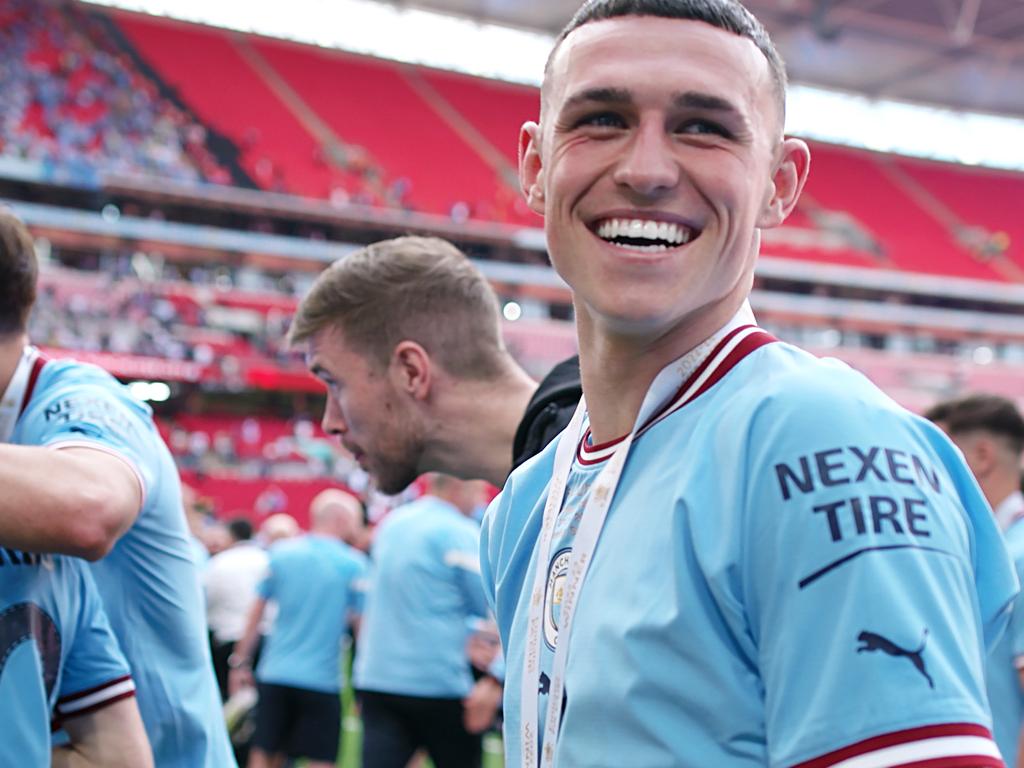 Picture captions, from top:
Harriet and colleague hold the 2023 FA Cup
Harriet with the Premier League, FA Cup and Champions League Cup
Man City manager Pep Guardiola, Harriet and a colleague with the Champions League Cup, after winning the Treble
Harriet with Erling Haaland, micing him up for his first ever City interview
With Man City manager Pep Guardiola, filming his contract extension
Treble celebrations
With the Premier League trophy won in 21/22 season last year
With Hollywood royalty Will Ferrell, who visited the dressing room after a match to meet players
Harriet and colleague hold the 2023 FA Cup
With Kalvin Phillips, Manchester City and England midfielder on the tram
More Treble celebrations
Two screenshots from Harriet's video footage which I captured post-match on the pitch