CAREERS: How charity work opened my eyes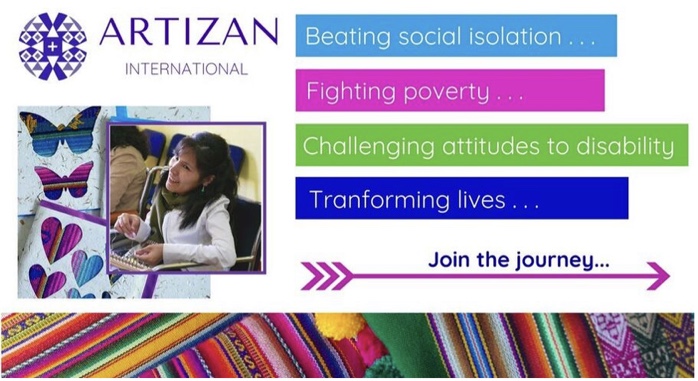 OLIVIA WHILD reports on her work experience with a Harrogate-based charity which helps people with disabilities
I ATTENDED work experience at Artizan International based in Harrogate, which is a charity working to help people with disabilities globally and locally.
When I first arrived, I entered a shop that they run and, on first impressions, I assumed this was the main work of the charity. However, there is so much more to it than this, and during my first first morning I learnt how the aim of the charity is to empower and support people with disabilities, not only in the local community but further afield in developing countries through creative, therapeutic activities, crafts training, and social enterprise.
The products in the shop are all handmade overseas by people with disabilities and in return, the charity will offer them financial support. I learnt that in Ecuador and Peru, the countries Artizan supports overseas, people with disabilities are not supported and because many are unable to work, they struggle financially. In the UK, the focus is on tackling the social isolation people with disabilities face.
From my experience of working at the charity, I have come to understand that many people with disabilities have struggled significantly more due to the pandemic, as it increases social isolation. When I took part in a mosaic session, I was able to see the impact sessions like this have on people, as it allows them to chat as they work. I learnt how it gets people out of the house and gives them a chance to create something which is a great feeling.
I also spent time in the shop, run solely by volunteers, some of whom are people with disabilities. I was able to see the impact of this on wellbeing, as being able to feel as though you are contributing and being able to interact with customers really does benefit people. One young person with disabilities, whom I worked with, explained how he looks forward to volunteering every week. To think that this opportunity has made such a difference to someone's life was an extremely rewarding experience, as it opened my eyes.
Artizan International is an incredible charity and I thoroughly enjoyed my time there.
Discover more here: