Chemist fizzes with delight while athlete scores high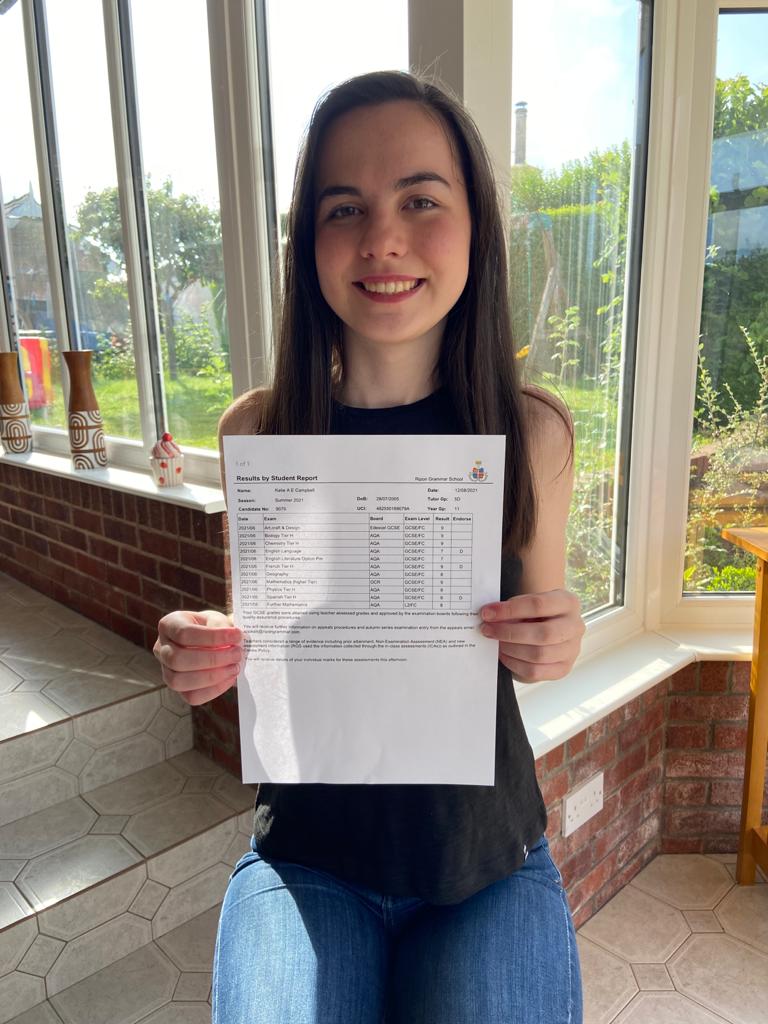 ASPIRING chemist Katie Campbell was fizzing with delight when she collected seven 9s, two 8s and two 7s in her GCSEs.
Katie, from Ripon, plans to study chemistry, biology, maths and geography at A-level before studying chemistry at the University of York.
The 16-year-old, who works part-time at Ripon Racecourse, said: "I would like to thank all my teachers for their help and support over the past two years."
Her classmate, athlete Jasmine Cheung, 15, from Sharow, scored an impressive three 9s, five 8s, two 7s and one six.
She will now study maths, chemistry, psychology and economics at A-level and hopes to study maths at university.
As well as competing in gymnastic competitions and in athletics with Harrogate Harriers, Jasmine works twice a week in a local Italian restaurant.