CLASS OF 2022: A-level round-up
We caught up with some A-level students on results day to discover more about where they're heading next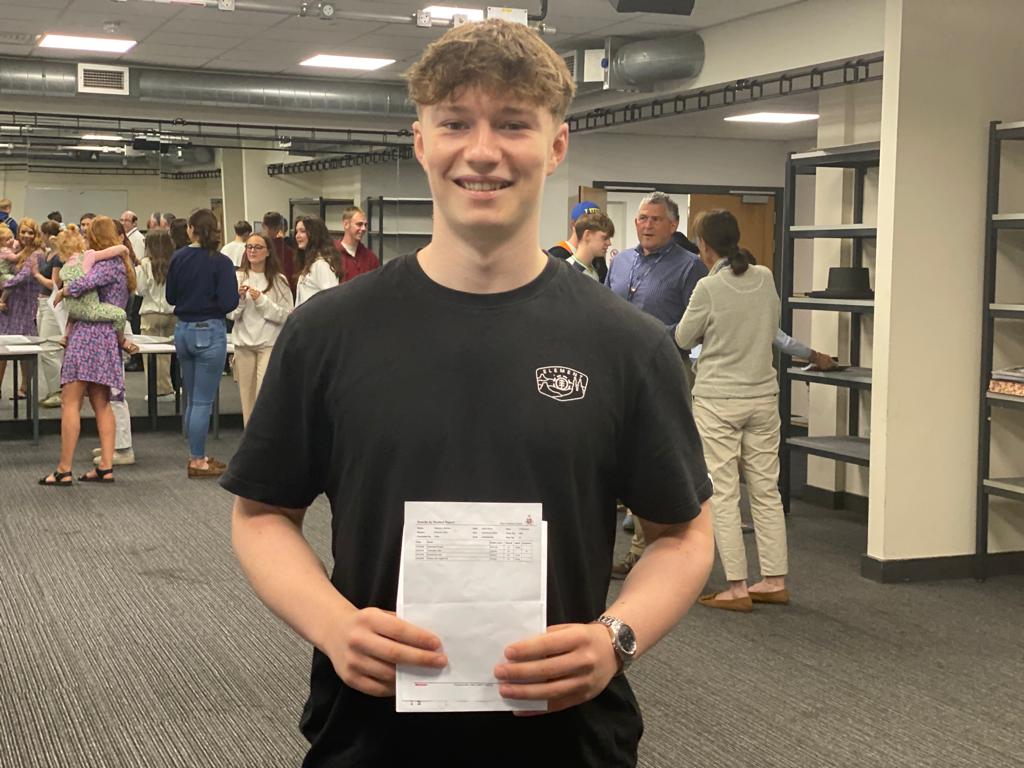 Marcus Bartlem, 18, from outside Bedale, is looking forward to working during his gap year, when he plans to travel through Southeast Africa with two friends from RGS. The teenager - who achieved A*s in chemistry and economics, and A in history and an A* in his EPQ - won an army scholarship, worth up to £18,000, to help fund him through university and guarantee a place to train as an officer at the Royal Military Academy in Sandhurst. He has a deferred place to study history at the University of Edinburgh. The RGS head boy found his student leadership role challenging, he says: "However it helped me to learn how to balance different aspect of my life."
He adds: "I have thoroughly enjoyed sixth form despite the challenges that it posed. However I am also excited to move on from RGS and to see what comes next, although I will always fondly look back on my time at RGS and the people who made that time the experience that it was."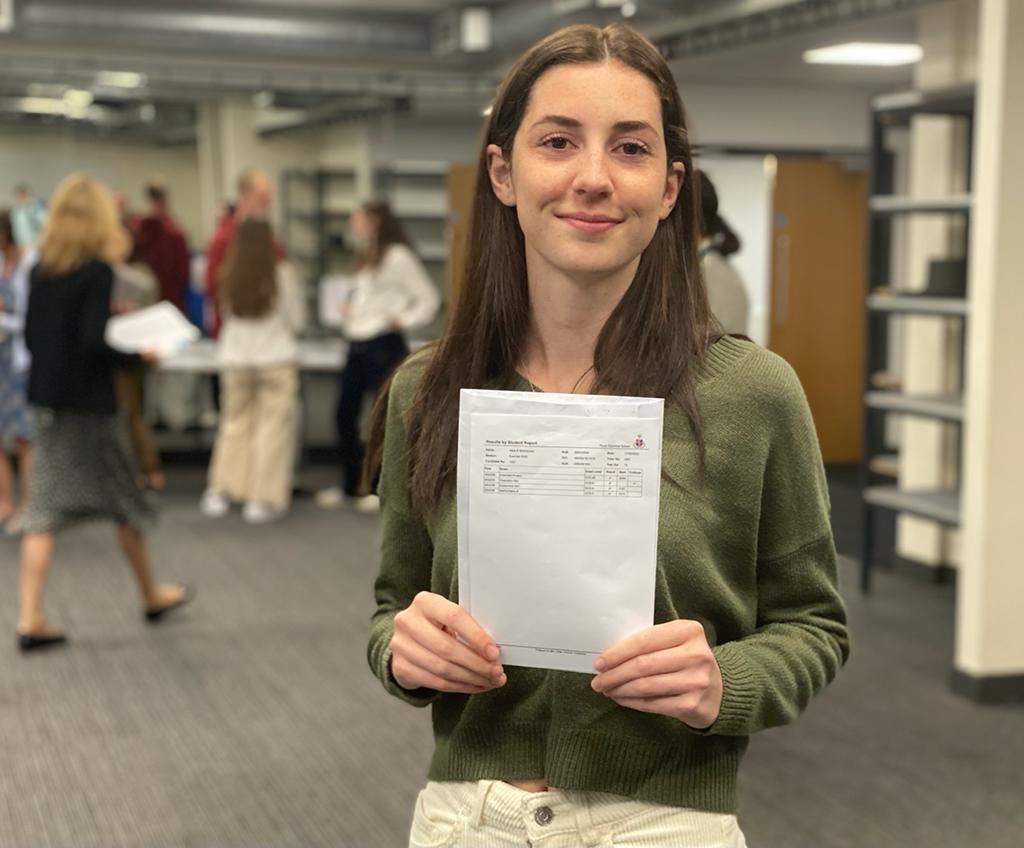 Alice Simmerson, 18, from Markington, will study politics, philosophy and economics at St John's College, Oxford, having achieved four A*s in economics, maths and chemistry and her EPQ. In addition to part-time work as a housekeeper in a local hotel, Alice juggled her A-level studies with playing hockey and working for the Prince's Trust, in addition to helping younger students in food technology lessons.
"I'm not sure what I want to do in life yet but after university I would like to work in the financial sector and later potentially enter politics."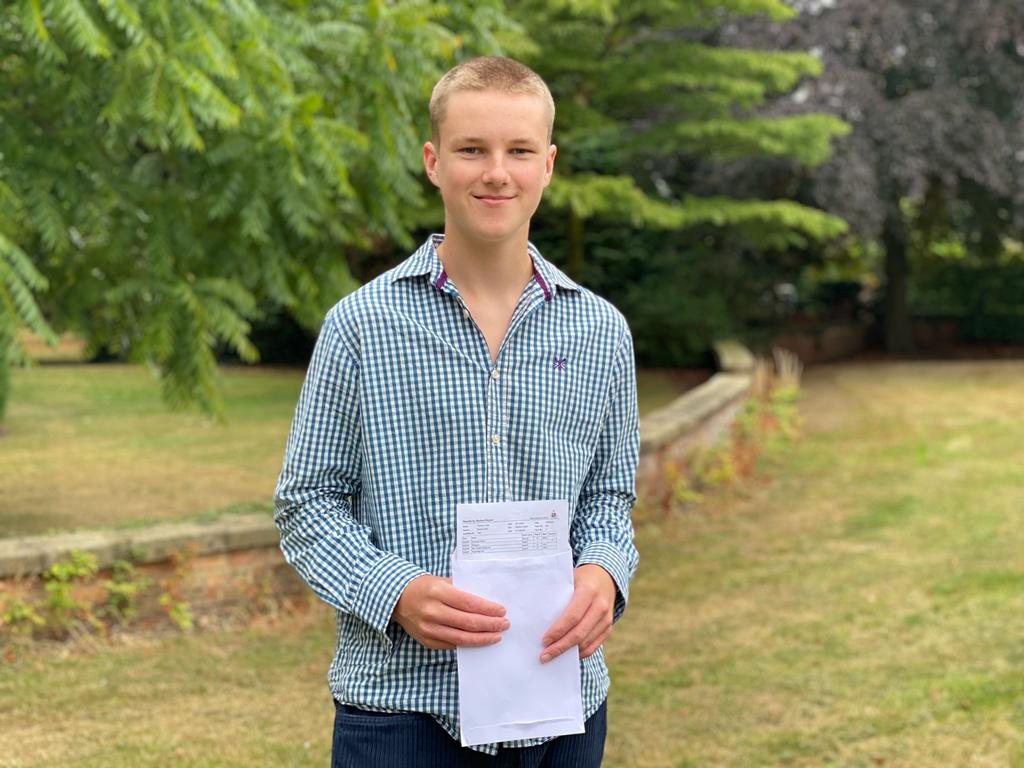 Tom Cave, 18, of Burton Leonard is taking a gap year in order to travel and gain work experience having achieved A*s in psychology, biology and his EPQ and an A in design technology. The aspiring lawyer aims to apply for a highly competitive six-year solicitor apprenticeship.
"If you are successful, it allows you to work in a law firm for a salary, alongside studying for an LLB law degree. By the time you qualify as a solicitor, you will have both academic knowledge and legal practical skills and experience," he explains.
He adds: "During A-levels it was hard to get in-person work experience due to COVID. I completed massive open online courses (MOOCs,) a legal EPQ and virtual work experience, but plan to supplement this with in-person experience next year.
Tom, who joined RGS in sixth form, juggled his studies with working as a waiter at a local hotel, in addition to volunteering at Ripon Walled Garden: "I came to RGS from another school and everyone was really welcoming. It was challenging due to Covid, but also amazing to meet a whole new group of people and I've never looked back.
"I really enjoyed the gold Duke of Edinburgh expeditions, which provided an excellent foundation for backpacking round Europe after A-levels. Every Friday I played tennis and also completed the National Pool Lifeguard Qualification at RGS, which led to summer work opportunities.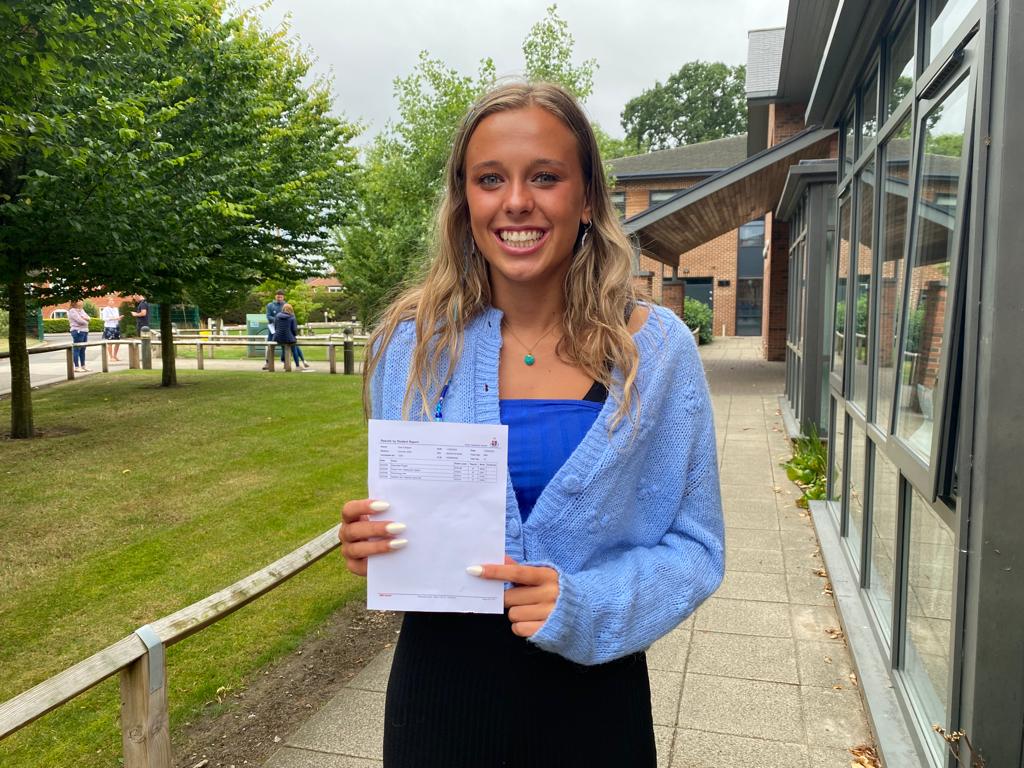 Eve Maylor, 18, from Ripon, is heading to the University of Cambridge to study modern and medieval languages having achieved A*s in French, Spanish, an A in psychology and an A* in her EPQ. The keen dancer and netball player found the disruption to her education during the pandemic challenging: 'Obviously with languages it's not a subject you can study from home alone. Talking to people and listening to teachers speaking in the language is the main way to learn so studying from home throughout all Covid isolations and lockdowns was a big hindrance, though my RGS teachers were very resilient throughout the lockdowns." She is particularly grateful to retired French teacher Dennis Richards, whom she met during her part-time work in a bar, for helping with her tuition: "When I got the offer from Cambridge, I attribute a lot of that to him giving up so much of his free time to help me."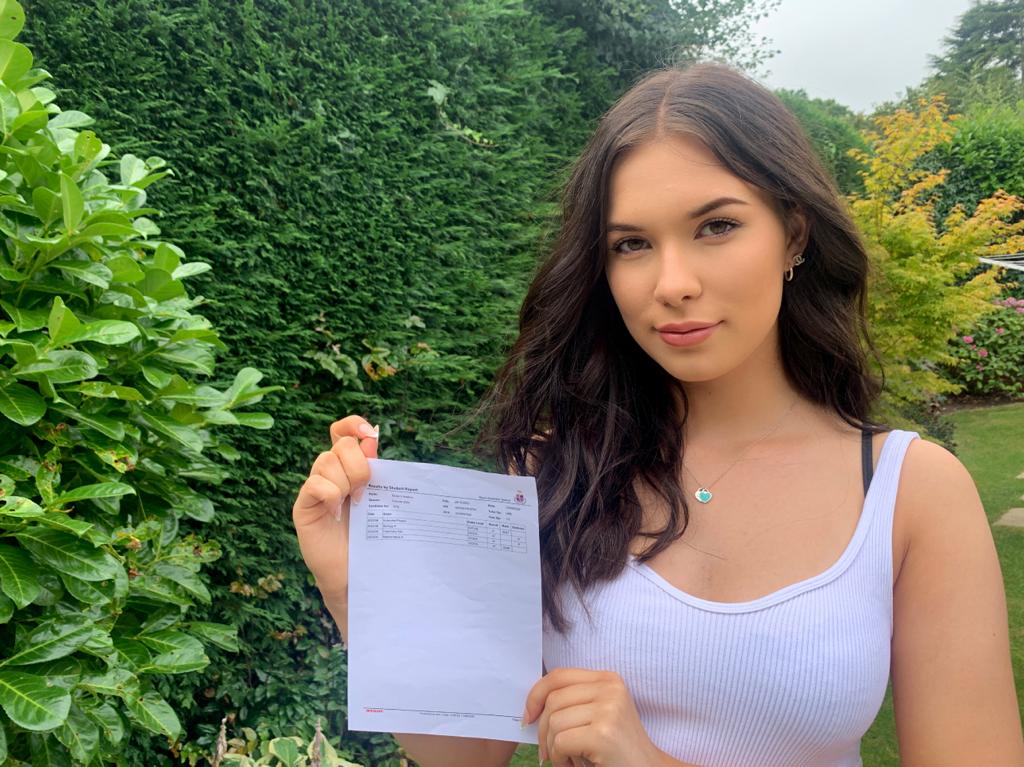 Eloise Hopkins, 18, from Ripon, will study medicine at the University of Manchester having achieved a clean sweep of A*s in chemistry, biology, maths and her EPQ. The keen dancer, who reached intermediate level in ballet during her time in sixth form, juggled her studies with working part-time as a receptionist at a doctors' surgery: "This provided a wonderful experience, interacting with patients, as well as giving me an insight into healthcare, further inspiring me towards my future goals.
The head girl added: "Taking on this role at RGS was an amazing opportunity, with the whole school officer team accomplishing many goals during this crucial year in our education."
Of the disruption during the pandemic, she says: "We found ourselves switching to remote learning during our second term. The staff were dynamic in developing a new way of teaching, enabling our lessons to continue online. I would like to thank all the staff at RGS for their continued support and teaching throughout my time at the school and now look forward to my next steps beyond the sixth form, leaving with fond memories and strong friendships."
Molly Acton, 17, from Skelton-on-ure will study medicine at the University of Liverpool having achieved As in maths, chemistry and biology and an A* in her EPQ. Having deferred her entry, she is taking a gap year to travel in South East Asia and Central America.
The keen hockey player was the U18 hockey team that made it to the quarter finals of the national English Schools tournament, and was also a member of Thirsk Hockey Club, playing on the Ladies teams.She also juggled her studies with running club and working as a hotel waitress and receptionist at a local doctors' surgery.
"On top of that, I volunteered looking after the defibrillator in our village, checking that it was in working condition in case it needed to be used," adds Molly, who was part of the school officer team helping to organise activities like Charity Week, House competitions and creating presentations and assemblies.
"Covid disruptions were a big thing to juggle in sixth form since not only was time taken off school, with online learning taking place, but since two out of three of my subjects have a practical requirement, we had less time to complete those practicals."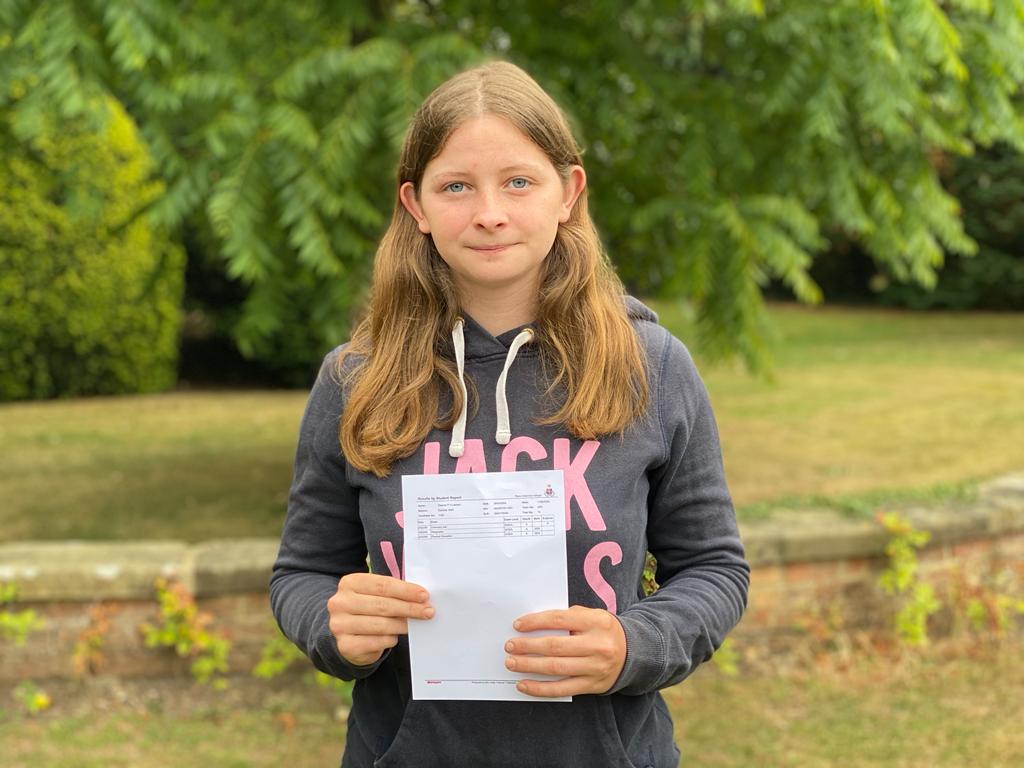 Top hockey player Poppy Lawson, the youngest of four siblings to pass through RGS, achieved A* in PE and As in chemistry and geography. The 18-year-old, from Dallowgill, is taking gap year to travel in Iceland, Indonesia, Morocco and Ireland, followed by university. "I'm hoping to go to a university with a good hockey team," she says. "For the last two years I have also been studying for a Diploma in Sporting Excellence in Loughborough which has been incredibly demanding and has led me to travel down there after COVID to take part in camps. As part of this I represented England in the UK School Games in Summer 2021. I also play for Ben Rhydding Hockey club which is the top national league and therefore I have demanding training and long distances to travel on weekends."
"I am delighted with my results and happy that all my hard work paid off. I am now looking forward to my gap year. My parents are both proud and relieved that their four children have all finished their A-levels and enjoyed their time at RGS," she added.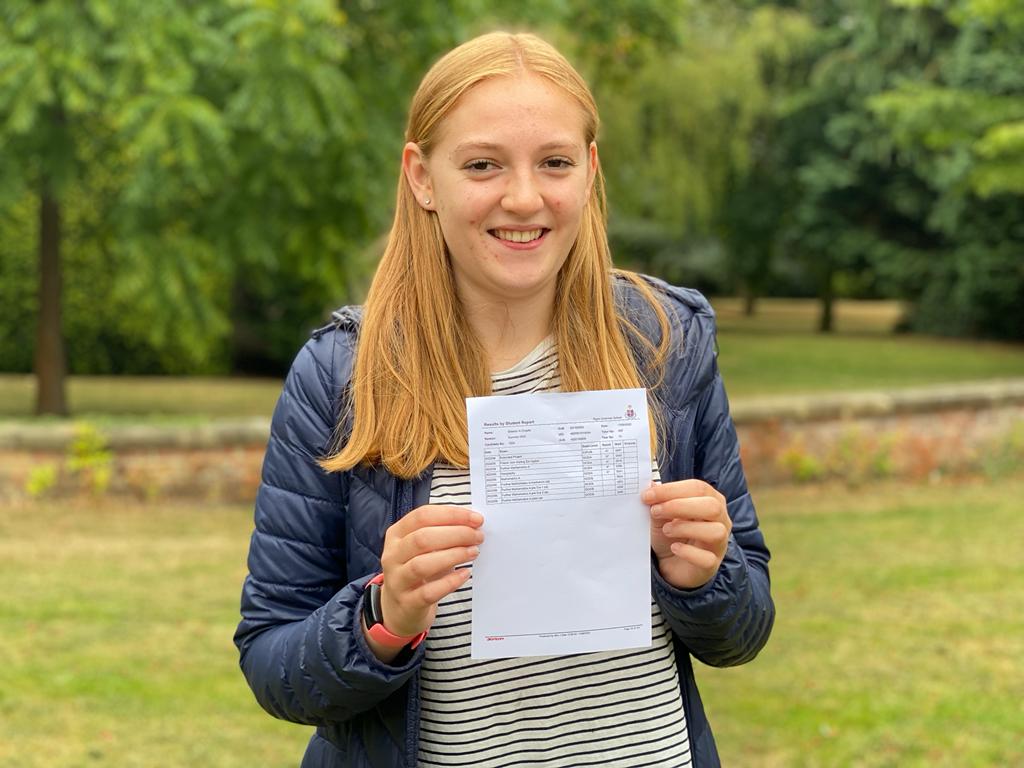 Top performer Eleanor Chaplin, 18, from Boroughbridge, achieved a clean sweep of A*s in French, maths, further maths, geography and her EPQ, which was on imaginary maths. She will be studying maths at the University of Warwick. 'I was shocked with my results and even more shocked I got into the university of my choice. I'd like to thank our teachers for helping us so much over lockdown and over the past two years.'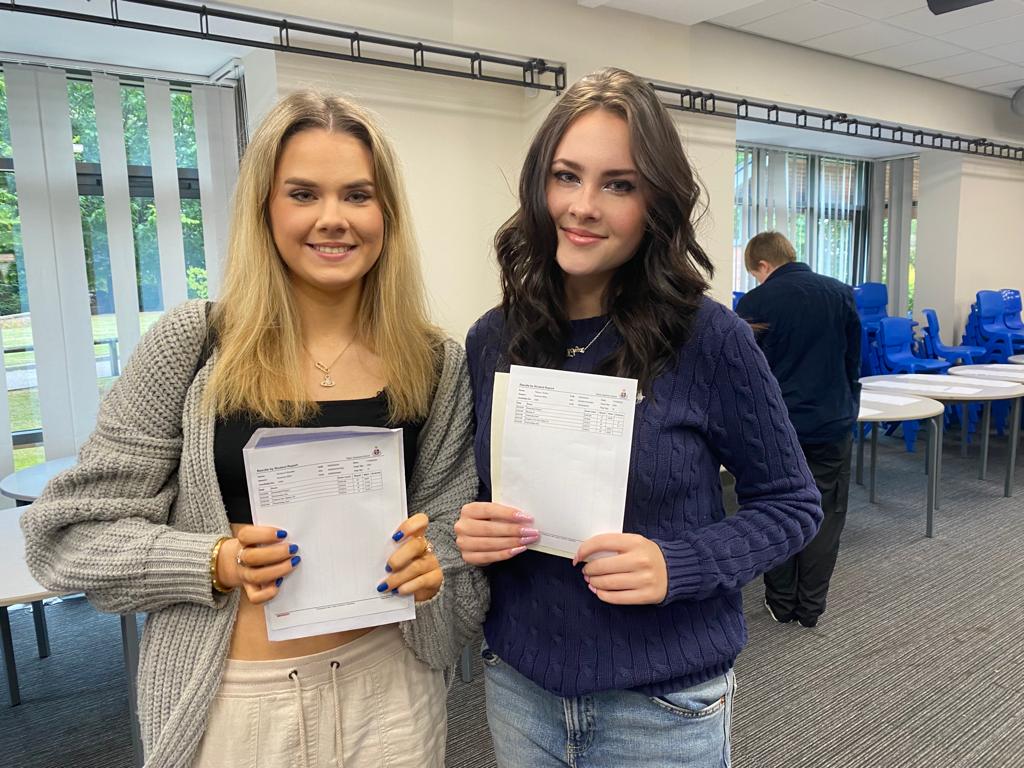 Tehya Sutton (right) achieved A*s in biology, chemistry and psychology and an A in her English literature and EPQ and will study psychology at the Newcastle University. Emma Sowden (left) achieved A in psychology, Bs in history and economics and an A* in her EPQ and will study psychology at the University of York.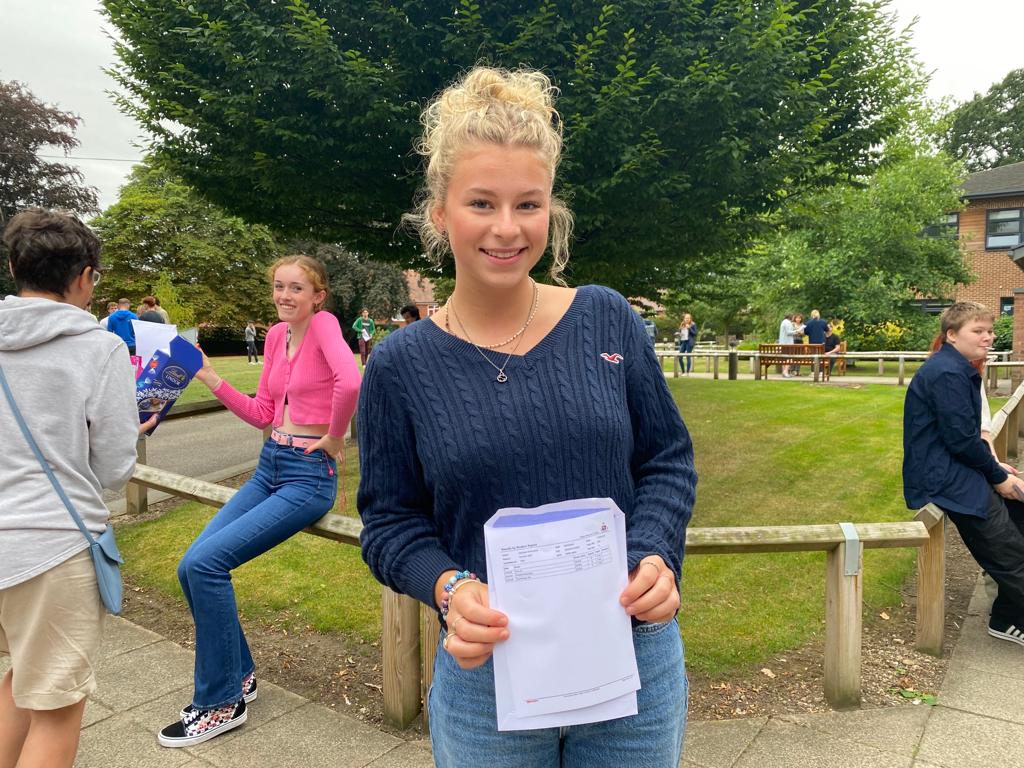 Georgie Borchard achieved As in PE and psychology and a B in art and is taking a gap year, with a view to studying psychology at university next year.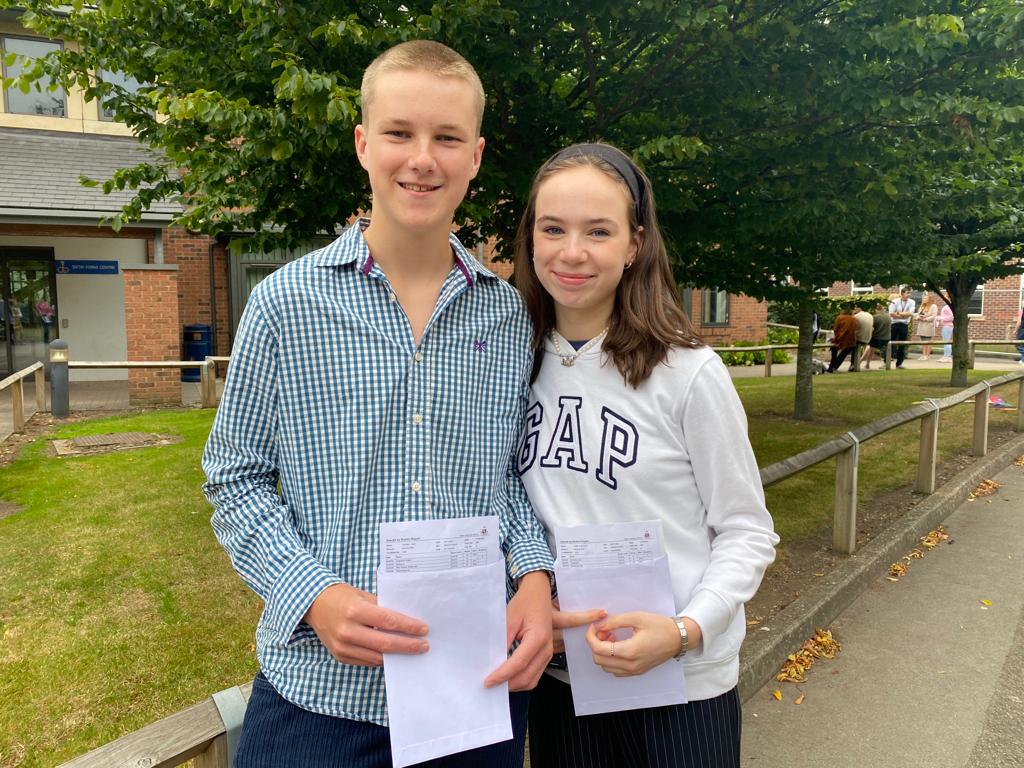 Tom (who features above) with girlfriend Caitlin McKeown - both scored an A* in psychology, and managed to achieve precisely the same score of 206. Caitlin also achieved Bs in chemistry and geography and will study law and business at Newcastle.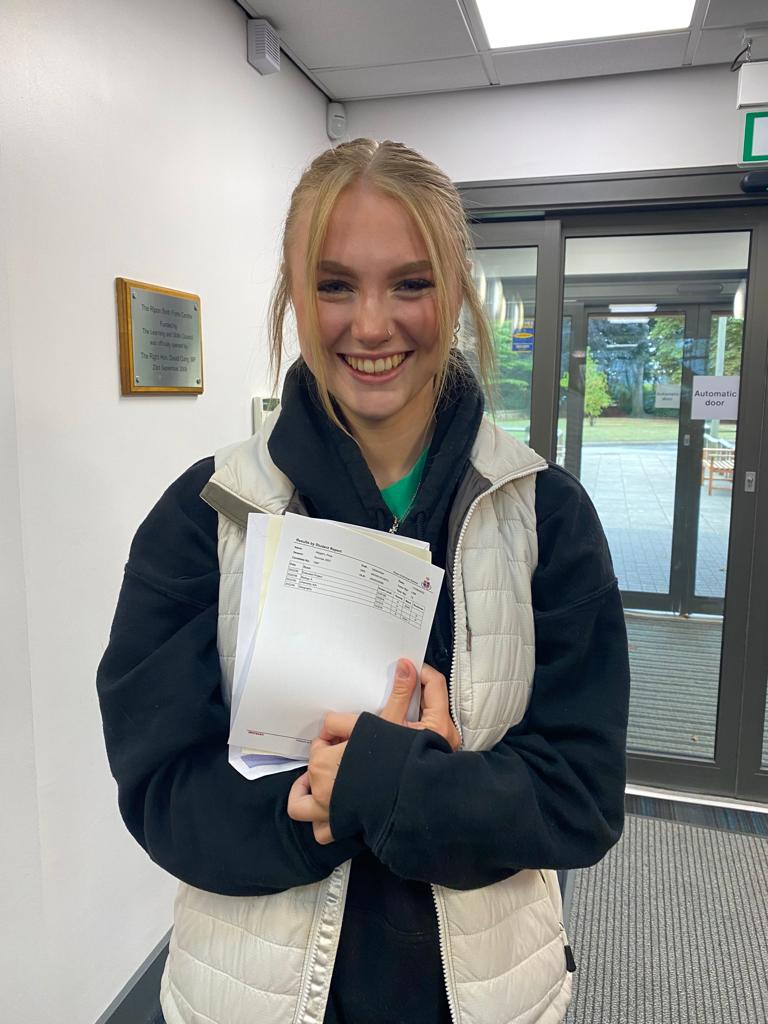 Abi Price achieved As in biology, chemistry, geography and her EPQ and will study paramedic science at Coventry University.