Edie and Eden are one step closer to England dream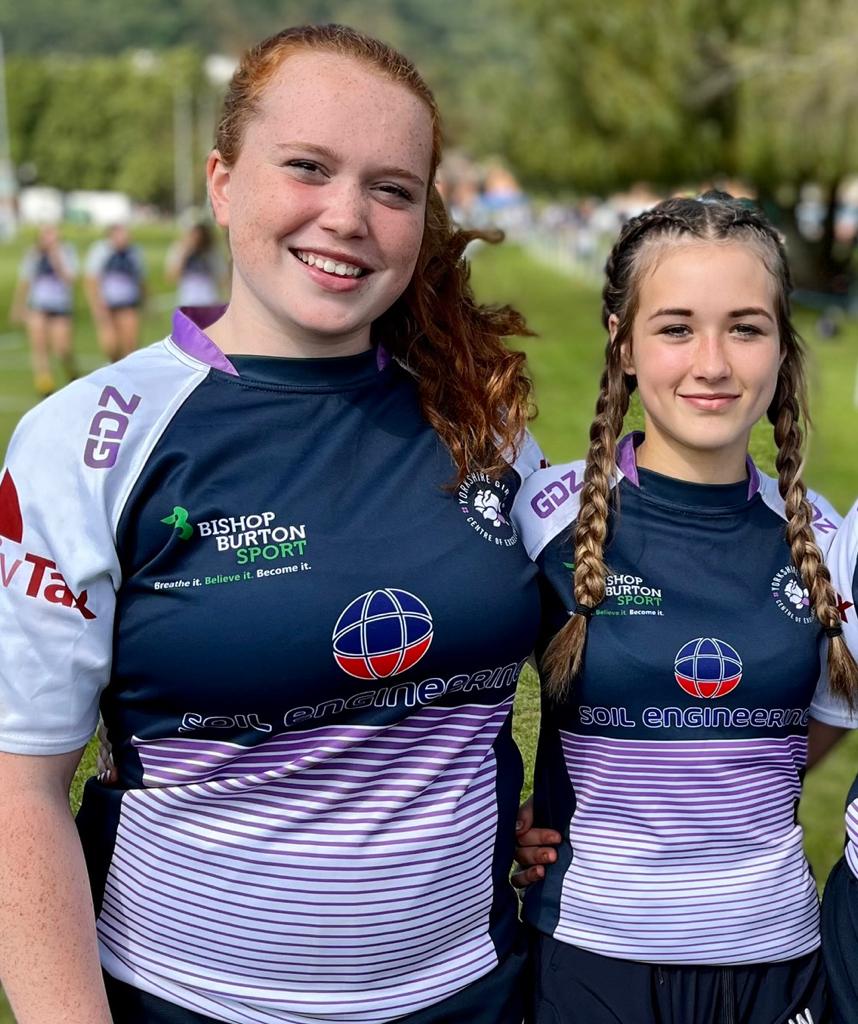 TWO Ripon Grammar School rugby players are one step closer to their dream of playing for England after being talent-spotted as among the best in Yorkshire.
Edie Cooper and Eden Hymas took part in a series of gruelling selection days, when 150 of the county's top U18 players competing for a place were whittled down to a final 22.
The elite 22, all Year 12 students, now join the 13 Year 13 girls in Yorkshire's Centre of Excellence (CoE) squad, which aims to support the finest in the county.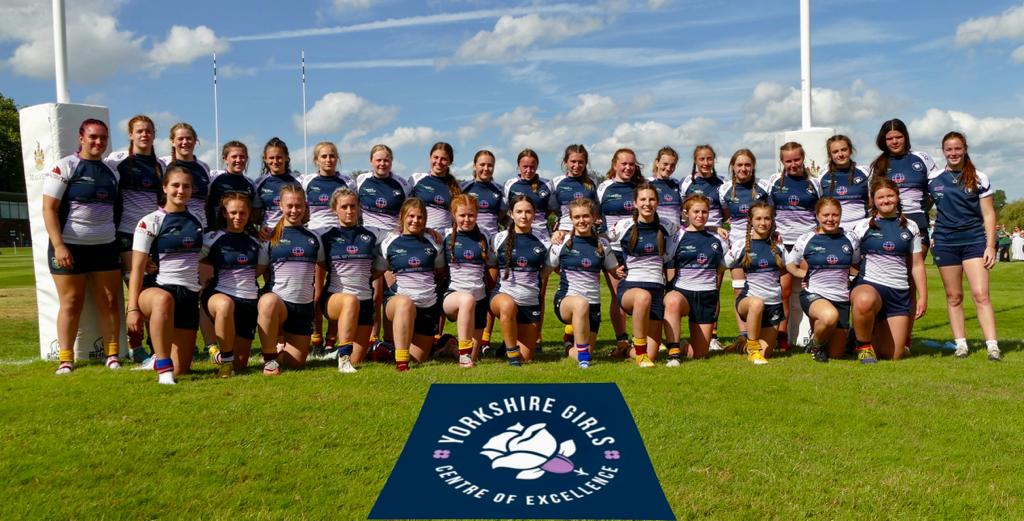 The year-long programme was established in 2021 for girls who have the potential to develop and progress through the England Rugby development pathway.
Eden, 16, from Ripon, who spends up to eight hours a week on her sport, said: "The trials were very competitive, you really felt the pressure due to the fact you knew you were constantly being observed."
A winger and fullback, she first took up rugby when she was seven years old, following her older brother into the sport, although gave up because there was a shortage of female players.
When she picked it up again at 13, her career stalled for a few months after she suffered a broken leg in a match against Harrogate.
She confesses she only began playing for fun: "I never expected to get this far," she says: "I'm inspired by England rugby player Abby Dow due to her skill and how resilient she is especially after her leg surgery last year."
Edie, 16, from Sharow, began her rugby career as a seven-year-old at Ripon RUFC and has been hugely inspired by the success of the Red Roses England Women's Team.
'The Centre of Excellence is a big step up from any other squad I've been in, as the game and play are so much more intense and faster. But it's the right choice for me as I'd love to play for England professionally when I'm older," she said.
She found the selection process particularly tough: "The whole process was longer than previous ones, with several different sessions over a few months so the coaches could get a good understanding of us as players. After each training session an email would be sent out saying whether you got through to the next section or not, which was quite scary."
Being on the pathway now means the girls have the chance of being seen by England scouts and players, she says: "We also have access to some amazing coaches and a team physiotherapist."
Both Edie and Eden played with their newly-formed elite squad at the CoE national festival at Malvern College in August – attended by Red Roses former captain Sarah Hunter - where Yorkshire was pitted against the South-East, Harlequins and Exeter CoE teams, winning two of their three games.
The girls, who play at West Park Leeds and have both represented Yorkshire at U15 and U16, will train with the CoE squad two times a month in Sheffield and York, with four playing opportunities in the season.
*The Yorkshire Centre of Excellence was established in July 2021. This is the first time that Yorkshire has had its very own, standalone Centre of Excellence for players. The mission is to grow and develop the girls' game across the county, support the best U18s in the county and push them further up the England Rugby pathway.
Yorkshire has a long history of producing some of the best female rugby players in the country, with many achieving regional and national honours, along with premiership rugby representation. The Yorkshire CoE aims to accelerate this. It is hoped that players will go on to represent England U18s in the Talent Development Group (TDG).