ENGLISH: Impressive lockdown work from students
Teachers in our English department have been so impressed with some of the fantastic work students have been creating in lockdown they have selected just a few examples to showcase on our website
Year 9 students were asked to create a mini-video, a storyboard or a PowerPoint presentation about the Charles Dickens novel Great Expectations
ALICE STELLING turned cartoonist to create her plot summary of Charles Dickens's Great Expectations. You can watch it here: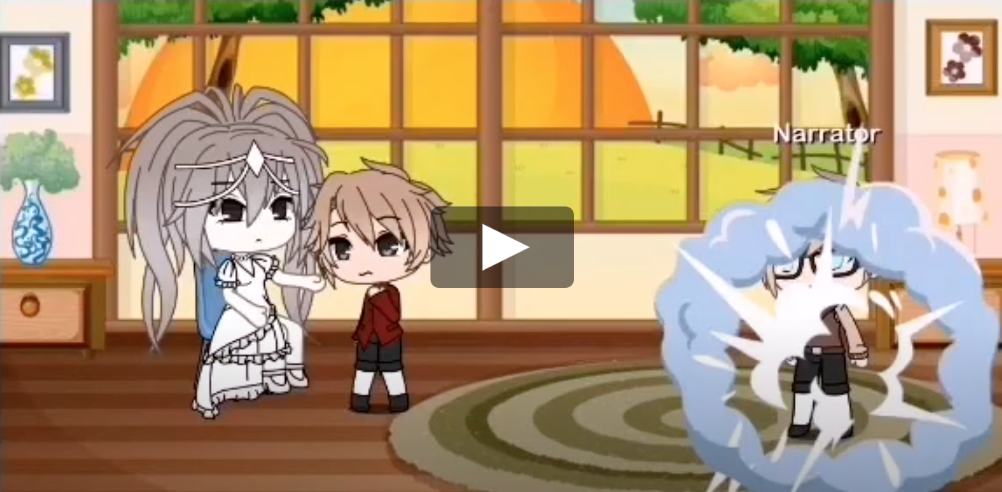 LUCY LAYCOCK'S eye-catching storyboard and mood board: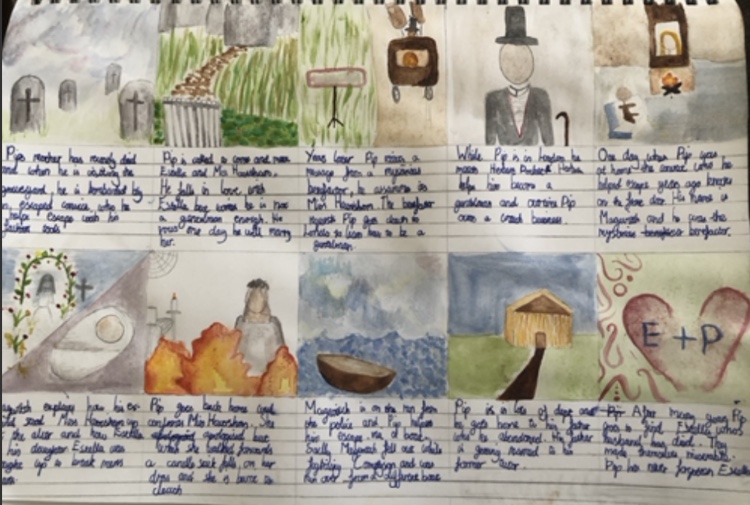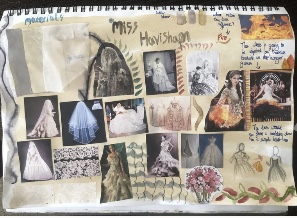 A selection of MOLLY ORD's PowerPoint presentation slides: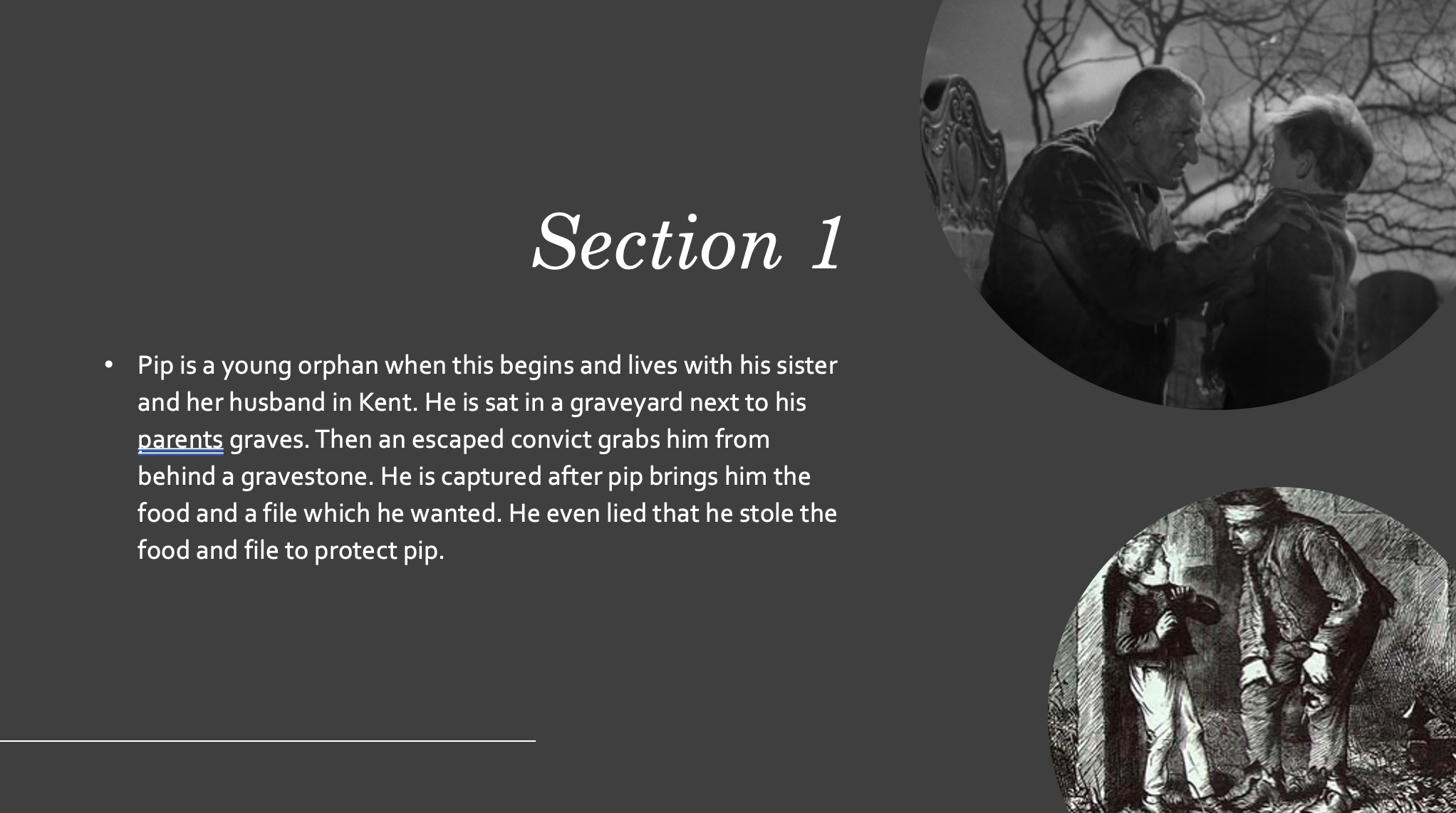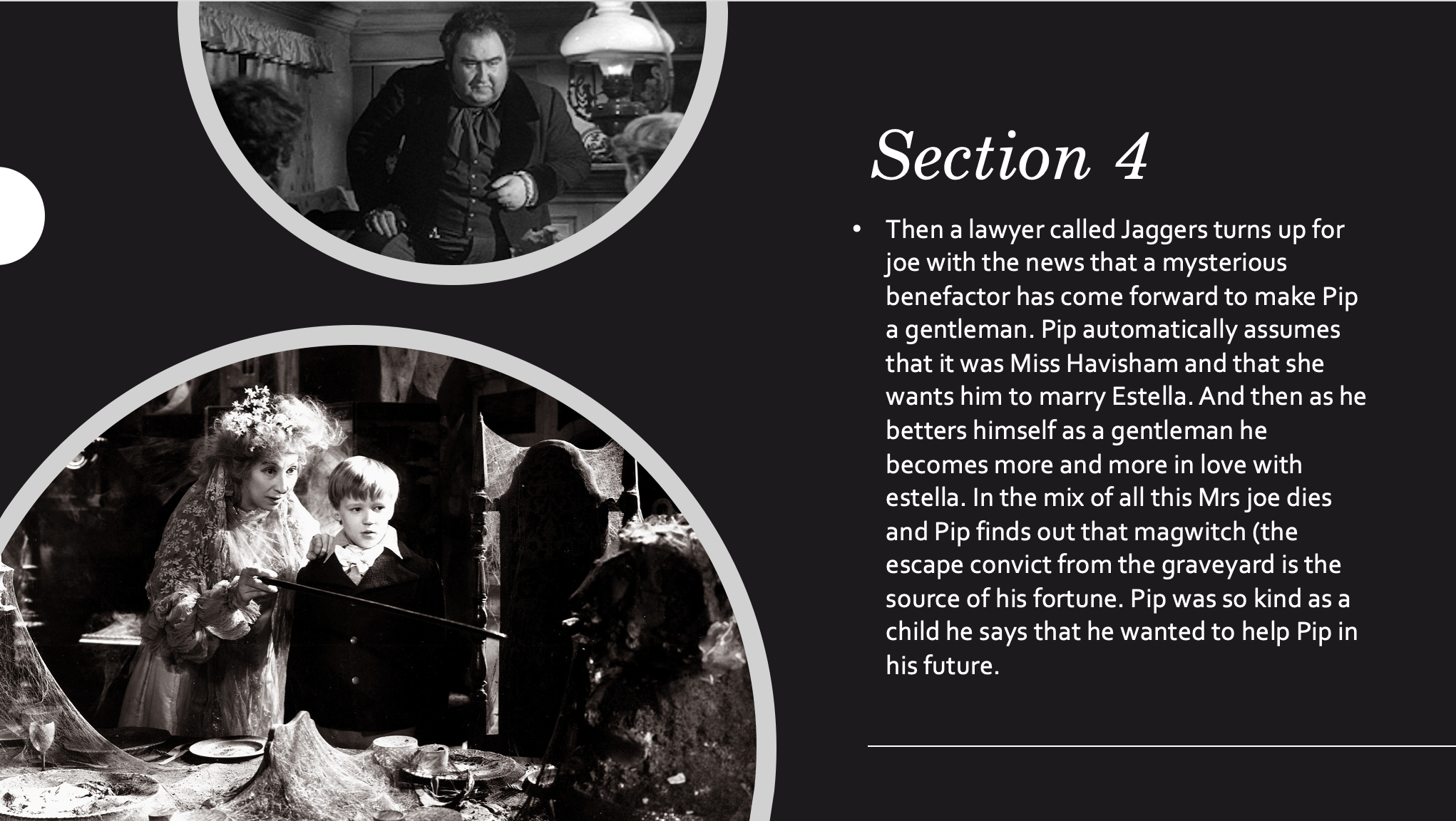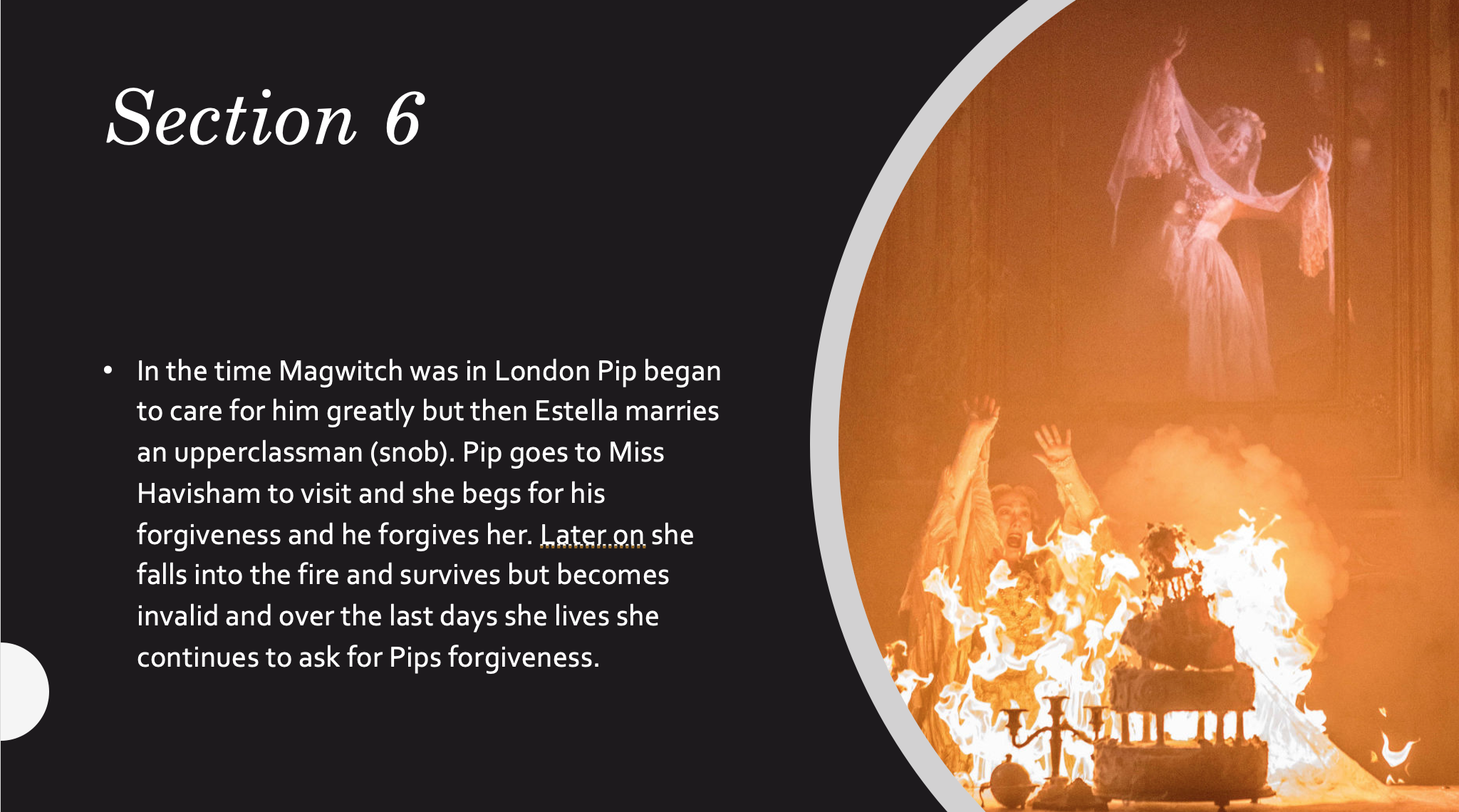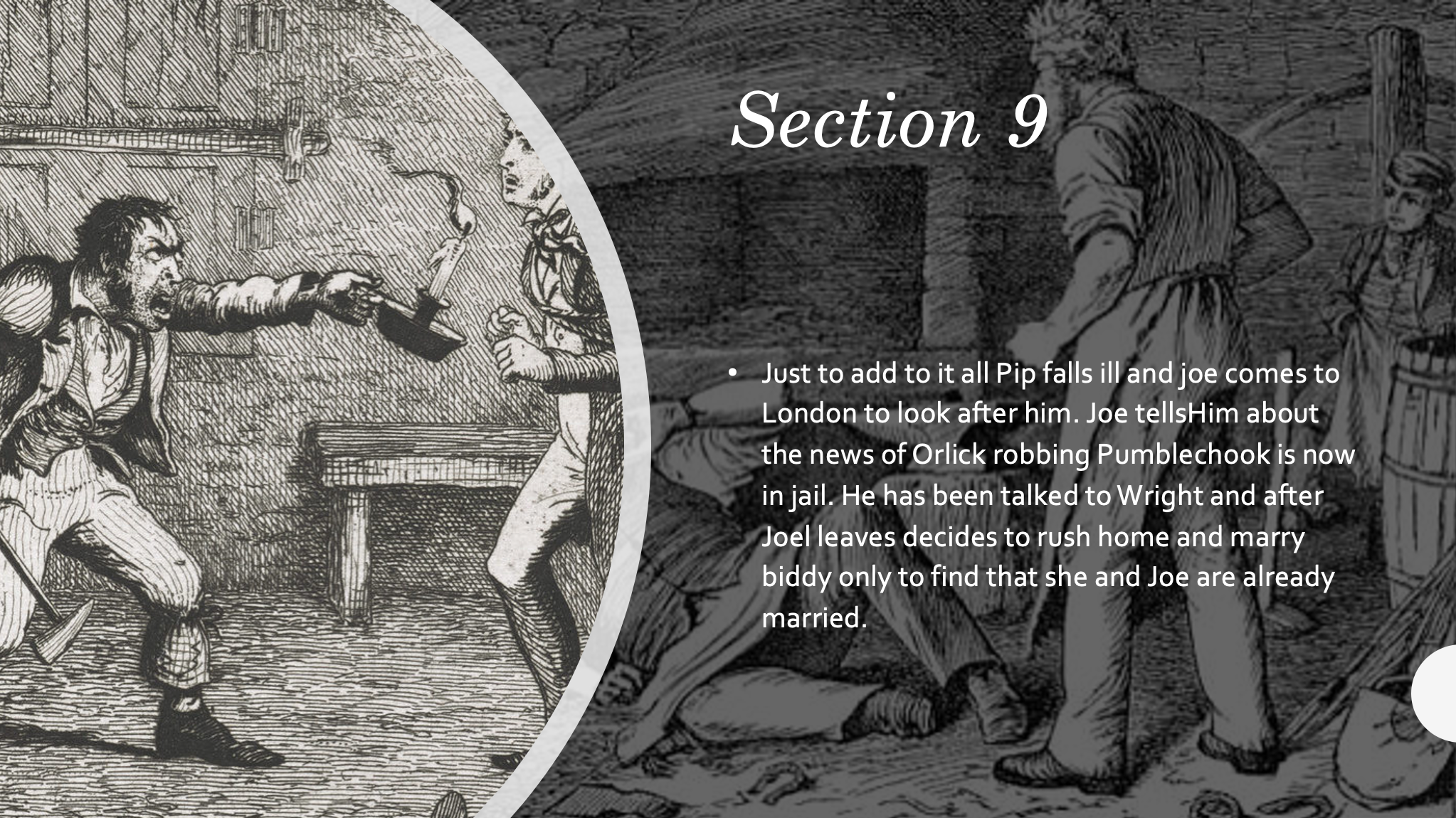 IZZY KIRBY chose to create a video, where she played the role of Estella: "I thought she was a wonderful character to play and she has a very complex story. As she was raised by Miss Havisham from the age of three, Estella had a mostly negative childhood and was extremely spoiled (Miss Havisham lavishes her with possessions purely to attract men) and the impact on her was dreadful. Estella never learnt how to love or what love was. In my video I gave a summary of the story and a review of all the characters, including their backgrounds, their appearance, and their development. I also performed a short monologue I created from Estella's perspective, reflecting on when she was being abused by her husband and how she was brought up to despise men but to use her beauty to attract them, then break their hearts." See two stills from Izzy's video, below: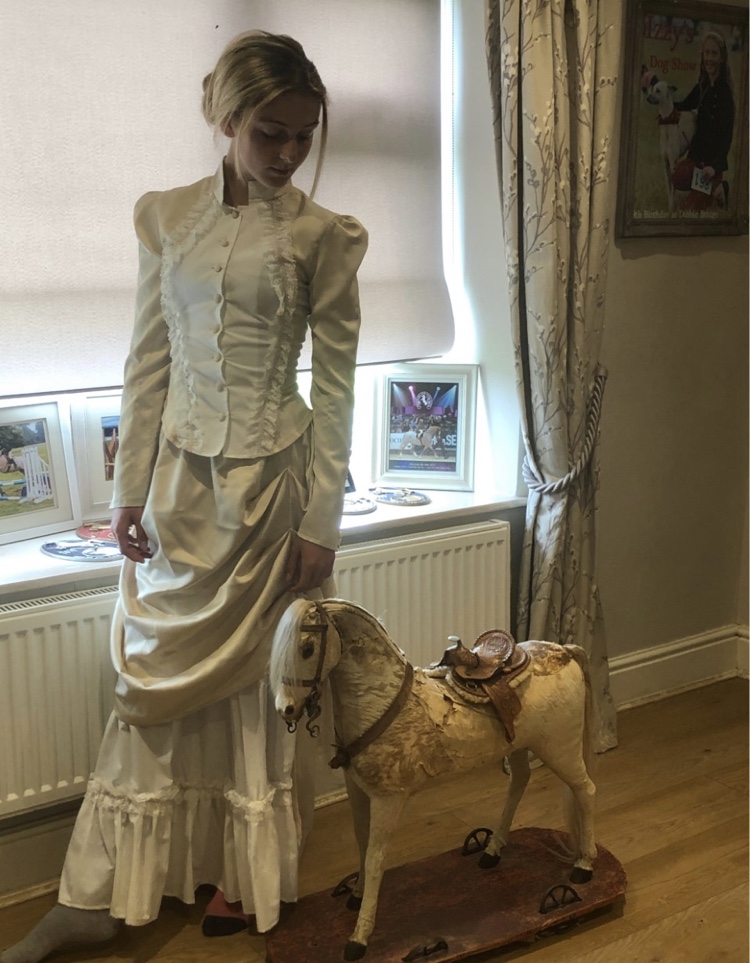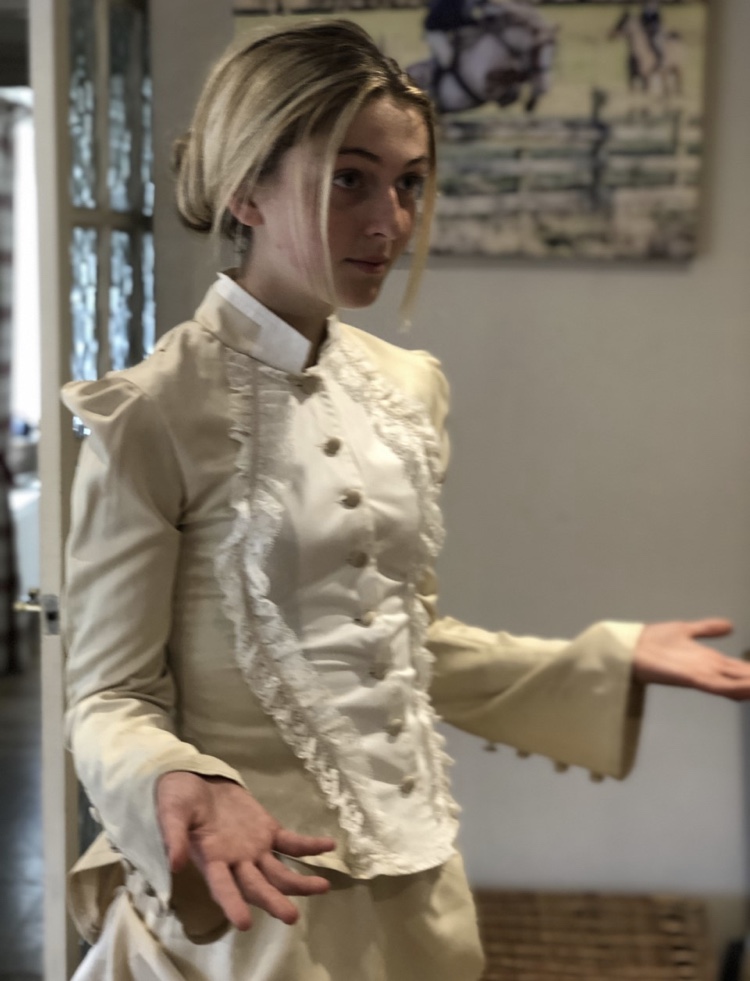 A selection of the innovative and informative slides from LULU BROMILEY's and OLIVIA VOLLANS's PowerPoint presentation, including a quiz at the end: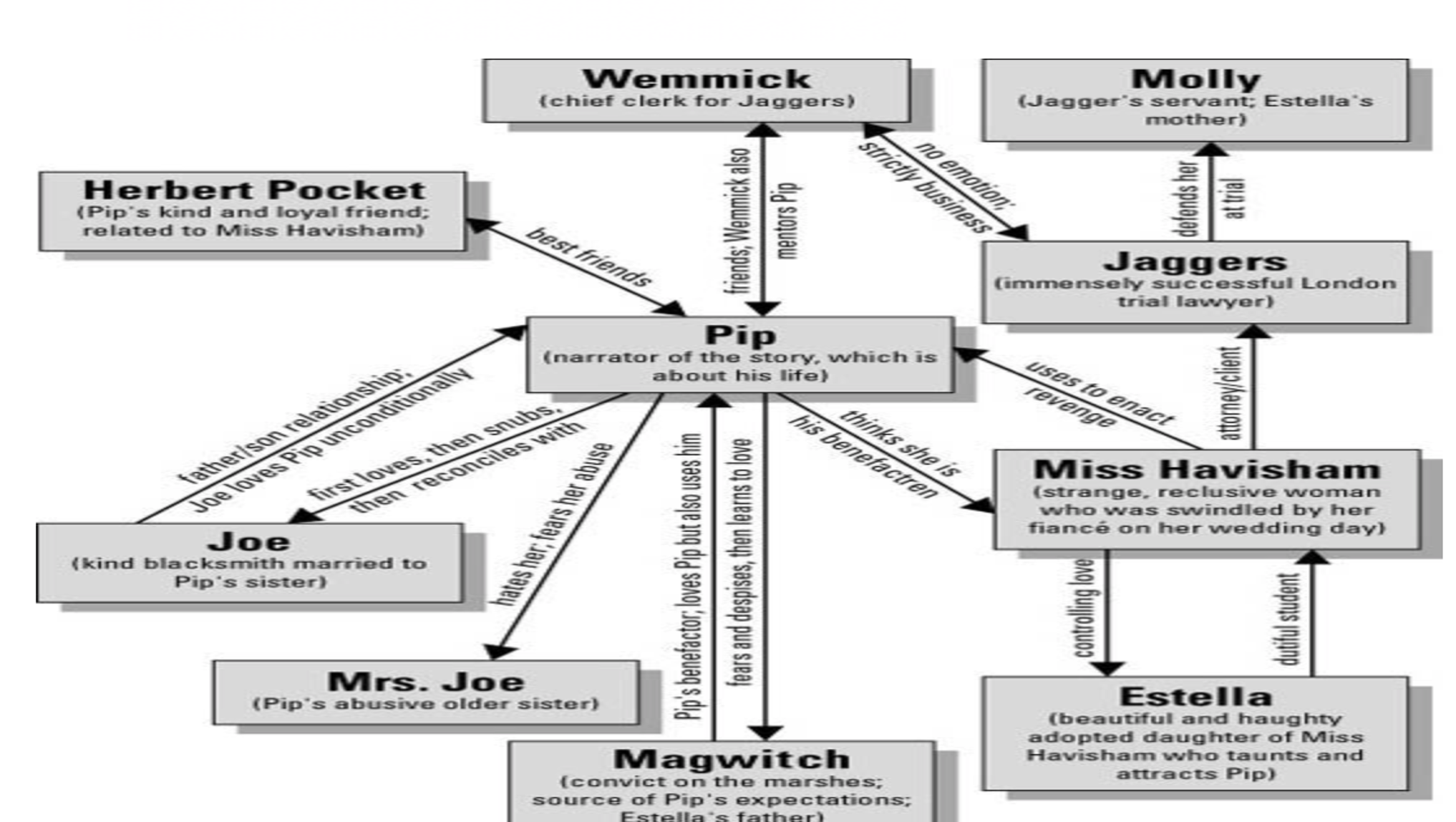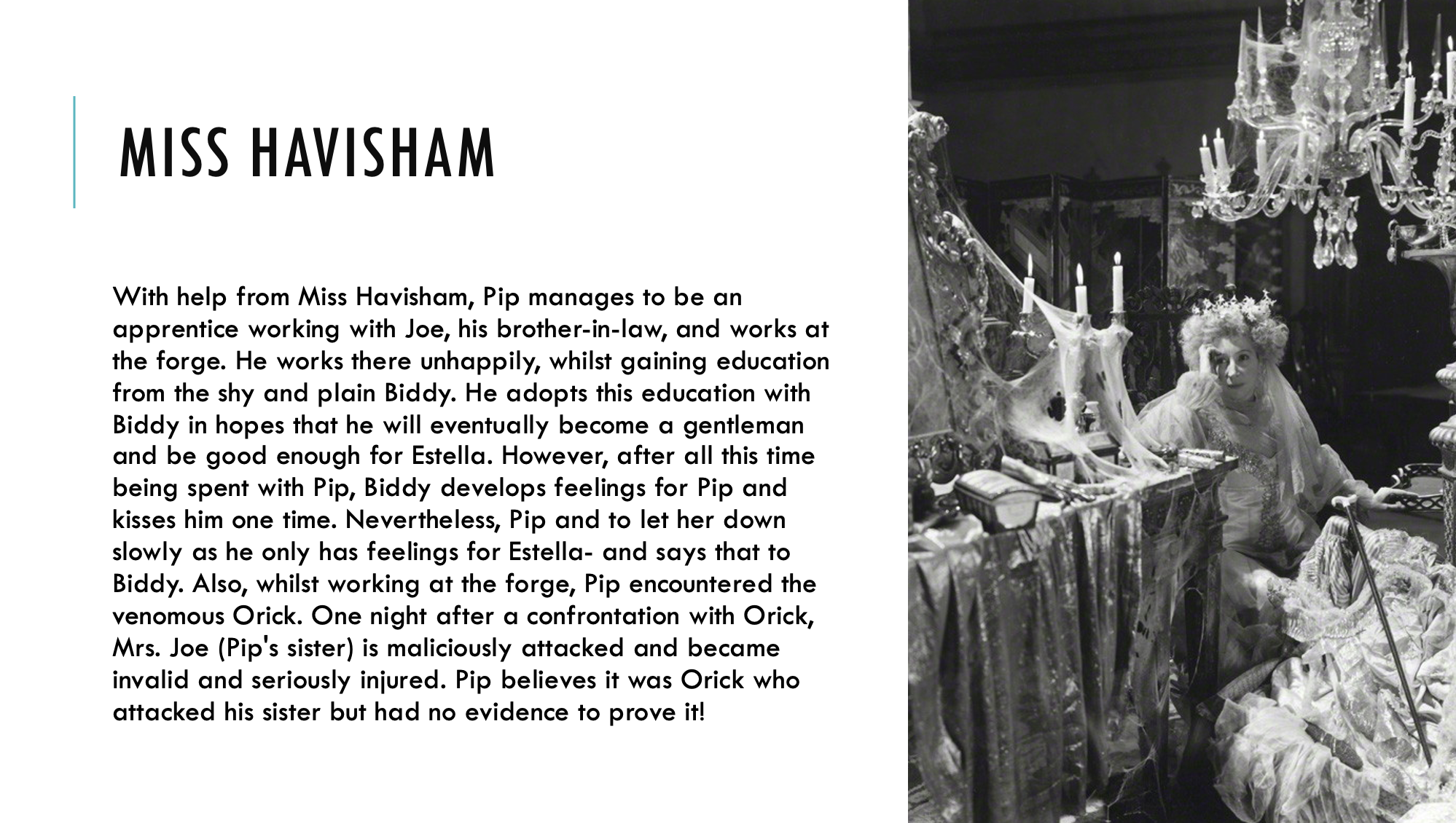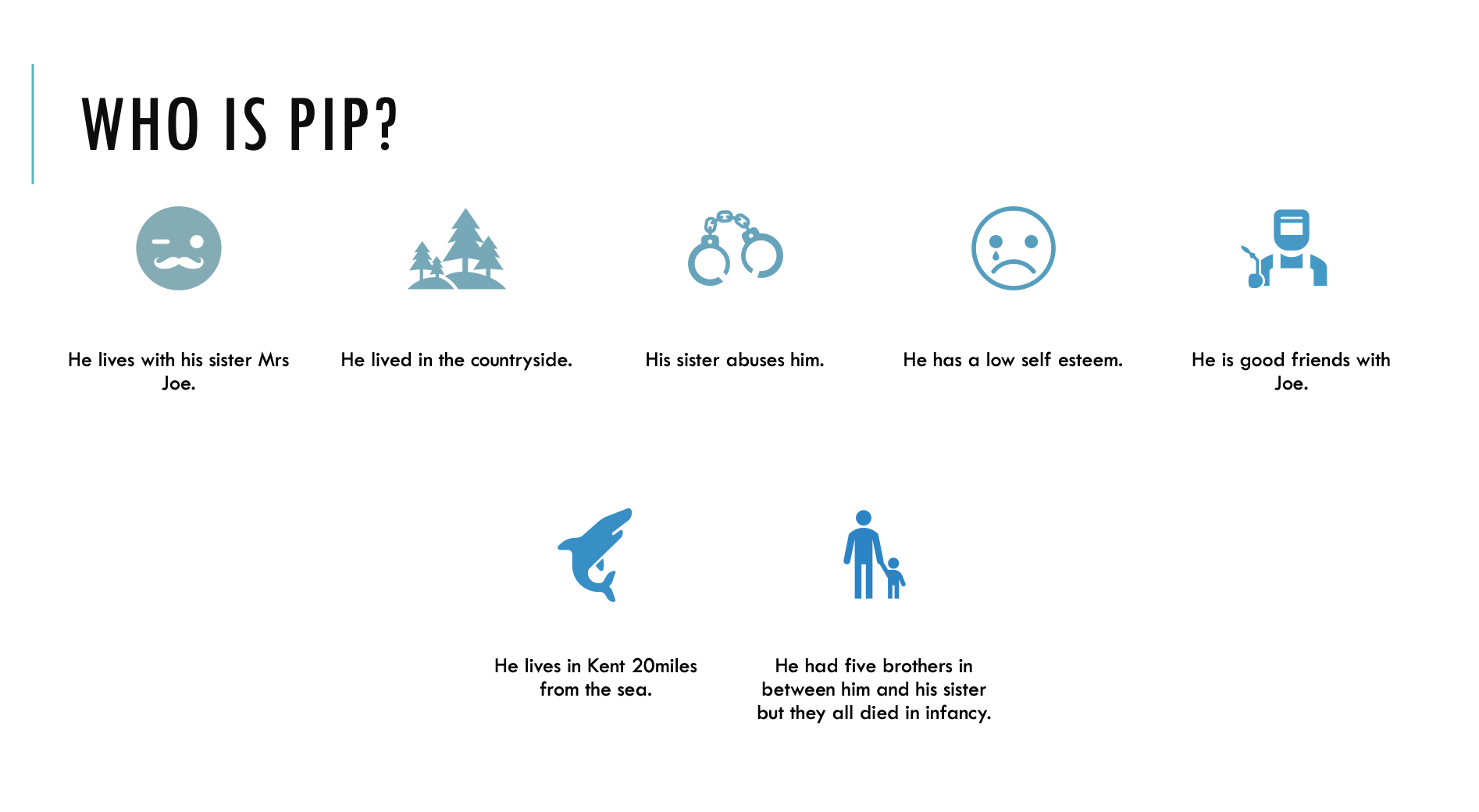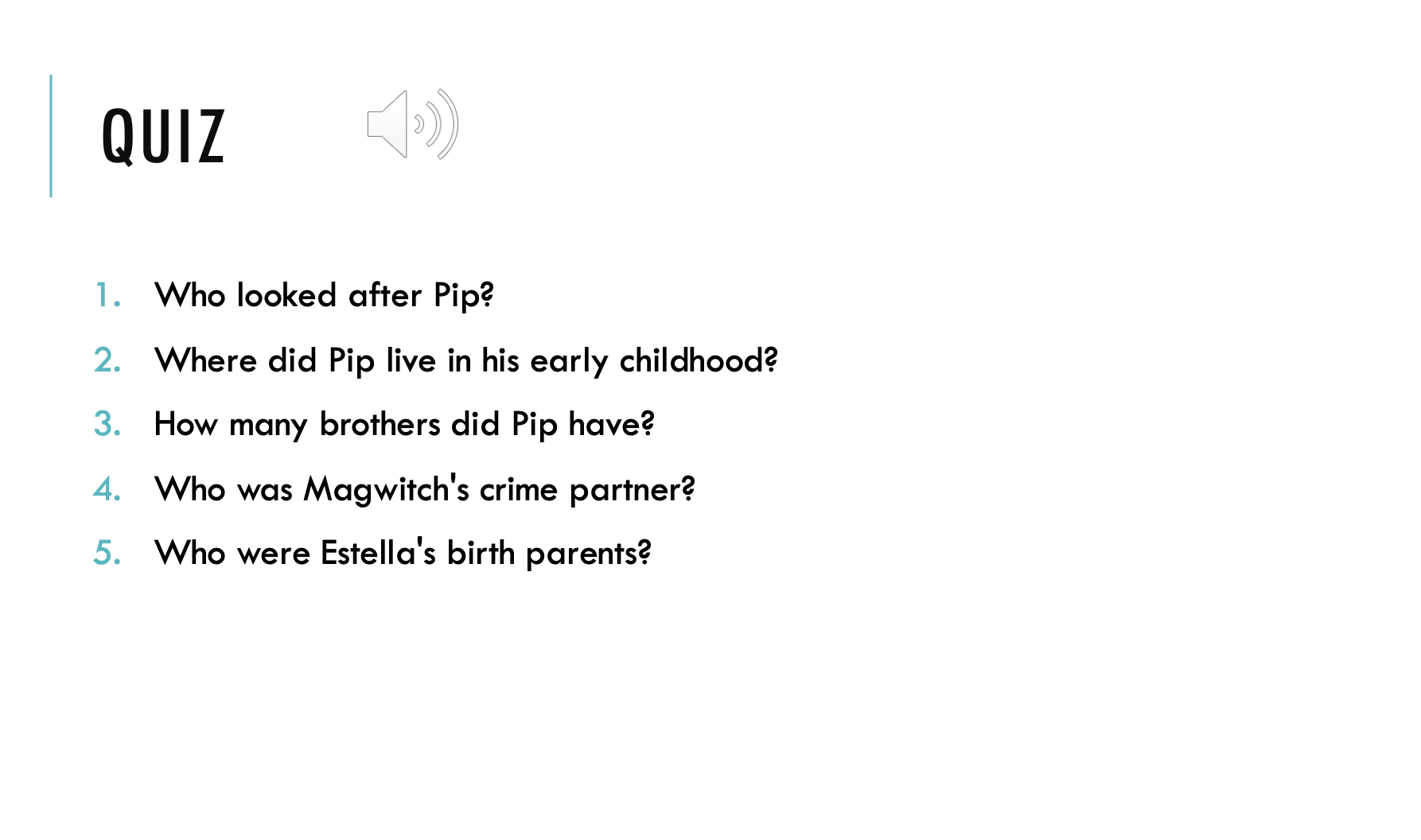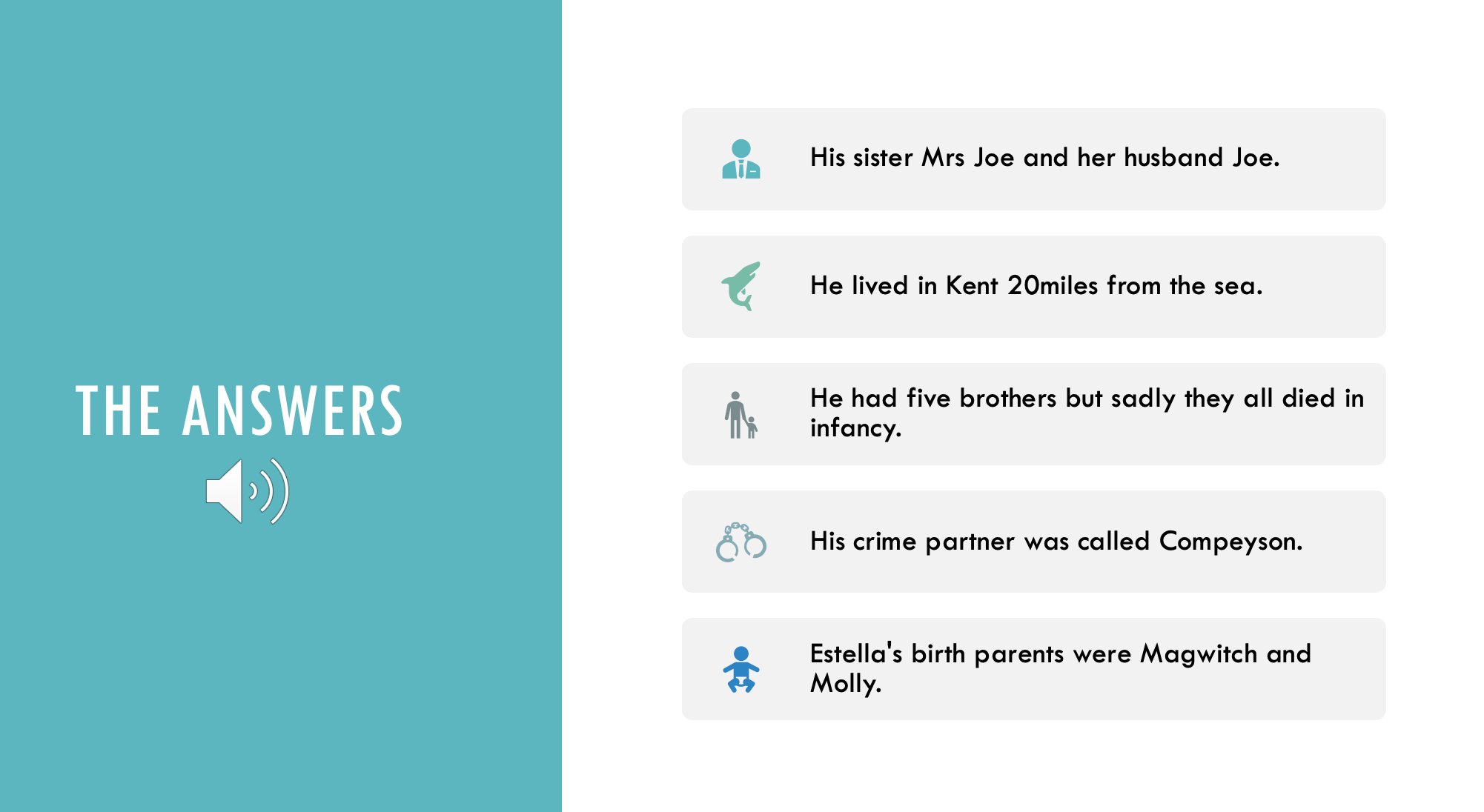 JOSIAH BAKER's novel approach will get you thinking: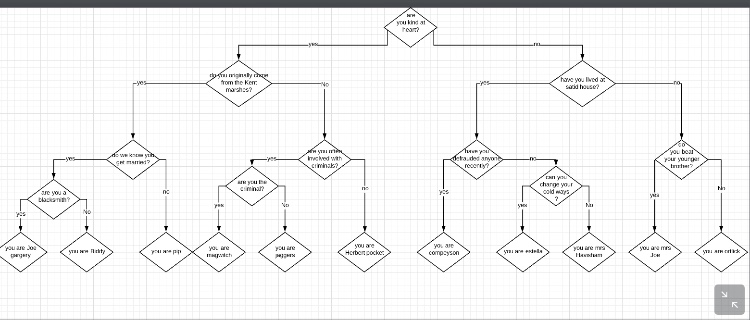 A selection of BEA RUDLAND-SIMPSON's eye-catching PowerPoint presentation slides, which capture the drama of the story: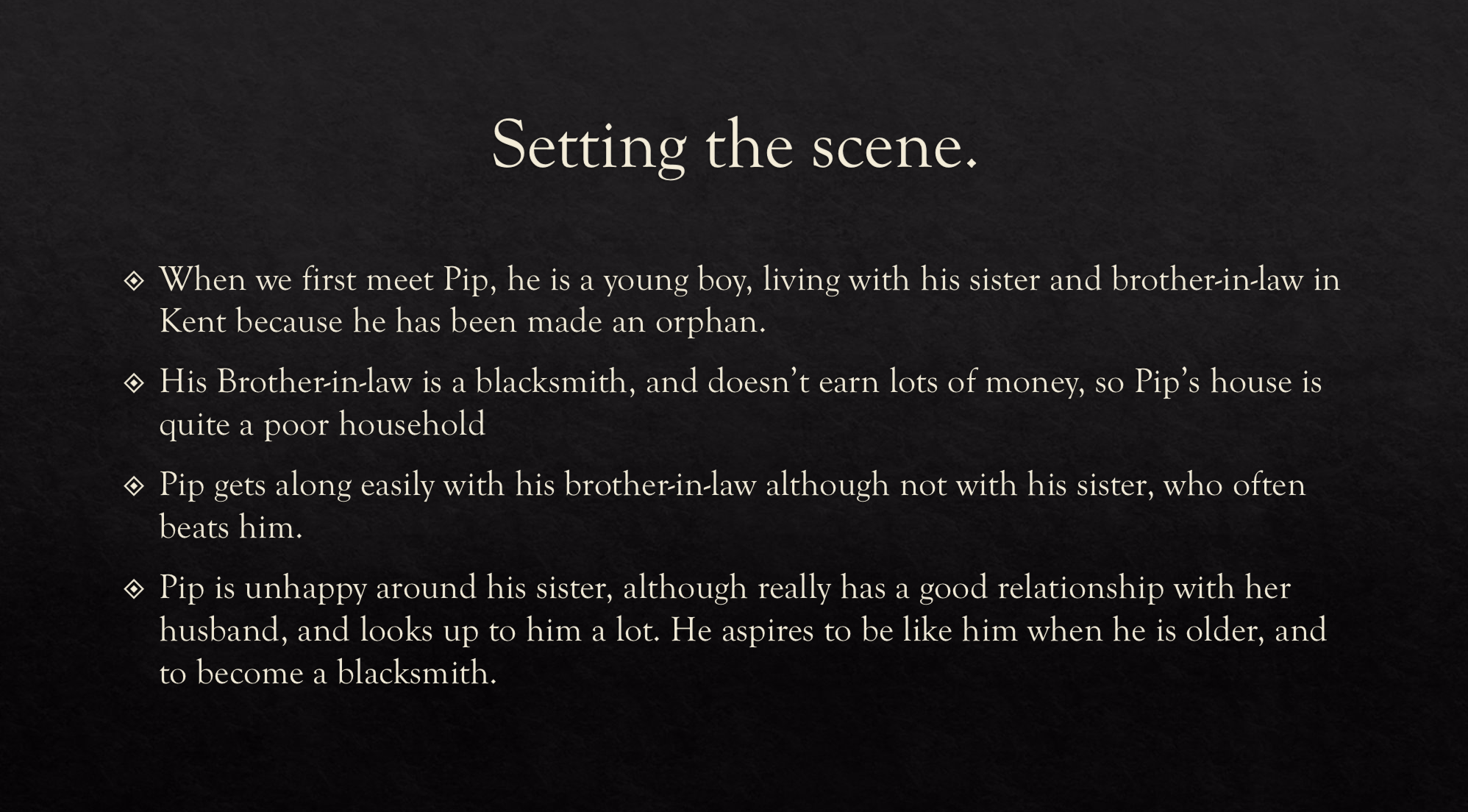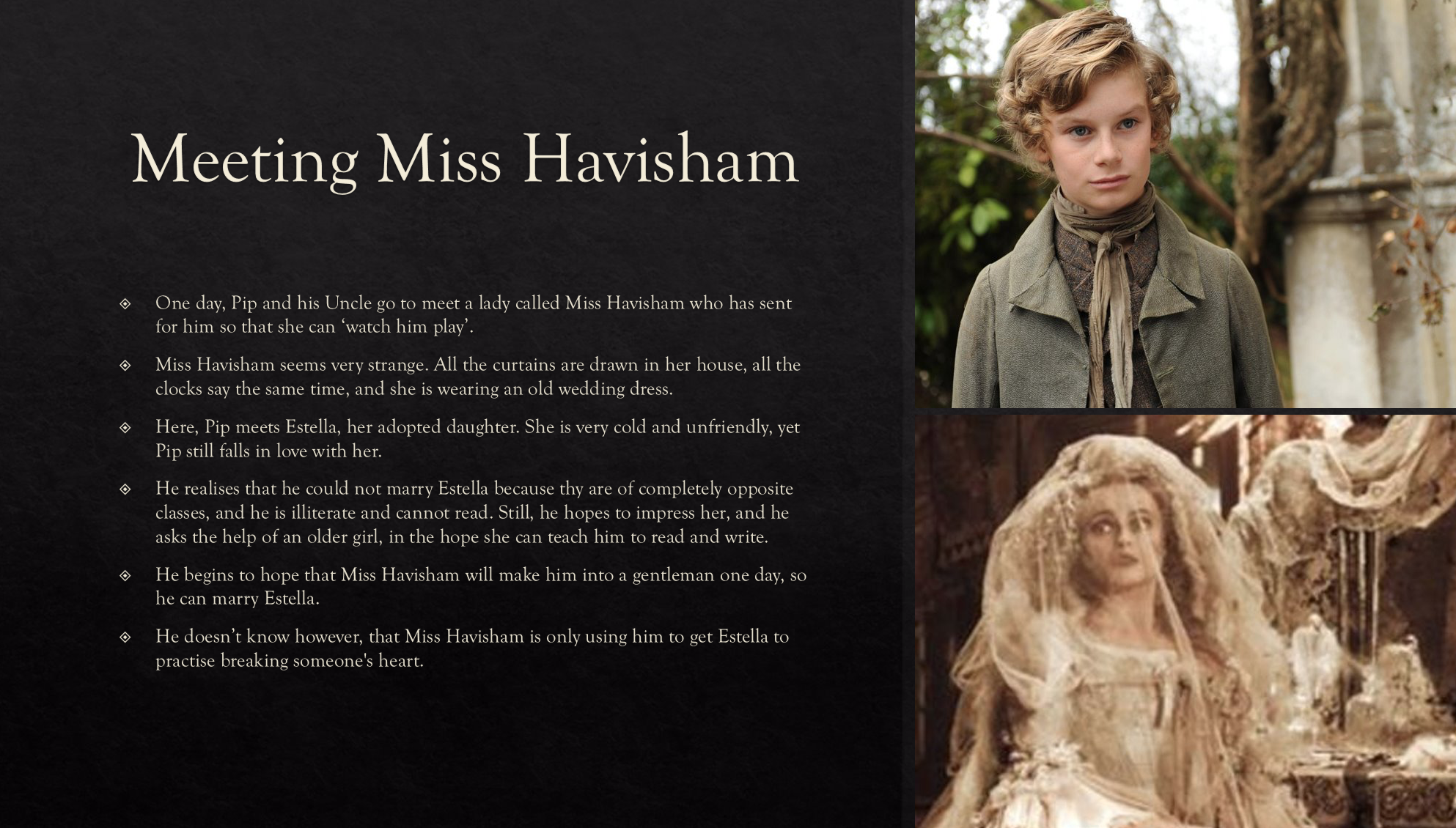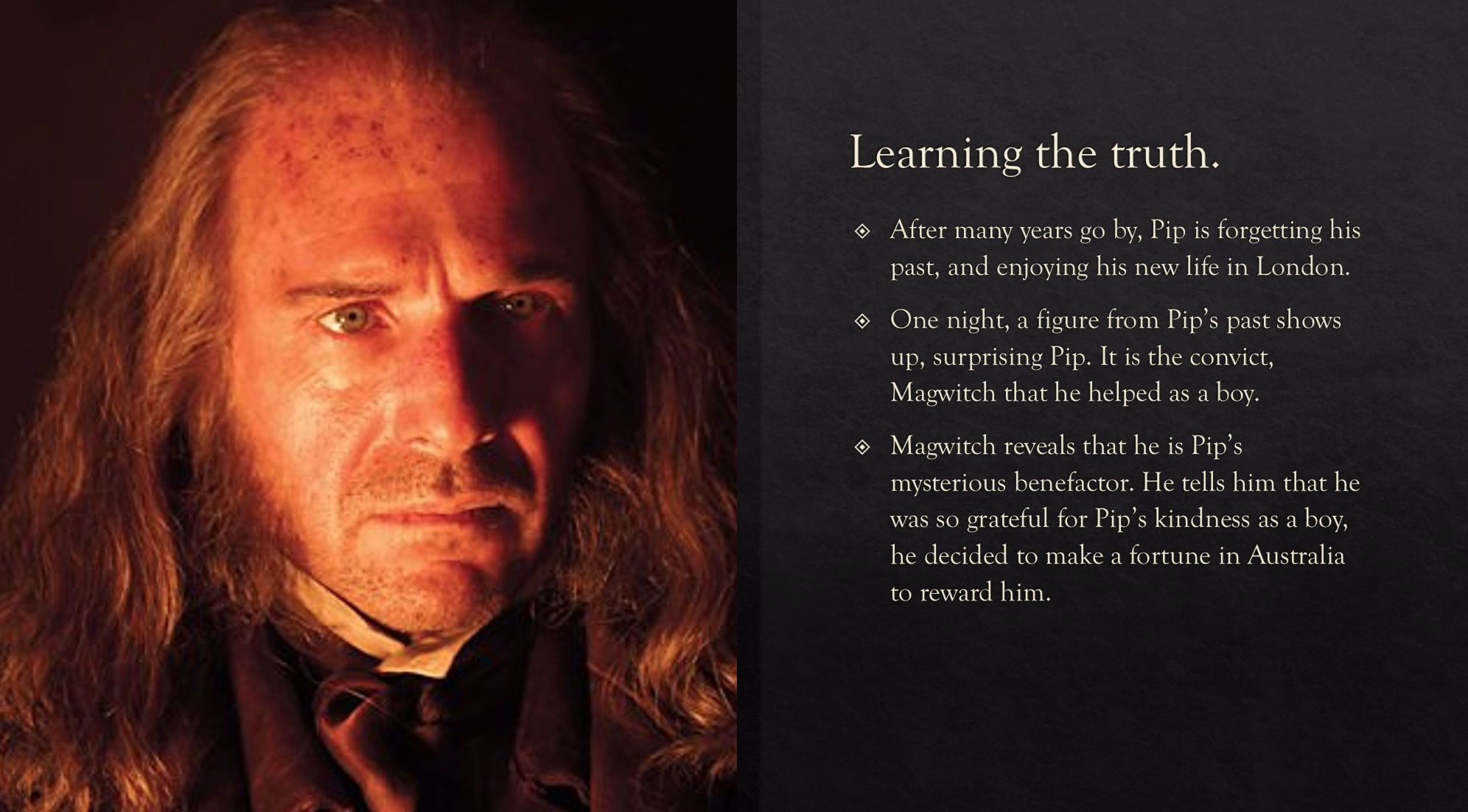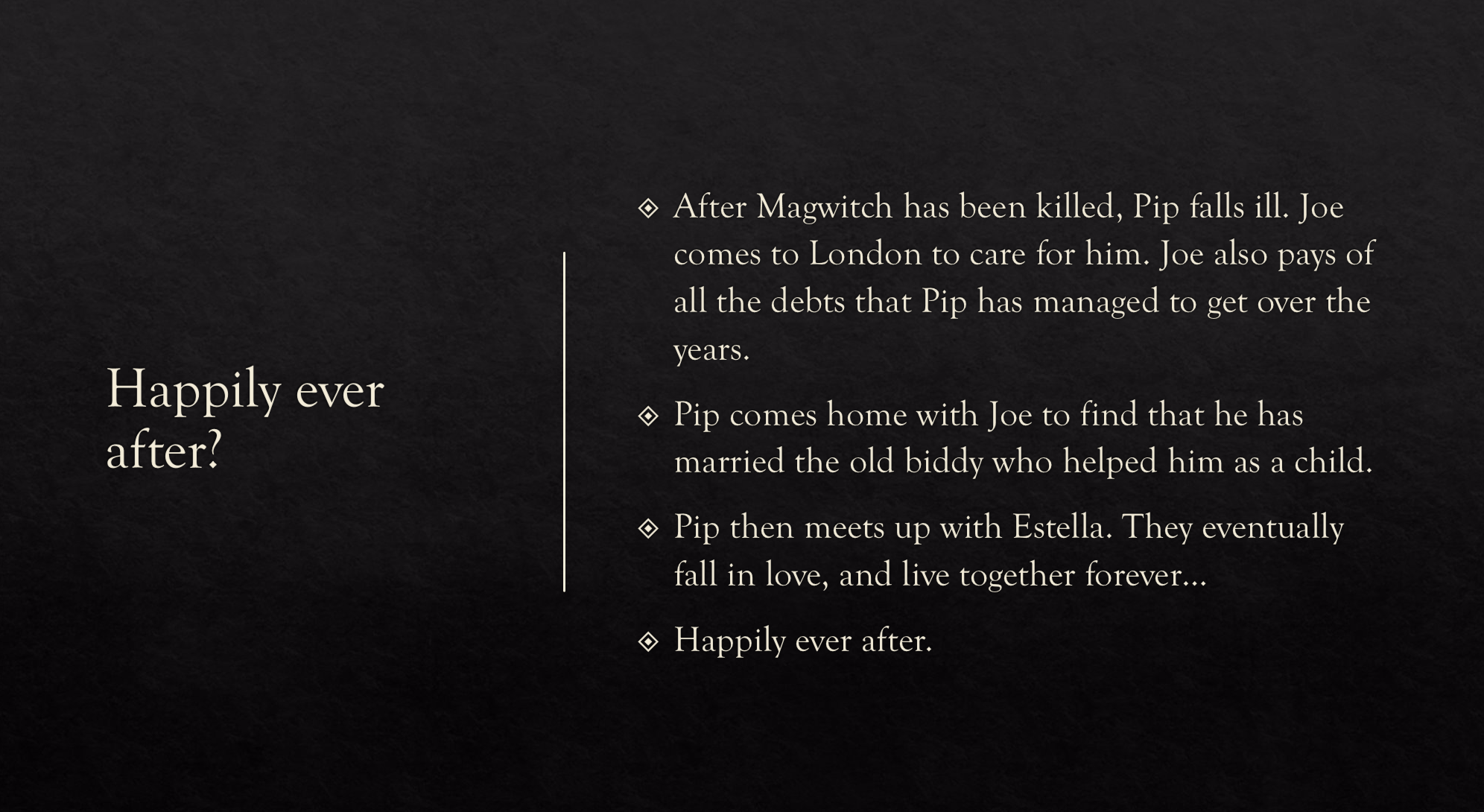 DANIEL PRUDEN's mood board examines the clothing of the period: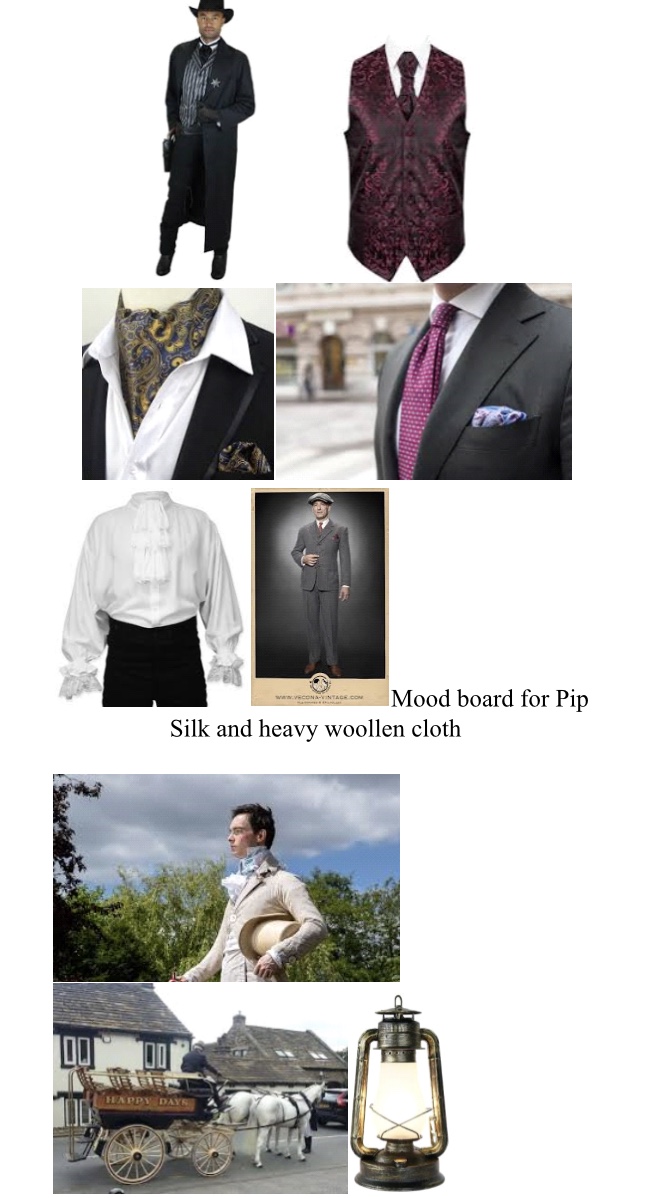 YEAR 7 students' movie posters and reviews of the children's novel Skellig by David Almond, about a ten-year-old boy who encounters a mysterious creature called Skellig:
LIBBY ACTON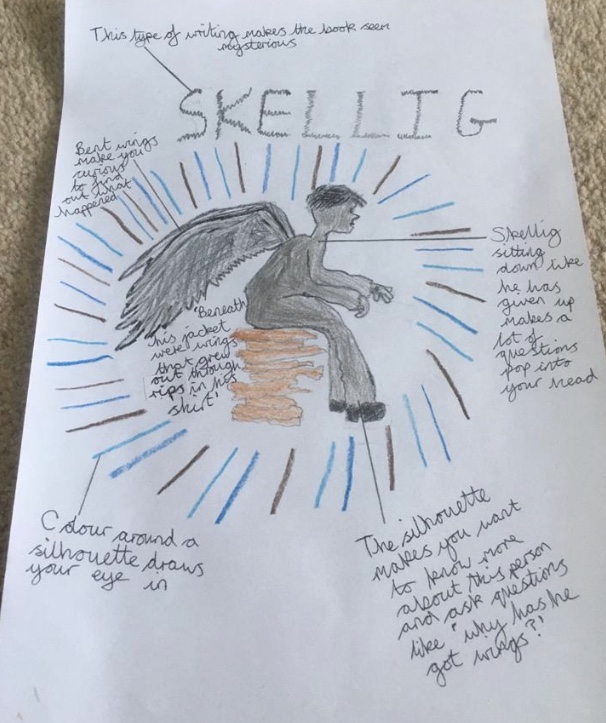 SCOTT TURNER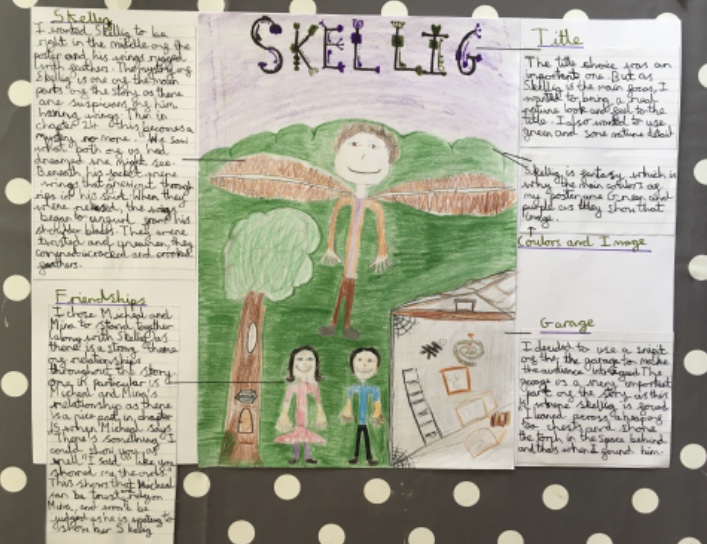 BENJAMIN GRIFFITHS
The characters
Michael
MICHAEL is a young boy of around 11 years old. He is interested in football and has two best friends called Leakey and Coot. He is struggling to adjust to the changes in his life. He spends a lot of time fending for himself as his mum and dad are busy with the new house and the new baby who is gravely ill.
Skellig
Skellig seems to be an old man with arthritis who wears a dusty black suit with a secret hiding beneath his jacket.
Mina
Mina lives next to Michael's new house. Mina is home schooled and does not have many friends other than Michael and Skellig.
Baby Joy
Joy is very poorly and spends most of her days and nights in hospital in a glass case with tubes and wires in her. She was born with heart problem.
Mum and Dad
Michael's Mum and Dad have just had a new baby who is poorly, and they have just moved into a house that needs a lot of work to make it nice again. They are backwards and forwards to doctors and the hospital and are clearly upset and worried that she might not make it.
Plot summary
This book is about sporty boy called Michael who has just moved to a run-down house on Falconer Road. In the garden of this mysterious house is a dilapidated garage and inside the garage we find the character Skellig.
This is not the only person that Michael meets on his magical journey; he also meets a girl called Mina. Mina is home schooled, exceptionally smart and has a fascination for birds. Her fascination started when two black birds made a nest in her tree and laid eggs. She observes and protects them every day and produces detailed drawings of them.
While exploring his new house, Michael looks inside the ramshackle garage and finds the spectacular creature - Skellig. We are led to believe that Skellig is half man, half bird, who sits in the corner, behind some old tea chests. After a few days, Michael shares his discovery with Mina because his Dad wants to knock down the unsafe building and he is worried about the safety of his new friend Skellig. Mina comes up with a plan to move Skellig to a safe place which is a nearby house that was given to her by her grandad when he died.
Favourite moment
My favourite moment in Skellig is where Michael and Mina finally get Skellig to move out from the garage to the abandoned house where he is safe. I like it because when he is safely in Mina's house, Skellig begins to reveal much more about himself. We see his wings and the magical things they can do.
Was it a good story?
I think that Skellig is a great story. I like how this book is very mysterious and a lot of strange things happen that interest me. For example, how Skellig would never give away any information about himself to Michael as if he has hiding something. The author leaves a lot of gaps which lead to lots of questions that the reader needs to answer for themselves.
Who would I recommend this book to?
I would recommend this book to anyone aged 10 and over because it has a brilliant story but deals with some issues not suitable for younger children.
Questions for the author
1] What inspired you to create the character Skellig?
2] What type of creature is Skellig?
3] Which book did you write first? My name is Mina or Skellig?
3] Do you believe in angels?
4] Are any of the characters based on people that you know?
6] What is your favourite Chinese food? What number is it?
EVELYN DODDS
SKELLIG, overall, is a thought-provoking, mysterious book, written in a way that compels readers to delve even deeper into the white paper pages and lose themselves in the magical narration. It describes Skellig and the derelict garage with words that evoke sadness, happiness, hope and countless emotions to eventually present an extremely polished, well put-together plotline and story.
I enjoyed reading the complex description with which David Almond painted the scenes in places such as the crumbling garage and made us feel the gentle whoosh and brush of soft feathers as the owls wheeled around in the sky. It wasn't like the typical fiction type book which made it interesting to read.
The parts which I disliked about Skellig was the fact that, in some parts, description is lacking e.g. With speech, the character always just 'said' it: ''I've told him more about schools,'' Mina said. Sometimes the writing could be blunt and other times it could be really descriptive, it would be better if this is evened out a bit more.
If I met David Almond, I would ask him what his inspiration was for this book because it obviously isn't the typical story book and it would be great to hear if there was a story behind the story.
Another question I would ask him is how long this took him and where he writes because - usually- inspiration can come from surroundings and many other components too.
Year 9 students' reviews of John Steinbeck's Of Mice and Men, a novella telling the story of two migrant ranch workers:
LUCY LAYCOCK
OF Mice and Men is the story of two unlikely friends and their journey to start over from their previous problematic life, where one, (Lennie) was wrongfully accused of rape, regardless of his handicapped mind.
The pair trek through the parched state of California to reach their supposed 'safe haven'. When the duo arrive they realise it is a melancholy confinement. Here Lennie and George meet a wide variety of characters including the flirtatious, provocative wife of the head of the ranch. In complete contrast, her husband (referred to as Boss) is presented as 'stocky' and a born leader, with a short temper. His son, Curley is the ranch bully and a tyrant to all he meets, so it did come as a surprise, him picking a fight with Lennie.
As their time at the ranch becomes longer they start to learn who is a friend and who is a foe. Slim, who seemed to be intimidating at first, proves that they have at least one friend on the farm.
I liked how this book raised tough issues such as racism and disablism, as these issues are still just as relevant today. The similes and imagery used throughout the novel are immensely powerful in meaning, as well as nicely subtle and simple: the fate of Candy's old dog, Curley's wife (stripped of a name in order to serve as a mere symbol), the water snakes in the green pool being preyed on by the heron. These are just some examples of the exquisite literature and vocals used throughout.
If I had to choose what I didn't like, it is that personally I found the American style of writing quite hard to read
If I could ask Steinbeck questions they would be:
1. How did you think of the idea for Of Mice & Men?
2. Did you want it to become a movie originally?
3. If you were to write it again would you change anything?
4. Were the characters based on real people you know?
5. What research did you do?
In my opinion the most powerful sentence is on page 148: "I just done it," George said tiredly.
This sentence is very short and does not beat-around-the-bush with adjectives. It brings the story to a close and although it does not have lots of descriptive features, the reader can feel the emotion.
MILLIE DEAN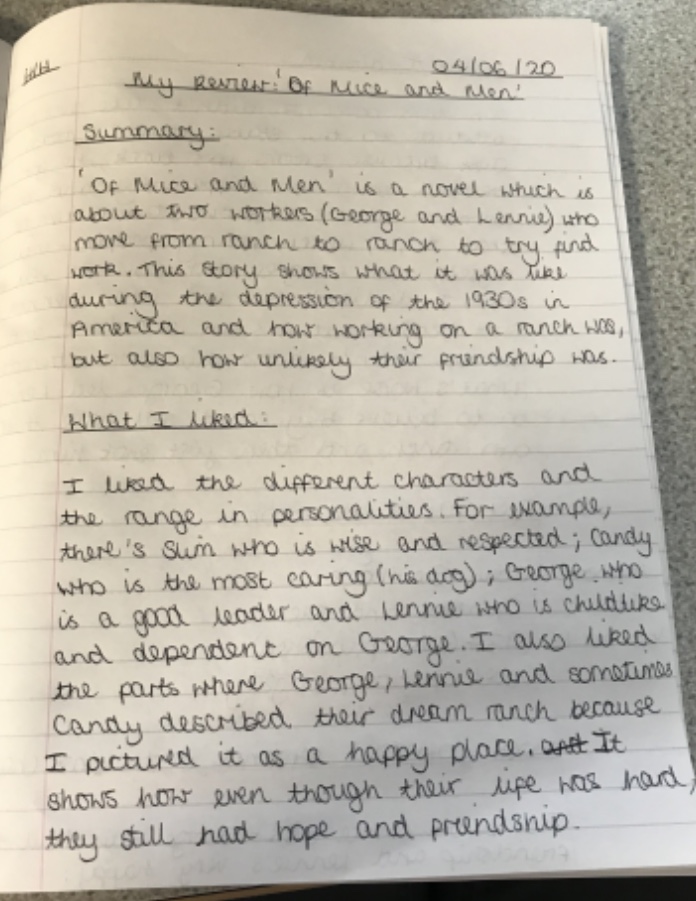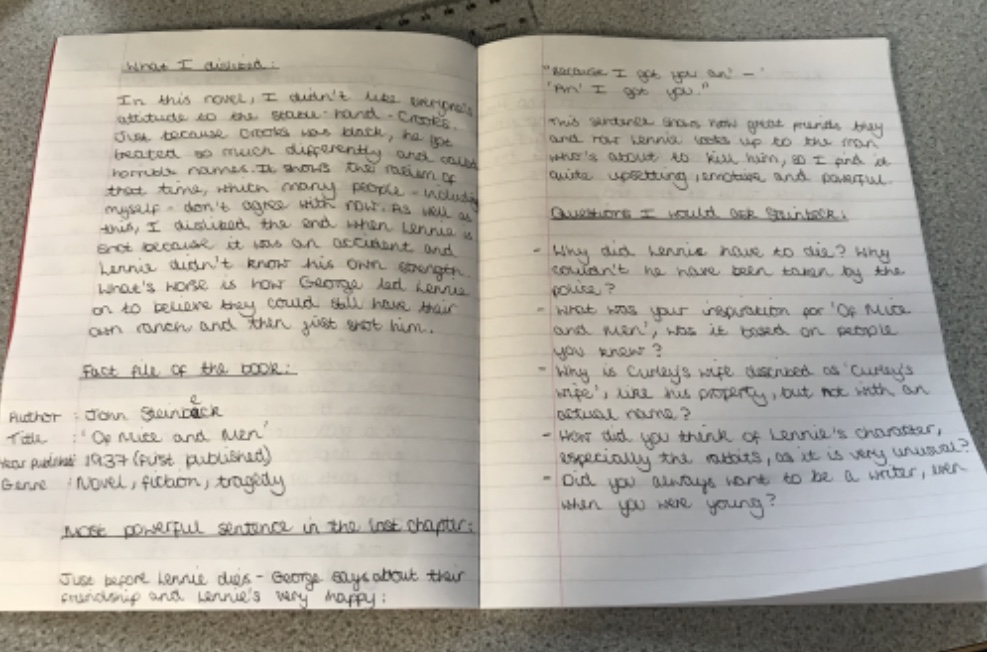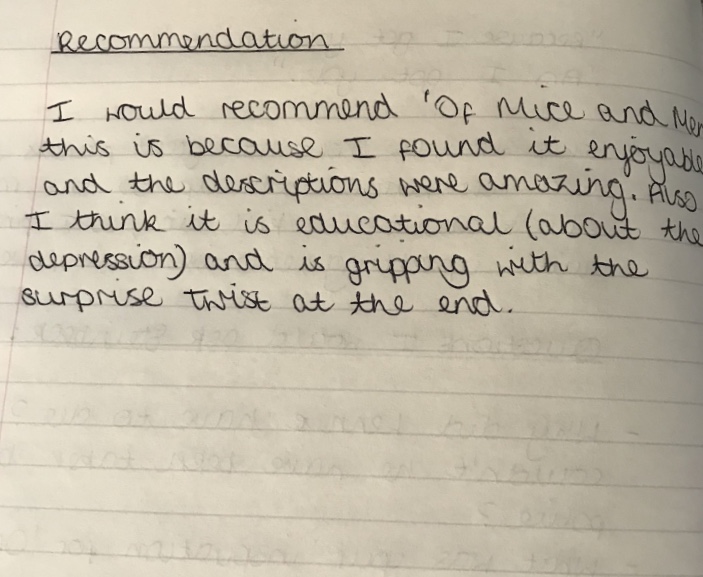 Year 7 students watched the National Theatre's production of Treasure Island and are basing a project on it over several weeks
ARNAV KASIREDDY came up with an imaginative educational game idea based on the play, which he pitches in a video. Although we had better not reveal too much as he's hoping to get £50,000 for two per cent of his business! Here are some stills from his impressive sales pitch: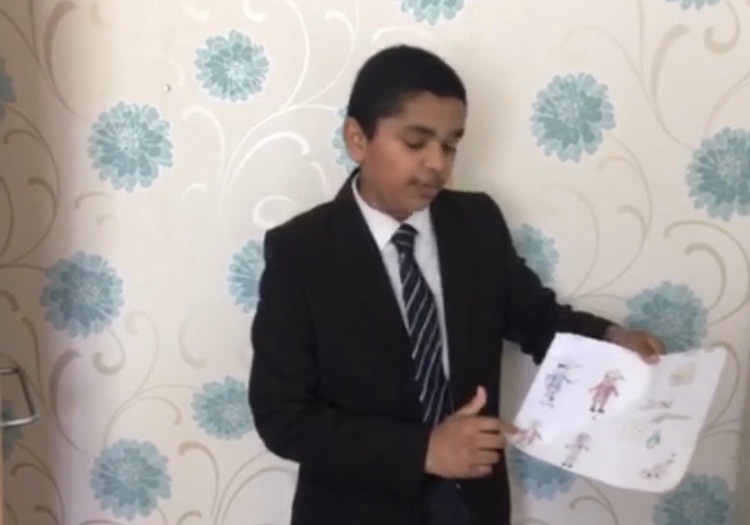 DAN MARTIN wrote this letter based on his experience of the play:
Thursday 11th June 2020
Dear Auntie Lynne,
I hope you are doing well in these current times. I am writing to you to share my incredible theatre trip watching Treasure Island. I hope when you are reading this that you can understand the story of the play and even feel enticed to watch it yourself!
The story goes like this. A man named Billy Bones come to the Inn in Bristol England and tells Jim Hawkins, the cabin girl to look out for the one-legged seafaring man. He also tells her about Captain Flint's Treasure and hands her a chest to protect. When her and her grandma open it, there is a treasure map to a chest on Treasure Island. A blind man then gives Bones a black spot which kills him. After finding a treasure map, Jim, the squire and the doctor hire a crew to travel with. Secretly, this was the Walrus crew with Captain Long John Silver who wants to steal the treasure. The Walrus crew then launch an attack on the ship and capture the squire's crew. Jim managed to escape and finds the old cabin boy of the Walrus crew, Ben Gunn, and they go to try to save their crew. They succeed in this just when Long John Silver comes and kills the captain. Jim gets lost and eventually joins the Walrus crew and attempt to find the treasure. Jim then tries to betray Long John Silver, but it backfires. Her friends then save her, defeat the Walrus crew and retrieve the treasure!
The staging was excellent and adapted very well. They had the inn, the ship, the island and the underground mine. Things were spinning around, rising up and down and it really felt like you were there with the characters. The cast performed amazingly. Each one had their different roles and personalities which made each character unique and made it even more enjoyable. Characters I really liked were Long John Silver and Ben Gunn as they really had their own characteristics and performed incredibly well. Sound effects and lighting were implemented well with gunshot noises explosions and the anchor rising. The glints and sound of the treasure and the stars and the stargazing scene were all excellent.
A lot of the scenes are very memorable but some of my favourites were the stargazing scene and the ending scene. I like the stargazing scene because it's the time where Jim and Long John Silver were friends, a time of peace. In contradiction, I like the ending scene because of how intense it was, all the fighting and planning to defeat the walrus crew.
Overall, I think the play was a very enjoyable experience and I highly recommend you watch it. Even if you have already read the book, it's still a great production and a highly memorable one too
Yours sincerely,
Daniel Martin
Great work all!