Friends launch £15,000 fundraising campaign
Fundraising drive: (l-r) chair of FRGS Tracy Butterfield, head of geography Rachael Wainwright and FRGS member Catriona Melhuish
THE Friends of Ripon Grammar School have launched an ambitious £15,000 fundraising campaign to transform cold, damp and outdated classrooms into a bright, modern and inspirational learning environment for students.
The money will go towards creating comfortable, fresh and contemporary geography classrooms, with new carpets and lighting, IT equipment, working whiteboards, better storage and huge, floor-to-ceiling maps of the world on the walls.
Head of geography Rachael Wainwright says she is delighted FRGS is stepping in to help: "At the moment the rooms are tired and don't reflect what an exciting subject geography is. Students do learn better in a clean, fresh and stimulating atmosphere A refurbishment would enable us to have a much more positive and engaging learning environment."
The two classrooms in one of the old red brick school buildings suffer from peeling plasterwork, broken lights and damaged fittings, and have been in desperate need of refurbishment for some time.
But with the school budget under increasing pressure, progress on the teaching block, which dates back to 1906, has been slow.
FRGS chair Tracy Butterfield says they now want to focus fundraising efforts on addressing this urgent need: "We are delighted to support plans for more interactive, fun classrooms, which will result in a much more exciting learning environment for children.
"We believe students at Ripon Grammar School deserve the very best we can give them," she explained.
Ms Butterfield urged more parents to get behind the campaign and support forthcoming events, including the Grand Summer Prize Draw, to help meet the £15,000 target: "We have a very small committee and would love to welcome more parents on board. Please join us so that more students can benefit from the work we do."
Headmaster Jonathan Webb thanked the FRGS committee for their support: "We are committed to the progressive upgrade of our school facilities, including most importantly our classrooms. The geography rooms are in urgent need of attention but, with school budgets under increasing pressure, it is not always feasible to undertake this work quickly.
"I am grateful therefore that the Friends are willing to make this commitment to raising £15,000 towards completion of the project.
"The room upgrades will have a long and lasting benefit to all students. Parents making donations or attending Friends events will know exactly where their money is being targeted and hopefully this will be the first of many such collaborative projects."
The work will also bring both geography rooms – which are currently in separate buildings – into the same block, with new office space for the department.
Mrs Wainwright explained: "At the moment, we are physically detached as a department in two separate blocks. It will be fantastic to have two classrooms in the same place, making a proper geography department, with a bright, modern office space where we can plan our exciting lessons."
She added that better storage for everything from text books to rock samples and other visual displays would benefit students: "Our rooms will be so much more up-to-date, with lots of visual stimulation, encouraging students to have a much better awareness of the world around them.
"Geography is a very up-to-date and exciting subject, now at last, and hopefully with this fundraising, we are going to have classrooms which reflect this."
*The Grand Summer Prize Draw raffle tickets, with a range of exciting hampers to be won, are on sale until June 24.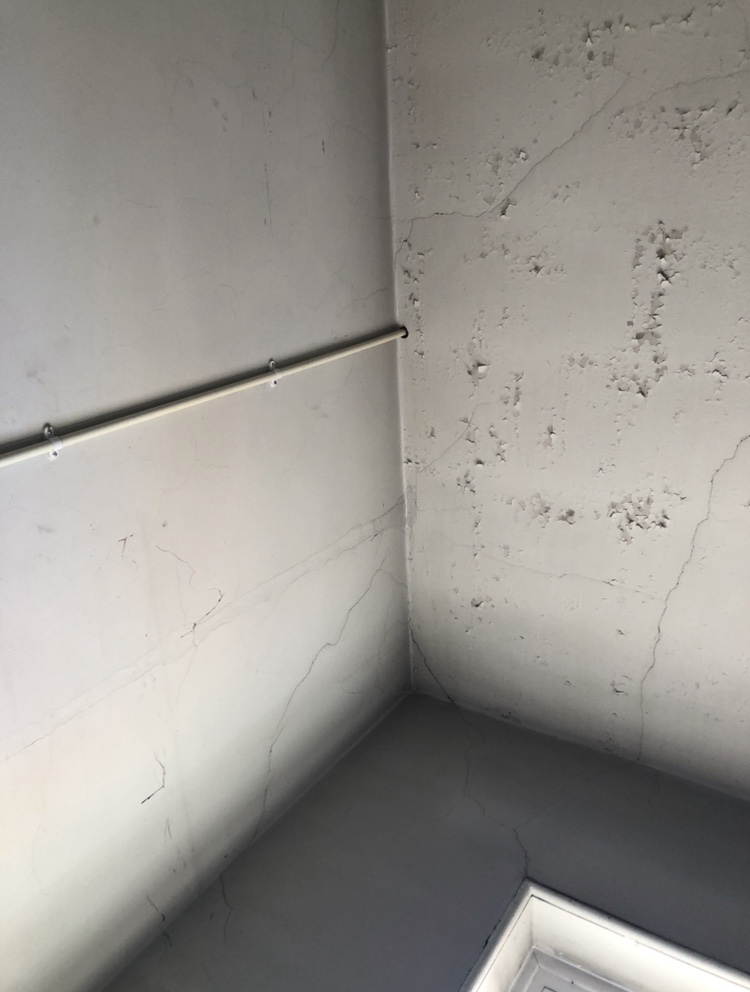 Damp and peeling paintwork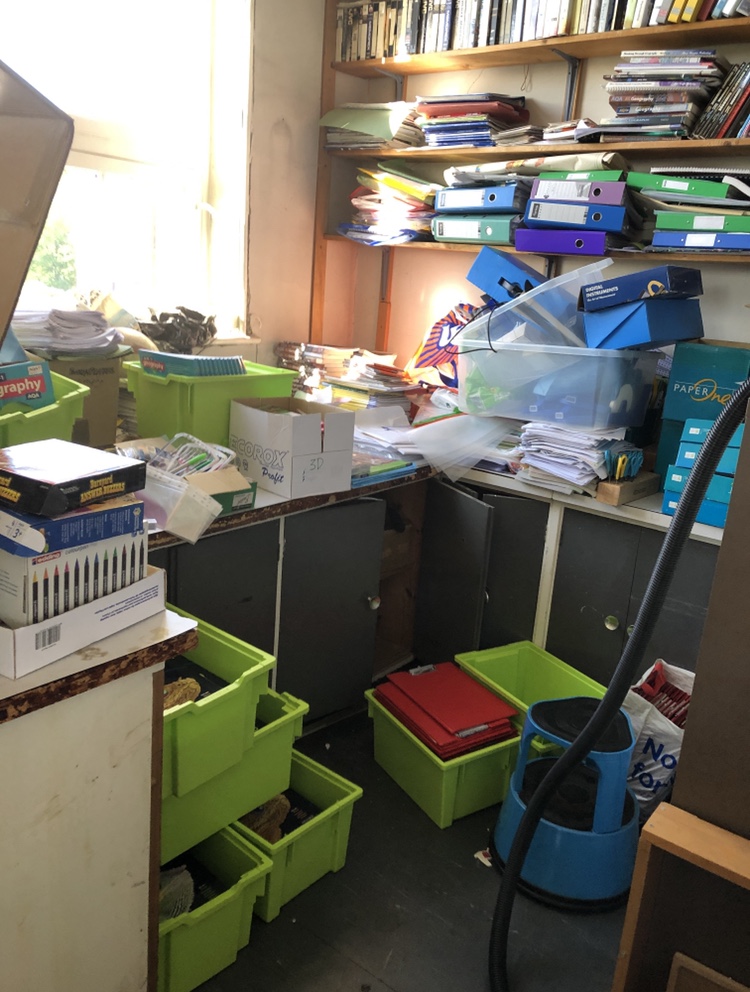 The current office space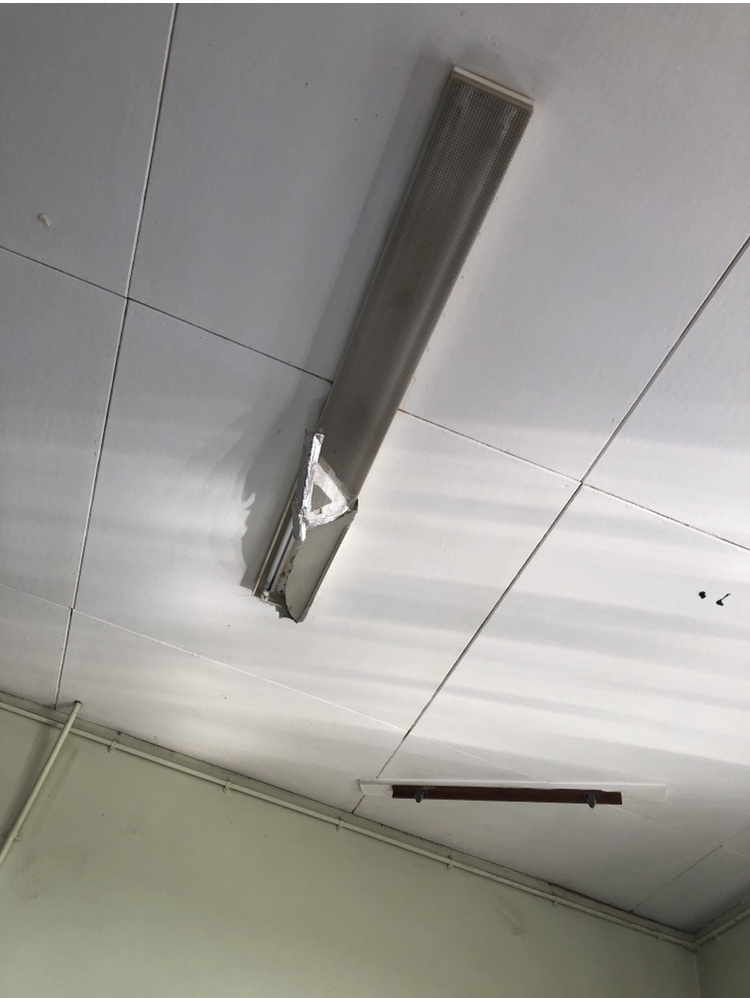 Broken lights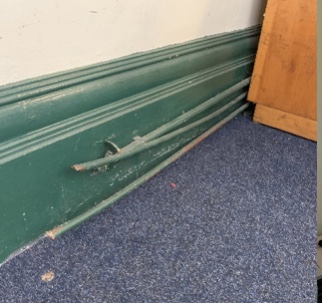 Old pipework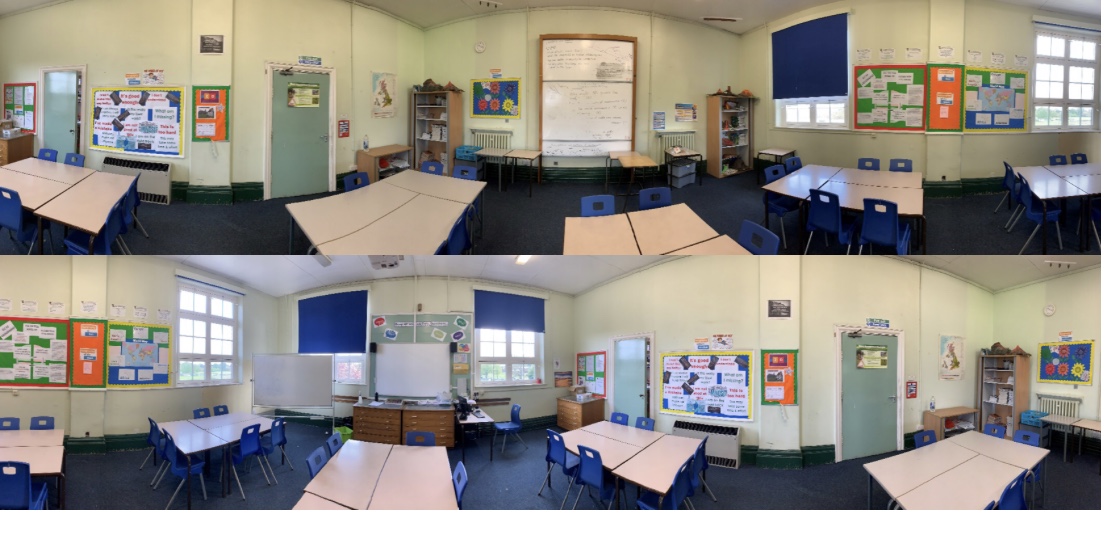 Panorama showing one of the classrooms