Gus triumphs in Oxford's 'most difficult test in the world'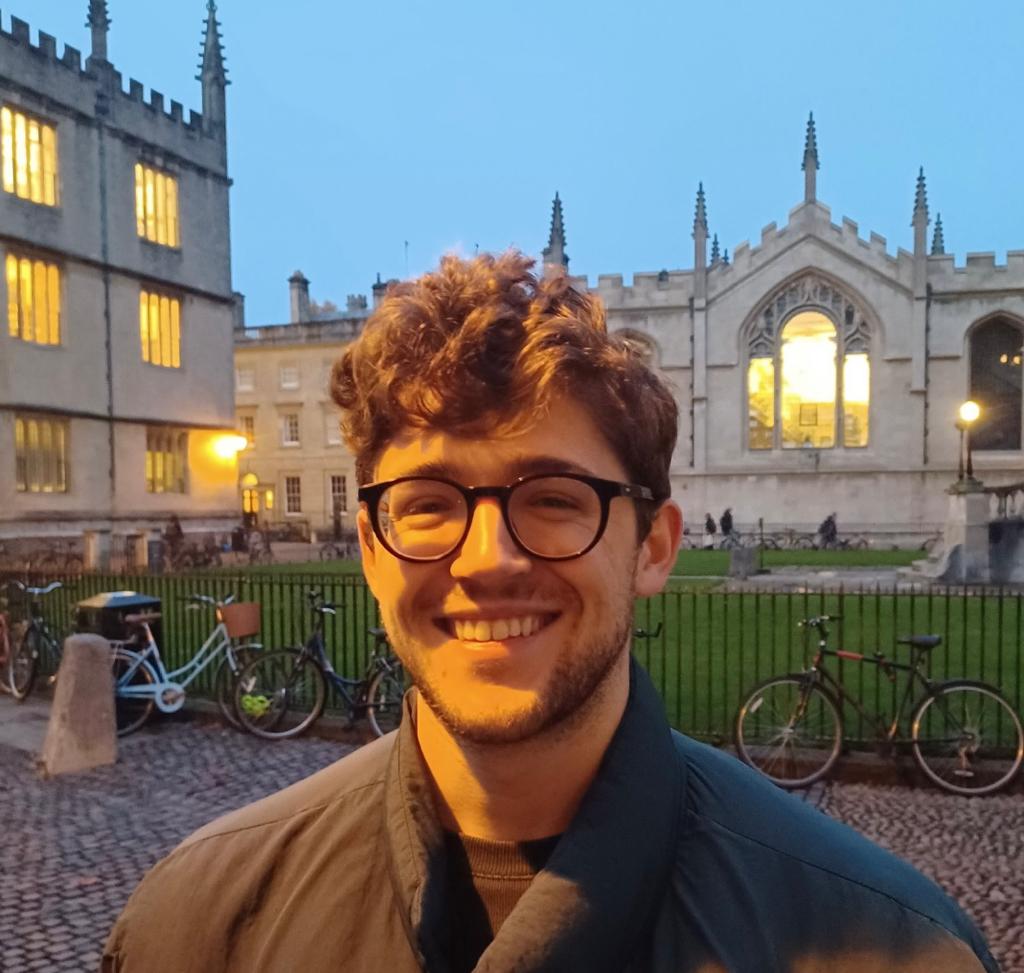 PAST pupil Gus Smith has triumphed in an entrance exam dubbed 'the most difficult in the world' to win a prestigious University of Oxford All Souls Fellowship.
He was competing against 150 other Oxford graduates for the highly-coveted seven-year fellowship which is awarded to just one or two students every year.
For the next seven years, Gus is entitled to live in the college, a beautiful building in central Oxford. He also has a study, with the college providing a stipend to cover living expenses and also assisting with course fees. Most All Souls Fellows will go on to follow an academic career.
Gus, who left RGS in 2019 after taking A-levels in history, economics and maths, said: "I haven't seen any of my excellent teachers, Mr Spiers, Mr Bruce, Mrs Fell and Mr Long in history; Mr Demir in economics and Mr Auger in maths, for a long time but I wouldn't have made it anywhere near this far without their wonderful teaching in sixth form."
Gus explained more about the highly sought-after fellowship and the entrance test, often called the world's hardest, mainly because it's nearly impossible to revise for as the questions are so abstract there are no right or wrong answers: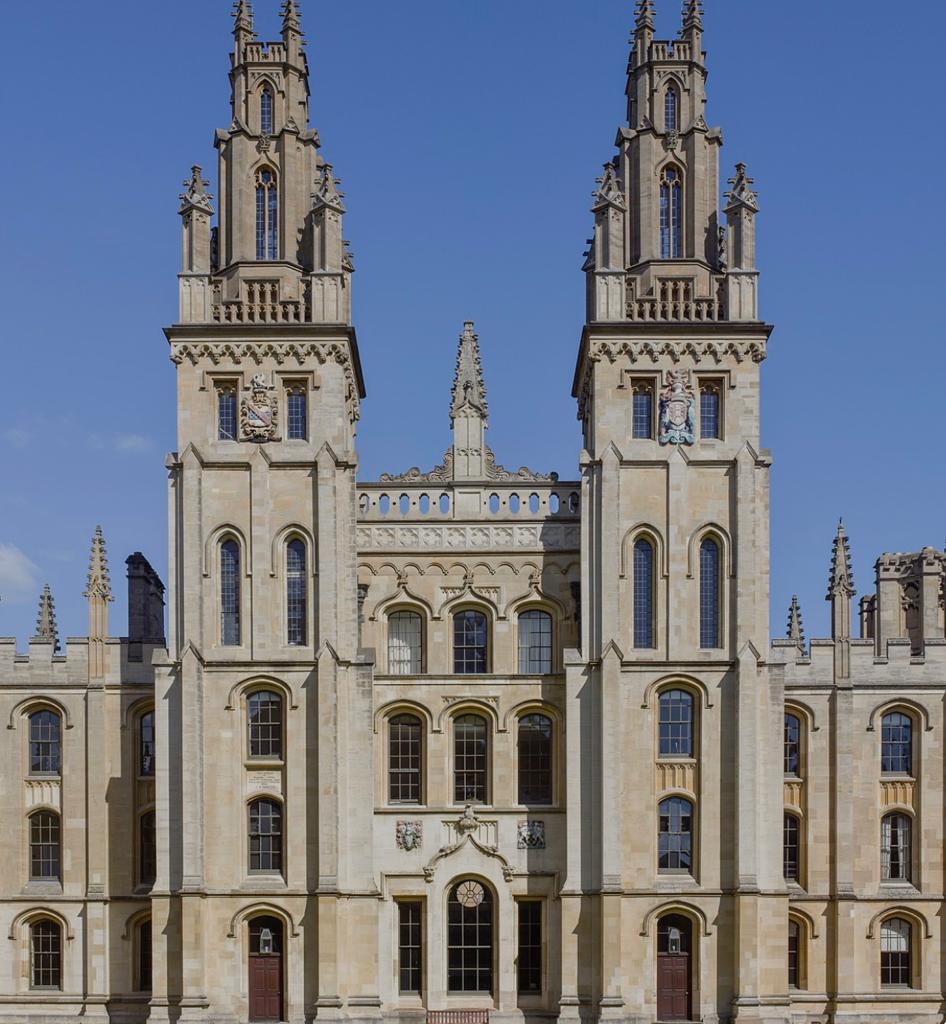 "All Souls is a college at the University of Oxford but it is unique in that it does not admit undergraduate students and every member of the institution is a fellow. While there are other colleges that are graduate-only, the latter is unique. This means that every member of the college is in the same common room, sits on the governing body which determines the direction of the college, and are official trustees of the charity.
"It has a range of more senior academics like professors, but it also elects Examination Fellows every year. Anyone who has either sat for an undergraduate degree at Oxford or is currently at the university studying for a postgraduate course is free to apply, provided not too long has passed since their undergraduate graduation (3 years, I believe). Typically, two are elected each year, but the college has in the past elected only one (or, rarely, three).
"In mid-September, all candidates sit a set of exams. There are two general exams, and two exams in a specialist paper. I sat mine in economics, but you can also sit them in history, philosophy, politics, literature, classics, and law. The exams take place over two days and each day you sit two papers. Each is a closed book, three-hour examination, in which you have to answer three questions. This amounts to doing 12 hours of quite feverish writing in two days, so my hand was pretty sore by the end of it!
"To give you a flavour of the range equired, some of the questions I answered on the general paper were:
What is love?
Is there any value in a vicious review?
'When we read, another person thinks for us … we merely repeat [their] metal process' (Schopenhauer). Discuss.
'The problem is, a lot of what is called economics is not economics. It is more ideology' (Stiglitz). Discuss
"While on the economics paper I answered questions including:
Is economics helpful for understanding what goes on inside firms?
Have Gen Z-ers been treated badly by the economic system relative to baby boomers?
Surveys indicate that, despite having much higher incomes than 50 years ago, people are on average no happier. What implications do these findings have for economic policy?
"The History paper typically has 90-100 questions from which candidates can choose, so there are a lot of options.
"Each year a set of the college's fellows work as examiners. They mark the scripts and compile a shortlist of candidates to invite back for a viva/interview. I found out about three weeks later that I'd been invited back, and was pretty surprised. Normally only five or six candidates are invited back.
"The viva lasts half an hour, and the only questions asked are on what candidates wrote in the exam. The week before therefore involved something of a mad dash to try and remember what I had written, as I wasn't given access to my exam scripts, and attempts to try develop justification some of the less sensible positions I had argued for.
"The day of the viva itself was rather surreal. All of the current fellows of the college vote to elect the Examination Fellows, so most of them attend the viva. There were about 65 in the room, and the shortlisted candidates are interviewed one-by-one. The room isn't especially big, so walking in and being sat at the head of a long table - with the rest of the room filled by current fellows - was pretty intimidating!
"The tone was very friendly. I was asked questions on certain points I'd made, given the chance to defend positions against criticisms I hadn't mentioned, or asked about whether my answer would change in light of evidence they presented. I managed to provoke laughter at a few points (hopefully with, rather than at, me).
"This was on a Saturday, and the next week I got a phone call from the college warden informing me I had been elected - along with Julia, who sat the papers in English literature, and that my term of fellowship would start at midnight. There was no messing around!
"The Fellowship lasts for seven years, and can't be renewed. For the first two years new fellows have to pursue a course of study, but for the other five their time is their own. Most pursue an academic career, but it is compatible with working elsewhere and visiting the college at weekends. I would say that the two unique features of the fellowship are:
1.The college supports you incredibly well, providing accommodation and living expenses.
2.You are a fellow, and not just a student. This means that you are involved in the administration of the college (fellows typically sit on committees, vote on changes, and elect next year's fellows) and also treated as an equal in a very tight-knight academic community. Many fellows attend lunch and dinner every day, so it's a great opportunity to spend time amongst incredible academics.
"I'm currently in the second year of my master's degree in economics, so I'm not totally set on what I will do with the fellowship yet. My broad areas of interest are in the economics of competition and market power, game theory, and modelling how individuals behave and make decisions. This year I'm working on a project to quantify the welfare impacts of the introduction of electric vehicles, and proposals to ban the purchase of non-electric vehicles in the UK.
"I'm hoping to take the opportunity which the fellowship offers to spend more time working on my writing - I used to love writing when at school, and university-level economics does not encourage its development as a skill - possibly teaching, and exploring other academic areas of interest which have fallen by the wayside in the last few years."