Head girl and boy lead from the front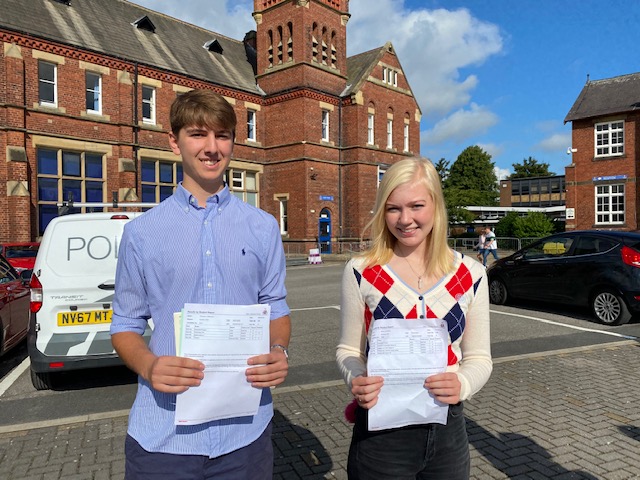 THE head boy and head girl at Ripon Grammar School led from the front in this year's A-level results, gaining an impressive clean sweep of nine A*grades between them.
Tom Wilkinson achieved A*s in physics, maths and chemistry and his extended project qualification (EPQ) and will now take up his place to study physics with astronomy at Durham University.
His co-student leader Molly Cushing A*s in history, English literature, classics, French and EPQ secure her place reading history at Cambridge.
Both have had a busy year, juggling their responsibilities as student leaders, including charity fundraising, alongside their studies and extra-curricular activities.
Molly, 18, from Wath, who has been an active member of the school's law and history societies, said that, despite struggling to keep motivated and stay in contact with friends throughout lockdowns, she had also gained a lot.
"I feel I've developed more independence and organisation than I would have done in a normal year, although I'm looking forward to commencing university under more normal circumstances."
Tom, 18, from outside Thirsk, who is a keen rugby player, said: "The past two years have been extremely hard for the whole year with all of the lockdowns and online learning to cope with as well as the A-level assessments, it has been a huge challenge for everyone."
He first became interested in astronomy when he studied it at GCSE and before lockdowns was involved in the building of a planetarium at an observatory near Grewelthorpe: "It was a really exciting project and closely tied to my prospective degree.
"I really hope we can all put this tremendously difficult period of our lives behind us and continue on to do whatever we enjoy in the coming years and get the most out of it we can!" he added.