Hockey stars celebrate major triumphs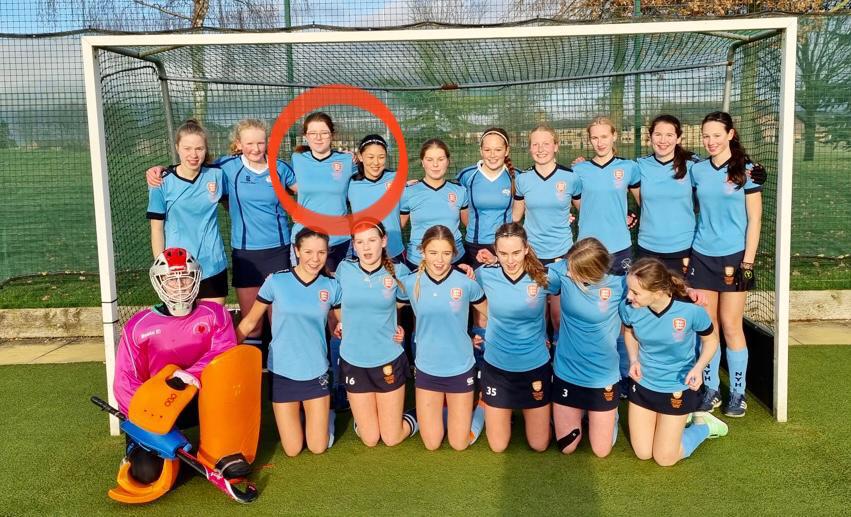 TWO RGS hockey stars are key players in the North Yorkshire county team crowned champions of the North and Yorkshire.
Aimee O'Dea and Lottie Nicol have made a significant impact on the unbeaten squad, which triumphed in both the Yorkshire County Championships and the prestigious North Region Championships, against teams from the whole of the north of England, this season.
Aimee has played predominantly at right midfield or right forward and has often scored important goals for the team and Lottie has mainly played as a central midfielder/defender, leading a defence that has conceded very few goals all season.
The girls, who have played in all the county championship matches, are also on the elite England Hockey pathway.
At the regional championships at the University of Leeds's Weetwood sports park their team defeated East Cheshire, West Cheshire & Wirral and South Yorkshire, winning comfortably on goal difference.
Both were nominated to trial for the Durham Talent Academy, the next level up from county level in the England Hockey pathway, by their county coaches based on performances at county level throughout the season.
Aimee, 15, from Ripon, comes from a family of keen hockey players and started playing eight years ago.
She loves the team spirit of the game and has ambitions to play at an even higher level: "My North Yorkshire team hasn't been beaten for two seasons, and we're the best county side. I really enjoy playing with everyone.
"The latest tournament had strong competition, but it felt very good to win, and the whole team played very well."
Lottie, 15, from outside Ripon, whose ambition is to play for the England Hockey Talent Academy and National Age Group Squad, was encouraged by her hockey-playing mum to take up the sport aged six: "I enjoy playing in a team and the spirit of the game," she said.
"The latest was quite a tough tournament as the teams were similar to us in ability and there were some particularly competitive matches where we only just won."
One of her hockey highlights was playing in the England Hockey Performance Centre Challenge Cup at the University of Nottingham: "I got to stay in the halls of residence, and we played teams from all over the country."